Arts & Entertainment
Has Adam Sandler Actually Managed to Make a Good Movie?
Jack and Jill, this ain't
Adam Sandler has become somewhat synonymous with critically panned movies…we mean, just taking a stroll through his Rotten Tomatoes page is enough.
Pixels? 17%. Paul Blart: Mall Cop 2 (yep, they actually made a sequel) 5%. The Ridiculous Six? 0%.
And while you may write the man off, don't get too carried away, as Sandler has (for once) just made a good movie.
According to the hype at Cannes, his new film The Meyerowitz Stories is an absolute smash with the critics, receiving a four-minute standing ovation at its premiere.
The Meyerowitz Stories already has a 92% rating on Rotten Tomatoes, and critics have been quick to lavish praise on the star.
The Guardian called him a "formidable screen actor", while Vanity Fair argued that his turn in this movie was "tremendous".
Heck, The Skinny suggested that "Sandler's turn is so good it could kickstart a minor comeback after his years in the wilderness."
Sandler leads the film as the son of a sculptor and college professor (Dustin Hoffman) as his estranged family gathers to celebrate the latter's work.
The Netflix movie co-stars Ben Stiller and Emma Thompson and is directed by Noah Baumbach (The Squid and the Whale, Frances Ha).
Of course, Sandler has turned-in acclaimed performances before, most notably in 2002's Punch Drunk Love, though this certainly follows in that ilk.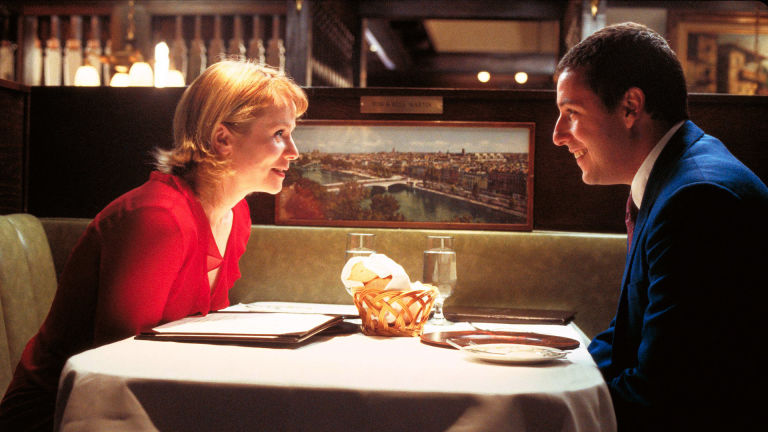 Sandler has signed a multiple movie deal with Netflix, The Ridiculous Six being the first to be released, and while it got a critical mauling it became a massive success for the streaming giant.
With The Meyerowitz Stories, perhaps some acclaim for Sandler may now be in order for once?
This story originally appeared on Esquire.co.uk.
* Minor edits have been made by the Esquiremag.ph editors.
It's from their 0917 clothing label, and yes that's a thing, too.
Get ready for the cooler months ahead with these scents.
Pre-loaded with classic games!
After Vask made it to the list of Asia's 50 Best Restaurants, Chef Chele Gonzalez shows that he's still the mad genius of Philippine food.
'Children of the Lake' just lost Sheron Dayoc as director.
Good luck getting them, though.
Marvel made the right choice here.
For the first time, a combination of bold colors is available.
Skate brand Osiris don't feel they've been properly credited.
Featuring the stories of four chefs.
We're counting on you, Carol.
The subject of an upcoming movie, the crime syndicate has roots as a government-backed anti-communist vigilante group.