Arts & Entertainment
Has Adam Sandler Actually Managed to Make a Good Movie?
Jack and Jill, this ain't
Adam Sandler has become somewhat synonymous with critically panned movies…we mean, just taking a stroll through his Rotten Tomatoes page is enough.
Pixels? 17%. Paul Blart: Mall Cop 2 (yep, they actually made a sequel) 5%. The Ridiculous Six? 0%.
And while you may write the man off, don't get too carried away, as Sandler has (for once) just made a good movie.
According to the hype at Cannes, his new film The Meyerowitz Stories is an absolute smash with the critics, receiving a four-minute standing ovation at its premiere.
The Meyerowitz Stories already has a 92% rating on Rotten Tomatoes, and critics have been quick to lavish praise on the star.
The Guardian called him a "formidable screen actor", while Vanity Fair argued that his turn in this movie was "tremendous".
Heck, The Skinny suggested that "Sandler's turn is so good it could kickstart a minor comeback after his years in the wilderness."
Sandler leads the film as the son of a sculptor and college professor (Dustin Hoffman) as his estranged family gathers to celebrate the latter's work.
The Netflix movie co-stars Ben Stiller and Emma Thompson and is directed by Noah Baumbach (The Squid and the Whale, Frances Ha).
Of course, Sandler has turned-in acclaimed performances before, most notably in 2002's Punch Drunk Love, though this certainly follows in that ilk.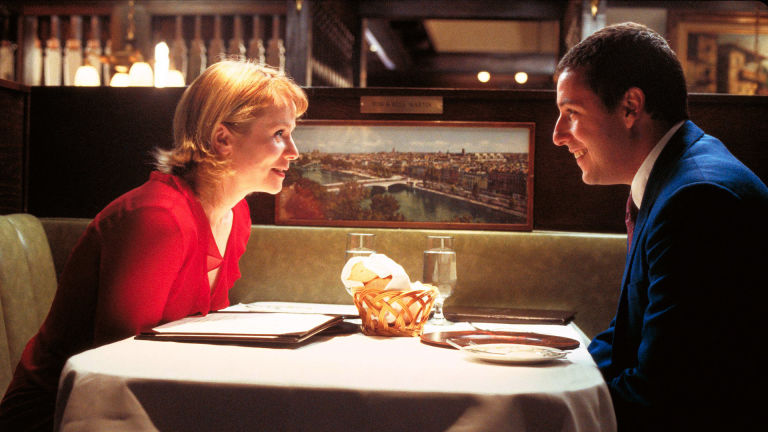 Sandler has signed a multiple movie deal with Netflix, The Ridiculous Six being the first to be released, and while it got a critical mauling it became a massive success for the streaming giant.
With The Meyerowitz Stories, perhaps some acclaim for Sandler may now be in order for once?
This story originally appeared on Esquire.co.uk.
* Minor edits have been made by the Esquiremag.ph editors.
She's "agog" at how writers will get to their conclusion
We tried booking a ride with the three TNCs that recently launched operations in the capital region
As if dating wasn't hard enough.
Especially around the Batasan Complex area.
The Simpsons probably wouldn't exist without this Beatles classic.
"There will never, ever be, in the most absolute way, a 'Back To The Future 4'"
This is what a proper tote bag looks like.
After his latest action flick received glowing reviews at the New York Asian Film Festival, the genre filmmaker discusses violence in cinema, grueling sequences, and the importance of Anne Curtis
The Barrie brothers on what it really takes to create an award-winning restaurant
A JobStreet report looks at gender equality across various industries