Babalu, Bentot, Cachupoy: The History Behind the Comedians' Names
ILLUSTRATOR WARREN ESPEJO
Laughter just comes easy to Pinoys—and a few have been gifted with the ability to make others laugh, too. Since the beginning of the Philippine entertainment industry, comedians have always had a pretty big share of the limelight. Think of all the faces you've seen, from the old vaudeville shows up to our current noontime variety ones—and all the wacky names they've carried. Palito, Cachupoy, Bentot, and more; monikers enough to make you snicker on their own. In this list, we look back to some of comedy's biggest stars and tell you the story behind their names.
TOP STORY: Pepsi Paloma's Life in Photos
Check out how some of Philippine comedy's classic comedians got their screen names:
Cachupoy (Salvador Garcia Tampac)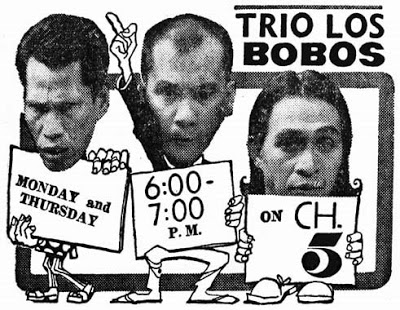 ADVERTISEMENT - CONTINUE READING BELOW
You can make fun of this hairstyle all you want but there must be a reason it just won't go away. Salvador Garcia Tampac earned the nickname Cachupoy after making the hairstyle his trademark—and since the talented actor, comedian, and singer was an entertainment mainstay throughout the latter half of the 20th century, the name stuck even when his hairline receded too far back for him to keep a middle-part. The nickname is said to have been given to him by Lou Salvador, a talent manager who was influential in the local showbiz scene.
Richie D' Horsie (Richard Vista Reyes)
Richie D' Horsie was most popular as a sidekick to the '70s trio of Tito Sotto, Vic Sotto, and Joey de Leon. He went by the name Richard Vista Reyes in real life and was discovered by Tito Sotto after a performance at a folk house in Quezon City. Vic Sotto was behind the nickname Richie D' Horsie—though not much has been said about where the moniker actually came from. D' Horsie's last few years were marred by illegal drug use before he passed away in 2015.
Babalu (Pablito Sarmiento)
Pablito Sarmiento was popular during the latter half of the 20th century and regularly appeared in shows and movies with Redford White. The story goes that he was discovered by the King of Comedy, Dolphy, when he was working as a driver for comedian Panchito Alba. Babalu's name was coined by director Ading Fernando and references his rather hard-to-miss chin (baba in Filipino).
Redford White (Cipriano Cermeno II)
Cipriano Cermeno II was the real name of Redford White, the kooky and lovable slapstick king. White was an aspiring Cebuano comedy writer who shot to fame in the late '70s show Iskul Bukol. His screen name, possibly made to match his appearance (he was reportedly born with albinism), was coined by director Bert de Leon. "His real name, Cipriano, was hard to remember," the director told the Inquirer.
Bentot (Arturo Vergara Medina)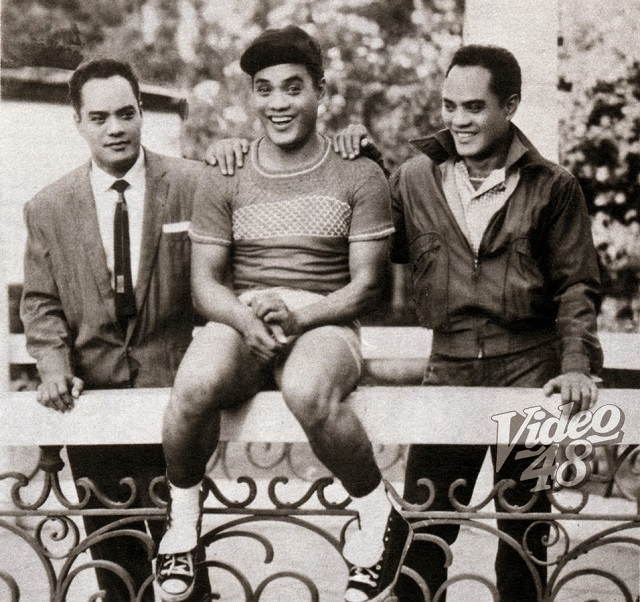 ADVERTISEMENT - CONTINUE READING BELOW
Arturo Vergara Medina was a Pangasinense who had his first big break with Maria Kafra, a 1947 Sampaguita Pictures film. At the time, he was billed under the much more serious-sounding screen name, Ben Cosca. To match with the leading stars of the time—Chichay, Menggay, Lopito, Pugo and Togo—he decided to switch it up to Bentot. He was known for his child-like antics and his perfect kid voice—a funny thing coming from such a large man.
Palito (Reynaldo Hipolito)
One look at Reynaldo Hipolito's lanky frame is explanation enough for his screen name. The word "palito" refers to a stick and is interchangeable with posporo—in this context, it became the name of Hipolito's comedian persona. Palito was originally cast in action films before he transitioned to horror-comedy roles.
Chichay (Amparo Robles Custodio)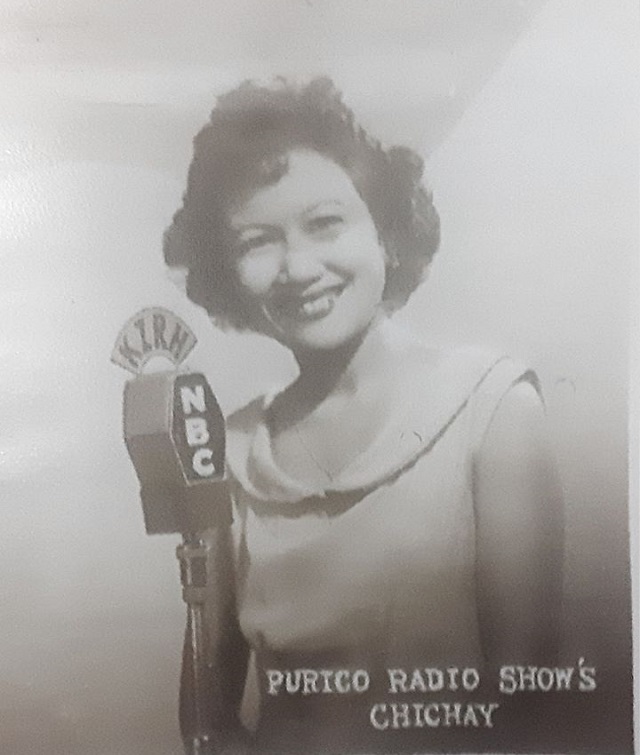 ADVERTISEMENT - CONTINUE READING BELOW
Born Amparo Robles Custodio, Chichay's screen name was reportedly coined by Atang dela Rama, the first Filipina film actress. The moniker is a play on the Japanese word chiisai, meaning "short." And the stocky and jolly comedian certainly lived up to such a name. Chichay was regularly cast as the protective lola in her shows—despite her young age—and was usually accompanied by female contemporaries, each with their own singular nicknames, such as Aruray and Patsy.
Chiquito (Augusto Valdes Pangan)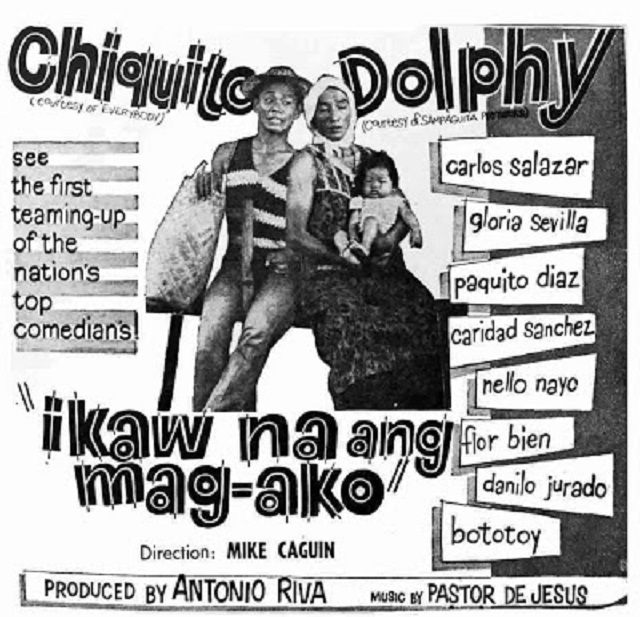 ADVERTISEMENT - CONTINUE READING BELOW
Before Dolphy took over the airwaves in the late 20th century, he had the biggest rival and contemporary in Chiquito. This comedian, whose real name was Augusto Valdes Pangan, Sr. had his start on the vaudeville—or more locally known as bodabil—stage before moving to the big and small screen. He went on to star in several Western spoofs and even co-starred alongside Hollywood sex symbol Mamie Van Doren for the 1971 The Arizona Kid. He was also the OG "Mr. Wong," a popular caricature of a Chinese man. Though his moniker may be a Kastila term for something along the lines of "tiny man," this definitely was not the case for this star.
Pugo at Togo (Mariano Contreras and Andres Solomon)

ADVERTISEMENT - CONTINUE READING BELOW
This comedic duo reigned over the bodabil stage during the Japanese occupation—thanks to the controversial, anti-Japanese skits they would do. Most of the references Mariano Contreras and Andres Solomon made as Pugo and Togo flew over the heads of Japanese authorities, until the soldiers got whiff of the acts; Togo's choice of name was also a little too close to the Prime Minister of Japan at the time, Hideki Tojo. The Japanese official was the constant butt of their jokes in their skits—until the Kempeitai picked them up. They were eventually released and became film stars after the war, until Solomon passed away in 1952. Pugo would then partner with another classic Pinoy comedian, Bentot.
Canuplin (Canuto Francia)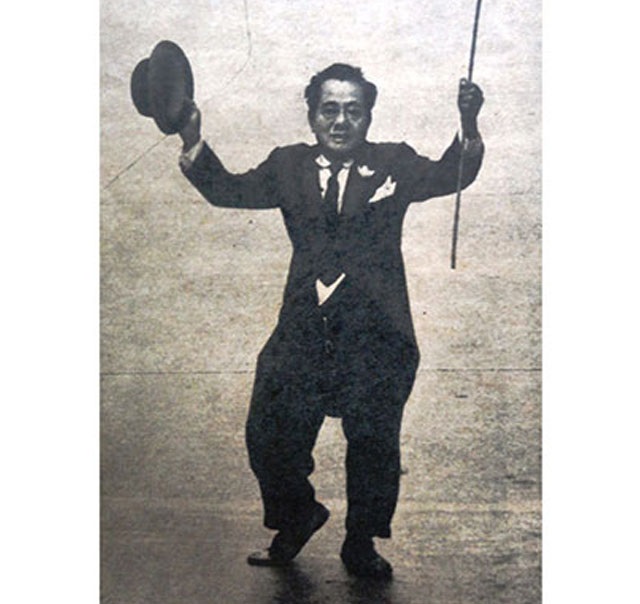 ADVERTISEMENT - CONTINUE READING BELOW
The moniker Canuplin is a mashup of Charlie Chaplin and this comedian's real name, Canuto Francia. A stage performer at heart, Canuplin lit up bodabil shows with his perfect impersonation of "The Little Tramp" at the turn of the 20th century. Canuplin eventually moved to film and even starred in the 1929 Morir Antes Que Pagar (Die Before You Pay), the Philippines' first ever comedy movie.
This story originally appeared on Spot.ph. Minor edits have been made by the Esquiremag.ph editors.
More Videos You Can Watch