7 Filipino Celebrities Who Claim They've Been Canceled
"Again? They've been canceling me for 20 years!"
IMAGE INSTAGRAM
These days, anyone who occupies space in the public consciousness can be canceled. That means everything from social media backlash to losing a job. Sometimes, cancel culture can turn even more toxic and lead to criminal threats, doxing, or even drive a person to suicide. More often than not, celebrities—as public figures—are on the receiving end of this kind of ostracism. Some celebrities have opened up about being canceled, talking about how they've learned from their experiences, not letting it get to them, and more.
From Andrea Brillantes to Yeng Constantino, here are some celebrities who claim they've been canceled and what they had to say about it.
Toni Gonzaga
In an interview for Wil Dasovich's SuperHuman podcast, Toni Gonzaga opened up about being canceled. "I have been canceled for 20 years of my life. Last year, I have been canceled for one whole year during the pandemic. People tell me or my sister would tell me, 'You're trending, people are canceling you.' [I would say], 'Again? They have been canceling me for 20 years!" She added, "No matter how many people or how many times you were canceled by other people, what's important is you never cancel yourself. Everybody can be against you, but you never have to be against yourself. Because that's the biggest betrayal."
ADVERTISEMENT - CONTINUE READING BELOW
Paul Soriano
Director Paul Soriano's involvement in President Bongbong Marcos' campaign has led to him being repeatedly called out by so-called keyboard warriors. In an interview with the Philippine Daily Inquirer, Soriano says it's all just "noise." "I mean, we have been victims of bashing and cancel culture for so long, but every time people prey on us, we just look at [Bongbong Marcos] and we say 'this man has been a victim of propaganda and bashing for more than 30 years, but he remained calm and quiet.' Hindi siya pumatol at hindi siya nanira, and so we do the same. We know that their bashing is rooted in love and passion, so we do not invalidate it," he said.
Darryl Yap
ADVERTISEMENT - CONTINUE READING BELOW
Recommended Videos
The Maid in Malacañang director knows a thing or two about being canceled. He has expressed his doubts on its effectiveness in an interview: "Itong nangyayari na cancel culture, it only shows na when you cancel Toni [Gonzaga], when you cancel me, while we are supporting Bongbong Marcos and we are being supported by hundreds of thousands of Filipinos or subscribers, it only shows that they don't have the power to cancel any more. That's why it's cancel culture. Ibig sabihin, hindi naman matagumpay ang pagkakansela pero iyon ang naging sistema. When people don't agree to [sic] them, they cancel it."
Andrea Brillantes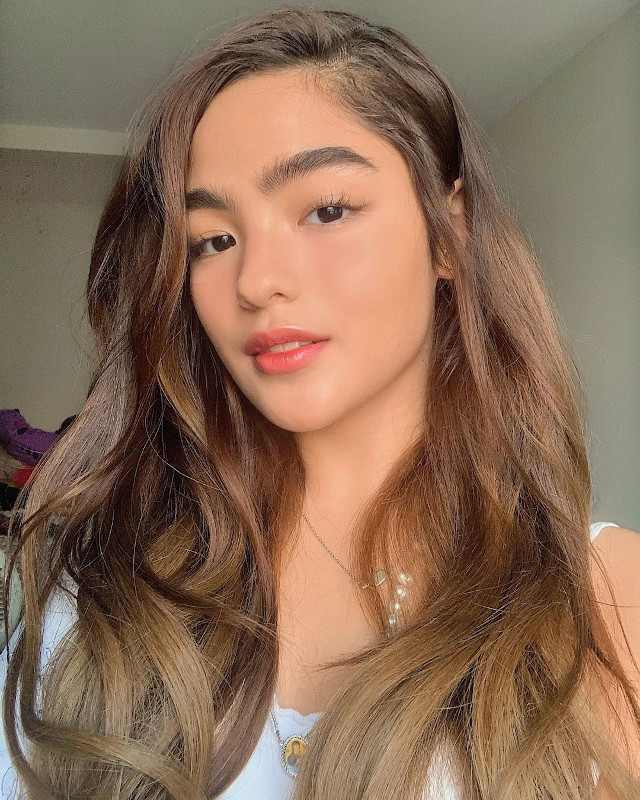 Being canceled is one thing, being canceled at 15-years-old is something else. That's exactly what happened to Andrea Brillantes when users called her a bandwagoner for being a BTS stan. She just brushed it aside, though. "What kept me going was my family, kasi hindi lang po ako basta artista dahil artista ako. Dahil breadwinner din ho ako. So hindi ko sya kayang pakawalan, hindi ko kayang pabayaan pamilya ko," she said.
ADVERTISEMENT - CONTINUE READING BELOW
Macoy Dubs
After some people criticized his Aunt Julie character, Macoy Dubs decided to give the character a rest. But, not before saying a few words. "Makes me sad because I just want to create videos for entertainment, but just like the dubs I did before, people will still hate you. Aunt Julie can't please everyone," he said. "Those who are canceling Julie are the same people who canceled Macoy Dubs way back April 2019. How dare you guys. You're the reason of [sic] my depression and I came back earlier this year but still ganyan."
Tony Labrusca
ADVERTISEMENT - CONTINUE READING BELOW
Cancel culture is toxic and unhealthy, according to Tony Labrusca. "We're all human, eh. Even if I see somebody in showbiz who might be acting a little problematic, it is not in my position to be canceling this person," he said during a press conference for Click, Like, Share.
Yeng Constantino
Yeng Constatino says she knows what it feels like to be canceled and to her it's no joking matter. "I know how it feels to be bashed kasi sobrang nakaka-destroy ng mental health," she says. "Hindi biro when you hear mga death threats. Sobrang ungkatin ang buhay mo, hihimayin ka na para kang laruan, hindi ka nilalang, parang di ka tao. Napakahirap. I empathize also with my co-artists. I know how it feels to be scared and to be bashed."
Discover the best of culture, business, and style from Esquire Philippines. Visit Quento for more stories and subscribe to our YouTube channel for new videos.
More Videos You Can Watch