10 Filipino Celebrities Who Left Their TV Shows to Switch Networks
Some were controversial.
It is inevitable for a TV show to have stars come and go. Stars usually leave when they decide to sign up with a rival network. It is their only option because network wars and exclusivity clauses in contracts prevent them from doing shows in two different networks. Writers can, of course, easily write off a star's character in teleseryes, but this is not the case with entertainment or news programs.
Here, we list 10 Filipino celebrities who chose to leave their entertainment programs and switch networks.
Anjo Yllana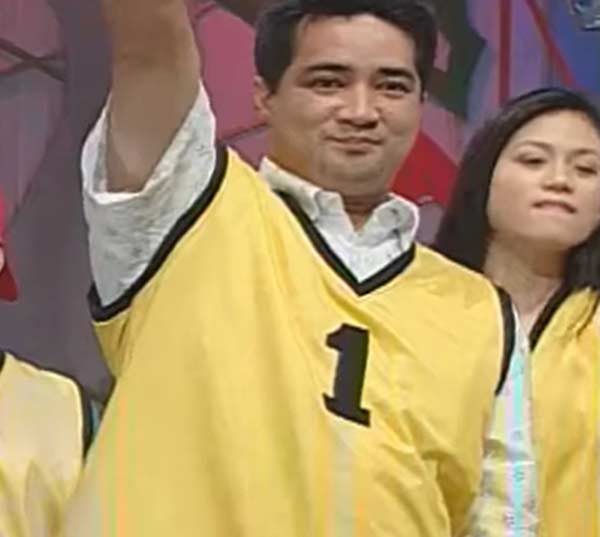 On August 11, 2020, Anjo Yllana announced on Facebook that he has resigned from his hosting duties in Eat Bulaga! after 21 years. A report of Cabinet Files by PEP.ph said that the host/comedian had accepted the offer of NET 25 to host its noontime show, Happy Time. In a later interview with Cabinet Files, Anjo explained his decision, saying he has to be able to work for his kids. In Eat Bulaga!, Anjo was assigned in the "Juan For All, All For Juan" segment, which is held in a barangay outside the studio. With the pandemic, this could not be done. And, according to Anjoy, it's no work, no pay at Eat Bulaga!
ADVERTISEMENT - CONTINUE READING BELOW
Toni Gonzaga
Toni Gonzaga was taken in as host of Eat Bulaga! in 2002 after a soft drink commercial made her famous. She first appeared in the GMA-7 program Bubble Gang, but it was Eat Bulaga! that gave her the big break on television, along with the 2002 teleserye Habang Kapiling Ka.
While appearing as a regular in Eat Bulaga!, Toni co-hosted, with Vhong Navarro, Wazzup Wazzup for ABS-CBN's UHF Channel Studio 23. In 2005, Toni left Eat Bulaga! to sign an exclusive contract with the rival network, ABS-CBN. As he was wont to do, main host Joey de Leon voiced his disappointment with Toni out on national TV, but he eventually reconciled with her, inviting Toni to a gathering of Eat Bulaga! hosts for his birthday party.
Later, in November 2011, the two got together on TV when Joey guested at ABS-CBN's The Buzz, and told his former co-host he was happy for her. By then Toni had been top-billing several projects in ABS-CBN and had earned the title "Ultimate Multimedia Star."
ADVERTISEMENT - CONTINUE READING BELOW
Recommended Videos
For Eat Bulaga's 40th anniversary in 2019, Toni recorded a special video where she talked about her experience in the show.
Isabelle Daza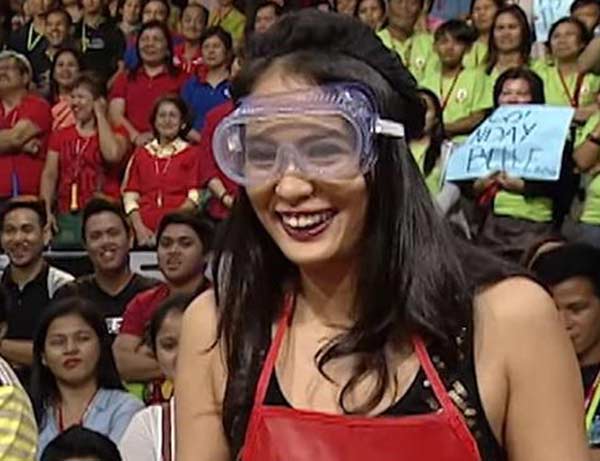 Isabelle Daza joined Eat Bulaga! in 2011, the same year she entered showbiz. After three and a half years, on November 22, 2014, Isabelle announced, through Instagram, her departure from the show. She signed an exclusive contract with the Kapamilya network on November 25, 2014. In 2019, Isabelle was one of former co-hosts who recorded her "Kuwentong Eat Bulaga!" video for the show's 40th anniversary. She said that leaving the noontime show was the hardest decision she had made because her co-hosts were like a second family to her. Out of respect for her former program, Isabelle chose not to appear in Eat Bulaga!'s rival noontime program, It's Showtime.
Vina Morales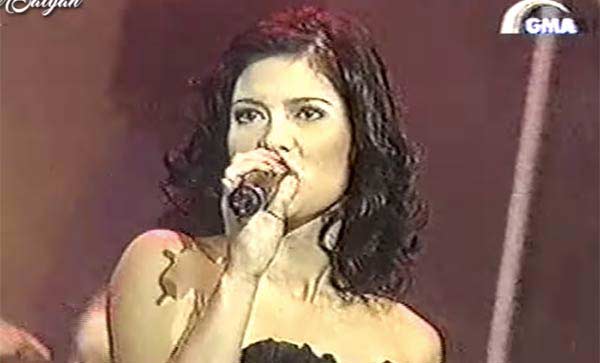 ADVERTISEMENT - CONTINUE READING BELOW
Vina Morales was part of SOP's original roster of hosts when the show premiered on GMA-7's Sunday noontime slot in February 1997. She hosted the show with Janno Gibbs, Cacai Velasquez, and Ogie Alcasid. In January 1999, Vina left SOP. Reports cited conflict of interest as the reason for her departure.
Vina had decided to sign a movie contract with Star Cinema, a subsidiary of ABS-CBN Films, after her contract with VIVA Films expired and she became a freelance movie actress. However, her contract with Star Cinema required her to have a show in ABS-CBN before she could make movies with the film outfit. Although Vina's camp initially denied the reports, she left SOP and transferred to ABS-CBN, where she co-hosted Magandang Tanghali Bayan. Two years later, in 2001, Vina joined SOP's rival program, ASAP.
Jolina Magdangal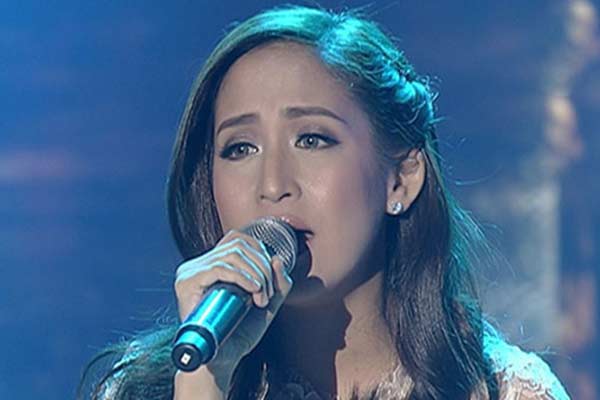 Jolina Magdangal was a regular mainstay of the ABS-CBN Sunday noontime variety show, ASAP, in the late '90s. In 2002, she left the show when her contract with ABS-CBN ended. She eventually joined GMA-7. News of her transfer made waves because Jolina started her career as a child star with ABS-CBN. She was also doing the show Arriba Arriba! and had a regular segment in ASAP. With her transfer to GMA-7, Jolina joined ASAP's rival program, SOP. She also joined SOP's replacement program, Party Pilipinas and, later, Sunday All Stars.
ADVERTISEMENT - CONTINUE READING BELOW
In 2014, Jolina returned to ABS-CBN. She rejoined ASAP as the host of the segment "LSS: Love Songs and Stories." When she became pregnant with her second child, Vika Anya, in early 2018, Jolina took a leave of absence from ASAP and from her other show in the same network, Magandang Buhay. Jolina later returned to the morning show, Magandang Buhay, but did not resume her hosting duties in ASAP.
In an interview with PEP.ph, Jolina revealed that she was supposed to return to ASAP when the network decided to reformat the show. Only a few mainstay hosts were retained.
Regina Velasquez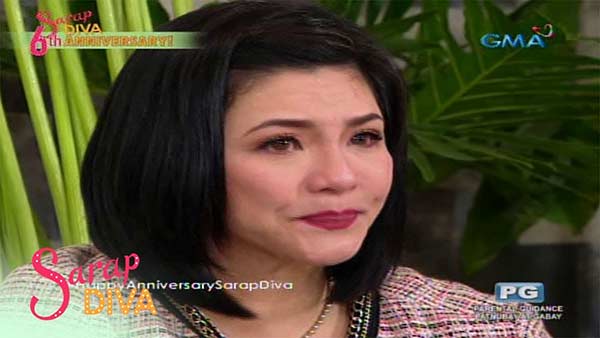 In 2018, the rumor mill was abuzz with Asia's Songbird Regine Velasquez-Alcasid's transfer to ABS-CBN. Regine had been a Kapuso for 20 years, since joining the variety show SOP in 1998. At the time, Regine was still hosting the Kapuso network's The Clash, first season, plus her six-year-old talk show, Sarap Diva.
ADVERTISEMENT - CONTINUE READING BELOW
On September 30, 2018, The Clash aired its final episode of the first season, with Regine saying, "See you guys next year." But a few weeks later, on October 12, Regine was seen promoting her upcoming appearance on the Kapamilya network's ASAP's show to be held in Sydney, Australia. This intensified reports that this major talent was indeed leaving GMA-7. The next day, October 13, Regine celebrated the sixth anniversary of Sarap Diva. It would be her farewell episode. Regine, who was in tears, thanked GMA-7 executives.
After the episode, GMA-7 released a statement confirming Regine's departure from the Kapuso network. Regine signed an exclusive contract with ABS-CBN on October 18. GMA-7 decided to reformat Sarap Diva, and changed its title to Sarap Di Ba?, which is now hosted by Carmina Villarroel and her kids Cassy and Mavy Legaspi.
Ruffa Gutierrez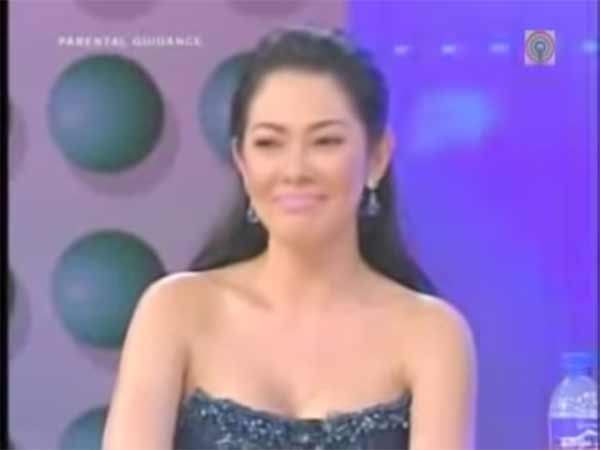 In April 2007, Ruffa Gutierrez was a guest host on The Buzz, when regular host Kris Aquino went on maternity leave with the birth of her second son, Bimby Aquino Yap. Ruffa's hosting stint became permanent in June 2007, when Kris, for her part, decided not to return to The Buzz. But in April 2008, Kris returned to the talk show, thus forming a trio with Ruffa and Boy Abunda.
ADVERTISEMENT - CONTINUE READING BELOW
In March 2010, Ruffa left The Buzz to accept TV5's offer of a three-year non-exclusive contract. One of the shows included in her Kapatid-network contract was a showbiz talk show that would go head-to-head with The Buzz.
On March 7, 2010, or some two weeks before Ruffa's scheduled departure from The Buzz, she and co-host Kris figured in a controversy that played out live on the show. In the show's "P.O.V." segment, Kris told Ruffa: "Ruffa, aminin mo, ibang level ang saya dito!" Kris was, of course, alluding to Ruffa's impending transfer to TV5. To Kris's comment, Ruffa responded: "Well, I know, you don't have to rub it in, Kris. Siyempre, I'm sad din, so sana huwag mo namang, you know, dagdagan." A teary-eyed Ruffa was seen leaving her seat before The Buzz could cut to the commercial.
The following Sunday, March 14, was Ruffa's farewell episode. Instead of appearing live, the former beauty queen said her goodbyes via a taped interview with Boy Abunda. Following this, Ruffa's mother and manager, Annabelle Rama, let loose a mouthful against Kris. A few weeks later, on April 12, Ruffa began hosting the TV5 showbiz talk show Paparazzi.
Karen Davila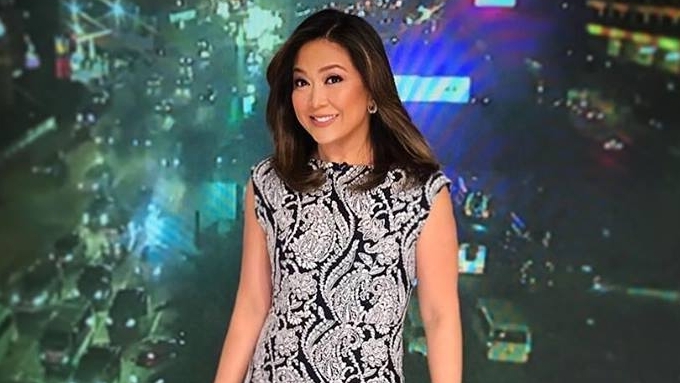 ADVERTISEMENT - CONTINUE READING BELOW
Karen Davila started her career in GMA-7's news and public affairs department. She was a newscaster in the prime-time newscast Saksi before the program was transferred to the late-night slot. She was also Paolo Bediones's co-host in the magazine show Extra Extra, which did well in the ratings game.
In 2000, Karen became the news herself when she left GMA-7's Extra Extra and transferred to ABS-CBN. Karen was replaced by international beauty titlist Miriam Quiambao in Extra Extra. Her entry point in the Kapamilya network was the documentary program The Correspondents, followed by the late-night news program ABS-CBN Headlines. She also co-hosted the defunct public service program Barangay Dos, initially with Senator Francis "Kiko" Pangilinan. Karen served as a news anchor for TV Patrol from 2004 to 2010.
In 2010, she was transferred to Bandila until its last episode, which was aired in March 2020, before the COVID-19 pandemic and alongside the expiration of ABS-CBN's broadcast franchise. Karen is set to guest in an episode of TV5's Usapang Real Life with Luchi Cruz-Valdes. She is still in ABS-CBN.
Bernadette Sembrano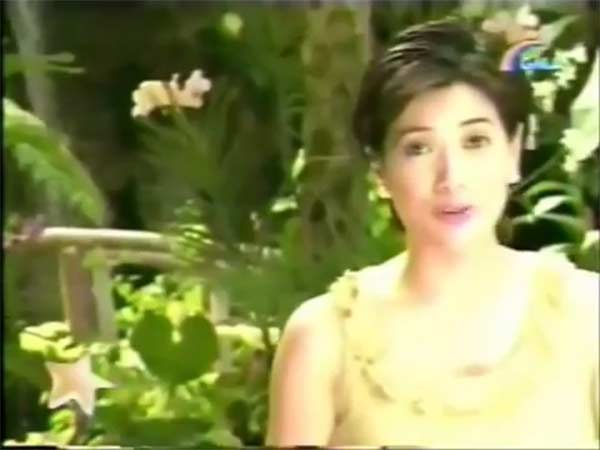 ADVERTISEMENT - CONTINUE READING BELOW
In 2002, GMA-7 tapped Bernadette Sembrano as host for its public-service program Wish Ko Lang! At the same time, Bernadette was an anchor for the prime-time-turned-late-night newscast Saksi. In September 2003, Bernadette found herself in hot water. Her co-anchor Arnold Clavio read a statement from management about an episode of The Probe Team that was supposed to air after Saksi.
The network would not air The Probe Team episode, saying the team had failed to complete documentation to validate its report on Efraim Genuino, then chairman of the cash-rich Philippine Amusement and Gaming Corporation (PAGCOR) under the administration of President Gloria Macapagal. This did not sit well with Bernadette, who was part of the team that did the report on Genuino. Visibly irked throughout the announcement on Saksi, she walked out at the end of the newscast. Bernadette was suspended by GMA-7.
Despite her suspension, Bernadette continued to host Wish Ko Lang! until February 2004, when she resigned. Bernadette transferred to ABS-CBN a month later. Fast forward to 2020, she is one of the anchors of TV Patrol, which airs via online livestream and the Kapamilya Channel, the cable channel that houses the programs of ABS-CBN after its franchise was denied by Congress. Vicky Morales took over Bernadette's hosting duties in Wish Ko Lang!
Atom Araullo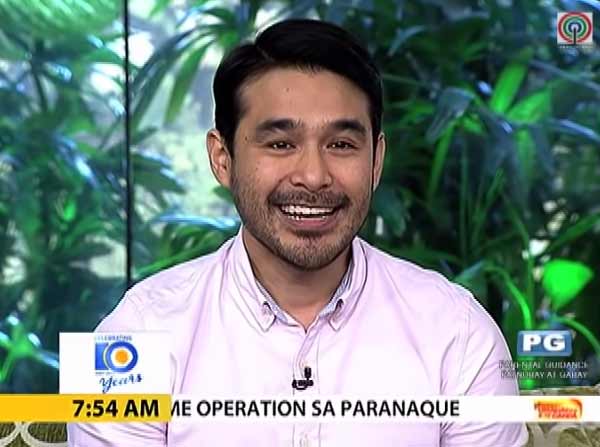 ADVERTISEMENT - CONTINUE READING BELOW
Atom Araullo surprised viewers on September 15, 2017, when he announced in the ABS-CBN morning program, Umagang Kay Ganda, that he was leaving the network. He said this would be his last episode, which brought some of his co-hosts to tears. There followed strong buzz that Atom would be transferring to rival network GMA-7. After all, he started his career with the Kapuso network—via the magazine show 5 & Up, and the program 24 Oras, where he hosted the sports segment.
On September 21, 2017, a few days after his transfer, Atom was officially welcomed as the new Kapuso in the prime-time news program 24 Oras. He joined the weekly documentary program i-Witness, and hosted his own documentary program, The Atom Araullo Specials. The information circulating at the time was that Atom made the transfer because he wanted to go beyond anchor work and on-cam reporting, to make more documentaries. GMA-7 agreed to this; ABS-CBN reportedly did not.
From: PEP.ph
More Videos You Can Watch