Arts & Entertainment
18 Viral Celebrity Photos You Forgot Existed
Starring Lenny Kravitz's scarf
When it comes to viral celebrity photos, you can never have too much of a good thing. And thanks to the internet always keeping receipts, we dug up the 20 notorious, hilarious, and iconic celeb moments you probably forgot about it. Anything to get through 2017, right?
Leonardo DiCaprio, 2013
That time Leo morphed into a golden retriever puppy and stuck his head out the car window.
ADVERTISEMENT - CONTINUE READING BELOW
Leonardo DiCaprio, 2014
And the time he blissfully ran through the grass with his most prized possession, a squirt gun.
Mary-Kate Olsen and Olivier Sarkozy, 2012
Totally normal boyfriend/girlfriend moment, literally nothing to see here.
Scarlett Johansson and John Travolta, 2015
GOD GOD, John Travolta, CONTROL YOUR URGES.
ADVERTISEMENT - CONTINUE READING BELOW
Scarlett Johansson, 2013
Remember this ol' chestnut?
Chris Pine, 2015
We are all Chris Pine's single tear at the Oscars.
Jim Carrey, 2008
Jimmy Carrey wearing Jenny McCarthy's bathing suit for July 4 was the 2008 version of "I Heart T.S."
ADVERTISEMENT - CONTINUE READING BELOW
Leonardo DiCaprio, 2009
Oh, you thought the viral Leo photos were over? Strutting Leo is here to tell you you're wrong. 
Christina Aguilera and Hillary Clinton, 2012
?. 
Keanu Reeves, 2010
Behold, the birth of the photo that started #SadKeanu.
ADVERTISEMENT - CONTINUE READING BELOW
Lenny Kravitz, 2012
What? It was cold.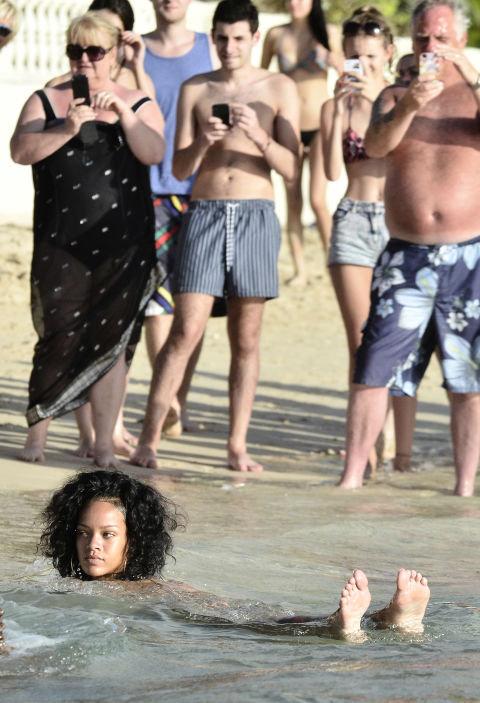 Rihanna, 2013
There are no words for this truly iconic image.
Vladimir Putin, 2009
#Casual
ADVERTISEMENT - CONTINUE READING BELOW
Ariana Grande, 2014
Victoria's Secret angel wings are a lot more dangerous than they look, to be fair. 
Justin Bieber, 2016
He was trying to feed squirrels, mmmkay? 
Steven Tyler, 2013
The only way we will be eating popcorn from now on. 
ADVERTISEMENT - CONTINUE READING BELOW
Joe Biden, 2016
The face of 2017.
Vladimir Putin, 2009
Putin definitely doesn't feel the need to prove himself. At all.
This story originally appeared on Esquire.co.uk.
* Minor edits have been made by the Esquiremag.ph editors.
Our annual list of men and women who are devoted to changing the country through philanthropy.
The Oscars have ended a decades-long debate about superheroes in cinema
Dr. Caroline S. Hau confronts F. Sionil Jose's sweeping generalizations of the Chinese.
Both Fyre and Fyre Fraud have their own agendas, but one thing is certain: rich kids got screwed big time.
And he's recently raised the funds to help him reach that goal.
Does this mean another world record, or just a marketing ploy?
It's the age of the "global citizen"
It's time to pay a visit to Fort Santiago.
It's titular character proves that the creepy obsessive stalker type has been around for a while.
It will be available to the public on March 1.