Arts & Entertainment
George Clooney on Becoming a Dad for the First Time
The 55-year-old actor is expecting twins with his wife Amal.
IMAGE Esquire UK
For the first time since his wife announced that she is pregnant with twins, Ocean's Eleven star George Clooney has opened up about becoming a new father.
In an interview with the French television programme Rencontres de Cinema, George told journalist Laurent Weil: "We are really happy and really excited. It's going to be an adventure.
"We've sort of embraced it all…with arms wide open," he gushed.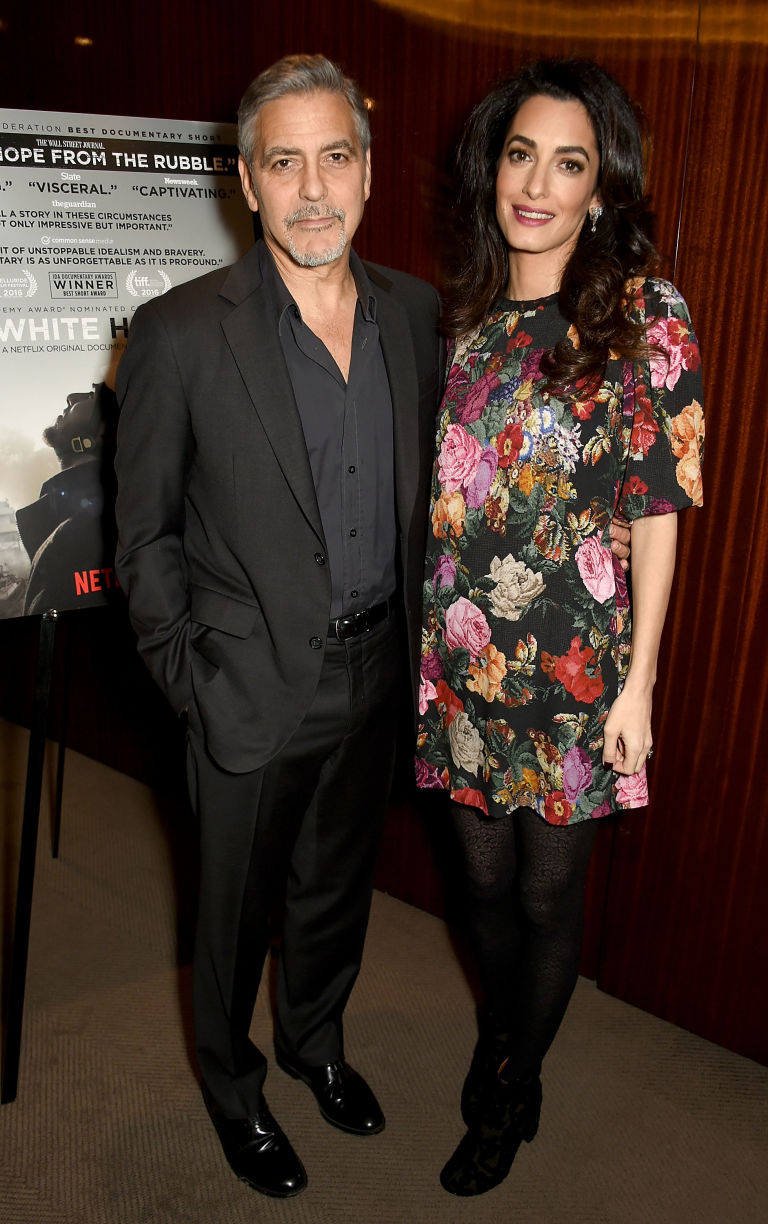 ADVERTISEMENT - CONTINUE READING BELOW
The actor—who was just honored at The Caesar Awards in France over the weekend—also took the opportunity to shed like on how his 'supportive' friends reacted to the news.
"It got really quiet," he revealed. "And they all just started making baby crying noises, and the whole table just busted up laughing."
ADVERTISEMENT - CONTINUE READING BELOW
Despite criticism the actor is too old to become a father at the age of 55, George admitted he looks to other actors who have welcomed children later in life as inspiration.
Naming the likes of 89-year-old Jean-Paul Belmondo, who welcomed a child with his second wife, Nathalie Tardivel, in 2003, the Academy Award-winning director said: "So, I'm feeling a little better about being 56 by the time [the twins come]."
From: Cosmo UK
This story originally appeared on Esquire.co.uk.
* Minor edits have been made by the Esquiremag.ph editors.
Perfect for a sudden road trip.
Because good table manners are a must.
Real life has been a lot easier than life in Westeros
Humans have produced more plastic in the last 10 years than the last century.
Game of Thrones's Treatment of Women Will Tarnish Its Legacy
Some lucky Coachella attendees got free kicks in a pretty novel way.
All you need is tarpaulin.
The limited-edition collection includes sneakers, tees, and hats.
Heads up to those who plan to drive up there this weekend.
Skip the tourist traps and visit these low-key but enjoyable places.
It's cheaper to get your car washed than to get fined.