Arts & Entertainment
George Clooney on Becoming a Dad for the First Time
The 55-year-old actor is expecting twins with his wife Amal.
IMAGE Esquire UK
For the first time since his wife announced that she is pregnant with twins, Ocean's Eleven star George Clooney has opened up about becoming a new father.
In an interview with the French television programme Rencontres de Cinema, George told journalist Laurent Weil: "We are really happy and really excited. It's going to be an adventure.
"We've sort of embraced it all…with arms wide open," he gushed.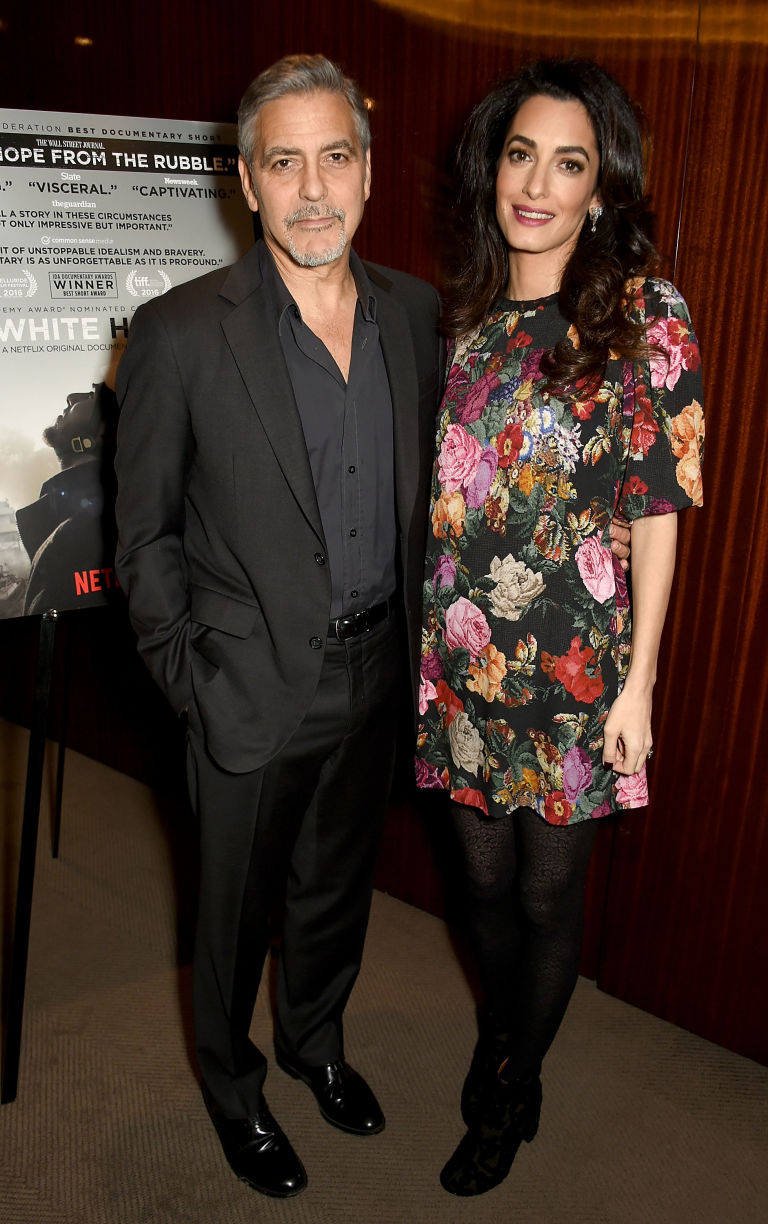 The actor—who was just honored at The Caesar Awards in France over the weekend—also took the opportunity to shed like on how his 'supportive' friends reacted to the news.
"It got really quiet," he revealed. "And they all just started making baby crying noises, and the whole table just busted up laughing."
Despite criticism the actor is too old to become a father at the age of 55, George admitted he looks to other actors who have welcomed children later in life as inspiration.
Naming the likes of 89-year-old Jean-Paul Belmondo, who welcomed a child with his second wife, Nathalie Tardivel, in 2003, the Academy Award-winning director said: "So, I'm feeling a little better about being 56 by the time [the twins come]."
From: Cosmo UK
This story originally appeared on Esquire.co.uk.
* Minor edits have been made by the Esquiremag.ph editors.
Politics, controversy, and the odd piece of good news defined our year, says data analytics company Research and Tech Lab.
You shouldn't feel pressured to give gifts to people if you don't feel like it or you can't afford to.
It'll compete against the locally developed game show app Paydro.
The lower house approved the proposed charter change on third and final reading on December 11.
The Boozy Bar delivers to your theater seat.
The Mercer study also includes other market trends in hiring and employment.
In real life, Coco Martin also has a motorcycle and a tank.
There's a timepiece for everyone (and we mean everyone) on your list. Don't believe us? Let's get down to the nitty-gritty. 
The web giant's Year in Search 2018 report has some interesting news.
Having an emergency fund is having peace of mind.
World-famous graphic designer Kenya Hara details how it influences the minimal design of the lifestyle brand.
We're number 1 when it comes to time spent per visit to the website.