The Interesting Story of How Isko Moreno Was Discovered by a Talent Manager
Wowie Roxas looks back on his discovery of Isko Moreno during a wake in Tondo in 1993.
IMAGE FACEBOOK / INTRIGUE MAGAZINE
Talent manager Wowie Roxas has unearthed a 27-year-old video that proves that his discovery of Manila Mayor Isko Moreno at a wake in Tondo, Manila was not a gimmick.
Top Story: Why Texas Was Once Called New Philippines
"I got goosebumps when I played and checked [the video]," Roxas says referring to the moment he saw the VHS tape that contained the origins of Isko Moreno's beginnings in showbusiness. "[It was] by accident. I was transferring videos of my dancing. Then, a VHS tape fell right in front of me," Roxas says, a former member of the VIP Dancers and BMW Dancers before becoming a talent manager.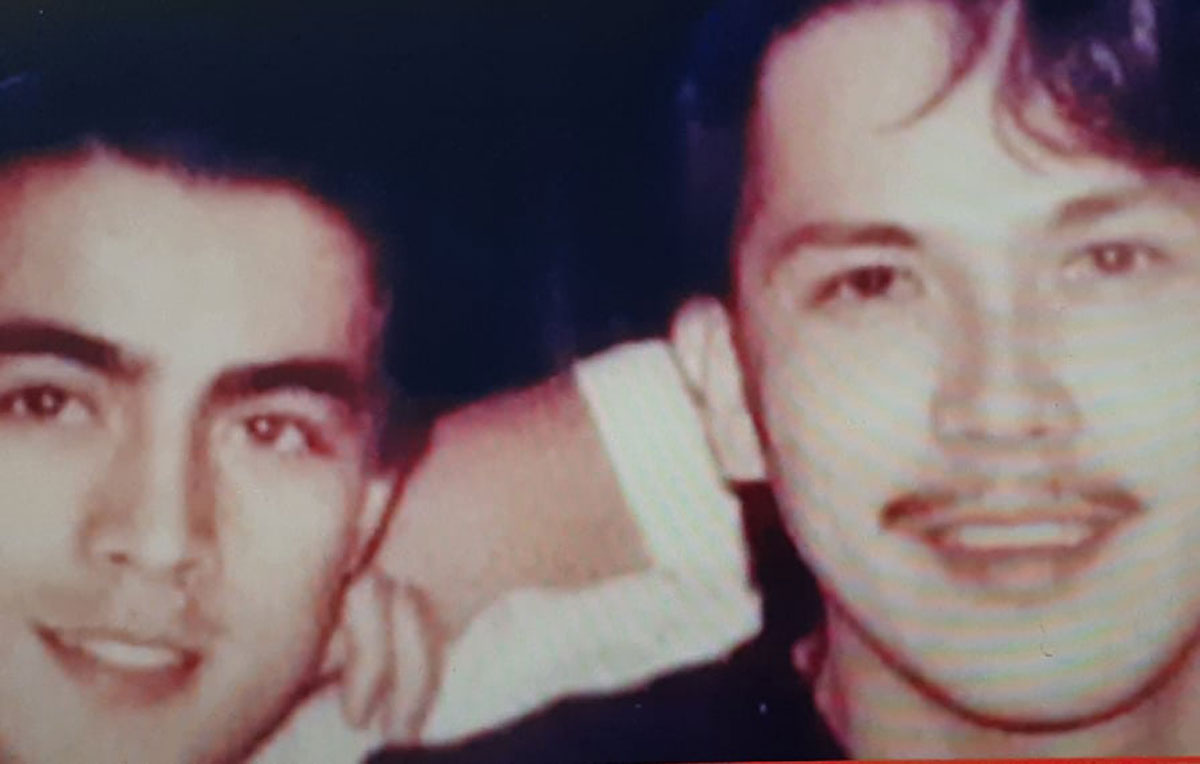 8 minutes and 36 seconds is the total runtime of the priceless video that Roxas is extremely careful of. It is, after all, evidence of Moreno's successful journey in the world of showbusiness and politics.
The two men's paths crossed after the talent manager attended the wake of his aunt Nita in Tondo on January 25, 1993. Roxas was with his assistant Dindin who was being teased by a group of kids. "There were a group of noisy kids playing tong-its that were teasing Dindin. He got mad and went inside the house to tell me. One boy's loud voice stood out among all the others, and caught my attention. When I looked, I saw Isko Moreno," Roxas says.
ADVERTISEMENT - CONTINUE READING BELOW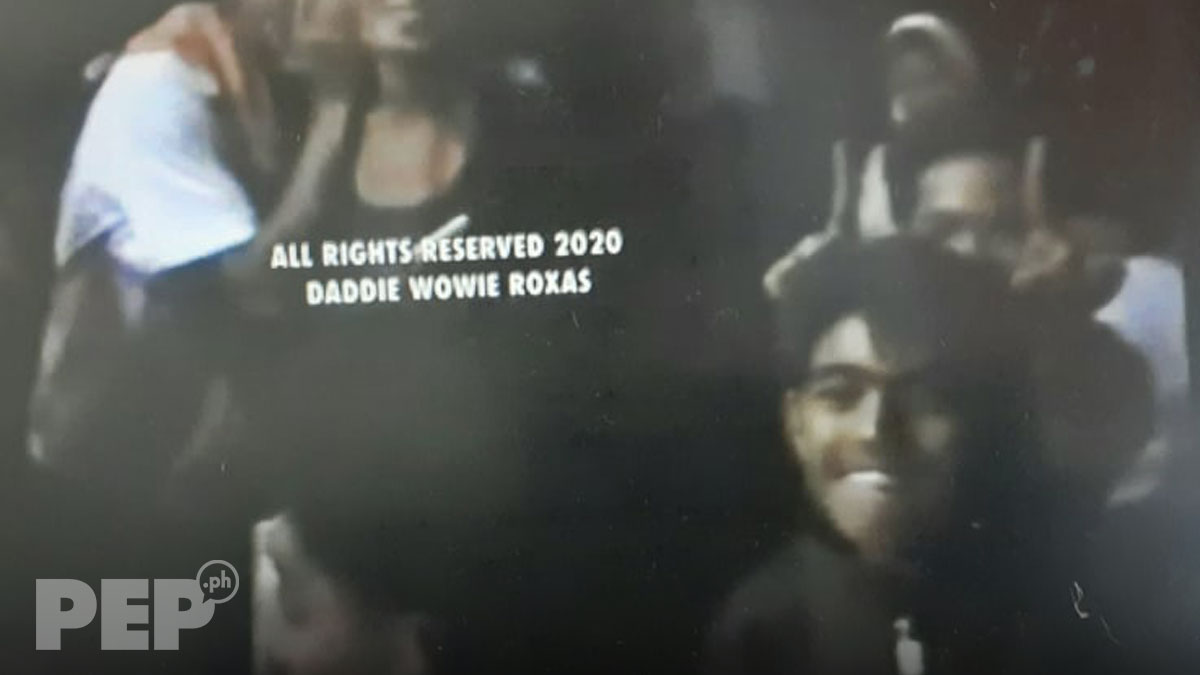 He continued, "Suddenly, Isko kept quiet and stared at me." The following day, January 26, 1993, was the funeral of his aunt. That same day also marked a change of one Francisco Domagoso's life.
According to Roxas, Moreno was wearing a white t-shirt tucked in denim pants and brown shoes without socks when he arrived at his office in Banahaw Street, Cubao, Quezon City. Moreno was 18-years-old back then. "I looked at him head-to-toe and made him stand up, turn around, and smile. He was thin but with my imagination and gut feel, I told myself, if he gained weight, he'd be good-looking. After, I started interviewing him to get to know him better," he says.
The next day, the talent manager sent Moreno to his dentist Dr. Lulu Ramos. Roxas spared no detail in Moreno's makeover and transformation following his discovery. He continues, "Next, I checked his skin. Then, his hair, which was ash brown."
Once that was all done, Roxas says he put cotton his Moreno's mouth to make an impression of fuller cheeks. "Filler and botox were non-existent then. I took a test shot to see if he was photogenic. The result: perfect! I made the right decision as the photographer," he says.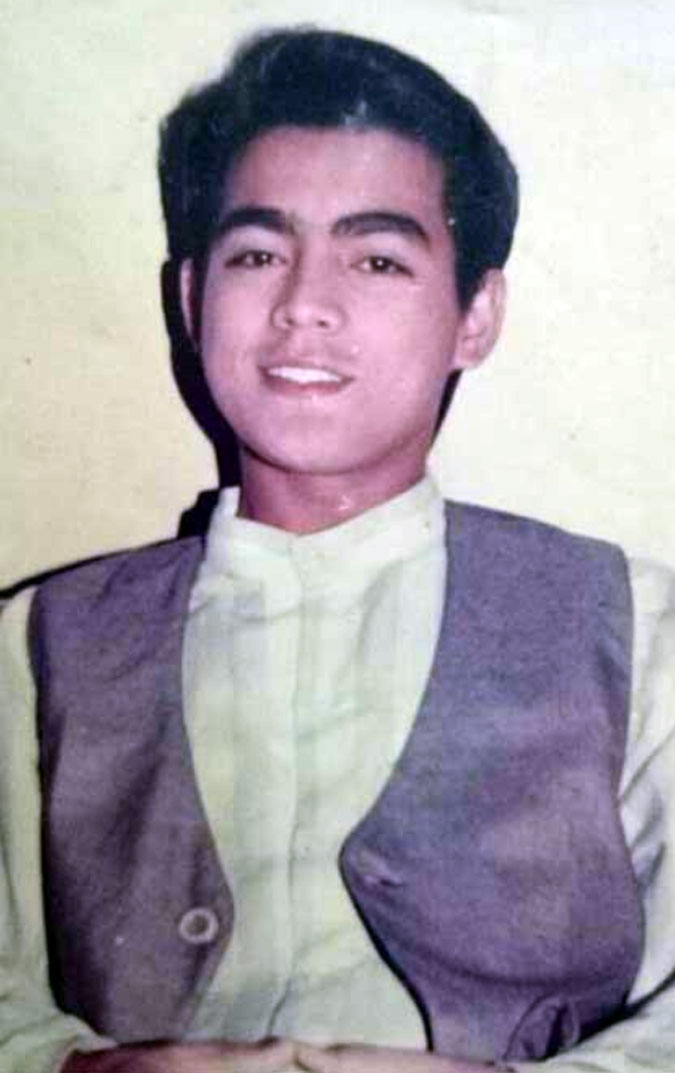 Following the pictorial, Roxas noticed that Moreno had no watch. "I asked him, 'why don't you have a watch?' He answered that he'd rather use the money to buy rice instead of a watch. And that it's free to tell time, he joked. Before he went home, I gave him P500 and a watch from Japan," Roxas says.
"I saw that his eyes twinkled with excitement. He said 'Wow, ang ganda ng yoyo mo po, Gosee!' I said, 'Anong yoyo at Gosee?' He replied 'Yung relo po at tatak.' I said, You pronounce it as Gucci, not Gosee." Roxas finally told him, "Simula ngayon, ang relo na ito ay magiging gabay at bahagi na ng buhay mo. Remember, time is gold. Be productive…"
ADVERTISEMENT - CONTINUE READING BELOW
"And the rest is history," he says.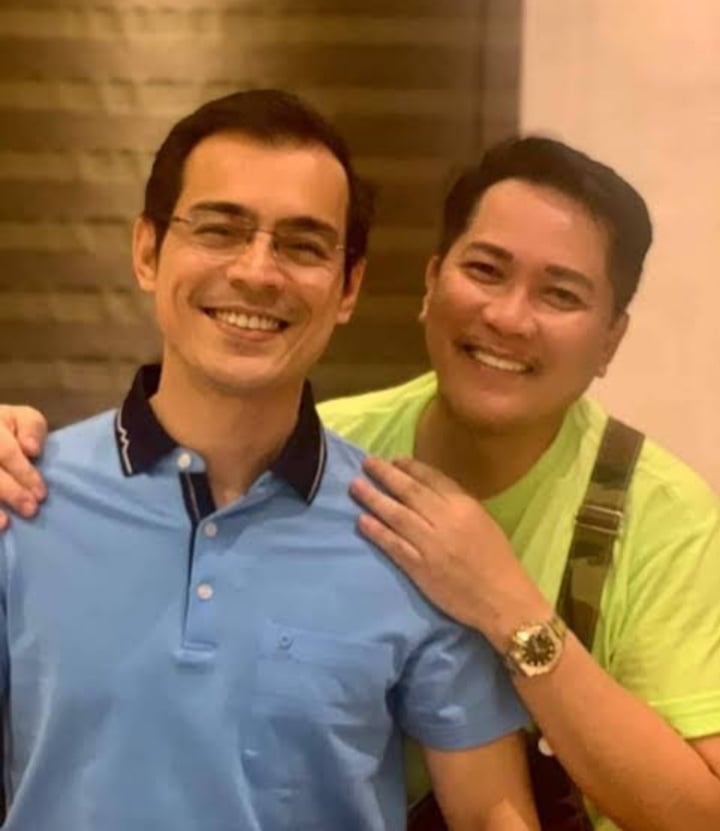 After 27-years, Moreno's life has changed. But his relationship with his mentor and discoverer Wowie Roxas is still going strong.
"Masaya, indescribable ang feeling," was Roxas' reply when PEP.ph asked how he felt after seeing how far Moreno's come since then. "Mabuti na lang hindi ko pinakinggan ang mga negative na sinasabi nila noon tungkol kay Isko na, 'Walang mararating 'yang alaga mong taga-squatter.' Kahit isa, walang magandang sinabi kay Isko," he says.
This story originally appeared on Pep.ph. Minor edits have been made by the Esquiremag.ph editors.
More Videos You Can Watch