How Johnny Manahan Built Star Magic and Became the Starmaker and Director Known as Mr. M
"I learned the business from the ground up."
IMAGE ABS-CBN
To say that Johnny Manahan is not terribly enamored with the press—a sentiment quite likely reciprocated—is an understatement.
More than 50 years after, in an industry where he is so established everyone knows just who you mean when you say "Mr. M," the man is not known to give good press.
It doesn't help that, at 6'2", he stands taller than most Filipinos, is lean, good-looking, and has a face that's often unsmiling or, at best, inscrutable. Then there is his prominent family name. He also is not, by any imagination, someone you might call approachable. He does not do prolonged small talk and, while given to irreverence and comebacks, is almost stingy with his thoughts. In other words, he has no big need to be the life of the party.
The image is that of a man who is distant.
Chances are there is something of the image in the man. But, chances also are it's the image that the man does not mind cultivating. It is a useful cover, after all. It affords a highly public figure the protection he needs and allows him the privacy that a high-strung showbiz routinely denies. In the entertainment industry, some actually believe that a person who keeps his distance ups his chances of survival.
So, when at last Mr. M grants an interview that runs more than four hours straight, his statements—whether of praise or criticism or just droll talk—fall with a bigger thud.
On January 19, 2021, he does just that. He gives the Philippine Entertainment Portal (PEP.ph), an uninterrupted two-hour-plus interview, fielding questions from the relatively young staff (youngest is 25), in a casual mix of English-Tagalog for both his thoughtful responses and his quick banter.
ADVERTISEMENT - CONTINUE READING BELOW
Two hours before this, he gives nearly the same number of hours to Summit Media, the fully digital publishing company that houses 14 websites—Esquire, Cosmo, Preview, Spot, Female Network, Yummy, Smart Parenting, Candy, SPIN, Top Bikes, Top Gear, PEP, ReportR, and Real Living. Staffed by equally young people (average age: 30), they ask the-man-not-terribly-enamored-with-the-press all types of questions, and wonder of wonders, he answers every one of them.
It helps, of course, that Mr. M knows the person behind Summit Media, Lisa Cheng. They met up in 2006, if for the most disagreeable of reasons. Between them, they had to discuss the rift between Mr. M's prize client in Star Magic, Claudine Barretto, and Lisa's YES! magazine editors. By then, the rift between star and editors had escalated to civil and criminal suits and countersuits running two years.
Mr. M and Lisa made the problem go away, and the fallout is that today they are dinner friends.
It was November 2020 when PEP first invited Mr. M to a Zoom interview. The month before, Mr. M had left ABS-CBN, the company he had worked for over the last "35 to 40 years," and there was real curiosity about the main man who had made stars out of Kathryn Bernardo and Daniel Padilla, Liza Soberano and Enrique Gil, and Maymay Entrada and Edward Barber, among tens of other established stars. When the interview finally took place, it was January 2021, and just three days before, the public had been stunned to hear that Mr. M's Sunday musical-variety show on TV5 was being canceled after just one season.
ADVERTISEMENT - CONTINUE READING BELOW
Recommended Videos
In brief, there is much to talk about.
Still, contrary to the expectations of the young PEP staff, all of whom know Mr. M as untalkative, he actually picks up every question thrown at him—from "How did you feel about Sunday Noontime Live being axed after only three months?" to "Do you have favorites among the stars?"—and then some.
Take the moment when some of the staff dive into Mr. M's beginnings in showbiz, which subject ends up producing a string of shockers as he was asked: Your background seems antithetical to the job. You came from the arts, lived in Forbes, studied at UC Berkeley—but you are in deep with local TV. How did you fit? A deadpan Mr. M answers: "Wala, I think it's the medium. I really got interested in the medium."
To argue the point that he's more than art schooled, he adds, "At saka nag-theater ako when I was studying in the States. Pagbalik dito, nagmodel pa ako."
Picking up on our disbelief, he says, "Mga two times lang naman yun." With a slight grin, he continues, "I don't know kung naaalala niyo yung hotel sa Dewey Boulevard? May mga lunch-time shows silang may models—ayun."
Dewey Boulevard is now Roxas Boulevard, and it is where the Hyatt Regency Hotel mounted designer fashion shows to attract patrons to its luncheon buffet. Directed by Gary Flores, these became welcome entertainment six days a week, every week, for 10 years. Now it seems that the lean, six-foot-two Johnny had walked the show's runway once upon a time.
ADVERTISEMENT - CONTINUE READING BELOW
"So, sabi sa inyo, I never refuse anything," he says. "Naging model ako! Hahaha, when you're young and stupid, you can do it. You can do all of it."
Even including, it appears, performing on TV at the age of 22 as a folk singer—and doing it all for free.
This is how Mr. M recalls those days for a shell-shocked PEP team: "Hindi kayo maniniwala, iyong first ano ko, singer... Nag-umpisa ako sa mga folk song, folk song. This girl, if she's still around, di naman siya showbiz pero once in a while kumakanta sa Channel 7, kay Bob Stewart. Sabi niya, 'Magduet na lang tayo kung gusto mo, type ko yung mga folk songs.' So, duet kami dun. Siguro, nakita ni Mitos Villareal. Sabi niya, 'Join the show.' As what? 'Mag-ano ka sa mga gags. Tapos may mga musical numbers.' Sabi ko, O sige, wala naman ako ginagawa. Intriguing."
TV denizens will remember Bob Stewart as the American host of the first live children's show on television, Uncle Bob's Lucky 7 Club, which aired in his own station, Channel 7. Mitos Villareal was the much sought-after director of TV musicals and dramas who asked Johnny to join The Jeanne Young Show, a variety show she was directing, to become its gag writer, art director, and back-up singer. To this day, Mr. M considers Mitos his "first mentor."
Still deadpan, Mr. M tells PEP, "Chuwariwap ako kasama ng mga babae dun. So, singer muna ako."
ADVERTISEMENT - CONTINUE READING BELOW
Johnny Ledesma Manahan was born on February 11, 1947, in Quezon City, Philippines.
He studied at the Ateneo de Manila University, and has a Bachelor of Arts degree in Art History from the University of California at Berkeley in the United States.
The eldest of three children of prominent couple Constantino and Elvira Manahan, Johnny lived in Barangay Forbes Park, then and now known as an enclave for the very wealthy.
Dr. Manahan was one of the founders of Makati Medical Center, and at various times served as the hospital's chairman, medical director, director of research and development, and chairman of its obstetrics and gynecology department.
Elvira Ledesma Manahan was a society darling and fashion icon who had it all—beauty, elegance, talent, eccentricity. Some add that she had a laugh that tinkled and pealed and should've been patented.
Elvira became a household name when she hosted the late-night talk show, Two For The Road, that aired live five times a week on ABS-CBN from 1967 to 1972.
ADVERTISEMENT - CONTINUE READING BELOW
Also in ABS-CBN, she hosted The Elvira Manahan Show, a musical variety show helmed by Maria Montelibano, the director Mr. M calls "my second mentor and friend," and on this show Johnny worked as assistant director (AD), writer, and musical researcher.
His mom's TV-hosting days had even more perks. They allowed Johnny to hang around ABS-CBN and catch the now-legendary comedians Dolphy, Panchito, and Mariano "Pugo" Contreras, among many big names, do their magic in the studios.
"After 1966, that's when I started to learn the ropes. I would sneak in the studios and I watched Panchito and Dolphy and Mr. Contreras, si Mang Nano. Then Patsy [in Tawag Ng Tanghalan], the younger Pilar Pilapil, the younger Pilita Corales, Vic Vargas, Vic Diaz—all the old-timers."
Having an insider's view to all this rich creative life was exhilarating. The TV newbie was hooked.
After a while [working], sabi ko, 'Kaya ko rin iyan. Kaya ko rin one day.'
Of course, Johnny Manahan did not take the usual route to showbiz. As he tells PEP: "I was doing some art—crazy installations."
He downplays his formal artistic background but, in fact, his work in various media has been recognized in mainstream art scenes here and abroad.
In 1972, at 25, he was one of the recipients of the coveted Thirteen Artists Awards of the Cultural Center of the Philippines (CCP).
Ten years after, he was honored with a special citation for his contemporary video art installation at the XII Biennale de Paris, held at the Musée d'Art Moderne de Paris, in 1982.
As PEP brings this up, Mr. M quips: "O, hindi ba? Nakaloko ako dun. Hahaha! Competition yata iyon. Gumawa lang ako ng mga video art—mga ako lang nakakaintindi. Hahaha!"
ADVERTISEMENT - CONTINUE READING BELOW
He doesn't mention this one either, but in 2016 Johnny's conceptual photos and winning Paris videotape were curated for a contemporary art exhibition at the National Gallery Singapore. The exhibit's official website praised Johnny, one of only three artists featured at the gallery opening: "Each artist broke new ground in Southeast Asian modern art, challenging the boundaries of painting, sculpture, photography, video, and performance."
In the '70s, Johnny seemed bent on trying anything.
Still at the CCP, he did a number of shows for the Alice Reyes Dance Company. Alice is a pioneer of modern dance in the country, founded Ballet Philippines, and was named National Artist for Dance in 2014, under President Benigno Aquino III.
"I used to hang around with the Dance Company sa CCP, kay Alice Reyes. Sometimes I do the sets... Anyway, andun ako sa Dance Company. And then iyong curator ng museum doon, naging kaibigan ko. We just hang around there pag di ako kumakanta. Naks! Pag wala akong gig.
"So, paunti-unti—you learn, you pick up things."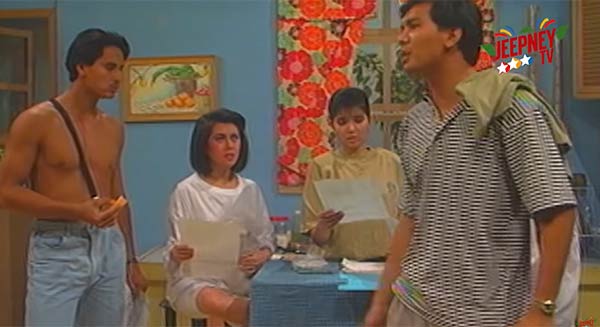 ADVERTISEMENT - CONTINUE READING BELOW
In 1972, Johnny directed Jesus Christ Superstar, his first directorial gig. At the time, the stage and film versions of the phenomenal musical by lyricist Tim Rice and composer Andrew Lloyd Webber had yet to be made. Johnny would rely on the record album as main source material.
He recalls, "Martial Sanson, one of the producers at ABS-CBN, gave me my first directorial job: to visualize and stage the music of Jesus Christ Superstar using amateur actors—Tommy Abuel as Judas, Bernardo Bernardo as Jesus, and the young and magnetic Laurice Guillen as Magdalene."
More musical specials followed. One starring Jose Mari Chan was directed by "the great Fritz Ynfante," someone Johnny considers another mentor. He worked as AD to Fritz, the person behind variety shows like The Penthouse Live! (1982-1987) and Keep on Dancing (1998-2001).
Johnny was watching and learning.
"After a while, sabi ko, 'Kaya ko rin iyan. Kaya ko rin one day.'"
Martial law in September 1972—imposed by President Ferdinand Marcos to extend a stay in Malacañang beyond the two terms the Constitution allowed—did not stop Johnny Manahan from seeking work.
At the time, he was still doing freelance jobs that included "writing, set designing, cleaning the floor, and doing AD work. I did not have any work, iyong talagang steady sa TV."
He elaborates: "During martial law, walang trabaho, e. So I did all these one-shot deals to work with my mom on specials... Naloko ko siya. I wanted to do a special. Sabi ko, 'Let's do a special. Kantahan, sila Rico Puno... Pero special, iba gagawin natin, we'll make him sing opera.' Iyong ganun. Ang title namin Elvira Manahan and Other Singers. Naks! Meron din kami ginawa, Elvira Manahan and Other Dancers, na ginawa with the CCP Ballet Company.
ADVERTISEMENT - CONTINUE READING BELOW
"Gumagawa rin ako ng mga what became one of the first MTVs. Mga models nilalagay namin sa hawla ng manok. Parang MTV, e. Mga high-fashion [concept]...
"Basta lahat na lang, pinasukan ko to do something. I did a game show with an indie producer, as writer and AD. I did work for indie producers as TV director on specials, fashion shoots—anything I could get my hands on."
Asked what it is about being a director that fascinated him, he jests, "It's an opportunity to order people around."
Then says, "That's how I got my experience blocking people, choreography. So, when I got to the big leagues na, madali na sa akin. Hundred people at a time."
Johnny also directed the concerts of exciting show bands at the time, like The New Minstrels. "Sila, six people lang naman. Tatambay lang ako sa mga sets nila sa Hyatt, sa kung anu-anong hotel. Dalawang set sa isang gabi. So, we became friends—sila Eugene Villaluz."
Eugene is often remembered for singing the theme song "Gulong ng Palad," of the hit radio show with the same title in DZRH (1949-1956), which went on to become a television soap opera in BBC and RPN (1977-1983), and which got a remake in ABS-CBN (2006). He is also remembered for his sensational duet with Louie Reyes on "Nothing I Want More."
Also in 1973, Johnny met the brilliant Ryan Cayabyab, who would one day become a towering presence in the OPM (Original Pilipino Music) scene, where Eugene was also recognized as a proponent.
ADVERTISEMENT - CONTINUE READING BELOW
"Kasi nagpapagawa kami ng mga areglo kay Ryan. My god, sixteen years old lang si Ryan nun sa U.P. [University of the Philippines], pero gumagawa na ng mga areglo para kina Pilita. Tawag namin diyan 'Broadway Ryan.' Kasi madaling-madali [para sa kanya] ang ginagawa niya sa mga songs. Paminsan-minsan nagpapagawa kami ng magagandang areglo."
"I never refuse anything."
Then, the big break.
In the early '80s, Mr. M got an offer from Kitchie Benedicto, daughter of Roberto Benedicto, a Marcos crony and owner of IBC-13.
"I owe her a lot. She called me one day, 'Nakita ko mga ginagawa mo, iyong mga kalokohan mo. Why don't you do some shows here?' I said, 'Okay.' So, nag-start ako doon, doing gag shows.
"Ms. Kitchie Benedicto gave me my first real break as director of the Channel 9 show, Kaluskos Musmos, with the child stars Maricel Soriano, Herbert Bautista, etc. It lasted forever.
"Also later, a noontime show with Aga Muhlach, and two sitcoms—Two Plus Two with Vic Sotto, Dina Bonnevie, and Herbert Bautista. And Chicks to Chicks. Those two shows lasted for some time."
At the Benedicto-owned Broadcast City complex—homebase for shows of Channels 2, 9, and 13—Johnny also worked with Eddie Mercado, said to be one of the finest English-language hosts ever to grace television. Johnny was there as assistant director and writer.
Now and then, he would also be asked to sub for the high-rating Champoy, starring Noel Trinidad and Subas Herrero, whenever its director Peque Gallaga was unavailable.
ADVERTISEMENT - CONTINUE READING BELOW
As Mr. M likes to say: "I never refuse anything."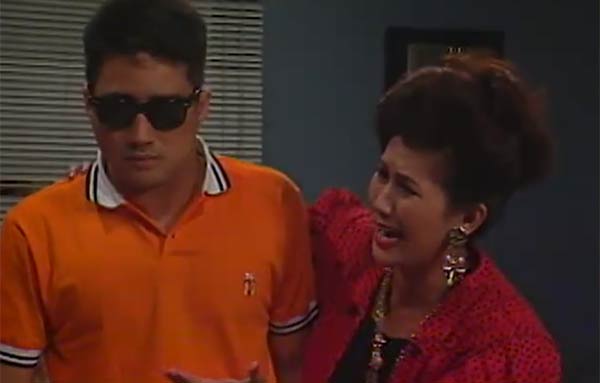 Of the many major talents he has worked with, Mr. M takes extra pride in saying he has worked with Ading Fernando, a man that many in the industry routinely call a "genius."
Ading is best remembered as the writer, director, creator of John en Marsha, the iconic long-running sitcom at RPN (1973-1990), starring Dolphy and Nida Blanca.
Ading and Johnny co-directed Chicks 2 Chicks in IBC 13. Starring Nova Villa and Freddie Webb, the story centered on a married couple with sexy female boarders—think Carmi Martin—in their house.
From 1984-1987, Chicks 2 Chicks was a top-rating sitcom at IBC 13. It would again be a top-rater at ABS-CBN, this time as Chicka Chicka Chicks, from 1987-1991.
Mr. M recalls how Ading would keep the stars on their toes by giving them impromptu instructions on the set before the camera would roll.
ADVERTISEMENT - CONTINUE READING BELOW
"I inherited that [show] from Ading Fernando. Si Ading, gagawa ng script, siguro one hour before the show. Sinusulat sa palara. Hindi man lang papel, palara! Scratches lang.
"Instructions lang niya, 'O, Nova, sabihin mo ito. Ikaw ano, ito sasabihin mo. Bahala na kayo sa dialogue.'"
He thinks this helped train Nova Villa, who would go on to be recognized as one of the finest comediennes in the industry.
"The best iyon. Kuwento mo lang istorya. Sasabihin niya, 'Sige, ako bahala, Direk,'" he says of Nova. "Pag mahina ka, hindi ka puwede. So much so that nung nagka-script na kami sa Chika Chika Chicks, hindi na marunong bumasa ng script si Nova!"
Mr. M adds, "Those were the days."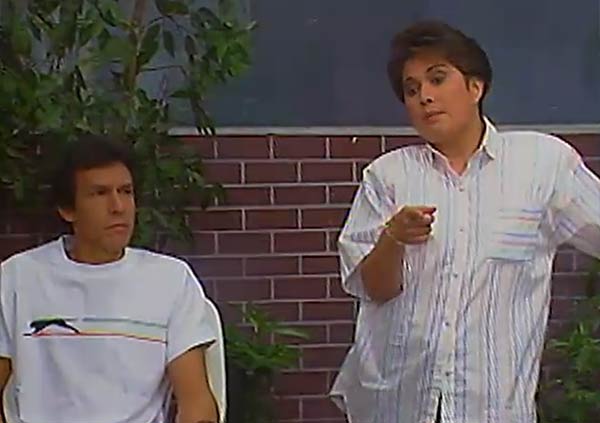 Aside from IBC 13, Mr. M also did freelance work for two other Benedicto-owned channels, Radio Philippines Network (RPN) and the Banahaw Broadcasting Corporation (BBC).
ADVERTISEMENT - CONTINUE READING BELOW
Mr. M directed Kaluskos Musmos (1978-1980), an RPN blocktimer produced by Imee Marcos, the daughter of the sitting President.
Inspired by the American children's comedy series The Gang, Kaluskos Musmos featured kids playing different characters in a series where educational material and comedy fused.
Maricel Soriano was only 13 years old and Herbert Bautista was just 10 when they starred in the show. Going by the throwback photos of their taping days, Mr. M looked at ease around the Kaluskos kids who would goof off between takes.
Kaluskos would be the precursor to Ang TV (1992-1997), the popular kiddie gag show that Mr. M would later helm for ABS-CBN.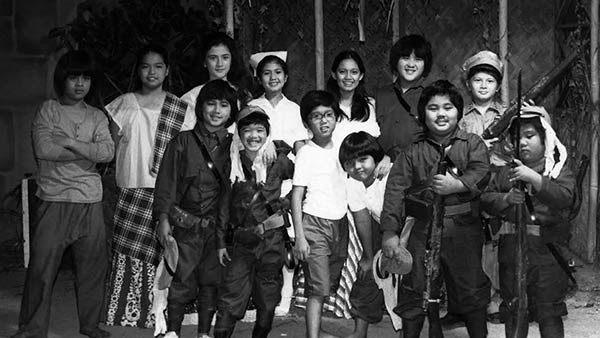 Mr. M also directed the BBC hit sitcom 2+2=Gulo (1982-1983) starring then-married couple Vic Sotto and Dina Bonnevie. The young Herbert was part of the show. The director describes the cast as an "interesting" bunch with whom he bantered off-cam.
ADVERTISEMENT - CONTINUE READING BELOW
He singles out his lead star. "Ang galing ni Vic Sotto, magaling. Galing ng timing. Ginagaya ni Herbert iyon, e, iyong timing niya."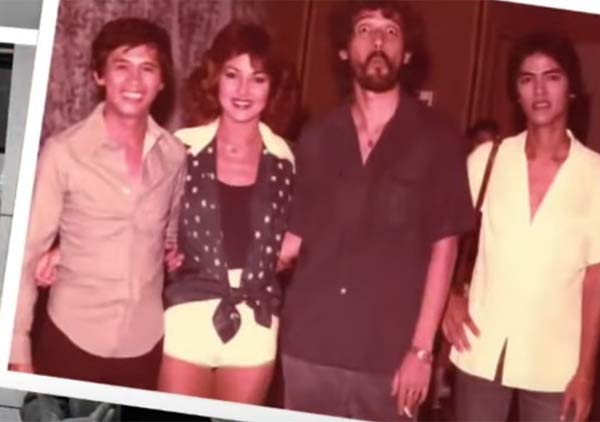 The first movie Johnny would direct is Si Aida, Si Lorna, at Si Fe (1989), starring the onscreen love triangle of Miguel Rodriguez, Carmi Martin, Jackie Lou Blanco, and Aurora Sevilla.
"Hindi pa ako marunong gumawa ng pelikula, kinuha akong director. So, all the while nambobola lang ako... learning as you go," Mr. M laughs.
How did the sexy comedy turn out?
"Maganda naman, hahaha! Kasi Joey [Javier] Reyes ang script! Sinundan ko lang ang script. And then, [I thought] 'Ganito pala iyon. Susundan mo iyong script, and then mag-i-improvise ka na lang.'"
A grinning Mr. M adds, "'Tapos, pagagalitan mo lang mga artista. Kailangan magalit, para kunwari alam mo ginagawa mo. Hindi pala."
All the while, Mr. M was learning the business "from the ground up."
ADVERTISEMENT - CONTINUE READING BELOW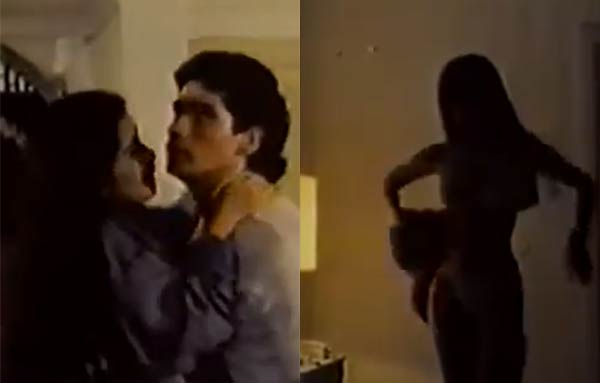 In 1986, ABS-CBN struggled to regain its place on free TV.
Following the Edsa Revolution in February of that year, President Corazon Aquino returned the network back to the Lopez family, its legitimate owners. By then, 13 years had passed since ABS-CBN was first sequestered and cannibalized by Marcos & his cronies.
"They needed help, as far as staffing, dun sa mga binubuong bagong shows sa ABS-CBN," recalls Mr. M of the network. "It didn't take off. Kasi medyo luma approach nila. So after six months, nagsara sila."
ABS-CBN then made the inspired move to make Freddie M. Garcia, aka FMG, its executive vice president and general manager.
"And that's when they got Mr. Garcia to restart it. And then, tinawagan ako ni Freddie.
"Ang tanong ko sa kanya, 'May pera ba si Mr. Lopez?' Sabi niya, 'Meron.' Sabi ko, 'Okay.'"
ADVERTISEMENT - CONTINUE READING BELOW
Mr. Lopez was Eugenio Lopez Sr., chairman of ABS-CBN and founder of the Lopez Group of Companies.
"FMG asked me to help him relaunch ABS. He asked me to bring my Chicks to Chicks show over to ABS. I did. In truth he was asking me to help him program and produce a good number of shows. So, it was just the four of us at the start—FMG, Rolly Cruz, me, and Mother Lily."
"Mother" Lily Yu Monteverde of Regal Films was the biggest movie producer in the country at the time and held the contracts of nearly all the biggest stars. She helped get ABS-CBN off and running by lending all her stars, and once gave the network a fully completed film starring action star and now senator Bong Revilla.
But overall, the Kapamilya network was starting from the bottom.
FMG asked Mr. M then: "How long would it take for ABS-CBN to be in the ratings?"
Mr. M remembers answering: "Hirap, Freddie. Baka a year or a year-and-a-half."
And then: "After six months, sabi ni Freddie, 'Johnny, we're number one now! Thanks to you and thanks to people that you brought. You have such a sense of what the public wants.'
"He was very grateful. He congratulated us."
ABS-CBN had gotten back to No. 1—and Mr. M was a solid part of it.
To hear Mr. M talk today, it is clear he remains very fond of FMG.
He tells the funny story about being wary at first about FMG, a swarthy, broad-shouldered, take-charge kind of man with a moustache.
ADVERTISEMENT - CONTINUE READING BELOW
"Sabi ko sa sarili ko, 'Mukhang mandaraya ito si Freddie Garcia with his bigote... Talagang advertising ang hitsura niya, iyong sales," Mr. M grins.
He goes on, "I love that guy. One of the best guys. Talagang top ang mind niya. There aren't that many in the industry.
"You have to watch out for mga fakes. Freddie is a real guy.
"Iyong instinct niya, iyong gut feel, that's how he made ABS number one."
When Mr. M laughs next, he takes some of the credit, "Actually, he made it number one kasi nagdala ako ng number one show doon—yong Chika Chika Chicks."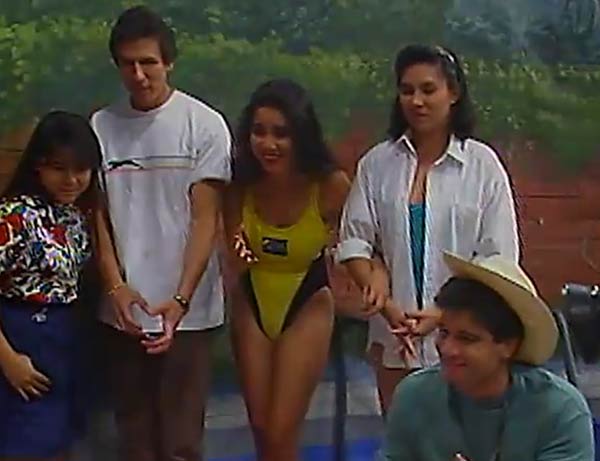 Mr. M's years in ABS-CBN were spent directing sitcoms that '90s audiences lapped up.
These include Palibhasa Lalake (1987-1998), Abangan Ang Susunod Na Kabanata 1991-1997), Home Along Da Riles (1992-1997), and Oki Doki Doc (1993-2000).
ADVERTISEMENT - CONTINUE READING BELOW
Of these, Palibhasa Lalake has a special place with Mr. M, in part because the director personally enjoyed the show's star-studded company, among them Richard Gomez, Joey Marquez, Anjo Yllana, and then newbie John Estrada.
The show was also where The Gwapings was formed, made up of '90s heartthrobs Mark Anthony Fernandez, Eric Fructuoso, Jomari Yllana, and Jao Mapa.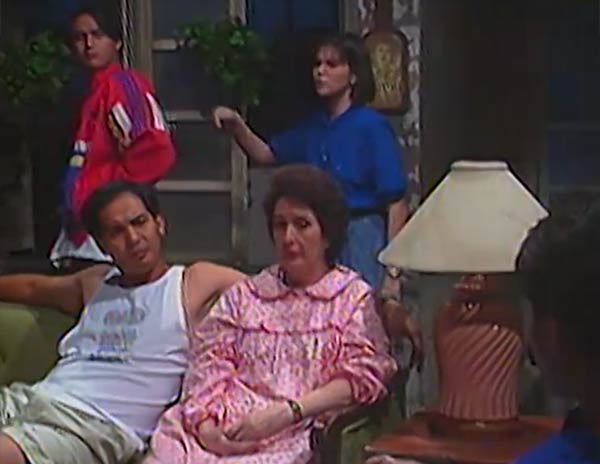 Mr. M tells PEP.ph: "Mas enjoy ako sa nagdi-direk. Iyong sitcoms, para lang kami naglalaro, hahaha. Kung ano lang pumasok sa ulo namin. 'Tsaka sila Joey and Richard, spontaneous sila. Iyon ang gusto nila, e.
"I had a very good AD, Boyong Baytion. A lot of the gags came from him. A lot of the fun, iyong mga kalokohan came from him."
Within the industry, Boyong Baytion was a highly valued, if low key, player. Aside from Palibhasa Lalake, the affable Boyong was also assistant director for Abangan Ang Susunod Na Kabanata (1991-97), Home Along Da Riles (1993-2000), and Ang TV (1992-97). Over at GMA, he directed the sitcom Lagot Ka, Isusumbong Kita, starring Richard Gomez, Joey de Leon, Benjie Paras, and Raymart Santiago (2003-2007). Boyong passed away on March 8, 2019.
ADVERTISEMENT - CONTINUE READING BELOW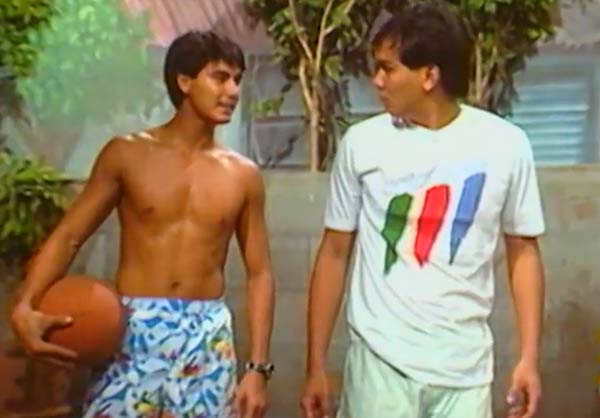 Off cam, Mr. M says he got along really well with matinee-idol Richard and basketball-star-turned-actor Joey.
"Ang gulo-gulo nila pag nagte-taping kami. Magulo, pero masaya. Like, I would ask my AD, 'Nasaan sila? Umpisa na tayo.' 'Direk, nasa dressing room pa.' 'Anong ginagawa sa dressing room?' "Direk, nagpupusoy.'
"They're playing with cards, and with big stakes, ha. Inimbita pa si Ipe [Phillip Salvador] from the other studio. Andun sila, naglalaro ng pusoy."
Sparing those days a thought, the director says, "That was a nice bunch."
In 1995, Mr. M pioneered ASAP, today ABS-CBN's longest-running musical variety show. He was its director from 1995 until he left ABS-CBN in September 2020.
ASAP was another show where the director got along swimmingly with his stars, including The Hunks, the all-male group of Piolo Pascual, Jericho Rosales, Diether Ocampo, Bernard Palanca, and Carlos Agassi.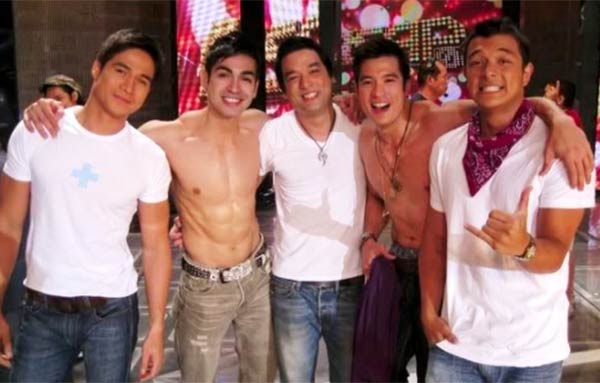 ADVERTISEMENT - CONTINUE READING BELOW
Mr. M describes them as "the other nice bunch."
He elaborates, "They were like the Beatles at the height [of their popularity]. I travelled with them doing the shows on the road. It was crazy! Girls chasing their cars, chasing our van all over the U.S. And I think I got really close to them by doing that—travelling on the road."
Even with his regular TV shows, Mr. M took on the direction of major concerts headlined by Pops Fernandez, Martin Nievera, Gary Valenciano, and Daniel Padilla.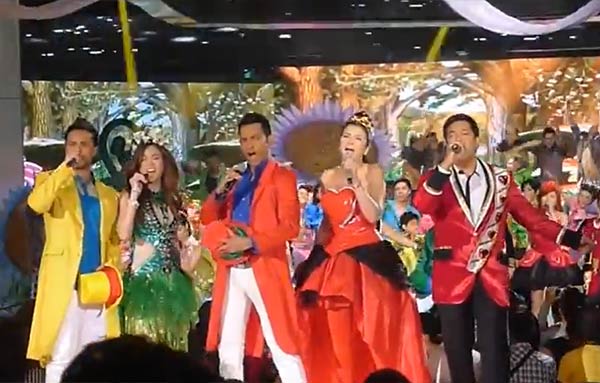 In 1992, Mr. M became a Starbuilder—the title that the public most associates with him today.
And again, it all began because, as Mr. M says, "I never refuse anything." At the time, FMG was nudging him to create a cabal of stars for the network.
ADVERTISEMENT - CONTINUE READING BELOW
Mr. M narrates: "I never expected to be a talent manager. I was a director, and then I was a producer. I was in a management position, but I never imagined myself as a manager.
"But Freddie said, 'You know, kailangan natin iyan, Johnny. Because right now, si Mother Lily is a great help to us. Because she helped ABS-CBN by giving ABS-CBN all her talents.' Mother Lily is one of the reasons why ABS-CBN is such a big organization now. [It's] thanks to Mother Lily and other people like that."
In effect, FMG was saying that ABS-CBN could not keep getting by with just borrowing its stars. Mr. M bought into that, and thus began his 28-year journey as a Starbuilder.
As Mr. M narrates,"I said, 'Okay, I'll try to do this. I don't know anything about this, but I think I can learn as we go along."
But, Mr. M had one condition: He wanted to report only to the ABS-CBN big boss, the person with the "last say" about the network's Talent Center, which would later be known as Star Magic.
"When I said, 'Okay, Freddie, let's do this thing,' I also said, 'Freddie, one condition. I talk to only you and no one else, and I will be free to do whatever I want to get this talent center going... As long as I can do whatever I want. It will work if there is only one talent center.'"
This very point would resurrect itself in the late 1990s, and would cause a rift between Mr. M and ABS-CBN's top guns. Mr. M could not accept the rise of what he called "shadow talent centers" within ABS-CBN, and wanted management to resolve the issue. He says he waited "two to three years," but no action was ever taken.
ADVERTISEMENT - CONTINUE READING BELOW
As Mr. explains it in a written message to PEP on January 23, 2020: "The primary duty of Star magic is to see to the welfare of the artist. If there is a conflict of interest with TV production (as in determining roles or the amount of money due the artist), we usually side with the artist. Now if they [top management] assume the role of managers and watch out for the welfare of the artist, what happens now if there is a conflict of interest? Who will step up in defense of the artist?"
Or, as Mr. M puts it, "Who will watch the watchers?"
On the same day, Mr. M sends this message to PEP: "To be perfectly clear, we never wanted to be 'independent' of ABS-CBN. We just wanted to be left alone to do our job and report only to one person at ABS-CBN.
"Someone who could understand our primary mission of discovering and training stars for ABS-CBN, and also someone who would agree that no other entity within ABS would handle or manage artists, as this would lead to major conflicts of interest.
"But almost as soon as FMG and Charo [Santos] retired, everyone started handling artists, culminating in TV prod taking over Star Magic itself."
With a tinge of sarcasm, Mr. M says, "We must have done something really good for them to fall over each other in taking over Star Magic with the swiftest consent of higher management."
In September 2020, with the issue of the "shadow talent center" hanging over Star Magic and ABS-CBN top guns, Mr. M upped and left ABS-CBN.
ADVERTISEMENT - CONTINUE READING BELOW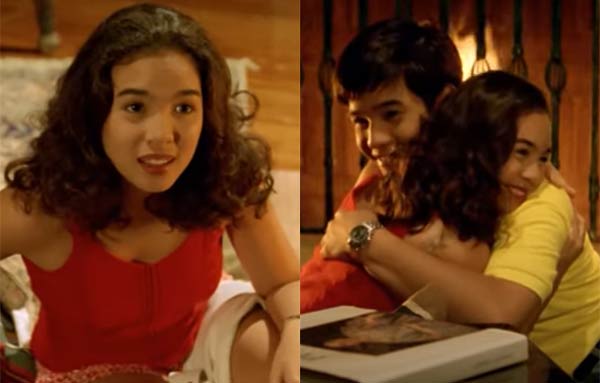 Through the years, Mr. M has been discovering stars who have the "it" factor.
How does he know when a star has that quality?
"The first time I see them, I sort of know that they have the 'it' factor," Mr. M admits.
He uses Daniel Padilla as an example of someone he knew instantly would make it big in the business, from the day they first met through talent manager Douglas Quijano. He muses, "Pag wala kang gut feel, huwag mo na pasukan iyan, iyang talent management."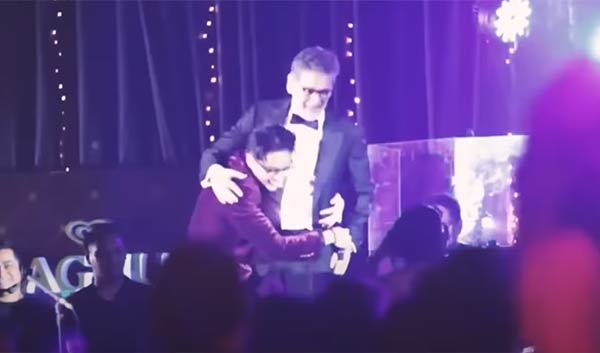 ADVERTISEMENT - CONTINUE READING BELOW
At the same time, Mr. M says gut feel is never enough.
For a star, the Starbuilder says, it's 50 percent "talent, your work ethic, yung attitude, your patience," and the other 50 percent is "luck."
He says it again, "Fifty percent is luck."
Then adds, "Laki ano? Kasi, I tell them, if you want to become an artist, you have to learn how to wait. That's the game.
"Artists wait all the time. You wait for the audition, you wait while you're not doing the audition. You wait, wait, wait. You wait for your take.
"You wait. An artist keeps waiting... until bumagsak yung ginto."
Plus, there's another big thing needed for stardom to happen: All things have to be in place.
"The shows in ABS-CBN are successful because it's the whole thing. They have everything in place. From the people behind the scenes, the writers, directors, the producers, the people who create.
"Then, they have the actors and actresses who have gained more importance especially in the past nine months, when the station realized that they have all the big stars and they have all the people who create the show. Everything in place.
"While maybe in Channel 5, very few of these elements have been put in place, so less chance of success there... I think that's it. The organization is there. Channel 7 has the same thing. While in the other channels, [the elements are] not that properly put together."
As Star Magic's top man for 28 years, Mr. M does not mind saying that ABS-CBN's in-house stars are "No. 1" in the industry.
ADVERTISEMENT - CONTINUE READING BELOW
Indeed, Star Magic's prized stars count Claudine Barretto, Piolo Pascual, Kristine Hermosa, Jericho Rosales, John Lloyd Cruz, Bea Alonzo, Angelica Panganiban, Kim Chiu, Gerald Anderson, Daniel Padilla, Kathryn Bernardo, Liza Soberano, and Enrique Gil.
Their success has made Mr. M a happy man.
"That's when I think you're happy, when you see that this person shines. Because they come to us, they're very insecure, they think they have no talent.
"And they rely on your expertise and your care, because after a while, even their personal problems become your problems."
But first, how does he get his stars to listen to him?
"Maybe it's my good looks!" Mr. M quips. "Or maybe, it's maybe my bad face. Either of the two."
But talent management, says Mr. M, is never easy.
He says it's not just about negotiating the star's talent fee, determining the right role that suits the star's career path, or making a star go through the proper workshops.
As manager, he has personally made time for weekly sessions with a star in big need of life coaching.
He even gives one-on-one English lessons for stars who want better communication skills to gain the confidence for interviews, especially when they attend events abroad.
He is also ready to step in when a star gets into trouble or has personal problems that he can do something about.
In Star Magic's 50th anniversary tribute to Mr. M, many of the stars—Claudine, Kathryn, Daniel, and Maja Salvador—indeed say they think of him as their "protector" and "second father."
ADVERTISEMENT - CONTINUE READING BELOW
Piolo and Jericho say they look to him as their "mentor" from whom they get "wisdom."
Richard Gomez still remembers how Mr. M mentored him when he first studied filmmaking, and his friends know how Mr. M helped him design his Greenhills house.
Mr. M has also made certain that Star Magic stars have a solid financial plan for their earnings.
All of this is hard work, Mr. M admits to PEP.ph: "Talagang nakakapagod. It's only now that I feel everything. Why did I get into this business?"
Then Mr. M smiles and says, "No. I really love it. But, I'm tired, hahaha! I want to do something else."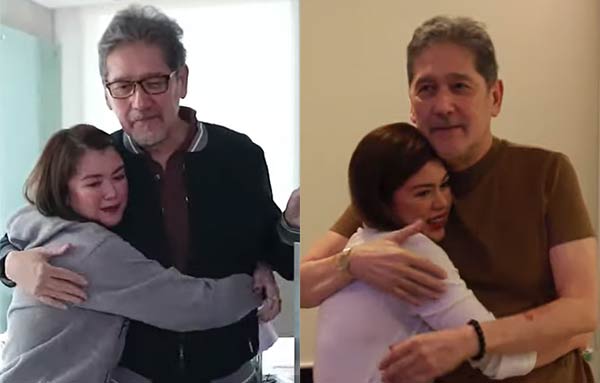 In 2020, Mr. M celebrated his 50 years in show business.
A huge chunk of those years—"35 or 40 years," he figures—was spent in his home network ABS-CBN.
ADVERTISEMENT - CONTINUE READING BELOW
Looking back, Mr. M likes to say that he has witnessed "two beginnings" and "two closures" for ABS-CBN.
"I was thinking, I'm probably the only guy who saw the beginnings of ABS-CBN—two beginnings and two closures. I saw ABS-CBN when they initiated their organization. And then martial law, I saw that happen. And then after many years, after the revolution, Freddie wanted me to help him restart ABS-CBN. I was there when our brilliant Congress tried to close them down."
Even as ABS-CBN faces uncertainties today with its lack of a franchise, the network will make it again, Mr. M believes.
"Of course, ABS-CBN has moved on. They're trying to do whatever they're after now to survive and make more money. I think they would. They'll be back. They have very good people there."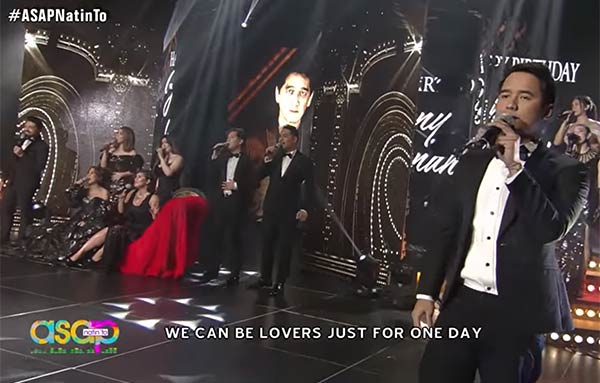 ADVERTISEMENT - CONTINUE READING BELOW
Overall, he sums up his experience as a Kapamilya with this: "ABS-CBN has been good to me."
After his departure from the Kapamilya network, he did Sunday Noontime Live, a blocktimer musical variety show that aired on TV5 from October 2020 to January 2021. It was, by any show's standards, short lived.
Mr. M says he agreed to do the show to help create jobs for former ASAP employees retrenched after Congress junked ABS-CBN's franchise-renewal application in July 2020.
"I never really intended to do it. Then I thought of all these people who were put out of work. Maybe I can help by doing the show and putting those guys, very talented guys, at work. Maybe we can do a show for a while. I never really thought it would last forever. It was something for the immediate future."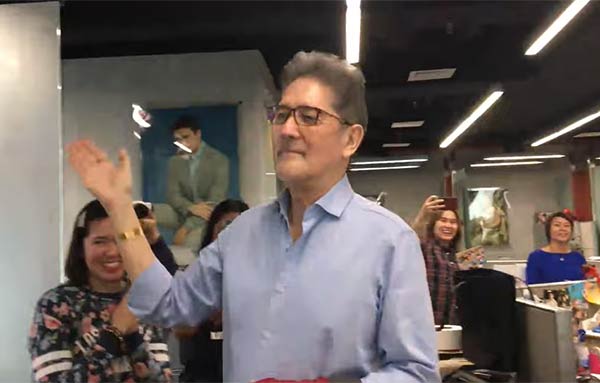 ADVERTISEMENT - CONTINUE READING BELOW
Now that he's free from work, Mr. M is looking forward to enjoying real personal time.
"After ABS-CBN, I just wanted to stay home and clean the place. That's what I've been doing for the past nine months. I'm here in my bunker—ako nagwawalis, ako naglalaba. You don't believe me, but it's true."
Mr. M. says he's also found time to read a lot about art history and art criticism, and pick up on what's new in the art scene.
"It's all I wanted to do. Maybe think about what I should do with myself at this juncture of my life. Maybe go back to painting or something. Maybe just to smell the flowers."
People want to know if he will do talent-management work again. Mr. M does not say yes or no, but he goes back to saying that, right now, he's on "hiatus."
When will he decide to work again?
Says Johnny Manahan, again deadpan, "That's when I look at my bank book. Now, I'm still okay. Let's see, hahaha. But it might be soon—in a couple of months, we'll see what happens."
Additional reporting by Rachelle Siazon.
From: PEP.ph
More Videos You Can Watch