Michael Pacquiao Reveals He Went Through Depression After Being Bullied
"I was bullied because of my appearance," he said. "They would make fun of my face."
IMAGE YOUTUBE
If you or someone you know is struggling or just needs to talk, please call the National Center for Mental Health Crisis Hotline at 1553.
---
Michael Pacquiao has revealed what he's gone through with bullying and depression. Even though he's the son of world boxing champion Manny Pacquiao, the 21-year-old has experienced being made fun of and suffering mentally because of it.
Pacquiao, the second of Manny and Jinkee Pacquiao's five children, insists that being wealthy doesn't mean he doesn't have any problems and that everything is always fine and dandy. The aspiring musician (yes, he writes his own songs) can't even drop a single without getting the opinion of the whole internet.
"People think, 'Pacquiao lang maraming pera,' pero hindi naman ganon," he says. "Like, sa music ko, I actually did it all by myself. And people thought na ginamit ko si Daddy, I asked help kasi maraming connection din, tsaka pera. In truth, it's not real. Expectation lang ng mga tao is different from reality," he said in an interview with Julius Babao on May 11.
During the interview, Pacquiao spoke about depression. This wasn't the first time, however, that he opened up about being a victim of bullying and getting affected mentally. Back in December, he also detailed his experiences to Ned Adriano.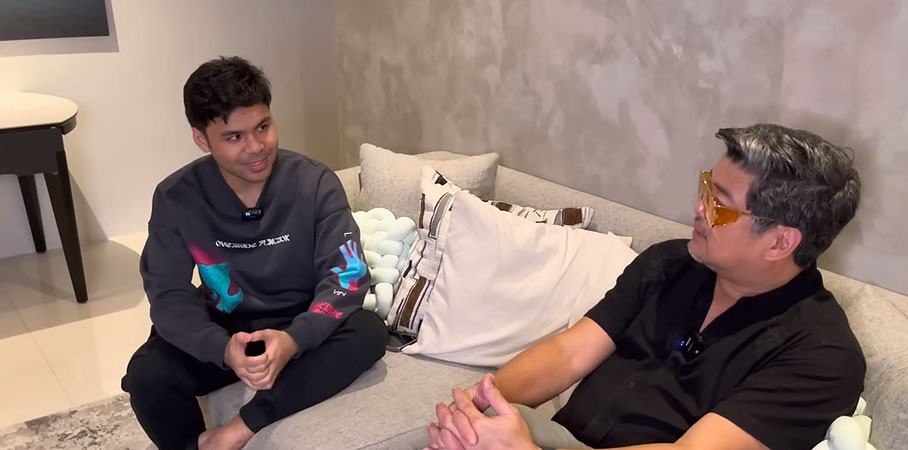 ADVERTISEMENT - CONTINUE READING BELOW
The bullying happened when Pacquiao entered high school in General Santos City, the hometown of his parents. "I couldn't fit in, kasi Pacquiao, so they thought Inglisero lang," he said. "So people thought na ano, na ako maarte, and then wala akong masyadong ano dun, eh, friends." It was a very different environment from the international school in Laguna that he previously went to for lower school.
More: Manny Pacquiao Has Pledged Aid for a Sarangani Boxer That Won a Match But Fell Into Coma
"I was bullied because of my appearance. I'm not guwapo," he said about his experiences in General Santos City. "No one really wanted to talk to me. Because of my name also. They were afraid. Most of the time in school, I would hear… make fun of me, saka they would make fun of my face, my name, tsaka backstab me. Talk behind your back."
What hurt most is that the people who did this to him were people he thought were his friends. "They were pretending to be [my] friends because yung name ko. People were nice to me because they just wanted something from me. Libre ko sila, like that. In reality, they don't really genuinely like me for who I am," he said.
He eventually did meet two people he could really consider his true friends. "I was thankful that I had two actual friends there. They were genuinely there for me. Blessed ako dun. I could talk to them, they would ask me, 'Are you okay?'"
Pacquiao's advice to those experiencing bullying? Don't listen to what they say. "If you listen, dibdibin mo siya, dwell, you would start to believe them. They would be dictating who you are and you would lose yourself. You shouldn't listen to them. Have someone to talk to like relatives, friends… Cancel out the noise. Believe you are not what they say you are. Who are they to judge you," he said.
The bullying got so bad that Pacquiao went through depression. He admits he even tried to hurt himself at one point. At first, he didn't tell his parents about what he was going through. "I would just smile, but deep inside it's like empty," he said. "I was dwelling in it. I was thinking about it too much. Akala ko super big problem na yung depression. I didn't know where I was going with my life."
It almost came to a point that he thought about self-harming, but he didn't push through with it. "Naisip ko what would my parents think. Tsaka what would they think of me doing this," he said. He then told his parents about what was going on. "They comforted me. My dad talked to me. We prayed. I felt nice, I felt better," Pacquiao said.
He turned his attention to fitness, boxing, and making music. For people going through depression, he says: "You're not alone. Yun ang important part. You can talk to someone about what you feel and don't let feelings determine your choice of action. It's just a feeling kasi mawala rin naman ang feeling."
ADVERTISEMENT - CONTINUE READING BELOW
Having a support system helped him, and he says you shouldn't be afraid to ask for help. "Yung mali ko... nag-focus ako don [sa] sadness," he said.
Right now, Pacquiao is in a better place. He's found his purpose: "To help encourage, influence, other people." He's also found direction in his life because, as he says, "Lord is the center."
During the interview, Pacquiao also spoke about being the son of a billionaire. According to him, a lot of people assume that everything is perfect if "kasing yaman ko si Pacquiao." To that, he says: "Funny when people say that. They don't know talaga… Just because na mayaman kami, wala nang problems 'cause money doesn't solve all problems. I still have many problems personally. I'm glad I have people beside me to help me go through it."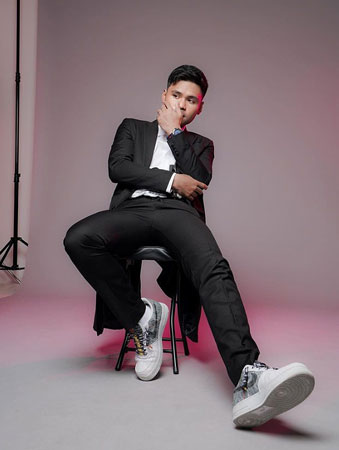 He adds, "It's not fulfilling based on my experience now. There was a time I would ask my mom or I would just buy what you want. I thought it would make me happy, make me satisfied, make me fulfilled. But it's not the case. It's not permanent."
What makes him happy now are the simple things. "In my experience, the most satisfying, the most enjoyable things that I've done were the most satisfying, like hang out with friends. Yung mga simple lang... I like food outside," he said.
From: PEP.ph
More Videos You Can Watch