Arts & Entertainment
The 8 Most Controversial Binibining Pilipinas Winners
Sometimes, a beauty queen's life is tougher than it actually looks.
Miss Universe 2015 Pia Wurtzbach had said it, the life of a beauty queen is not always as colorful and glittering as the beautiful gowns that she wears. Indeed, a crown does not make a title-holder immune from life's foibles and challenges. And, as the Binibining Pilipinas 2017 is about to unroll, we remember the past beauty queens who have been embroiled in one kind of controversy or another. Here the most controversial Binibining Pilipinas winners of all time.
Maita Gomez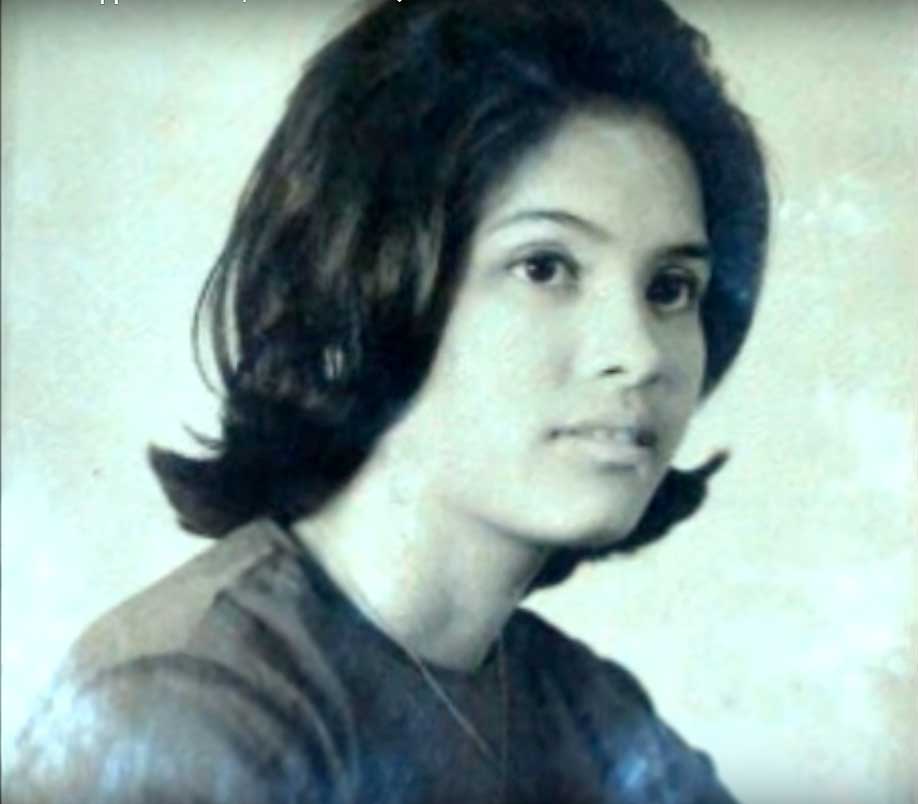 Margarita "Maita" Gomez won Miss Philippines (now Binibining Pilipinas) in 1967, competed and lost the same year in Miss World in London, United Kingdom. She came from an old rich family, which owned Hacienda Esperanza in Pangasinan, one of the biggest haciendas in the country at that time.
Before she joined the Miss Philippines pageant, Gomez was convinced by renowned fashion designer Pitoy Moreno to join his stable of high society models. After a brief stint in modeling and beauty pageant, she married Carlos Perez Rubio in 1968. She was 20 years old at that time.
ADVERTISEMENT - CONTINUE READING BELOW
Her life took a 180-degree turn when she returned to school and enrolled at the University of the Philippines in Diliman. There, she came face to face with people whose background was a far cry from her own. She empathized with the poor and those who suffered under the martial law regime of Ferdinand Marcos.
Gomez turned her back on her husband and her wealthy family, and became an activist. She went underground, was arrested and imprisoned, escaped, and devoted a decade of her life to the nationalist movement.
After martial law, she was a prominent figure in the women's movement and other social development advocacies while raising her children in two marriages. She continued her studies, taught, and wrote columns. She died in her sleep in July 2012 at the age of 64.
Also Read: What Does Miss Universe Actually Win?
Nelia Sancho

CONTINUE READING BELOW
Recommended Videos
Nelia Sancho joined the Miss Philippines pageant in 1969 and placed 1st runner-up to Gloria Diaz, who became the first Filipina to be crowned Miss Universe. As a young woman hailing from a prominent family in Western Visayas, Sancho was recruited by Pitoy Moreno to become a fashion model.
In 1971, the Philippine Tourism Authority appointed her to represent the country in the Queen of the Pacific pageant. She won. Her life changed, however, when she saw two professors shot dead without mitigation by military men during martial law.
Sancho had found her purpose, not in the beauty pageants and modeling but in becoming a political activist. She has devoted her life to fighting abuses against human rights and become the voice in the cause of the Filipino comfort women in World War II. She has also authored a number of books and written research papers, and continues to promote her socio-civic causes.
Also Read: The Best Binibining Pilipinas 2021 Memes of the Moment
Maria Isabel Lopez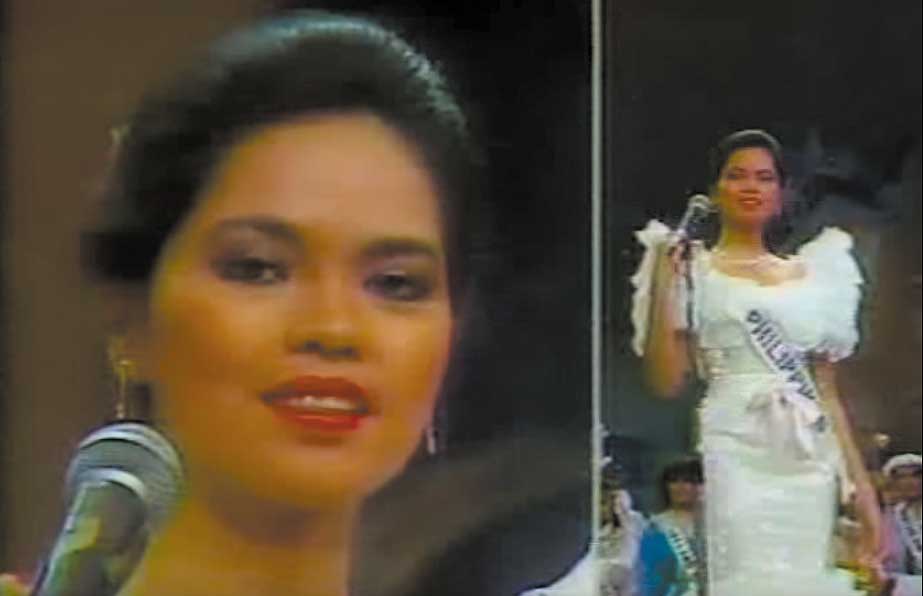 ADVERTISEMENT - CONTINUE READING BELOW
Maria Isabel Lopez was already known as a sexy model when she won as Binibining Pilipinas-Universe in 1982. Her victory, however, became controversial when the Binibining Pilipinas Charities Inc., the local franchise of Miss Universe, tried to strip her of her sash and crown.
Lopez did not give up her crown and went on to compete in the 1982 Miss Universe pageant in Peru. She even got to crown her successor Cita Capuyon in 1983. She said in a past interview "Palaban na ako that time. Hindi ako nag-resign at nagpa-presscon kami... in-expose namin ang inside jobs. After nung press conference, it was all over the papers, all the broadsheets, naka-headline!"
She moved on to showbiz and made controversial movies. The industry hailed her as a sex symbol, a feisty one at that. She continues to thrive as an actress with acting awards to show for it. The veteran actress has a degree in Fine Arts from the University of Sto. Tomas.
Anjanette Abayari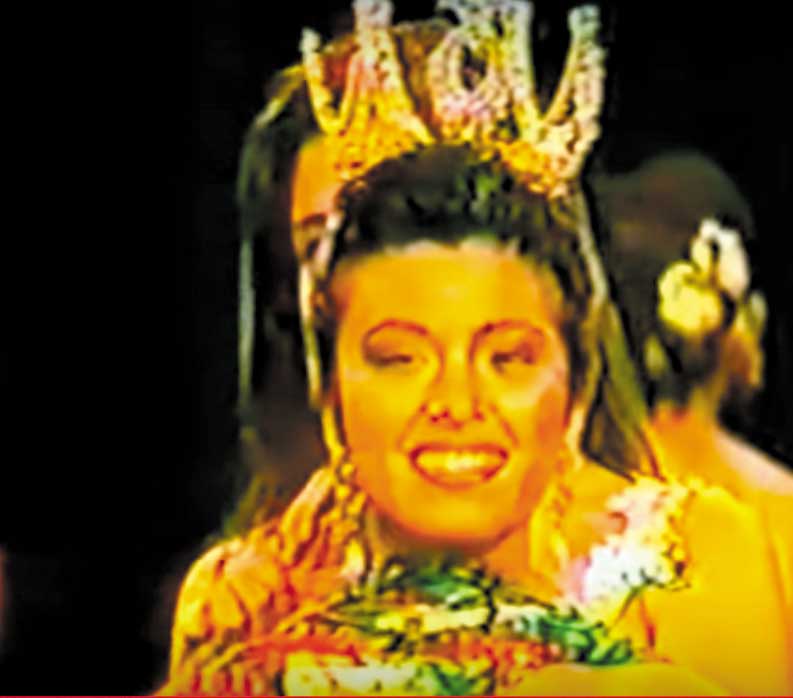 ADVERTISEMENT - CONTINUE READING BELOW
Anjanette Abayari was a favorite during the Binibining Pilipinas pageant in 1991 because of her oozing sex appeal and intelligence. She clinched the top crown, which automatically gave her the ticket to the Miss Universe pageant as the Philippine representative that year.
She did not make it to the pageant held in Las Vegas, Nevada, however, as she had to resign and give up her crown over the issue of her residency. Instead, Abayari joined showbiz and made a number of movies opposite big actors. Her biggest movie role was the much-coveted Darna in 1994, which remains the last film adaptation of the superhero character to date.
In 1999, Abayari made news when she was arrested at an airport in Guam for possession of illegal drugs. She was placed on the blacklist of the immigration bureau and banned from re-entering the Philippines. This was lifted in 2003. Her last visit to the country was in 2015 for a reunion with her family in Iloilo.
Janelle Bautista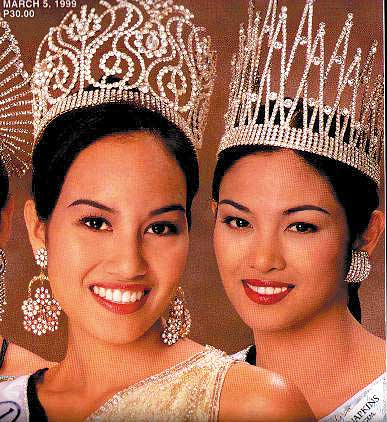 ADVERTISEMENT - CONTINUE READING BELOW
Janelle Bautista impressed the judges and audience with her eloquence and intelligence in the question-and-answer portions of Binibining Pilipinas in 1999. She took home the Bb. Pilipinas-Universe crown only to relinquish it when the issue of her citizenship surfaced and disqualified her from keeping the title. Her crown went to her batchmate, Bb. Pilipinas-World Miriam Quiambao, who competed in the Miss Universe 1999 in Trinidad & Tobago and was the first runner-up.
Dindi Gallardo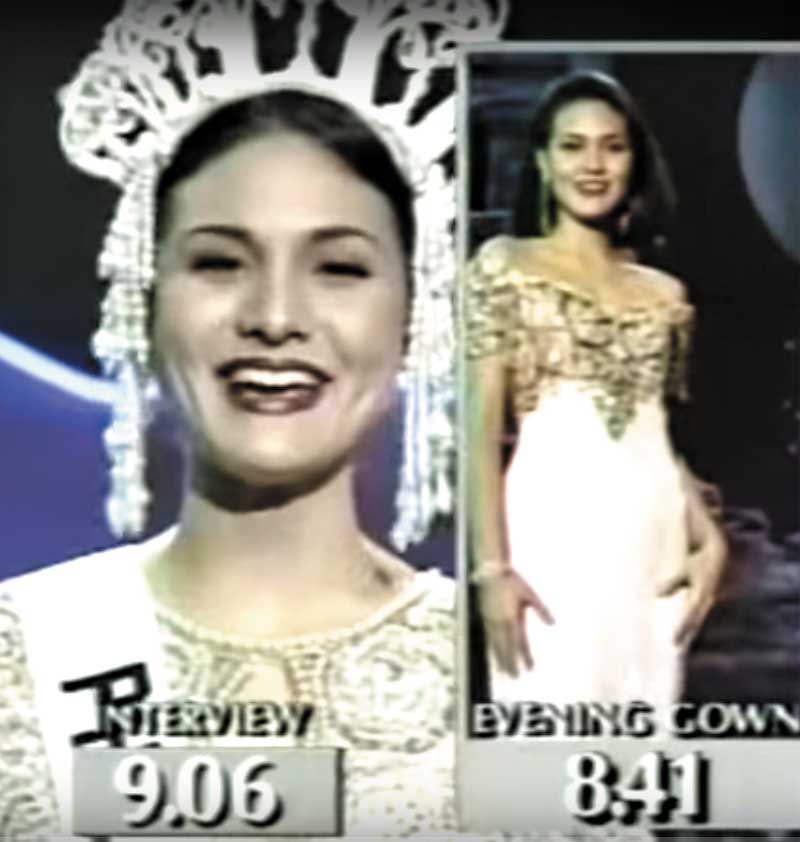 Dindi Gallardo won as Bb. Pilipinas-Universe in 1993 alongside Ruffa Gutierrez, who was crowned Bb. Pilipinas-World. After her stint in Binibining Pilipinas, Gallardo entered showbiz and starred in many movies as a leading lady. When more of her movie offers required daring roles, Gallardo chose to leave showbiz.
She flew to the U.S. to be with her family. In 2012, Gallardo made global headlines when she filed a lawsuit against actress Kimberly Cox, the girlfriend of the famous comic-book writer and director Frank Miller. Miller was the creator/film producer of Ronin, Daredevil, The Dark Knight Returns, Sin City, 300, among many other big Hollywood movies.
ADVERTISEMENT - CONTINUE READING BELOW
Gallardo worked for Miller as executive coordinator. She sued Cox for instigating a "hostile working environment" and won the case. The Manhattan court ruled in her favor and reportedly awarded her a huge amount. Today, Gallardo, 46, is back in the country and trying her hand at filmmaking.
Janina San Miguel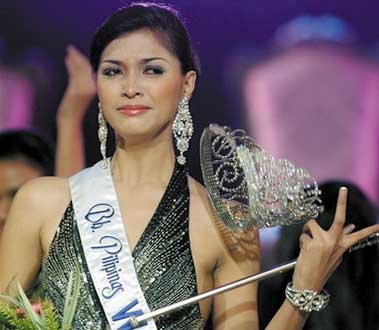 Reactions were mixed when Janina San Miguel bagged the Bb. Pilipinas-World title in 2008. Serious pageant enthusiasts were hugely disappointed, pointing out her mangled English during the Q&A portion of the pageant. On the other hand, there were those who took the matter less seriously and found San Miguel's performance amusing. They watched her Q&A video on YouTube over and over again for a good measure of laughs.
Months later, San Miguel released an official statement via BPCI that she was quitting as the Philippine representative to the Miss World pageant that year in Johannesburg, South Africa. The statement cited as reason the untimely death of San Miguel's grandfather and other personal reasons that caused the beauty queen "undue stress." She was replaced by 1st runner-up Danielle Castaño. While,San Miguel's Q&A video clip has so far garnered more than one million views as of today.
ADVERTISEMENT - CONTINUE READING BELOW
Venus Raj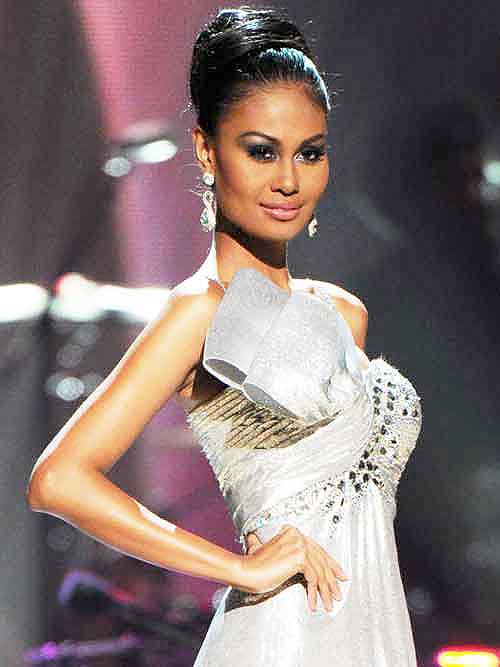 The Philippines' winning streak in international beauty pageants started during the reign of Venus Raj, the crowned Bb. Pilipinas-Universe in 2010. In the following years, the Filipina candidates in major beauty pageants abroad landed in Top 5, with the exception of Mary Jean Lastimosa who only made it to Top 10. Raj, on the other hand, was on the verge of losing her crown owing to "inconsistencies" in her birth records.
Raj, who is a Filipino-Indian, stood her ground. She claimed transparency and maintained the Binibining Pilipinas organization had always known about the incorrect entries in her birth certificate. Media picked up her story, which attracted the attention of then Commission on Human Rights chief Leila De Lima who then declared Raj's case needed serious scrutiny. BPCI backtracked and agreed to reinstate Raj for "humanitarian reasons" after requiring her to get a valid Philippine passport.
ADVERTISEMENT - CONTINUE READING BELOW
Apart from starting a winning trend, Raj's reign also created a friendlier environment in BPCI for candidates with citizenship issues.
From: PEP.ph
More Videos You Can Watch