Arts & Entertainment
The 15 Most Controversial Filipino Celebrity Exits in TV History
If TV shows come and go, so do its stars.
ILLUSTRATOR WARREN ESPEJO
Nothing is permanent in the world of television. If TV shows come and go, so do its stars. Certain situations—at times, controversial; sometimes, unwelcome—cause the sudden departure of celebrities from a TV show. Some celebs decide it's time for a career change and make the transfer to another network, or they want to make other projects their priority in life, or they feel a need to leave showbiz altogether.
There are also instances when the star's departure is rooted in uneasy reasons: a rift with a co-star, a misunderstanding with the production staff, a disagreement with the network, or even management's move to take the star out. Here, a list of stars whose exits from their TV shows caused controversy in their time. (This list only includes a star's exit from sitcoms, talk shows, and variety programs.)
John Lloyd Cruz, Home Sweetie Home
ADVERTISEMENT - CONTINUE READING BELOW
John Lloyd Cruz and Toni Gonzaga played husband and wife in Home Sweetie Home, which aired in 2014. It was the stars' reunion project after the box-office success of their 2010 movie, My Amnesia Girl, and with them in the sitcom were Miles Ocampo, Clarence Delgado, Jason Gainza, and Sandy Andolong.
In October 2016, Ellen Adarna joined the show as the mistress of John Lloyd's character. In September 2017, videos of John Lloyd and Ellen from a vacation in Bantayan Island went viral on social media. The videos spawned rumors, later proven true, of a romance between the matinee idol and the starlet.
By the next month, October 2017, ABS-CBN announced that John Lloyd was taking an indefinite leave from showbiz. Following the announcement, John Lloyd and Ellen would no longer be seen in the sitcom. On November 18, 2017, PEP.ph broke the news that Ellen was pregnant and that John Lloyd was the father.
One month after John Lloyd left the show, Piolo Pascual made a month-long guest appearance in Home Sweetie Home. Viewers assumed that Piolo—who had an even bigger blockbuster teamup with Toni in 2014's Starting Over Again—would be replacing John Lloyd as the sitcom's male lead. Piolo's character was written in as Toni's new love interest. Piolo's planned one-month guest appearance was extended, and he eventually became part of the regular cast.
Toni once admitted that she had become uncertain about the future of Home Sweetie Home after John Lloyd left. Indeed, there were rumors that Home Sweetie Home, without John Lloyd, was on the chopping board. Happily, Home Sweetie Home has remained on the air, albeit after undergoing several reformatting. The first reformat happened in 2018 when Piolo became a regular.
CONTINUE READING BELOW
Recommended Videos
Now titled Home Sweetie Home: Walang Kapares, other stars were added to the cast, including Rufa Mae Quinto, Empoy Marquez, Jameson Blake, and Ogie Alcasid. In early 2019, Home Sweetie Home went through a second reformat. Newly titled Home Sweetie Home: Extra Sweet, the five additions to Walang Kapares were no longer in the reformatted show. Toni remained in the show, with original cast members Miles Ocampo and Clarence Delgado.
Introduced as part of the Extra Sweet cast were Alex Gonzaga, Bayani Agbayani, Vhong Navarro, Luis Manzano, and Rio Locsin. In the press launch for the new chapter of Home Sweetie Home, Toni revealed to PEP.ph that she had long prepared herself for the day ABS-CBN would pull the plug. Meanwhile, John Lloyd is slowly making a comeback to showbiz, but there is no buzz about him returning to the sitcom.
During this enforced quarantine, he and perennial onscreen partner Bea Alonzo participated in a project called "unconfined cinema." They pulled off the project through their Instagram engagements: exchanging comments in each other's old posts, and later, via an Instagram live session that trended on social media. John Lloyd is also set to topbill a movie with ex-girlfriend Shaina Magdayao, titled Servando Magdamag, a Palanca-award winning story by Ricky Lee to be directed by Lav Diaz.
Willie Revillame, Magandang Tanghali, Bayan!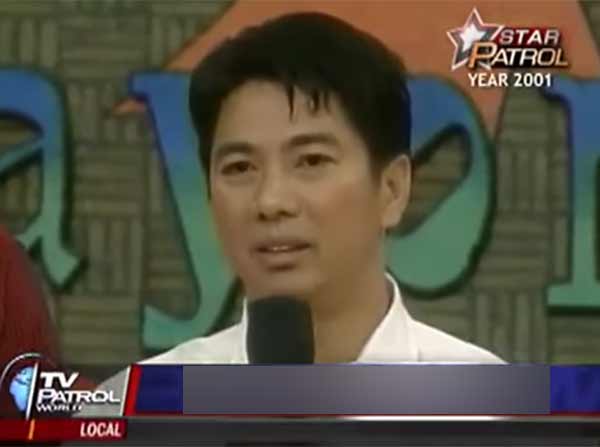 ADVERTISEMENT - CONTINUE READING BELOW
On November 30, 1998, ABS-CBN launched its noontime show, Magandang Tanghali, Bayan! (MTB), headlined by the macho trio of Willie Revillame, John Estrada, and Randy Santiago.
The chemistry among the three hosts caught the attention of the audience, thus giving MTB high ratings and allowing it several times to overtake lunchtime frontrunner Eat Bulaga! as the top-rating noontime show. But the three hosts—with their spontaneous spiels that often bordered on the green and the sexist—also caught the attention of the MTRCB (Movie Television Review and Classification Board).
After a series of warnings from the MTRCB, ABS-CBN, in August 1999, imposed an indefinite suspension on Willie, John, and Randy. A week later, ABS-CBN lifted the suspension and allowed the three machos to resume their hosting duties. But in November 2001, Willie was axed from MTB, with management citing "creative differences" between him and the staff as reason. He was replaced by Whattamen boys Rico Yan, Dominic Ochoa, and Marvin Agustin.
In February 2003, Magandang Tanghali, Bayan! went through a reformat and changed its title to Masayang Tanghali, Bayan! Willie staged a comeback in the new MTB, with John and Randy the only remaining hosts from the previous show. In June 2003, Willie and John were again suspended for cracking green jokes in the "Super Jack en Poy" segment of MTB.
ABS-CBN said in a statement, "ABS-CBN has taken the initiative to act on instances within the program Masayang Tanghali, Bayan where some of the hosts have used inappropriate language or conduct, despite constant and repeated warnings for them to be conscious of the sensibilities of the viewers."
ADVERTISEMENT - CONTINUE READING BELOW
John and Willie managed a comeback after a month, but before the year ended, another controversy would hit Willie. In December 2003, MTRCB called the attention of MTB to the show's December 19 episode, where diminutive host Mahal celebrated her birthday. Willie greeted Mahal with, "Sana ma-devirginize ka na." With this, MTB faced a possible 20-day suspension by the MTRCB.
Before 2003 ended, Willie aired a public apology on the show. But on January 1, 2004, maybe to stave off MTRCB's wrath, ABS-CBN terminated Willie's contract as host of MTB. There were also reports, unverified, that Willie tendered his resignation to keep the staff from "being affected by what I did."
Willie's hosting was terminated, but MTB's 20-day suspension did not push through. Instead, the show was placed under a tight 20-day watch by the MTRCB. After Willie's second departure from MTB, the show went through another reformat. Now titled MTB: Ang Saya Saya!, the show headlined Ai-Ai Delas Alas, Arnell Ignacio, and Edu Manzano. The latest reformat no longer included John and Randy.
However, MTB: Ang Saya Saya! suffered from poor ratings, and the show was axed in January 2005. By the next month, February 2005, ABS-CBN had replaced MTB with Wowowee, which would be the stage for Willie's big comeback on noontime TV.
Willie Revillame, Wowowee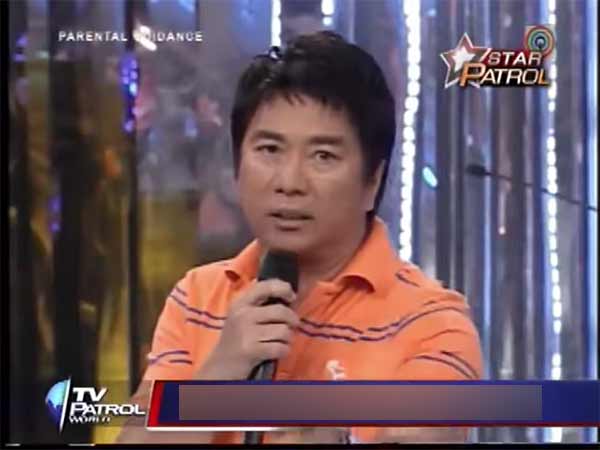 ADVERTISEMENT - CONTINUE READING BELOW
Wowowee would seriously give Eat Bulaga! a run for the money. But, as it was for Willie on MTB, so it was for Willie in Wowowee: controversy followed the host. Five years later, he would figure in a controversy so huge, it would not only end Wowowee, it would end his ties with the Kapamilya network for good.
On May 4, 2010, on live TV, Willie threatened to resign from Wowowee should ABS-CBN not drop Jobert Sucaldito, an entertainment columnist/radio host/The Buzz segment host. Willie accused Jobert of attacking him in Jobert's radio program, which was also in the ABS-CBN complex, and that Jobert just attacked the Wowowee episode where Willie gathered students with a 75-79 final-grade average as contestants.
An uncontrolled Willie, speaking directly to the camera, live: "Nananawagan ako sa management ng ABS-CBN, huwag n'yo namang payagan na tinitira ang show. Ang laki ng kita ng Wowowee para sa ABS. Mamili na kayo. Kapag hindi ninyo 'yan tinanggal, ako ang magre-resign dito sa Wowowee! Tandaan ninyo 'yan!"
The following day, May 5, Willie was a no-show in Wowowee. Days later, May 15, guest hosts began taking Willie's place, starting with Robin Padilla. Also tapped to sub for Willie were Luis Manzano, John Lloyd Cruz, Vhong Navarro, and Cesar Montano. But with Willie absent for nearly three months, Wowowee's ratings suffered, and at one point registered single-digit figures.
At around this time, reports circulated that Willie had sent a letter to ABS-CBN executives asking them to release him from his contract as a talent of the Kapamilya network. On May 24, Willie met with ABS-CBN bosses. The next day, May 25, the network released a statement saying that Willie had apologized for his actions and that ABS-CBN had accepted.
ADVERTISEMENT - CONTINUE READING BELOW
The statement also said that Willie and ABS-CBN agreed that the TV host would take an indefinite break from Wowowee, "but his contract obligations with ABS-CBN hold." This meant that, during the indefinite break, Willie would not be able to work for any competing company. On June 30, PEP.ph reported the information, sourced from an ABS-CBN insider, that the network had made plans to axe Wowowee and to replace it with two separate shows, to be headlined by Kris Aquino and Robin Padilla.
On July 19, Cristy Fermin, a close ally of Willie, informed PEP.ph that Willie would make a comeback on Wowowee by July 31. According to Cristy, Willie and then-ABS-CBN President Charo Santos-Concio had already discussed the comeback. But ABS-CBN denied this, saying the network and Willie had not yet reached an agreement about his return to hosting.
Days later, July 27, ABS-CBN announced that Wowowee would be replaced by the noontime show Pilipinas, Win na Win! and that Kris Aquino and Robin Padilla would be its hosts. Backstopping them would be former Wowowee co-hosts Mariel Rodriguez, Valerie Concepcion, and Pokwang. The show would start airing July 31.
On July 30, 2010, Wowowee aired its final episode, still without Willie. Pilipinas Win na Win! pushed through with its pilot episode the next day, July 31. After this, on August 9, Willie faced the press to announce that he was terminating his contract with ABS-CBN.
In the same press conference, Willie revealed details of his May 24 meeting with ABS-CBN executives. According to Willie, ABS-CBN asked him to return to Wowowee on July 31. He also said they talked about the changes—a new set, several new segments—that would happen once he returned onboard.
ADVERTISEMENT - CONTINUE READING BELOW
Earlier, on July 20, Willie said he met again with then-ABS-CBN senior vice president for TV Production Linggit Tan, who asked if he would come back for a once-a-week show instead of to a daily Wowowee. Willie said he asked what happened to their original plan, and he quoted Linggit saying to him, "Marami pang may ayaw sa 'yong bumalik ka." Because of this, he said, he was announcing the end of his ties with ABS-CBN.
Immediately following Willie's press conference, ABS-CBN released a statement saying the host did not have the right to have his contract "unilaterally invalidated," and that the network would continue to hold Willie to his obligations until September 2011, or up to nearly one year later. Add to this, on August 20, ABS-CBN refuted Willie's claims that they had an agreement about his return to Wowowee by July 31.
Linggit Tan also said in a statement that Willie's suspension would end on August 24, and that it was him that wanted a Wowowee comeback by July 31. The senior vice-president also revealed that Willie wanted to drop co-hosts Mariel Rodriguez and Pokwang once he returned to the show. Willie eventually pushed through with his plans of leaving ABS-CBN, and thereafter inked a contract with TV5, which would be his home station from 2010 to 2013.
In 2013, before Willie's contract with TV5 ended, he told PEP.ph that he wanted to put past issues with ABS-CBN behind him. After a two-year showbiz hiatus, in 2015 Willie returned to television. This time, it would be to his original mother network, GMA-7, where he had started as a "Hawi Boy" in the noontime show Lunch Date.
ADVERTISEMENT - CONTINUE READING BELOW
Willie launched his variety game show, Wowowin—which was clearly another Wowowee—as a Sunday afternoon show. This must've been a test run, and the show would later be moved to an early prime-time slot, Monday to Friday, which remains its present timeslot.
In 2015, the same year Willie launched Wowowin, he was photographed kneeling before then ABS-CBN President Charo Santos-Concio at YES! Magazine's 15th anniversary party. The seasoned Charo told the press that she and Willie have no problems with each other even if they might have had misunderstandings in the past because of Wowowee. Willie clarified that he was not kneeling before Charo; they were just talking, but she was already seated and he was not.
In 2020, Wowowin started airing a Saturday edition at 7 p.m. called Wowowin Primetime. The show also celebrated its fifth anniversary in May.
Kris Aquino and Robin Padilla, Pilipinas Win Na Win!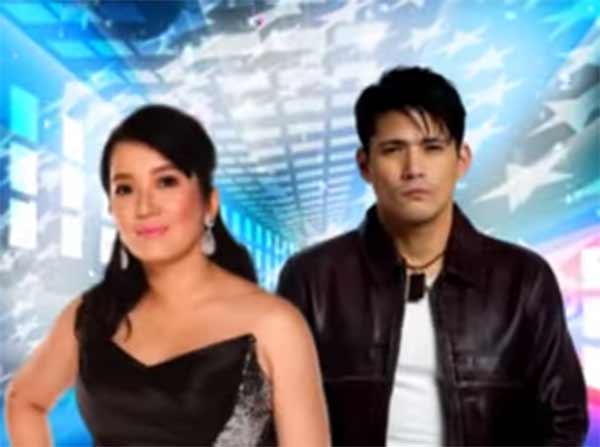 ADVERTISEMENT - CONTINUE READING BELOW
ABS-CBN replaced Willie Revillame's Wowowee on July 31 with the noontime show Pilipinas, Win na Win! It was hosted by Robin Padilla and Kris Aquino, with former Wowowee hosts Mariel Rodriguez, Pokwang, and Valerie Concepcion. But just one week after Pilipinas, Win na Win! aired its pilot episode, Robin had to leave the show for two weeks to observe Ramadan.
However, a showbiz insider told PEP.ph that Robin did not want to return to the show because of two reasons. First, Robin thought that he and co-host Kris would have their separate noontime shows, which is what PEP.ph first reported on June 30: two shows would replace Wowowee. Second, Robin said that he and Kris—the two were once romantically involved—did not share the same hosting style, which made them incompatible as co-hosts.
Robin pushed through with his vacation and never came back to the show. Later, Mariel took a leave from the show and followed Robin to India. Reports then said they had a wedding on August 19, 2010, which, although questionable, they confirmed in September 2010. While Robin and Mariel were on-leave, Kris, Valerie, and Pokwang valiantly kept the show going, hiring guest co-hosts Pooh, Jason Gainza, and the late comedian Chokoleit.
Pilipinas, Win na Win! was on its second month on air when Kris announced on Twitter, on September 28, a Tuesday, that she was leaving the show on October 1. She wrote, "Friday is my last day on Win na Win. It was a good work & learning experience for me, but it's time to go..." The TV host-actress also said that she did not "resign or quit" but that she was "asked to leave to make room for new male hosts."
ADVERTISEMENT - CONTINUE READING BELOW
Later that day, ABS-CBN confirmed that Kris would leave the show and would be replaced by hitmakers Rico J. Puno, Rey Valera, Marco Sison, and Nonoy Zuniga. In an interview, Kris said that she wholeheartedly accepted ABS-CBN's decision to remove her from the show.
She explained, "Kasi hindi naman puwede na mabait lang ako sa ABS when things are doing great. I mean, I had a hit teleserye. Pilipinas Got Talent was such a phenomenal success. So, if in their eyes, kulang ang naibigay ko sa Win na Win, wala akong magagawa except to improve myself."
Still, Kris pointed out that it takes time to stabilize a noontime show and make it part of the public's viewing habit. She cited the history of the APO Hiking Society and Willie Revillame, whose noontime shows in ABS-CBN enjoyed many years on air. APO Hiking Society's Sa Linggo nAPO Sila started as a Sunday noontime show in 1989, before it became a daily noontime show in 1995, running until 1999. The show was replaced by two long-running noontime shows with Willie as headliner: Magandang Tanghali Bayan (1999-2005) and Wowowee (2005-2010).
It seemed to her that management expected her to stabilize Pilipinas, Win na Win! quickly. Kris told the press, "I think best kasi that, when you make a commitment, a commitment shouldn't be one week. And I also expressed this to management. Na ang APO [Hiking Society] binigyan niyo ng ten years ba? Si Willie binigyan niyo ng... pero siguro it took more than a year bago [nag-recover]... Yung sa akin, you expected a miracle?"
ADVERTISEMENT - CONTINUE READING BELOW
Eventually, on December 31, 2010, ABS-CBN pulled the plug on Pilipinas, Win na Win!
Cristine Reyes, Banana Split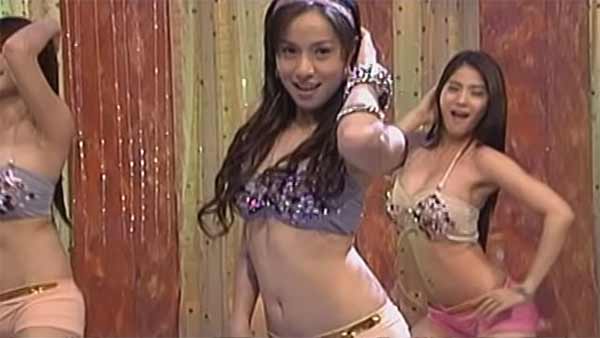 In an interview published in PEP.ph on June 4, 2009, Cristine Reyes revealed that she had stopped taping for the ABS-CBN comedy gag show, Banana Split, in May 2009. Cristine was part of Banana Split when it started airing October 2008.
The reason why Cristine stopped reporting to the show, she said, was: "May mga bagay-bagay kasi akong hindi nagustuhan, e. Ayoko nang i-elaborate, dahil baka sumikat pa kung tukuyin ko kung ano iyon." At the time of her interview, Cristine also planned to leave ABS-CBN and return to GMA-7, the network that gave birth to her career via the reality-based artista search, StarStruck.
Since then, reports floated about Cristine having a rift with her co-stars in the show, particularly RR Enriquez, Pokwang, and Angelica Panganiban. The three were allegedly ganging up on Cristine.
ADVERTISEMENT - CONTINUE READING BELOW
On June 7, PEP.ph spoke to Angelica and asked if she was the reason Cristine skipped Banana Split tapings. Angelica denied that there was an issue between her and Cristine and said they were close friends.
On the same day, PEP.ph published Cristine's comment that she and Angelica were fine. But Cristine mentioned that there was a time she distanced herself from her co-stars because they were talking about video scandals, and that Cristine's close friend, Katrina Halili, was involved in the issue.
Cristine explained: "Nagbibiruan sila tungkol sa mga videos, scandals-scandals, medyo dumistansiya ako. Ayoko munang makisalo doon dahil involved ang kaibigan kong si Katrina [Halili]. Ayokong isipin niya na pinagtatawanan ko siya, ayokong sumama ang loob sa akin ng kaibigan ko. So, hindi ako nakisali sa ganun kasi di rin maganda na pinagtatawanan mo iyong mga bagay na ganun ka-sensitive."
On June 16, tabloid Police File Tonite reported that Cristine's departure from Banana Split was in fact rooted in her rift with RR, Pokwang, and Angelica. The article reported that the three girls were irked by Cristine's "attitude problem," and that Cristine actually cursed RR in a text message.
On June 24, PEP.ph published information from a source who spoke for Cristine on the issue of a rift with her three co-stars. First, the cursing was supposed to be Cristine's response to RR'S text message that supposedly read: "Ayus-ayusin mo, magpakabait ka lagi, kasi bago ka lang dito... lagi mong tandaan, bago ka lang." Second, Cristine was said to start receiving the cold-shoulder treatment from RR and Pokwang after Cristine celebrated her birthday on the show.
ADVERTISEMENT - CONTINUE READING BELOW
The source, who was clearly on Cristine's side, said that RR and Pokwang were not happy with Cristine getting the lead spots in their skits after moving to ABS-CBN less than a year ago. The source also said that Cristine finally left the show when everybody started giving her the cold shoulder, including her friend Angelica.
When PEP.ph asked RR for her side, she first declined to comment. But in a later interview, RR denied that she provoked Cristine, and as proof showed their exchange of text messages, which was also published in PEP.ph. Amid these issues, Cristine's negotiations with GMA-7 continued. She was also reported to portray the kontrabida role in Rosalinda, starring Carla Abellana.
On July 30, a month after Cristine's Banana Split issue and impending network transfer, Cristine renewed her contract with ABS-CBN. In August 2009, ABS-CBN News reported that Cristine and Angelica had fixed their issues and ended their rift.
Years later, Cristine would work with RR and Pokwang in two different projects: RR played Cristine's best friend in the 2011 series Reputasyon; Cristine and Pokwang became teammates in the 2017 reality competition I Can Do That! Banana Split remains on air as Banana Sundae, with Angelica and Pokwang still part of the cast.
In an episode of Gandang Gabi Vice in 2015, Angelica joked about her past rift with Cristine, which led to the latter's controversial exit from Banana Split. Angelica said, tongue in cheek, "Ako iyong nanira! Sabi ko, 'Kasi, ganito 'yan... Ano nga, noong isang beses... Ganyan talaga 'yan, hayaan mo.' Kumbaga, kinaibigan ko ang lahat ng bagong cast. Kaya ang ending, umalis si AA [Cristine's nickname]. "Walang kaalam-alam si Cristine na ganun ang ginawa ko sa kanya. Ngayon, alam na niya!"
ADVERTISEMENT - CONTINUE READING BELOW
When Banana Split celebrated its 7th anniversary in 2015, Cristine was one of its former stars who shared an anecdote from the show. In 2019, Cristine also did a guest appearance in Banana Sundae where she took part in a skit with Pokwang, Ritz Azul, Miles Ocampo, and Alyssa Muhlach.
Maureen Wroblewitz, Eat Bulaga!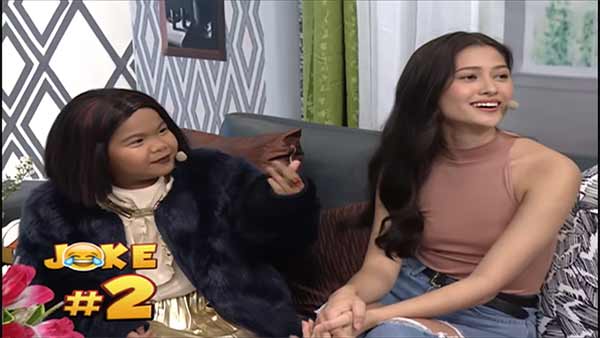 Asia's Next Top Model season 5 winner Maureen Wroblewitz joined the growing group of Eat Bulaga! Dabarkads in September 2018. Dabarkads is the term Eat Bulaga! uses for its hosts and loyal viewers. Maureen was included in the "Boss Madam" segment featuring Ryzza Mae Dizon.
According to Maureen's manager, Rex Belarmino, she signed a one-year contract with Eat Bulaga! But in June 2019, or nine months after she joined Eat Bulaga!, Maureen suddenly disappeared from the show. There was talk that Maureen was removed from the noontime show.
On July 6, through a Youtube Q&A video, Maureen answered a question from a follower asking if she was still part of Eat Bulaga! Maureen answered that she was no longer part of the show because she wanted to focus on her upcoming projects. She followed this with an Instagram post saying that her departure from the show was a mutual decision between her and the management of Eat Bulaga!
ADVERTISEMENT - CONTINUE READING BELOW
At present, Maureen has been in a relationship with The Voice Kids alumnus and singer JK Labajo. Recently, Maureen made the headlines when an Instagram follower asked if she was pregnant. Maureen explained that her tummy only looked bigger because of her flimsy dress.
Julia Clarete, Eat Bulaga!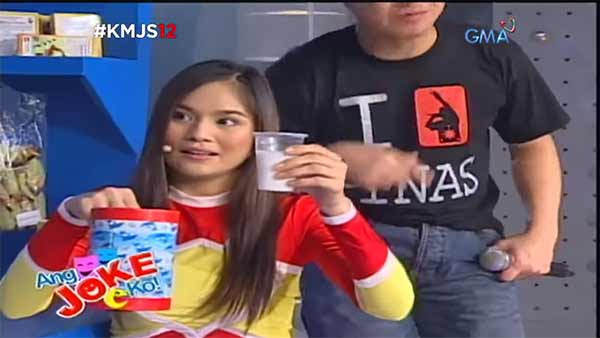 Julia Clarete was an ABS-CBN actress before she joined GMA-7 and Eat Bulaga! in 2005. Ten years later, in late 2015, Julia surprised Eat Bulaga! loyal viewers when she stopped appearing on the show.
Julia's sudden departure sparked the rumor that she was the third party in the separation of actress Ciara Sotto, daughter of Eat Bulaga host/senator Tito Sotto, and her husband Jojo Oconer. There was the added rumor that Julia was pregnant when she left the show.
In a Facebook post in January 2016, Julia announced that she made the decision to make Kuala Lumpur her base, and this was the reason she left Eat Bulaga! The rumor about a feud between Julia and Ciara was also debunked when Ciara tweeted her excitement over Julia's visit to the Philippines in January 2016.
ADVERTISEMENT - CONTINUE READING BELOW
On that visit, Julia was interviewed in 24 Oras about her departure from Eat Bulaga! Julia revealed that she and her Irish boyfriend, Gareth McGeown, decided to stay in Malaysia and start a new life together. She also denied the pregnancy and home-wrecker rumors about her.
In March 2016, Julia visited the Philippines again and did a guest appearance on Eat Bulaga! Julia married Gareth, an executive in the multinational company Coke, in Ireland in July 2017.
Keempee de Leon, Eat Bulaga!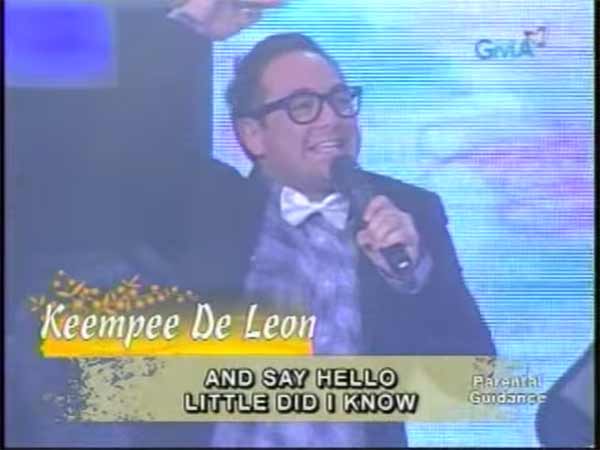 Keempee de Leon joined Eat Bulaga! in 2004 as part of his return to GMA-7, after working in ABS-CBN from 1999 to early 2004. Apart from being an actor and a comedian, Keempee is the son of Joey de Leon, one of the three mainstay hosts of Eat Bulaga! from the show's inception in 1979.
In 2015, after 12 years, Keempee stopped appearing on Eat Bulaga! On June 30, 2016, Keempee answered a netizen on Instagram asking why he was absent from Eat Bulaga! Keempee revealed that he was sacked from the show four months back.
ADVERTISEMENT - CONTINUE READING BELOW
At a January 2017 press conference, Keempee narrated how he was removed from the show, which he said happened after he took a leave from his hosting duties in November 2015. At the time, Keempee was busy with the prime-time series Little Nanay.
A week before Little Nanay wrapped up in March 2016, Keempee went to Eat Bulaga and told the bosses that he could start reporting to the show again. Keempee said the production people told him they would call him once he could start, but that he never received a call.
It took a month before Keempee went up to Malou Choa-Fagar, COO and SVP of TAPE, Inc., to ask about his status in the show. Keempee recalled, "I'm just being honest here… Tita Malou said sa akin, 'As per the boss, hindi na.' Siyempre, nagulat ako doon. Na-shock ako. Parang, 'Ano ba ang nangyayari?'"
Keempee admitted also asking his dad Joey about it. Keempee said, "Wala rin siyang mabigay na sagot sa akin. Parang umiiwas siya na pag-usapan iyon." Even then, Keempee remained a Kapuso and did teleseryes for GMA-7 until mid-2018.
In late 2018, Keempee returned to ABS-CBN, attending the story conference for the series Nang Ngumiti Ang Langit, which aired in March 2019. He also joined ABS-CBN's Christmas Station ID in 2018, together with the cast of Nang Ngumiti Ang Langit.
Ruffa Gutierrez, The Buzz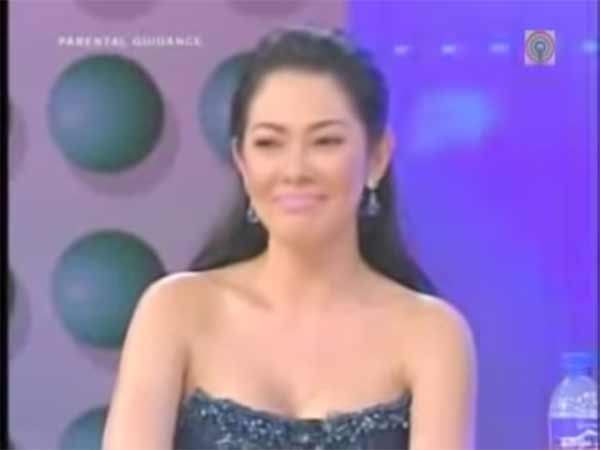 ADVERTISEMENT - CONTINUE READING BELOW
In April 2007, Ruffa Gutierrez was a guest host in The Buzz, when Kris Aquino took a maternity leave after giving birth to Bimby Aquino Yap. Ruffa became a permanent replacement to Kris in June 2007, when Kris decided not to return to The Buzz. Later, in April 2008, Kris went back to The Buzz and joined Ruffa and Boy. Their trio worked. Ratings were good.
In March 2010, Ruffa left The Buzz to accept TV5's offer of a three-year non-exclusive contract. One of the shows included in her new contract was a showbiz talk show that would go head-to-head with The Buzz. On March 7, 2010, at least two weeks before Ruffa's scheduled departure from The Buzz, she and co-host Kris figured in a controversy that happened live on the show.
During the show's "P.O.V." segment, Kris told Ruffa, "Ruffa, aminin mo, ibang level ang saya dito!" Kris was of course referring to Ruffa's impending transfer to TV5. To Kris's comment, Ruffa's responded: "Well, I know, you don't have to rub it in, Kris. Siyempre, I'm sad din, so sana huwag mo namang, you know, dagdagan."
A teary-eyed Ruffa was seen standing up from her seat even before The Buzz could completely proceed to its commercial gap. Kris and Boy remained sitting in their chairs. Right after the incident, Ruffa's mother, Anabelle Rama, was interviewed by The Buzz's GMA-7 rival, Showbiz Central, via phone patch.
Anabelle, expectedly, said a mouthful. She told Showbiz Central host Pia Guanio, "Alam mo, ang reason ko diyan kung bakit pinull out ko diyan si Ruffa sa The Buzz, dahil hindi ko na ma-take na every Sunday ay binabara siya lagi ni Kris, okay? Kaya lagi kami nag-aaway ni Ruffa. Sabi ko, 'Bakit hindi ka lumalaban kay Kris? Sino ba siya?'"
ADVERTISEMENT - CONTINUE READING BELOW
On the night of March 7, Kris sent a text message to PEP.ph, apologizing to Ruffa for what happened on the set of The Buzz. Part of Kris's text message read: "I would like to extend a loving hug to Ruffa. I viewed the tape & although I still feel I gave my comment w/ affection, maybe it made her feel even worse because she's now moving in a new direction. We had what I believed was a good working relationship in the almost 2 years we were together on The Buzz."
Ruffa would later accept Kris's apology, but she would no longer appear live on The Buzz. The following Sunday, March 14, was to be Ruffa's farewell episode on the show. Instead of appearing live in the studio, Ruffa said her goodbyes via a taped interview with Boy Abunda.
A few weeks later, on April 12, Ruffa began hosting the TV5 showbiz talk show Paparazzi. Ruffa has since returned to the Kapamilya network. She is part of the afternoon series, Love Thy Woman, starring Kim Chiu, Xian Lim, Yam Concepcion, and Christopher de Leon.
Rufa Mae Quinto, Showbiz Central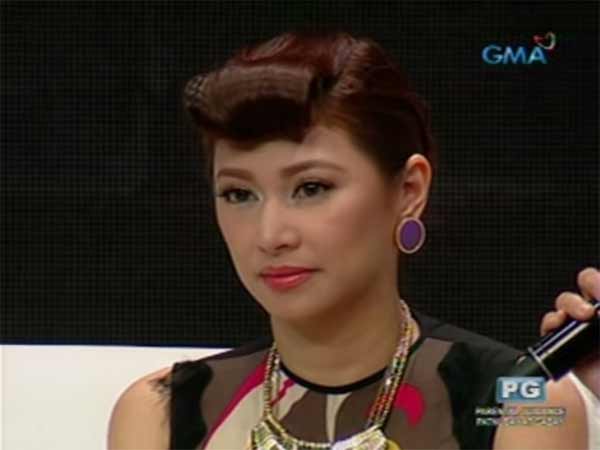 ADVERTISEMENT - CONTINUE READING BELOW
Rufa Mae Quinto surprised her followers on the morning of April 15, 2012, when she posted on Twitter that she would be doing her last appearance on Showbiz Central that afternoon. Her tweet read: "By the way, to all my followers, I wanna say goodbye and thank you sa lahat ng natuwa at nanood sa Showbiz Central. Ako po'y magpapaalam na, huling linggo ko."
Rufa Mae's departure from the show coincided with the expiration of her network contract with GMA-7 on April 30. In her farewell interview with Showbiz Central that afternoon, Rufa Mae was asked about the possibility of transferring to another network. Rufa Mae answered: "I'm not closing naman my doors. Siyempre di ba, I mean bilang artista, gusto mo ring makapagtrabaho ng… I mean iba't ibang klase ng artista, so I'm looking forward to that!"
Less than a month later, on May 4, Rufa Mae made an appearance as a guest host in Willie Revillame's variety-game show, WilTime BigTime, airing on TV5. It did not take long before Rufa Mae would do a project with TV5. She appeared in the series, Enchanted Garden, which ran from July to January 2012. But Rufa Mae remained a cast member of GMA-7's gag show, Bubble Gang.
In 2016, Rufa Mae left Bubble Gang when she became pregnant with her first baby with Trevor Magallanes, whom she married in November 2016. When she returned to showbiz in 2017, Rufa Mae appeared in ABS-CBN, doing episodes for Maalaala Mo Kaya and Ipaglaban Mo. She also became a part of Home Sweetie Home until early 2019.
ADVERTISEMENT - CONTINUE READING BELOW
In February 2020, Rufa Mae appeared again in Bubble Gang as a guest.
Amy Perez, Face to Face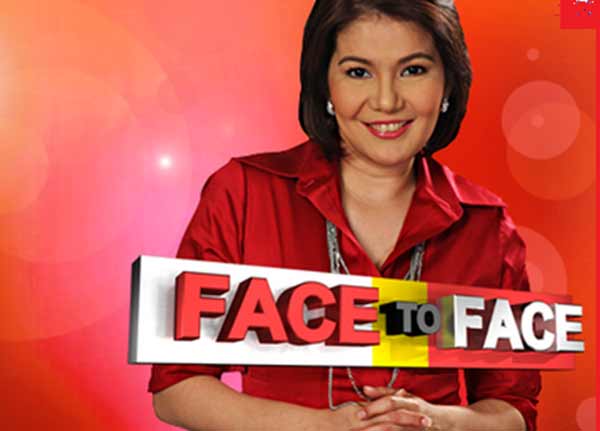 In 2010, Amy Perez hosted TV5's daytime talk show, Face to Face. Face to Face, dubbed TV5's "Talakserye," was set up to solve real issues between two real warring parties, with Amy as mediator. The show became popular because the issues it tackled on air oftentimes led to the warring parties getting physical with each other right before the cameras.
At the time Face to Face was launched, TV5 had just joined ABS-CBN and GMA-7 in the ratings battle. Face to Face's popularity helped the network register good figures in the ratings game, at times beating rival shows ABS-CBN's Showtime and GMA-7's Diz Iz It!
In July 2013, TV5 replaced Face to Face with another show it called Face the People, with Amy still hosting the show but with Gelli de Belen. But even before Face to Face went off the air, Amy resigned from her hosting duties.
ADVERTISEMENT - CONTINUE READING BELOW
At the time she resigned, Amy had just returned to the show after giving birth to her son Isaiah Joaquin via a caesarian operation. But rumors swirled that Amy left the show because she had a misunderstanding with the production staff of Face to Face.
In October 2013, in an exclusive interview with PEP.ph, Amy revealed the whys behind her resignation from Face to Face. Amy explained, "What happened really ay gusto nila mag-taping ng four episodes a day, at sinabi ko lang naman na di ko pa kaya since kakapanganak ko pa lang, at first time ko na-CS [caesarian]. After noon, nagparinig na sa FB [Facebook]. Ano naman ang laban ko dun? Kaya nag-resign na lang ako kasi di ko na kaya ang ganung betrayal."
Amy's resignation from Face to Face also led to her departure from TV5 and her return to ABS-CBN. Currently, Amy is part of two ABS-CBN shows: Umagang Kay Ganda and It's Showtime. Interestingly, It's Showtime used to be the rival show of Face to Face, when the Kapamilya variety show still aired in the morning slot of 10:30.
Super Tekla, Wowowin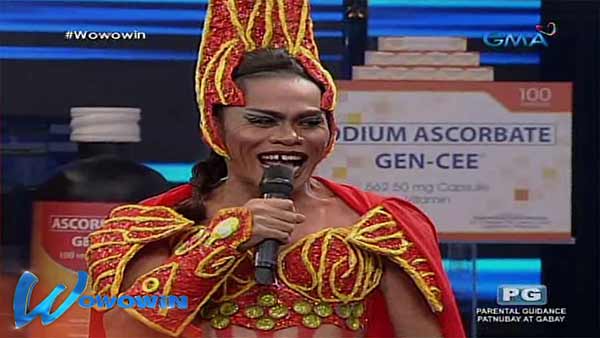 ADVERTISEMENT - CONTINUE READING BELOW
On September 24, 2016, Willie Revillame hired stand-up comedian Super Tekla as a co-host in Wowowin. Super Tekla, Romeo Librada in real life, started as a contestant in Wowowin's "Willie of Fortune" segment, where he caught the attention of Willie and the studio audience.
Nine months after joining Wowowin, in June 2017, Super Tekla stopped being seen on the show. Rumors circulated that Willie dropped Super Tekla because of the latter's gambling and drug addiction.
On July 6, through a Facebook post, Super Tekla confirmed that he was no longer part of Wowowin, but he did not give any reason as to why. He only wrote, "My journey in Wowowin is totally ended!!! WALA AKONG HINANAKIT SA PUSO KO BAGKOS LUBOS AKONG NAGPAPASALAMAT KAY KUYA WIL."
In a separate interview with 24 Oras, Super Tekla denied all gambling and drug-addiction allegations. He said he only played bingo but never thought of that as gambling. Nothing has been heard from Wowowin host Willie Revillame.
After his departure from Wowowin, Super Tekla remained a talent of GMA-7 and its talent-management arm, GMA Artist Center. In 2019, GMA-7 gave him his own late-night talk show with Boobay, another comedian, called The Boobay and Tekla Show, which continues to remain on air. In the same year, he top-billed his launching movie, Kiko En Lala. Super Tekla is also part of GMA-7's noontime show, All-Out Sundays.
Martin Nievera, ASAP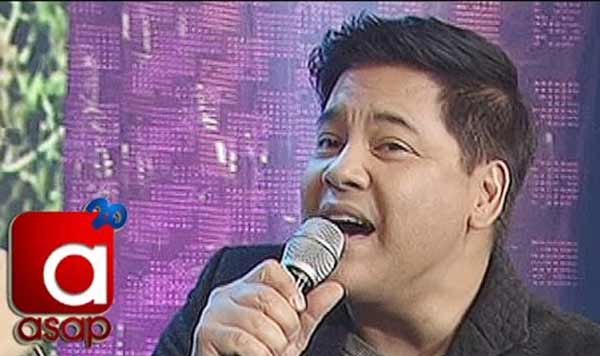 ADVERTISEMENT - CONTINUE READING BELOW
In May 1998, ASAP main host and performer Martin Nievera shocked viewers when he announced his plans to leave the ABS-CBN Sunday variety show. Martin performed the song "Tears I Cried" before tearfully announcing his ASAP farewell.
Back then, Martin and his then-wife and ASAP co-host, Pops Fernandez, were having marital problems. Pops, who had no idea about Martin's announcement, walked out of the stage. The following Sunday, Pops performed the song "I Want To Know What Love Is" in tears.
In 2003, Pops herself left ASAP to join GMA-7, while Martin returned on a semi-regular basis. Martin eventually returned to ASAP full time.
In November 2018, ASAP went through a reformat, using the new title ASAP Natin 'To. The reformat coincided with the inclusion of former GMA-7 contract star Regine Velasquez. Gossip was that Martin—along with co-hosts Gary Valenciano and Zsa Zsa Padilla, who have long been part of ASAP—will no longer be part of the reformatted show.
The three singers were not seen in the first episode of ASAP Natin 'To on November 18, 2018. But Martin would later explain that he never left ASAP and that he was just on a Europe tour with Ahwel Paz for DZMM, which was why he was absent for the reformat's first episode. Martin remains a host of ASAP Natin 'To today.
Jolina Magdangal, Arriba, Arriba!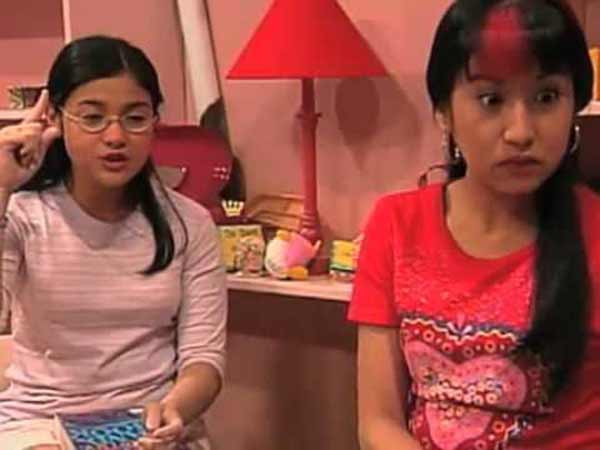 ADVERTISEMENT - CONTINUE READING BELOW
Jolina Magdangal is a homegrown talent of ABS-CBN ever since she began in showbiz in 1992.
Jolina, who started under ABS-CBN Talent Center (now Star Magic), did several TV shows, like Ang TV, Gimik, and Richard Loves Lucy. She also top-billed her own teleserye, Labs Ko Si Babe. She was a regular performer in ASAP, and top-billed movies with Marvin Agustin, like Labs Kita, Okay Ka Lang? and Hey, Babe.
In 2000, Jolina headlined her own sitcom, Arriba Arriba! with Camille Prats, Sandy Andolong, Edgar Mortiz, and Ai-Ai Delas Alas. The sitcom became a ratings winner on Saturday evenings, and made history when it did a live episode—a first for ABS-CBN programs at that time.
Two years later, in 2002, Jolina left Arriba Arriba! and her other show, ASAP, when she made the transfer to GMA-7 after 10 years with ABS-CBN. Because of this, the makers of Arriba Arriba! had to write off her character Winona Arriba, who was the main protagonist in the sitcom.
Jolina's transfer to GMA-7 also became controversial because she was considered as one of ABS-CBN's prime stars. Then, after 12 years with GMA-7, Jolina returned to ABS-CBN in 2014. She remains a Kapamilya today and is one of the hosts of the daytime talk show Magandang Buhay with Melai Cantiveros and Karla Estrada.
Atom Araullo, Umagang Kay Ganda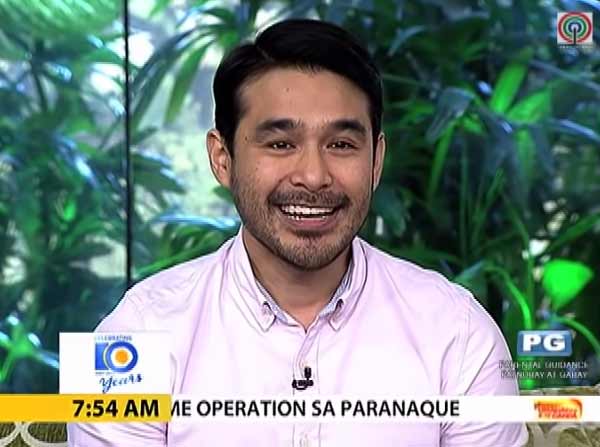 ADVERTISEMENT - CONTINUE READING BELOW
Atom Araullo had his last appearance in the ABS-CBN morning show Umagang Kay Ganda on September 15, 2017. He had been part of the show since 2009. In the show, Atom officially announced that the day was also his last as an ABS-CBN anchor. Many viewers were surprised by his announcement. Atom had been a Kapamilya since 2004 when he became a co-host in Studio 23's Y-Speak.
In 2016, or a year before his departure from the Kapamilya network, Atom first resigned from his "reportorial duties" in ABS-CBN News. Instead, he became a camera talent of ABS-CBN News and Current Affairs, hosting the shows Umagang Kay Ganda and Red Alert. A few hours after Atom's announcement in Umagang Kay Ganda, talk was that he was transferring to rival network GMA-7. This was after a Twitter user said that GMA-7 reporters Mike Enriquez and Arnold Clavio, in their radio program on DZBB, talked about Atom's possible transfer.
Four days later, on September 21, 2017, Atom officially signed a two-year contract with GMA-7. He made his first appearance as a Kapuso in GMA-7's flagship prime-time newscast, 24 Oras. Since then, Atom has done documentaries for the Kapuso network's investigative show i-Witness; the online show Stand For Truth, which now airs on television via GMA News TV; and his own monthly documentary program, The Atom Araullo Specials.
Just recently, The Atom Araullo Specials picked up a silver medal from the New York Festivals 2020. The documentary award went to "Babies4Sale.ph," which investigated the alarming baby transactions prevalent on social media.
ADVERTISEMENT - CONTINUE READING BELOW
Currently, Atom also serves as an anchor for 24 Oras, along with Jessica Soho and Vicky Morales. Atom and Jessica serve as temporary replacements to Mike Enriquez and Mel Tiangco in the time of COVID-19.
This story originally appeared on Pep.ph. Minor edits have been made by the Esquiremag.ph editors.
More Videos You Can Watch