Mr. Beast Recreated Squid Game, And Offered Actual Prize Money Worth $456,000
He copied the set and the games almost down to a T.
Look, we've all come across random people on the internet jokingly wanting to reenact Squid Game in real life, but we didn't think anyone would be crazy enough to actually do it. Apparently, this YouTuber just proved us all wrong.
Western vlogger Mr. Beast just recreated the entire fictional tournament for his YouTube channel, almost down to the T—complete with 456 participants and a real cash prize of $456,000. He even built an almost exact replica of the show's set, including the players' white-tiled holding room.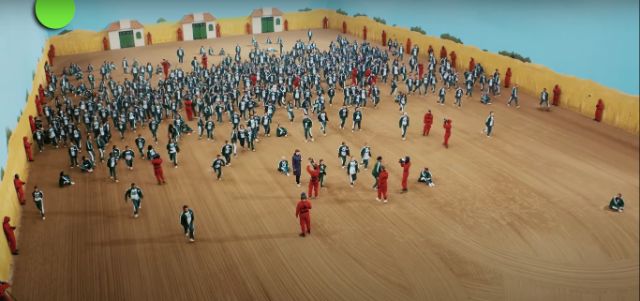 Obviously, it's a lot less deadly than the actual show and should a participant get eliminated, a pack they're wearing inside their T-shirts goes off, in a completely non-deadly way. Ironically, the last game ended in a few rounds of musical chairs, considering they didn't know the actual mechanics behind Korea's squid game.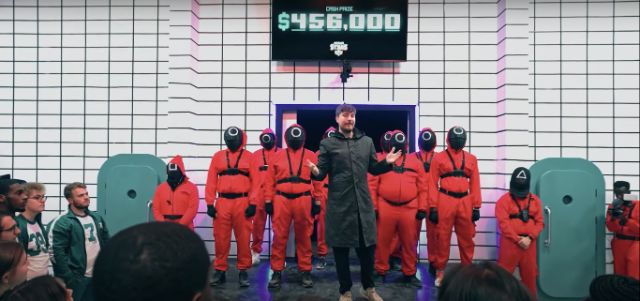 ADVERTISEMENT - CONTINUE READING BELOW
According to Mr. Beast, the entire event took a whopping $3.5 million to make, as sponsored by mobile game Brawl Stars. To no one's surprise, part of the video was spent not-so subtly advertising the game.
Having accumulated over 26 million views in just 12 hours, reactions to the video have been mixed. Where some are impressed by the video's accuracy game and set-wise, at least, other onlookers outside of YouTube are calling out Mr. Beast and Brawl Stars for completely missing the point of the series, and seemingly making light of its message.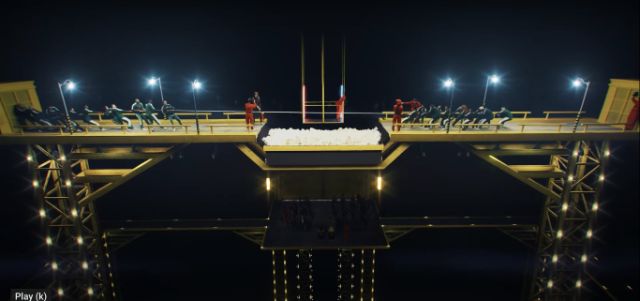 FYI, Squid Game follows a band of cash-strapped characters coerced into playing a deadly tournament by a secret organization taking advantage of their misfortune. The show's creator, Hwang Dong Hyuk, described it as "an allegory or fable about modern capitalist society." It's currently Netflix's most watched original series, after having accumulated a reported 111 million viewers across its first 28 days on the platform.
Its cast also found global fame after the drama's unprecedented success. In particular, breakout star Jung Ho Yeon is now the most followed Korean actress on Instagram, surpassing Song Hye Kyo, thanks to her role in Squid Game as a North Korean defector.
Watch the video below.
From: Preview
More Videos You Can Watch