Arts & Entertainment
The True Story of Nida Blanca's Murder
After almost two decades, the death of the veteran actress and former movie queen still remains one of the most controversial murders.
Nearly two decades have passed since the gruesome death of veteran actress Nida Blanca on November 7, 2001. Her body was discovered in the backseat of her car at the carpark of a building in San Juan City. Blanca, then 65, bore numerous stab wounds on different parts of her body. Her untimely death was a shock to many, and finding the culprit who murdered her has been marred with mysteries.
---
Born on January 6, 1936 as Dorothy Jones, Blanca hailed from Gapan, Nueva Ecija, and was the daughter of a Filipino mother, Inocencia Acueza, and an American soldier named John William Jones II.
Blanca was discovered by Delia Razon, a former movie queen, and appeared in her first film when she was just 14. Delia was the one who convinced the owner of LVN Pictures, Doña Sisang de Leon, to get Blanca to become a movie star. LVN Pictures used to be the biggest film production in the Philippines after World War II.
Since Blanca was half-Caucasian, her skin was so fair that De Leon gave her the screen name Blanca for her surname. Blanca is a Spanish word for white.
Blanca was best known as a leading-lady material and was partnered with popular leading men starting in the 1950s. But, it was her team-up with actor Nestor de Villa that became a huge hit.
She also became a household name because of her role as Marsha in the hit TV series John en Marsha, opposite Comedy King Dolphy, who portrayed John Puruntong, the ideal but funny patriarch in the TV series that lasted for 17 years and spawned movie versions. She made more than 200 movies in her six decades in showbiz.
ADVERTISEMENT - CONTINUE READING BELOW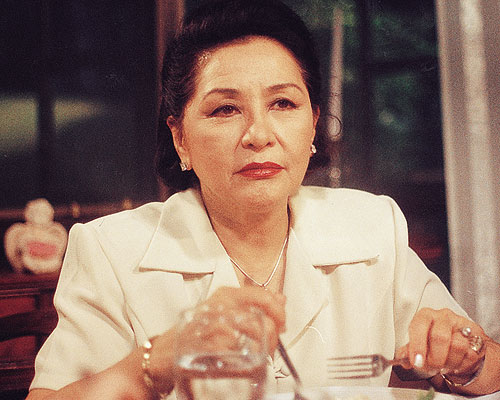 Blanca was first married to Victorino Torres, with whom she had a daughter, Katherine "Kaye" Torres. However, the actress' marriage with Victorino did not last long and the two separated when their daughter was just two years old.
Blanca then went on to marry Rob Lauren Strunk in 1979. Strunk was an American singer and actor.
On November 7, 2001, the Philippines was jolted with the report that the veteran actress was found dead in the backseat of her car on the 6th floor parking lot of Atlanta Centre. Her body bore 13 stab wounds, but the fatal blow was the stab on her neck that pierced the larynx. She also suffered hematoma in her right eye and two broken ribs.
While Blanca's death was undoubtedly controversial, the case that followed was a murder mystery, so much so that it spawned different theories as to who killed her and why.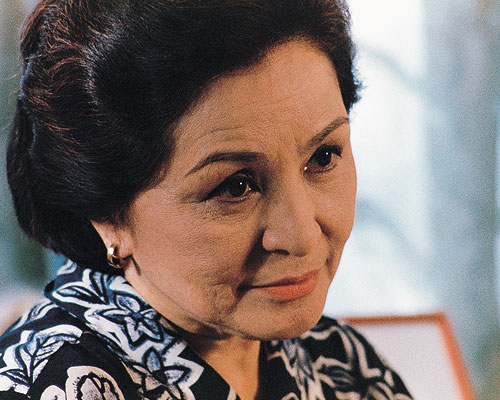 CONTINUE READING BELOW
Recommended Videos
In the first theory, Blanca's husband, Strunk, was at the center. Was he the mastermind or just the fall guy? The theory said that Blanca's husband was so upset with his wife because she wrote him out of her will. Blanca allegedly left all her property to her daughter Kaye.
The theory went to say that when Strunk failed to persuade Blanca to produce the will, the husband hired a professional killer. It was also said that they had a shaky marriage and that Strunk supposedly had an affair. It went on to say that Blanca was also a battered wife.
Among the theories, this was the one that Task Force Marsha (the body created by the Philippine National Police that investigated Blanca's murder) sold to the public, and which the majority of the public believed. But, there were some personalities that did not buy this.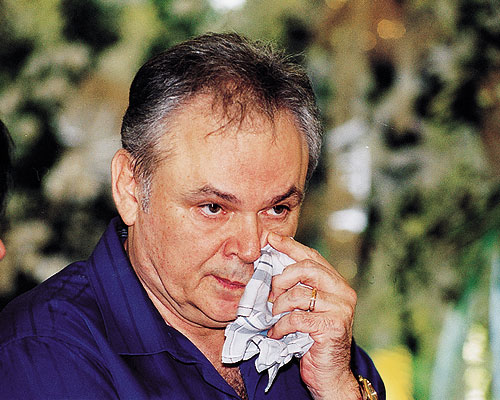 ADVERTISEMENT - CONTINUE READING BELOW
One of them was veteran radio announcer and host, the late Inday Badiday.
In a YES! Magazine report, Badiday said that it did not add up that Strunk, being pointed as a primary suspect, was still living in the house with Blanca's other family members. Furthermore, Inday reasoned out that if Blanca was indeed a battered wife, one of her friends would have known and would have revealed it.
The report also quoted the observation of a veteran ABS-CBN reporter, who was not convinced that Strunk did it. The reporter was quoted as saying: "I admit, after covering the story for how many days, that I am sympathetic. Fall guy siya dito. So analysis ko sa kanya, small mind lang siya, mababaw ang kaligayahan. He's not capable of masterminding something as grand as this."
In the second theory, exactly 13 days after Blanca's death, Task Force Marsha organized a press conference and a man dressed in all black, Philip Medel, appeared at the conference and declared that he was the killer. He said that he was a professional killer hired by a middleman, Mike Martinez, and was paid P50,000 to do the job.
Medel explained that he didn't know his target was the veteran actress and that his conscience could not bear it when he found out that his victim was Blanca.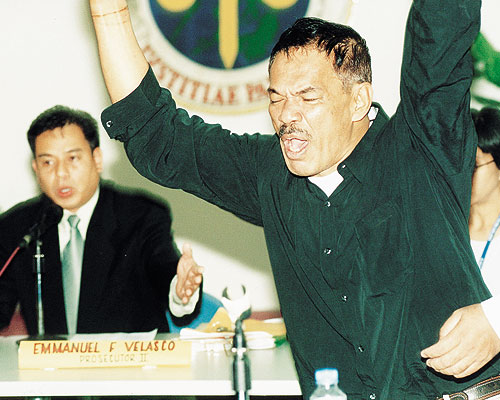 ADVERTISEMENT - CONTINUE READING BELOW
Four days later, however, he took back what he said. He revealed at the Department of Justice that he was forced to take the blame because he was allegedly tortured. He also said in his next interviews that the PNP had rubbed out the middleman, Martinez. But, Martinez's family announced that he was missing, and that he had not been found.
Senator Panfilo Lacson found Medel's credibility questionable. Lacson's gut feel was supported by a TV reporter who covered the entertainment beat. The reporter was quoted by YES! as saying: "Wala akong tiwala kay Medel e. May sinabi kasi siya sa Correspondents na tumatak talaga sa akin. Sabi niya, 'I'm here to mislead.' And, that's precisely what he is doing, sa tingin ko."
In the third theory, things were more complicated.
The theory went on to say that Blanca was involved with a big-time politician, and that the said politician entrusted Blanca with a huge amount of money, while the politician had to deal with a pending case. Blanca allegedly wanted to return the money to the politician but that there had been greedy parties stopping her from doing so, since the politician was out of power.
Another version of this theory said Blanca no longer wanted to return the money, so the politician's people said she had to be taught a lesson. But, some questioned this theory, including Elena dela Paz, Blanca's long-time secretary.
"Walang pera si Blanca lately. Inutang pa nga niya nitong nakaraan ang pension ni Strunk," the secretary said.
ADVERTISEMENT - CONTINUE READING BELOW
The fourth theory allegedly involved an underworld network of hit men and retired generals enforcing "order" at a certain casino. Apparently, a group of people were running the money-lending business in the casino. It went on to say that from a P2 million capital, it grew to P100 million and that the point person in the group was a former movie star who lived in Forbes Park.
According to the theory, the "ex generals" initially got into the casino business to launder their own loot but eventually became enforcers, and at a certain point, even debtors. Allegedly, there was a list of names who owe the Forbes Park movie star money. The movie star supposedly became ill and she left the list with Blanca, who was a long-time friend.
Another version of this theory was that Blanca was not just a friend of the Forbes star but was a partner and had money in the pot, according to the YES! special report.
The theory also said that when the Forbes Park movie star died, Blanca became the only person who knew who were on the list. And that compromised Blanca's situation. However, some frowned upon this theory because it gave Blanca a bad name.
The report went on to say that those who knew Blanca saw her as a lady who lived a simple life, and that she did not go around like she was cradling a huge secret who would always look over her shoulder. They argued that if she was indeed involved in that shady business, she could not have been soft and easy.
ADVERTISEMENT - CONTINUE READING BELOW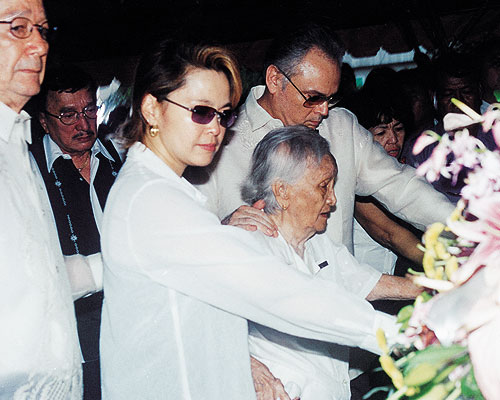 Six years after the death of Blanca Blanca, Rob Strunk reportedly committed suicide when he fell from a hotel balcony 20 feet high. He was 68. The authorities reported it appeared to be suicide and they found evidence in his room that indicated Strunk took his own life. Strunk was staying at the Tracy Inn in California, U.S.A.
In July 2002, Strunk was charged by the National Bureau of Investigation as the mastermind of Blanca's murder, but he managed to leave for the U.S. five months earlier before being charged.
The other suspect, Philip Medel, died of sepsis secondary to pneumonia at the Pasig General Hospital in April 2010.
Now, 18 years after Blanca's murder, the public still has no clue as to who killed her.
From: PEP.ph
More Videos You Can Watch