Arts & Entertainment
Spotify Is Now Worth More Than the Entire U.S. Music Industry
The streaming service is now valued at a cool $8.4 billion
Who buys music anymore these days? It's 2017! Record labels who previously relied on album sales now have to generate profits from touring and merchandise as a response to pirating of music and streaming services which have cornered the market.
Speaking of, music giant Spotify have just been valued at a cool $8.4 billion after a recent deal for an extra $400 million in funding which means they are valued more highly than the entire American music industry.
The Wall Street Journal reports that the funding means: "Spotify is now worth a total of $8.4 billion, which is double the value of their closest competitor Pandora."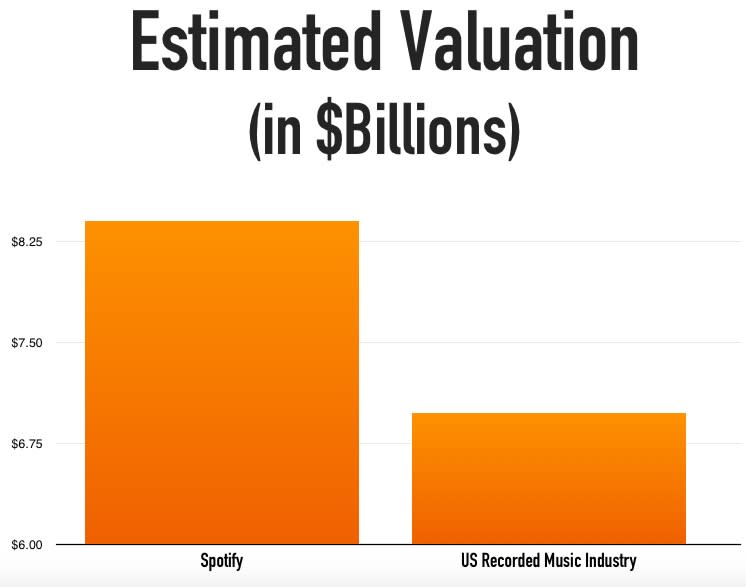 ADVERTISEMENT - CONTINUE READING BELOW
Comparatively, the U.S. music industry was valued in 2014 at $6.972bn by RIAA who also found earlier this year that for the first time, music streaming made more money than the sale of CDs.
Whilst Consequence of Sound point out that "The data is actually comparing two different things, in that one is value (Spotify's 8.4 billion) and the other is revenue (RIAA's $6.97 billion)," the valuation has shown that "the way things are trending, the US music industry's valuation could eventually equal its revenue, with Spotify being more valuable overall."
Time to buy some shares in Spotify?
This story originally appeared on Esquire.co.uk.
* Minor edits have been made by the Esquiremag.ph editors.
More and more dogs are experiencing heat stroke this summer.
Perfect for a sudden road trip.
Because good table manners are a must.
Real life has been a lot easier than life in Westeros
Humans have produced more plastic in the last 10 years than the last century.
Game of Thrones's Treatment of Women Will Tarnish Its Legacy
Some lucky Coachella attendees got free kicks in a pretty novel way.
All you need is tarpaulin.
The limited-edition collection includes sneakers, tees, and hats.
Heads up to those who plan to drive up there this weekend.
Skip the tourist traps and visit these low-key but enjoyable places.