Everything You Need to Know About Art Fair Philippines 2023
IMAGE COURTESY
Art Fair Philippines is now on its 10th year in adhering to its mission to expand the audience of contemporary art in the Philippines.
Art writer and Art Fair Philippines co-founder Trickie Lopa said they have made a noteworthy progress since they put up this annual project.
"When we started it 10 years ago, if you remember, there are art fairs in Hong Kong and Singapore, which still are the biggest art fairs in Asia," she explained after a press con at Long Bar at Raffles Makati last January 24, 2022.
Trickie continued that in those art fairs, there would always be Filipino artists featured together with their works showcased in galleries.
"And at that time it just felt a bit of a pity that the Filipino audience didn't know these artists, and that's really something we really set out to do.
"And until today, we always remind ourselves [that] our point is expand the audience for contemporary artists in our country."
She then declared, "I think our numbers have proven that," referring to the increasing numbers of artists both local and abroad.
Trickie added, "At the same time, we also want to up the exposure of the local audience to all forms of contemporary art and modern art."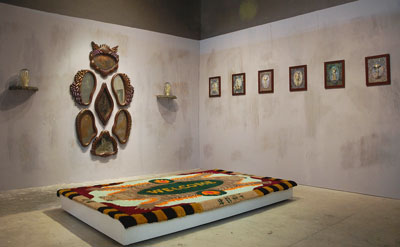 ADVERTISEMENT - CONTINUE READING BELOW
ACTIVITIES OF ART FAIR PHILIPPINES 2023
This year's fair will culminate in The Link carpark in Makati City that will be transformed into a multi-level art exhibition venue from February 17 to 19, 2023.
There will be a total of 63 exhibitors from the Philippines and abroad.
Art Fair Philippines, in partnership with Globe Platinum, is introducing a new section that focuses on digital media, work that incorporates and engages with computer technology, animation, virtual or augmented reality, the metaverse, and Non-Fungible Tokens (NFTs).
Another highlight of the fair, ARTFAIRPH/PROJECTS, which is co-presented by Bank of the Philippine IsIands, will showcase work commissioned especially for the fair from artists who have made an impact both critically and commercially.
For this year, Art Fair Philippines works once again with art consultant Norman Crisologo.
Exhibits from local and foreign artists will also be mounted at the venue.
ArtFairPH/Talks provides fair visitors opportunities to deepen their exposure to various topics that will enhance art appreciation.
It's in cooperation with the Ateneo Art Gallery and Museum Foundation of the Philippines.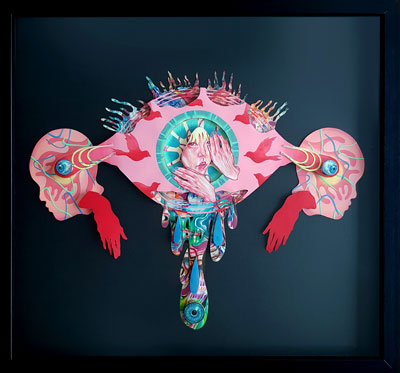 Augmenting the learning opportunities at the fair is ArtFairPH/Workshops, which focuses this year on digital art.
This is in partnership with Tezos and its Asian arm, TZAPAC.
These workshops aim to educate attendees how to be a digital artist and learn more about our local crypto art scene.
Art Fair Philippines 2023 will also continue to present ArtFairPH/Film.
The Ateneo Art Gallery curates this year's program with two evenings of compelling selections.
Also complementing the fair is the 10 Days of Art initiative, running from February 10 to 19. This series of events around the Makati Central Business District with participation by galleries, museums, bars, restaurants, and retail establishments celebrates art beyond the venue of the fair.
Gallery Weekend, from February 10 to 12, kicks off 10 Days of Art.
Visitors are encouraged to see the gallery exhibitions at their respective locations throughout this three-day effort.
For schedule and updates, visit www.10daysofart.com.
Fair tickets can be purchased in advance at www.artfairphilippines.com. Tickets will also be available at the reception area of Art Fair Philippines from February 17 to 19.
For more information, please visit the Art Fair Philippines website and follow Art Fair Philippines on Instagram (@artfairph) and Facebook (www.facebook.com/artfairph).
From: PEP.ph
More Videos You Can Watch