Books & Art
You Can Now Download This Baybayin Font for Free
Baybayin Fonts and Baybayin Guide Books are available to download for free.
IMAGE Lloyd Zapanta
Lloyd Zapanta, a graphic designer, has developed Baybayin font in five different styles (Baybayin Sisil, Baybayin Bayani, Baybayin Robotoika, Baybayin Sarimanok, and Baybayin Chochin). Four of the styles are free to download, while the Chochin costs P100.
"One of my goals since 2015 is to make Baybayin learning an accessible and easy experience for everyone, that's why I am sharing this free-to-download Baybayin Fonts Guide (for the fonts I did for it) and a Modern Baybayin Chart," says Zapanta on his website. "I hope people will find this useful for rediscovering one of many traditional Philippine scripts."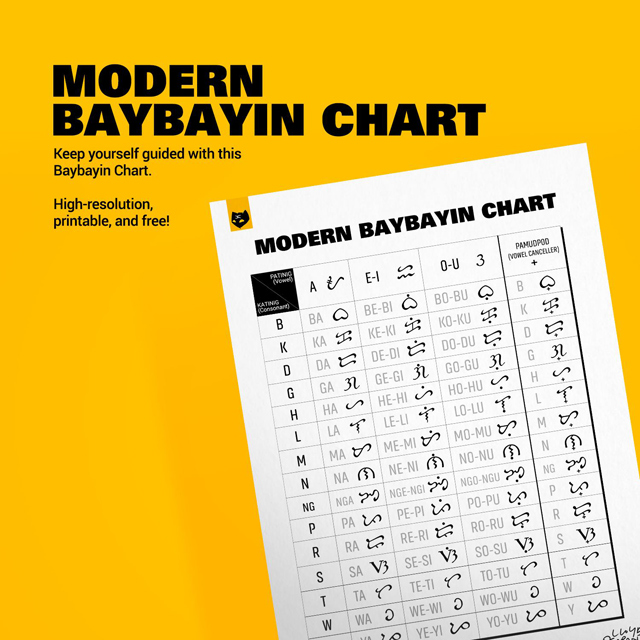 ADVERTISEMENT - CONTINUE READING BELOW
"Bringing a piece of history with you is one way to be Filipino, but learning a lost piece of it gives you a cultural sense and identity we should've been enjoying ever since," said Zapanta, reflecting on the importance of knowing more about our various ancient scripts.
He emphasizes that learning Baybayin is much more important for Tagalogs since it would be unfair for other ethnic groups "when in fact they got their own," such as Hanunó'o and Buhid among the Mangyans in Mindoro, Kulitan for the Kapampangan, and so on.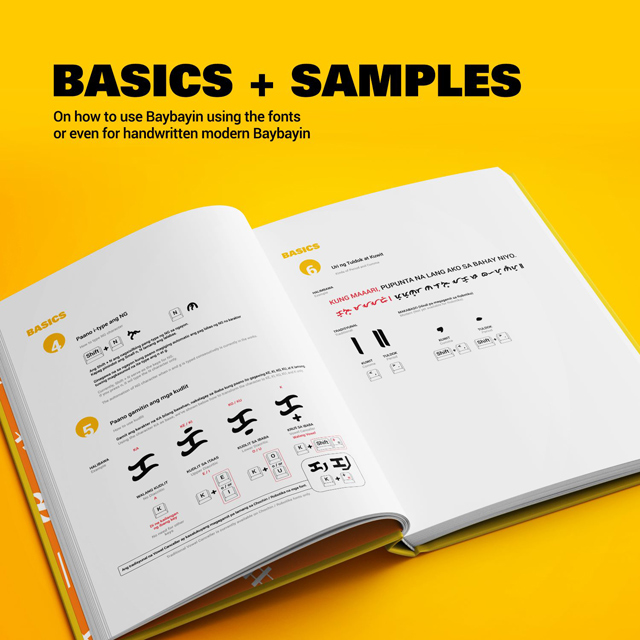 ADVERTISEMENT - CONTINUE READING BELOW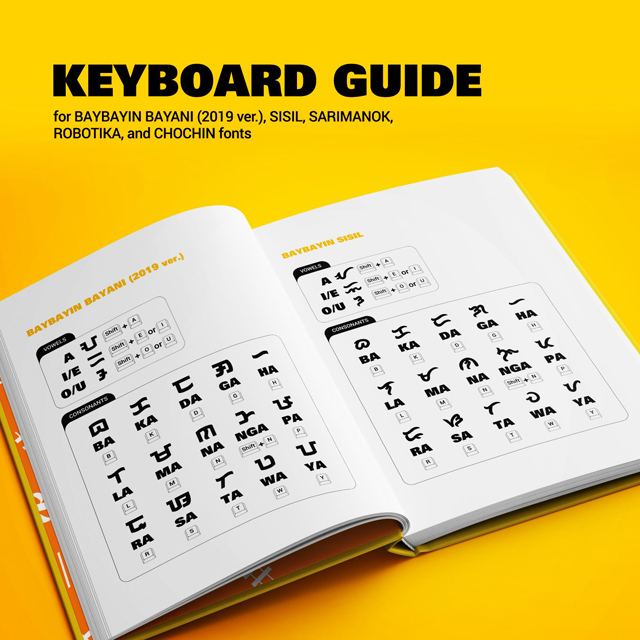 Zapanta first learned about Baybayin in high school. His book for history class mentioned the ancient Tagalog script in passing, which pushed him to search for other materials. Since then, he's been practicing how to write in Baybayin, and has and developed fonts to promote it.
ADVERTISEMENT - CONTINUE READING BELOW
You can download the Baybayin Fonts here. To learn how to use the fonts with a keyboard, you can download the Baybayin Guide Book here.
This story originally appeared on Spot.ph. Minor edits have been made by the Esquiremag.ph editors.
You'd think better of dancesport when you hear these other sports.
Filipino construction superstitions are also known as 'ariya.'
The Polaris Date features vintage and sporty influences, as well as a graduated blue dial.
They are entitled to get more than just the medal.
Don't displease the boss (wife or girlfriend) by giving her something boringly beautiful.
Meanwhile, Ed Sheeran's 'Shape of You' was the most-streamed song of the decade.
Mr. Doodle wants you to take art less seriously.
The shoe releases in April 2020.
Do yourself and your fellow concert attendees a favor.
That's stretching the truth a bit too far.
December just keeps on giving.
An excerpt from the new memoir "To Love Another Day: The Memoirs of Cory Aquino."