If you spent most of your college life in Manila, specifically the University Belt, then you probably visited Intramuros once or twice for a school project—an art history paper, a music video, a photo shoot, or even just for rehearsing a presentation of some sort. Its massive walls, cobblestone streets, Spanish colonial houses, and horse-drawn carriages whisk visitors away to centuries long gone.
Paradoxically, this beautiful citadel by the bay is also ground zero for our bloody past, serving as the prison grounds of our national hero, torture chambers for our soldiers, and a primary target during the Battle of Manila. Most of Intramuros was turned into rubble (or a parking lot), extinguishing bits of history that every nook and cranny of the Walled City once had. But the Intramuros Administration, along with the Creative Economy Council of the Philippines, hopes to rehabilitate this place one wall at a time—and one of those walls is the 16th-century Maestranza Wall, which is being converted into a modern creative hub called the Maestranza Creative Quarter. It's expected to be completed by the first quarter of 2020.
From Trading Goods to Trading Ideas
Maestranza, from the Spanish word for a "naval dockyard," was an important site during the Spanish Galleon Trade. Ships coming from Acapulco would travel through the Pasig River, dock at Maestranza, and load or unload goods at Intendencia—the old Customs house in Intramuros. Like most of Manila, Maestranza was destroyed during World War II.
When Sen. Richard Gordon took over the Department of Tourism during the administration of Gloria Macapagal Arroyo, the rehabilitation of Intramuros was on his priority list. Atty. Guiller Asido, current administrator of the Intramuros Administration, reveals in an interview with SPOT.ph that the restoration of Maestranza Wall actually started in 2006. After a series of archeological excavations at the site—part of the usual (and ideal) practice before any work is done on a historic location—construction officially took place in 2011. "[But] when we assumed office in 2017, suspended 'yong project e. We decided to continue it, but now under the creative hub concept [that] was approved in 2018," Asido adds.
ADVERTISEMENT - CONTINUE READING BELOW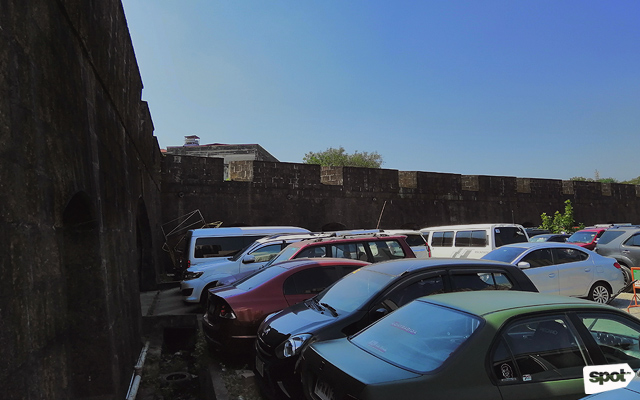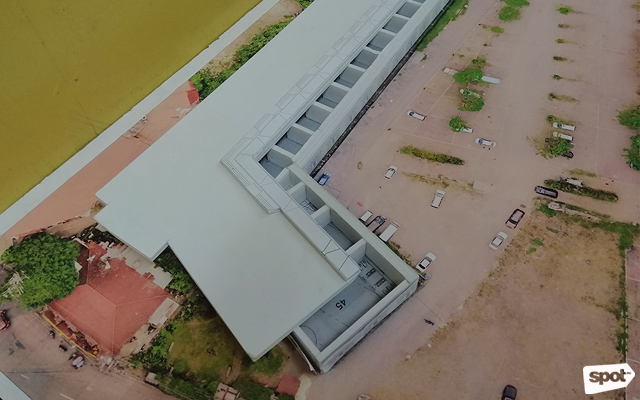 The idea was pitched to the Design Center of the Philippines, which is the local government office mandated to strengthen the Philippine design industry; and the Creative Economy Council of the Philippines, which is a privately owned organization dedicated to driving sustainable economic growth through creativity. The latter was responsible for the designation of Baguio City as a Creative City. With the capacity of these partners in mind, Asido met with them on a Saturday afternoon at his office in Palacio del Gobernador. The rest, as they say, is history—or, shall we say, a new look at history.
"Ang idea basically is that the Galleon Trade started globalization, and a major aspect [of this] is Maestranza. Before, we were trading goods; now, we're trading ideas," the administrator says. This narrative couldn't be more apt for what's touted as the "Philippines' first iconic creative quarters." Asido adds that the area was identified for the project because of its position, history, and character.