You Can Find Rare Books, Antique Editions, and a Bit of Quiet at This Multiply Shop-Turned-Book Store
IMAGE KIT SINGSON
Let us set the scene: It is 6:00 p.m. on a Thursday night and Metro Manila is alive—as it always is. The usual rush hour means people everywhere are hurrying to get elsewhere, but as you walk along the busy street of Maginhawa, you spot a store that seems quite different from the rest. Framed by an unassuming façade, the window of Roel's Bookshop invites you in with a thousand tempting reads staring right back at you through the glass. You push the door open and enter a tall room filled to bursting with books and—despite all the words, ideas, characters, and stories crammed into every page—here, everything is quiet.
From Virtual to Physical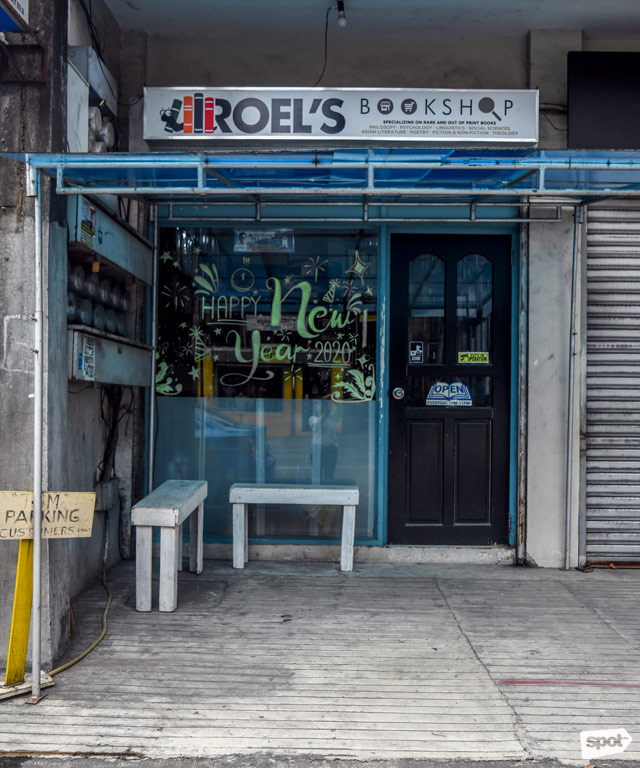 What began as an online shop on Multiply in 2009—yes, a Multiply page—has now become a physical haven for bibliophiles. This entire concept was simply a dream for Roel Abaya, the man responsible for finding and curating all the books, when he set up the online shop more than a decade ago. "May gusto siyang i-ambag sa komunidad ng literatura dito sa Pilipinas," explains Roie Ambaya, Roel's son, in a conversation with SPOT.ph.
ADVERTISEMENT - CONTINUE READING BELOW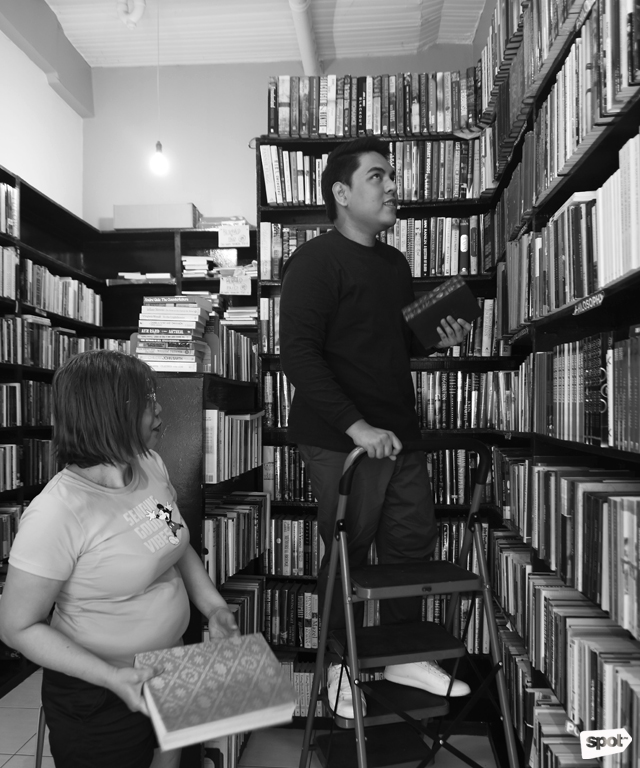 Roel is an OFW whose long-term love affair with literature began when he started using his down time to read and hunt down rare books while working in California. Today, he still is a modern-day bayani—but this time, he has the store to back it up.
When asked how long Roel has been overseas, Roie turns to his mother, Elizabeth, and jokingly asks, "Ilang taon na nga ba ako?" It may seem bittersweet, but the journey from online bookshop to a physical store is one way the Abaya family has stayed close through the years.
The family lived in Mindanao when Roel's Bookshop first went live online. Roel would send over boxes and boxes worth of books—so much so that Roie remembers being teased for all the volumes filling up their living room—and chat with customers if they were looking for a particular read. When Multiply went down, the shop migrated to Facebook, where they continued to operate. Eventually in September 2018, the family moved to Manila, where they opened Roel's Bookshop a month later in October.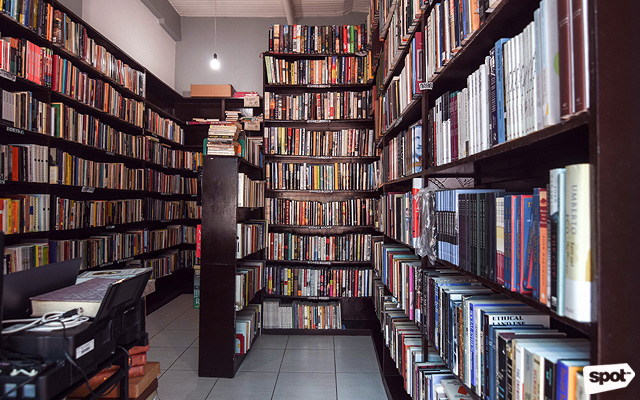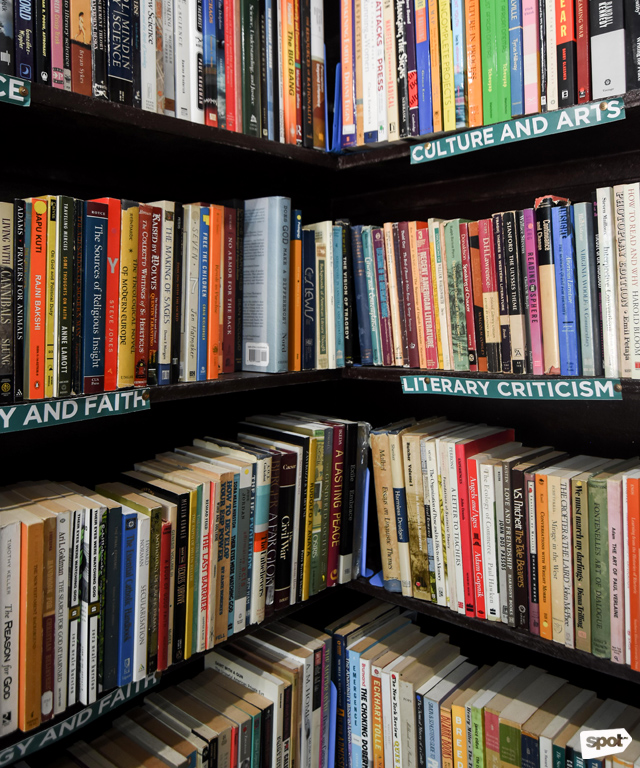 The Abaya family retrenched for the sole purpose of putting up a bookstore in the Metro. It may sound like a scary move, but it was well worth it. "Nakipagsapalaran kami dito para sa customers namin," says Roie, "Kasi nagde-demand din sila ng physical store," he continues with a hint of pride.
ADVERTISEMENT - CONTINUE READING BELOW
This is probably what sets Roel's Bookshop apart from all the others. The Abayas have cultivated a relationship with their customers; a back-and-forth conversation that extends beyond a buy-and-sell type of talk. Roie explains that they've had constant customers all the way back from their online days, and their support and the small community they've built helps them along.
From Adorno to a Tibetan Book of the Dead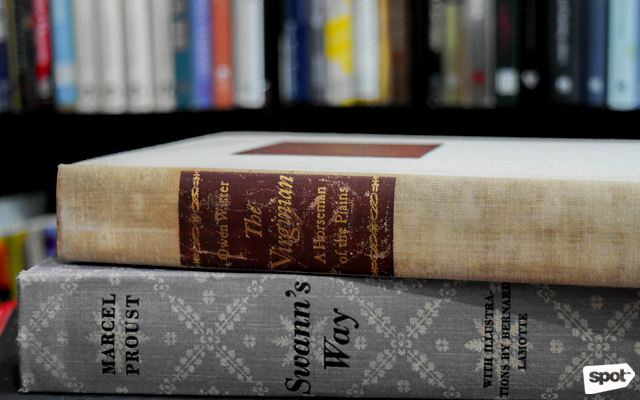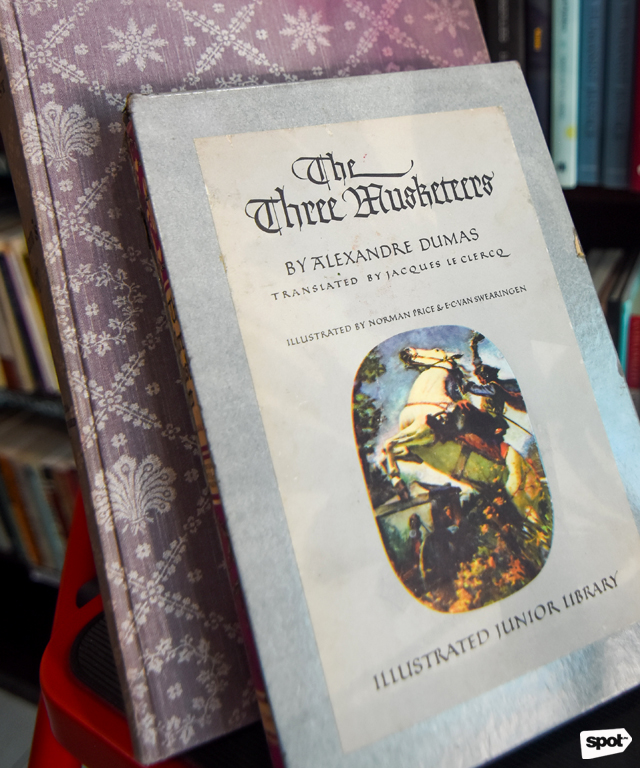 ADVERTISEMENT - CONTINUE READING BELOW
But what first brought in those customers were the books themselves. Roel's Bookshop is where you can find titles that will bring you back to your old philosophy and literary classes—think antique editions of Shakespeare, Canterbury Tales, The Three Musketeers, as well as a couple authors you may or may not have been friends with in college: Kierkegaard, Adorno, Derrida, and, of course, Foucault.
But this bookstore isn't a place that's meant to throw you off with its "high-brow" literature. Part of the Abaya family's goal is to share knowledge through their books, and their shop is one of the few places where you can enter and not be scared by the academic ivory tower. Partly because all the volumes are priced reasonably and mostly because you won't be forced to write a reaction paper after reading them.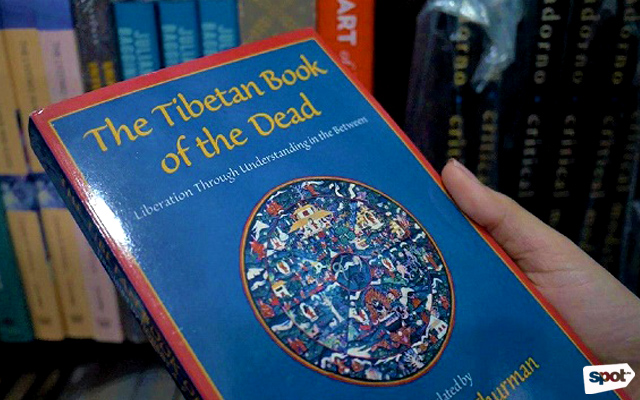 ADVERTISEMENT - CONTINUE READING BELOW
Aside from all the philosophical and literary works that Roel himself chooses (with suggestions and requests from customers) the Abayas constantly check in on what else people would like to read. "For example, gusto niya mag-umpisa ng graphic novel section," says Roie, a decision made after Roel posted on their Facebook page asking for ideas from customers. This means that you can pretty much find anything and everything on their shelves, from a reader on Anaïs Nin all the way to a Tibetan Book of the Dead.
Beyond a Bookshop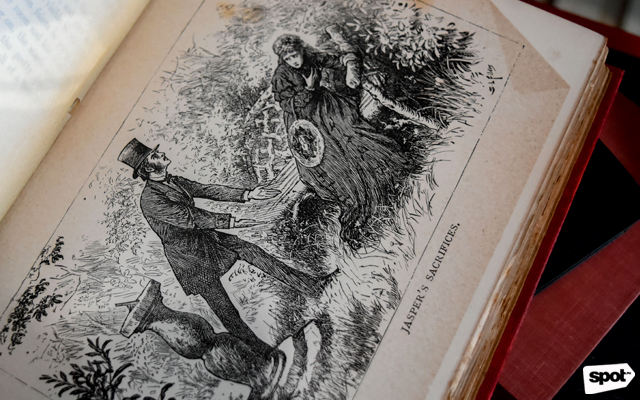 With more than a decade's worth of books behind them, it's obvious that the Abayas' store has a bit of a following. Even when they were still based in Mindanao, they would have people reach out to them all the way from Metro Manila, so now, their regular customers are extra glad to have a physical space to head to. These people include professors from the nearby University of the Philippines - Diliman, "mostly from Social Sciences courses," says Roie. Funnily enough, they get books from every section and not just the typical literature one would associate with them. And of course, there are the students looking to score some real knowledge on a good deal.
ADVERTISEMENT - CONTINUE READING BELOW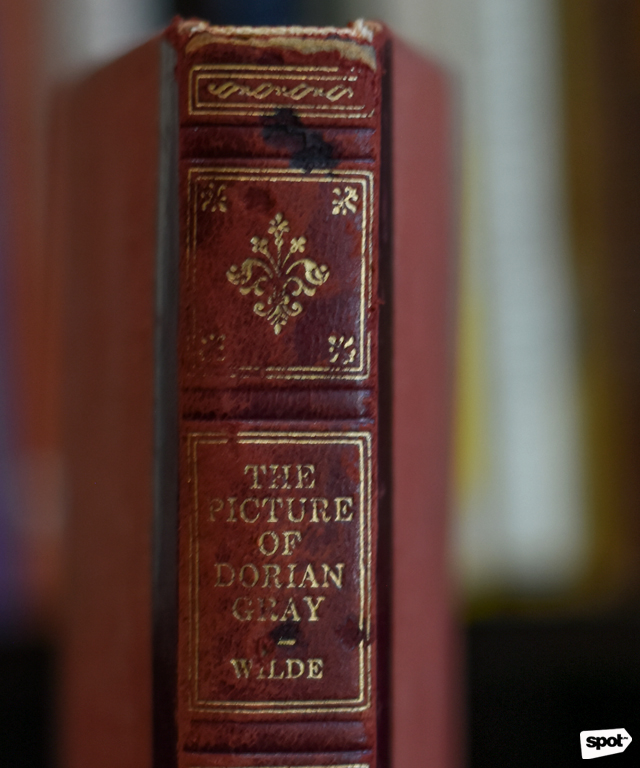 Aside from the academic crowd, Roie says that people who venture into their shop almost always come back with a friend or two, or more. This means that Roie and his mom Elizabeth are at the shop daily. The mom-and-son duo are in charge of logistics and over-all operations while Roel remains the vigilant hunter of great reads and rare finds abroad. It's a formula that works for them, "Dahil po pamilya po kami, nasasabi namin sa isa't-isa kung ano 'yong kailangan, ano 'yong maganda," says Roie. They've also expanded operations to pop-up stalls, and other online platforms like Shopee.
Sure, the shop has pretty much taken over their lives, but it's all worth it, explains Roie, especially when you see the impact the place has on people's lives. "Makikita mo 'yong pagka-enamored nila sa libro, 'yong interest nila. Gusto pa [rin] nila 'yong hawak talaga nila 'yong libro," he says. In a city where books appear to be fading even from the big chain stores, places like this act almost like a last refuge. So whether you're working on a dissertation or you just want to be able to finally understand what Adorno was saying, you can always expect some help at Roel's Bookshop—or at the very least, peace and quiet.
ADVERTISEMENT - CONTINUE READING BELOW
This story originally appeared on Spot.ph. Minor edits have been made by the Esquiremag.ph editors.
More Videos You Can Watch