Cars & Tech
3 Tech Essentials You're Forgetting to Invest In
They'll dramatically improve your life.
At its most basic definition, technology exists to make our lives easier (and better). While the pervasiveness of screens in our lives might draw the ire of traditionalists, there's little doubt that ordering Pad Thai or a taxi with a few swipes does make life pretty great. Still, there's more to tech than just tablets, smartphones and really huge, curved TVs.
From a wearable to the mood-setting smart lighting system you didn't know you needed to a delightfully simple security system, here are three tech essentials you've probably overlooked—until now. 
1| Fitness Tracker
Designed for data-driven cyclists, runners, and swimmers, the Vivosport isn't short on numbers. In addition to movement, sleep and heart rate, the slim band features an all day stress-tracker to determine once and for all whether scrolling through your newsfeed is really as stressful as you think it is. For those getting outside, the Vivosport's GPS function measures your speed and distance on bike rides and runs while seamlessly transitioning to indoor workouts. Once you're fully hooked on beating your personal best, you can dig into the Vivosport's VO2 max feature (the maximum rate of oxygen consumption during exercise). Even though this is a widely recognized measure of health, it's mostly reserved for elite athletes (and, now, you). Plus, the hardware is sleek enough that you can still wear an analog watch on your opposite wrist.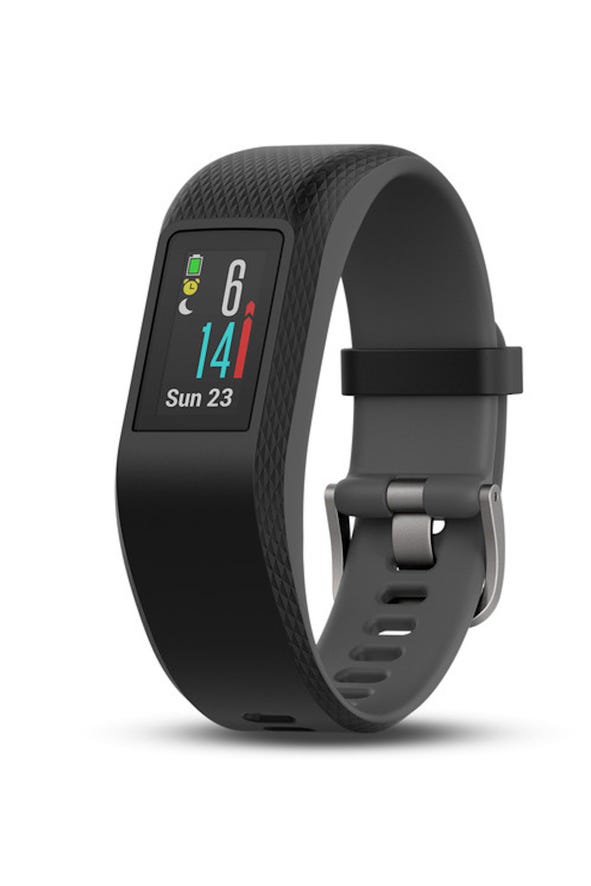 Garmin Vivosport
2| Lighting
Lighting is one of the most important elements in creating atmosphere—and it's also one of the most overlooked. Philips created the app-enabled Hue lighting system for seamless customization and control—we suggest buying the White Ambiance Starter Kit and building out your smart lighting from there.

You'll get four bulbs and a connector—known as the bridge—to control them with the Philips Hue app. Use the app to set schedules and brightness and shades of white light; lighting can remind you it's bedtime or wake you up bright and early, even in the dead of winter. Not only does the system offer easy customization in just a few swipes, but the bulbs are also energy efficient. It also plays well with your other home tech: Pair Hue with your smart thermostat or voice-activated speaker for easy integrated home automation, and tack on additional accessories from Philips Hue like the Motion Sensor for hands-free control.
ADVERTISEMENT - CONTINUE READING BELOW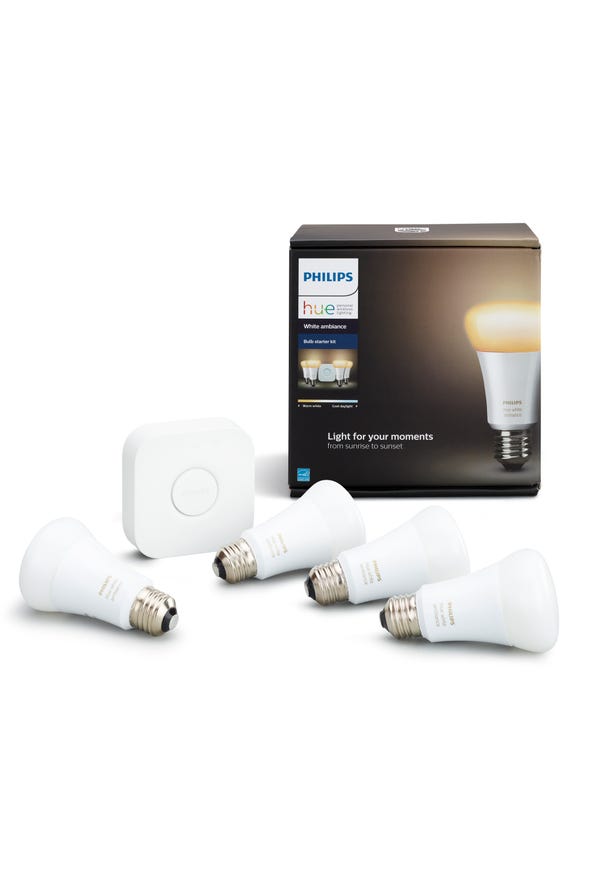 Philips Hue White Ambiance Starter Kit
3| Security
Whether you're leaving home for the day or an entire month, there's nothing like the peace of mind of knowing that everything will be just as you left it when you return. If home security systems make you think of dramatic daytime commercials featuring cat burglars busting in through the chimney, think again. Thanks to Canary's compact, high definition cameras, it's easy to set up a sleek and simple home monitoring system you can check in on a live stream from your smartphone.
Setting up the system is as easy as picking vantage points for the indoor and outdoor cameras, connecting them to Wi-Fi, then downloading the easy-to-use app. In addition to the livestream, Canary reads temperature and air quality and, in the event of an emergency, you can even remotely set off a siren to get the attention of your neighbors, ward off thieves or scare your cat. Set up the app to send you push notifications when the camera detects motion or the temperature changes drastically at home so you're always in the loop.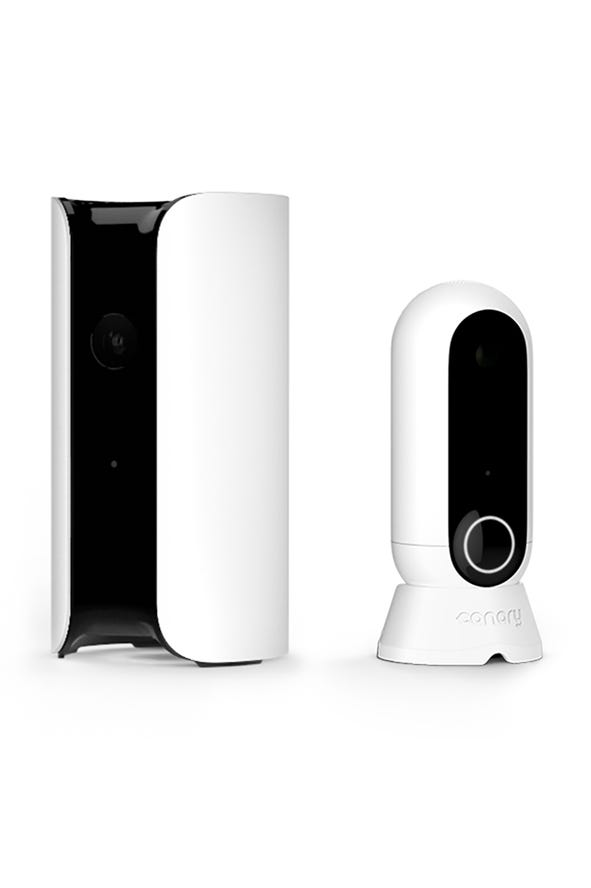 Canary Starter Pack
This story originally appeared on Esquire.com.
* Minor edits have been made by the Esquiremag.ph editors.
We're counting on you, Carol.
The subject of an upcoming movie, the crime syndicate has roots as a government-backed anti-communist vigilante group.
A painting, presumably a boceto of "Spoliarium" by Juan Luna is about to be auctioned off on September 22, 2018, raising many questions about its authenticity and bringing public attention to the entire process of authentication.
Premiering next month in Busan.
He's gone in a different direction to Jared Leto, that's for sure
These were the best looks from TV's most stylish night.
The second drop of Privé by BBH will be available this month.
"We had lunches together and he would just look at me like I was a creature from another planet."
We gave it 35 episodes. That's 35 chances.
Revisit Patricia Evangelista's "The Darkness of Fear" from Esquire's May 2012 issue.
Singer, actor, and lifestyle writer Franco Laurel describes the ups and downs of a professional life that has taken him to many places, and how family can keep a man together.
Starring Glaiza de Castro as Kumander Liway.