Culture
A Manly Man's How To: Eating Through Uptown
Never mind the price as long as the food is good.
They say men are easy to please when it comes to food—it just has to be good. And with the Philippines quickly becoming something of a foodie mecca, even the pickiest eater would find himself spoiled for choice here. But is it really just about good food? We asked five guys what they look for in a satisfying gastronomic experience to find out for sure:

"I like Italian. It's really tasty and the servings are usually very filling. And who's gonna say no to a slice of gourmet pizza?" Ryan, 29


Who, indeed? If you're looking for something hearty and delicious, head over to Salvatore Cuomo & Bar, an Italian restaurant with Japanese influences where you'll be able to enjoy juicy steaks seasoned to perfection, a fully-stocked bar, pastas and pizzas tasting like they came fresh from the Italian countryside.

"I like indoor barbecues. You know, those restaurants with a grill in each table where you can cook slices of meat and vegetables? I like how hands-on, how involved I get to be in the cooking of my food." Enzo, 31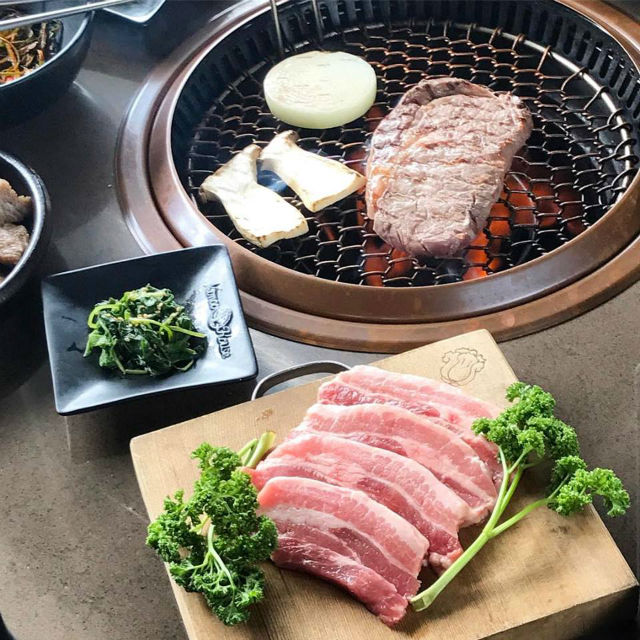 For men who are particular about how their food is prepared, and those who simply enjoy that satisfying manly feeling of grilling cuts of meat, the Korean BBQ restaurant Namoo House is one food destination you have to visit soon. Trust us, you won't regret getting a taste of their melt-in-your-mouth USDA steaks.

"I'm a pork dude. I like all kinds of pork dishes, but crispy pata is probably my favorite food ever." Louis, 24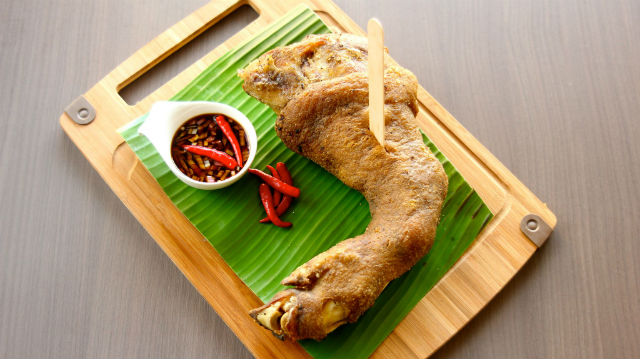 Pork is a specialty of the Filipinos. We're known far and wide for making the tastiest pork dishes in the world such as lechon and crispy pata. Which is why it's really saying something when we tell you that Livestock Restaurant and Bar will serve you some of the best pork plates you will ever experience.

"Burgers and fries and onion rings! Sausages and pancakes and milkshakes! I'm a sucker for that whole greasy American diner thing." Justin, 27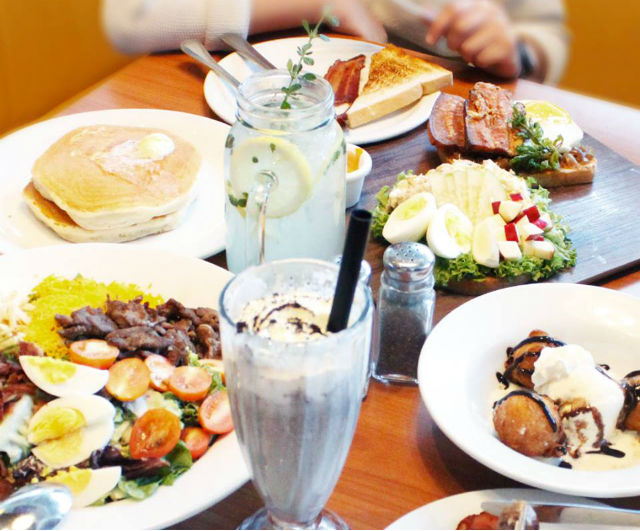 The American diner experience has gone far past the USA's shores, with actual American chains and imitation restaurants cropping up everywhere in the world. There's a fair few here in the Philippines, though our favorite would probably be Denny's where comfort food (and of course, breakfast food!) is offered up in servings big enough to fill you up good.

"If given the choice, I'll always go for ramen. Done right, it's pretty much the most delicious thing you can put in your mouth." Ian, 25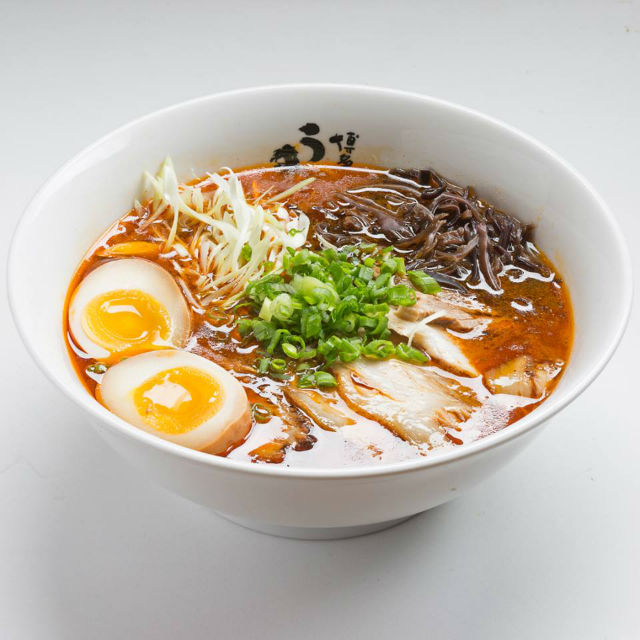 Anyone who appreciates the artistry and mastery of Japanese cuisine would probably love dining at Uma Uma, a ramen restaurant that's taking the food scene by storm. With dishes ranging from delicate to rich to everything in between, flavor is one thing you won't be missing at this food stop.

Variety is the spice of life, they say. And thanks to its impressive roster of concept restaurants and famous brands, variety is definitely something Uptown Parade, Taguig's newest food haven, provides. Located at the heart of Uptown Bonifacio, you'll not only satisfy all your cuisine cravings, you also get to enjoy the best of the cosmopolitan life.

Make sure you always have access to the tastiest spot in the Metro by finding your home in either Uptown Ritz or Uptown Parksuites, the premier addresses of Uptown Bonifacio. Both residences offer a comprehensive list of amenities that will leave you wanting for nothing, letting you enjoy to the fullest a first-class lifestyle. For more information visit www.megaworldcorp.com. For inquiries, call 0917-887-8696 or email [email protected]
This article was created by Summit StoryLabs in partnership with Megaworld.