8 Cool Themed Hostels Around the Philippines
They're all Instagram-worthy!
IMAGE MOON FOOLS HOSTEL/FACEBOOK, SPIN HOSTEL
In recent years, staying in hostels have become a more popular choice among travelers—and it's easy to see why. Don't get us wrong, we love luxurious hotels with breakfast buffets and spa services as much as the next guy looking for a nice weekend getaway. But sometimes, we just need a reminder that it's always the full-on province experience that makes vacations more memorable.
From a very island-life set-up to a chic style that's Instagram-worthy, here are the best design hostels in various parts of the Philippines fit for every type of traveler.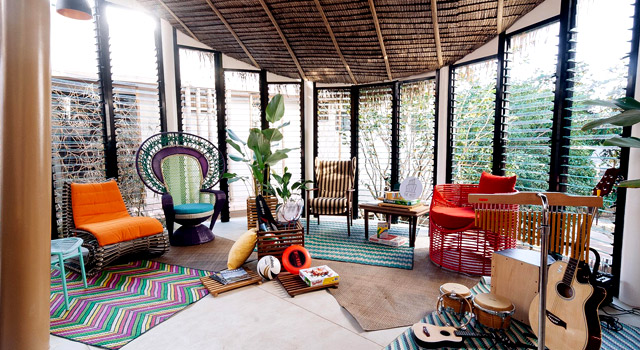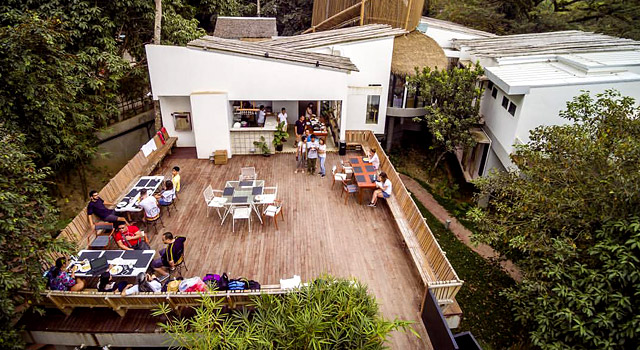 ADVERTISEMENT - CONTINUE READING BELOW
El Nido
Spin Designer Hostel
This 75-bed designer hostel will make you think if it's really a backpacker's accommodation because of its cool interiors. The Instagram-worthy common areas and rooms are perfect for young (and very millennial) guests who like to take the time to appreciate the cozy hangout areas such as The Nest, which has tendril-like curtains hanging from the high ceiling. Prioritizing the sense of community and family, Spin always has a lineup of events waiting—from a fun game of Jenga, to morning hikes around El Nido, and jamming nights at The Deck.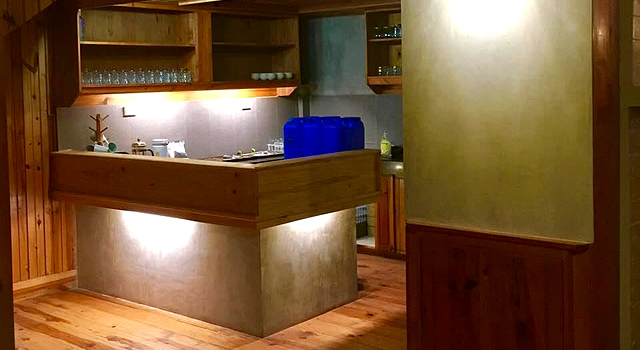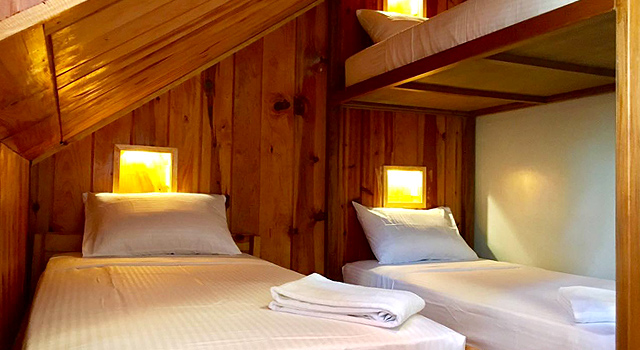 ADVERTISEMENT - CONTINUE READING BELOW
Recommended Videos
Sagada
Coffee Heritage House and Hostel
This coffee-themed hostel is not just your usual B&B, but also a space to promote and enjoy homegrown Philippine coffee. It's powered by the Coffee Heritage Project, a movement that feeds into the passion for artisanal coffee among local farmers, scientists, soil specialists, and the hostel's guests. Private rooms and dormitories all feature a minimalist style and modern industrial feel. But once you step out of the hostel, you're greeted by the refreshing scent of pine trees, amazing sight of the rice terraces, and the magnificence of the Cordilleras.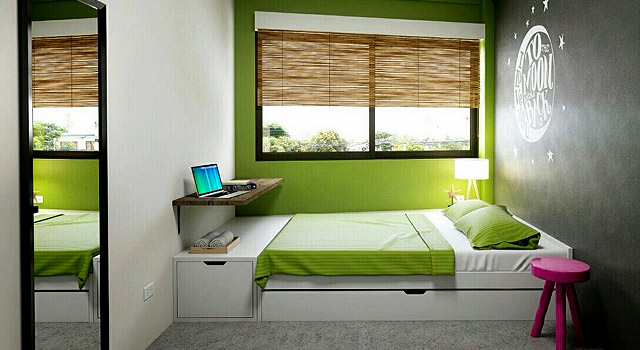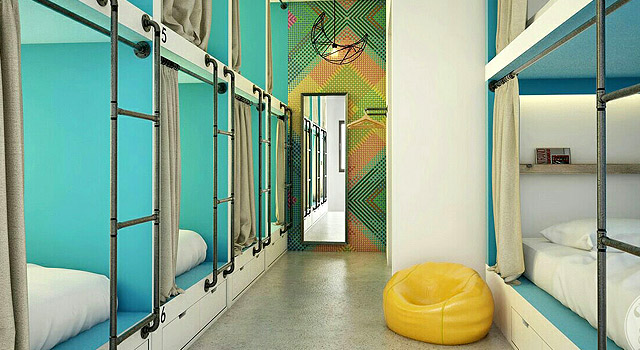 ADVERTISEMENT - CONTINUE READING BELOW
Bohol
Moon Fools Hostel
Based on its name, you could say that Moon Fools Hostel has a bit of an obsession for anything moon-themed. You can find nice letterings and figures of the crescent moon painted inside the private rooms, moon-shaped lamps inside the dormitories, and moon-and-star mobiles hanging from the ceiling in the common areas. As an eco-friendly accommodation, it sports recycled and upcycled items like coffee-sack curtains, old jars converted into lamps, and wall accents made from sacks of chicken feed.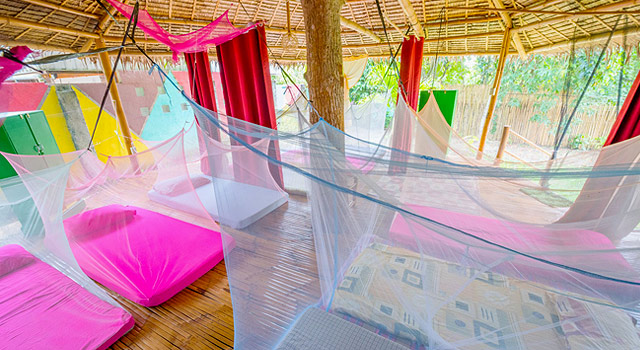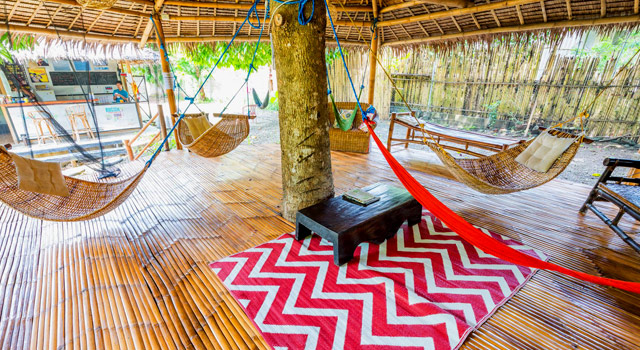 ADVERTISEMENT - CONTINUE READING BELOW
Puerto Princesa
Bamboo Hostel
Bamboo Hostel's rooms are, well, accented with bamboo. It would definitely remind you of childhood in the province (if you had one), where the sea breeze comes in through the floor made of bamboo slats. There's one big bamboo gazebo that fits 10 mattresses, each with a mosquito net, of course.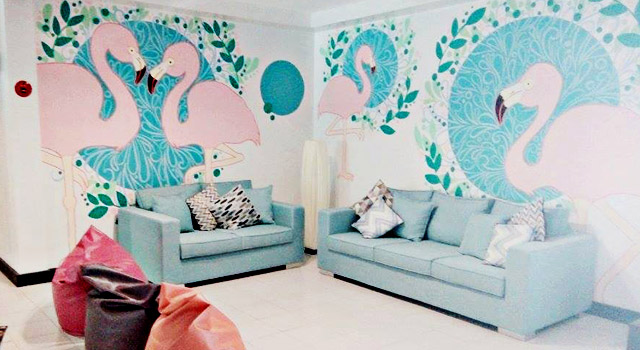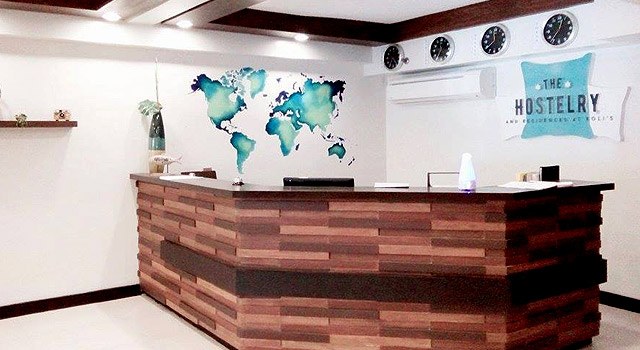 ADVERTISEMENT - CONTINUE READING BELOW
Bacolod
The Hostelry
Roli's Café along La Salle Avenue in Bacolod was an after-school tambayan in the 1940s. It moved locations in the late '90s to give way to Roli's Arcade. Now, the café is back with a new addition—The Hostelry. Opened in 2016, it features cutesy murals all over the inn. The best thing about it? The sweet, sweet Napoleones (P25/piece) that you can buy in the lobby. After all, Bacolod isn't called Sugarlandia for nothing!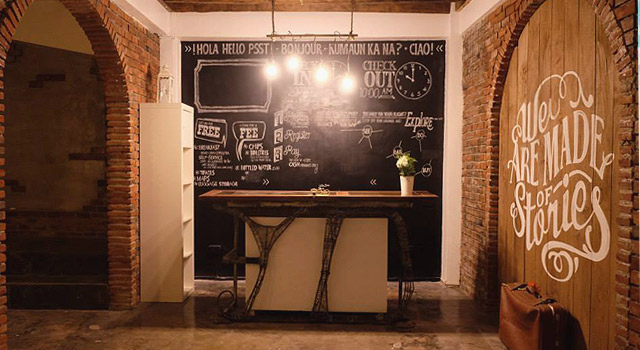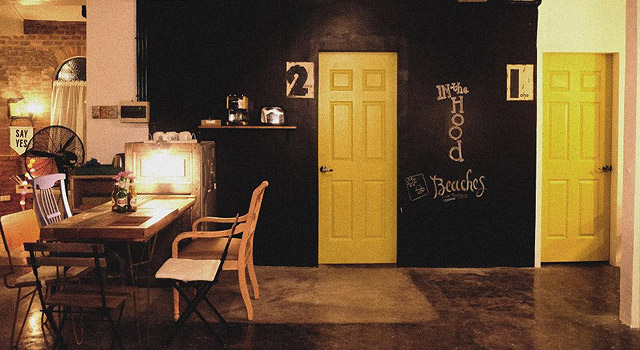 ADVERTISEMENT - CONTINUE READING BELOW
Leyte
Yellow Doors Hostel
When you hear the word Tacloban, the first thing that comes to mind might be the tragic Yolanda typhoon the hit the province in 2013. Most houses, if not washed away by the flood, were rendered dark and dingy and festering with debris. This was true even for the Yellow Doors Hostel's beginnings. Now, the whole place has brick stone walls, great lighting, and industrial-themed accents. It's also more than a place to sleep as activities—from live music nights to painting workshops—always happen on the rooftop.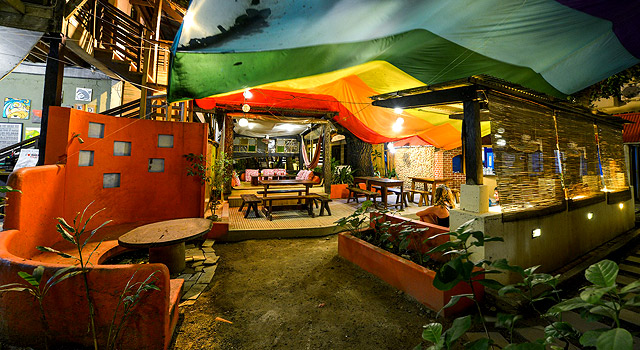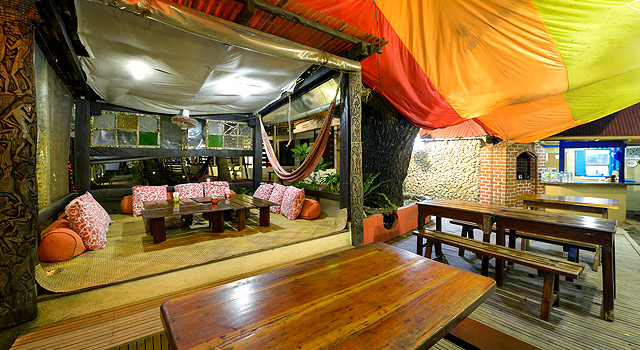 ADVERTISEMENT - CONTINUE READING BELOW
Boracay
The Lazy Dog Bed & Breakfast
This LGBT-friendly spot in Boracay just beams with pride. A huge rainbow flag serves as the dining area's roof, while a smaller one is unfurled by a very Instagrammable and cozy nook. A lazy dog hangs around the resort, reminding you to never lose your chill in this tropical paradise.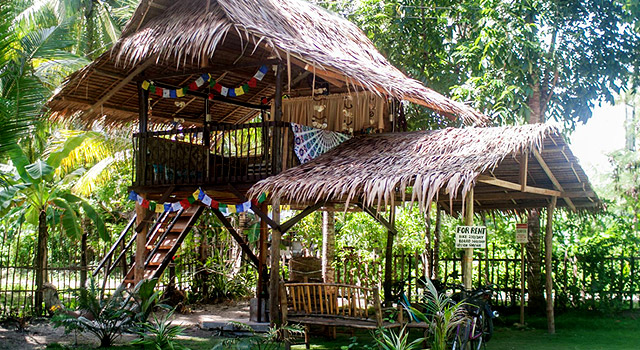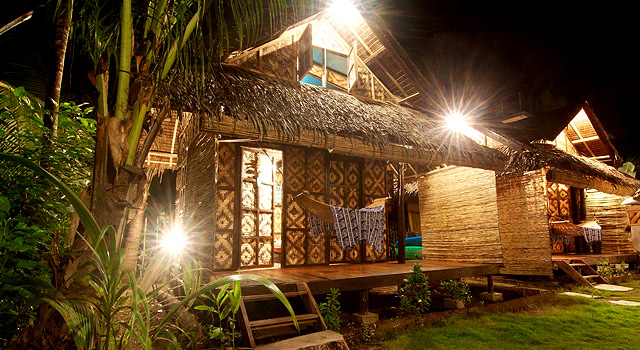 ADVERTISEMENT - CONTINUE READING BELOW
Siargao
Kubo Siargao Homestay
If you're on an island lined with coconut trees, surrounded by barreling waves perfect for surfing, and have an abundant supply of seafood in your backyard, then you might want to forget about life in the city... forever. (As if that's possible.) Kubo Siargao Homestay makes you forget, if only for a while. They only have two native kubo bungalows, ensuring privacy during your great escape. There's no beachfront infinity pool, no hot shower, and no bathtub. The resort is very basic, so all that's left to do is eat, surf, and sleep. Not bad at all!
This story originally appeared on Spot.ph.
* Minor edits have been made by the Esquiremag.ph editors.
More Videos You Can Watch