Lifestyle
This Is How You Should Be Signing Off Your Email If You Want A Reply
It's time to say goodbye to 'Best.'
IMAGE Esquire UK
If you work in a desk job then chances are you have a standard signature on your email account that saves you having to think of a new way to sign-off every time.
But a new study has revealed that there might be more at stake when it comes to those last one or two words on your email draft than you might have thought.
According to Hello Giggles, the study by Boomerang found that there is an optimum way to end your emails if you're looking for a higher response rate and, we hate to be the bringer of bad news, but it's not 'Best'.
The study looked at closings in over 350,000 email threads and found that certain sign-offs delivered a higher reply rate than others.
It found that emails that used 'thanks' in some way in closing got significantly more responses than those with 'regards' or 'best'.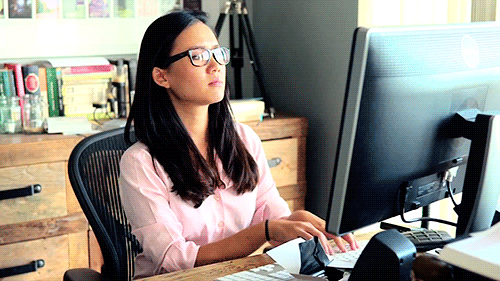 ADVERTISEMENT - CONTINUE READING BELOW
In fact, emails ending 'thanks in advance' had a response rate of 65.7 percent while 'best' just pulled in 51.2 percent.
Data scientist Brendan Greenly explained: "Among closings seen at least 1,000 times in our study, "thanks in advance" ended up correlating with the highest response rate, which makes sense, as the email's recipient is being thanked specifically for a response which has yet to be written.
"There's a bit of posturing involved with this closing, but it turns out it works pretty well."
From: Cosmo UK
This story originally appeared on Esquire.co.uk.
* Minor edits have been made by the Esquiremag.ph editors.
From skipping starch shirts to not wearing accessories.
A compelling new documentary shines a light on the Philippines' biggest moral victory in World War II.
We're off to a good start, collab-wise.
The moving mobile suit will be 18 meters high and weigh 25 tons.
Big 7 described Palawan island as "simply perfect."
More alarming is that even politicians and other prominent people have made public their own lack of understanding of even the most elementary scientific facts.
By focusing on socks, socks, and more socks, the Leicester-born brand has risen from the ground up.
It's a features-packed compact SUV for only P1.228 million.
The 17-year-old former UAAP Juniors MVP has been garnering interest in the United States.
It's expected to decongest the area, too.
The shows we watched when we had less than five channels.
Dress all the way up without spending all the way up.