Lifestyle
How to Buy an Engagement Ring Without Going Broke
It's time to update that two-months' salary rule.
IMAGE Paramount Pictures
The modern-day engagement ring was invented in the 1930s, but the trope suggesting love has a universal price tag—"two month's salary"—is still seared into some people's brains. These days though, more and more couples are making their own rules of engagement, personalizing weddings to reflect their unique relationships more than ever. Follow our guide to finding and paying for the ultimate symbol of your commitment.
You Don't Have to Go Overboard
According to the Wedding Report, a research company that tracks the bridal industry, grooms-to-be spent an average of $3,407 on engagement rings in 2016, up slightly from 2015. Only 12 percent of men shell out more than $8,000. Translation: There's most likely a ring with the features she loves, that also stuns her friends and makes you proud, within your budget.
Get Her Involved
No point in buying a ginormous rock if she prefers a minimalist ring. Consider enlisting the help of a friend who knows what your partner wants, or doing what 42 percent of couples do, and shop together. Less romantic? Perhaps. But if the goal is her happiness, then mission accomplished.
Remember That Size Doesn't Matter Sort of.
The thing to keep in mind here is that it's ultimately about the right ring (and one that's within your means)—not the size of it. In fact, a study has found that buying a ring that's outside the budget may add undue financial stress on couples trying to create a picture-perfect engagement, whether or not they can afford it.
Get Financial Support
Say you're set on popping the question by a certain date, but your funds for a ring aren't quite there. If you've got a healthy financial history, you could consider a fixed-interest loan from a lender. Unlike some financial options, like at the jewelry store, there's no rising interest rates, or surprise fees, as long as your payments are on time. You can check out bank deals, too.
ADVERTISEMENT - CONTINUE READING BELOW
Buy It Bespoke
Estimates vary, but by purchasing a loose stone from a diamond dealer then having a jeweler set it, you could save up to a third on the cost of the stone. Yes, you will need to work with at least two different experts, but you'll get brownie points for creating something just for her.
Go Beyond the Four C's
Your mom told you about them: carat, color, cut, and clarity. But don't judge a stone based solely on those factors. Look at the ring as a whole: You want to love its provenance (if it's an antique), its setting, and the band it sits on. And for what it's worth, platinum is the new gold standard—it lasts forever and is worth way more than Au.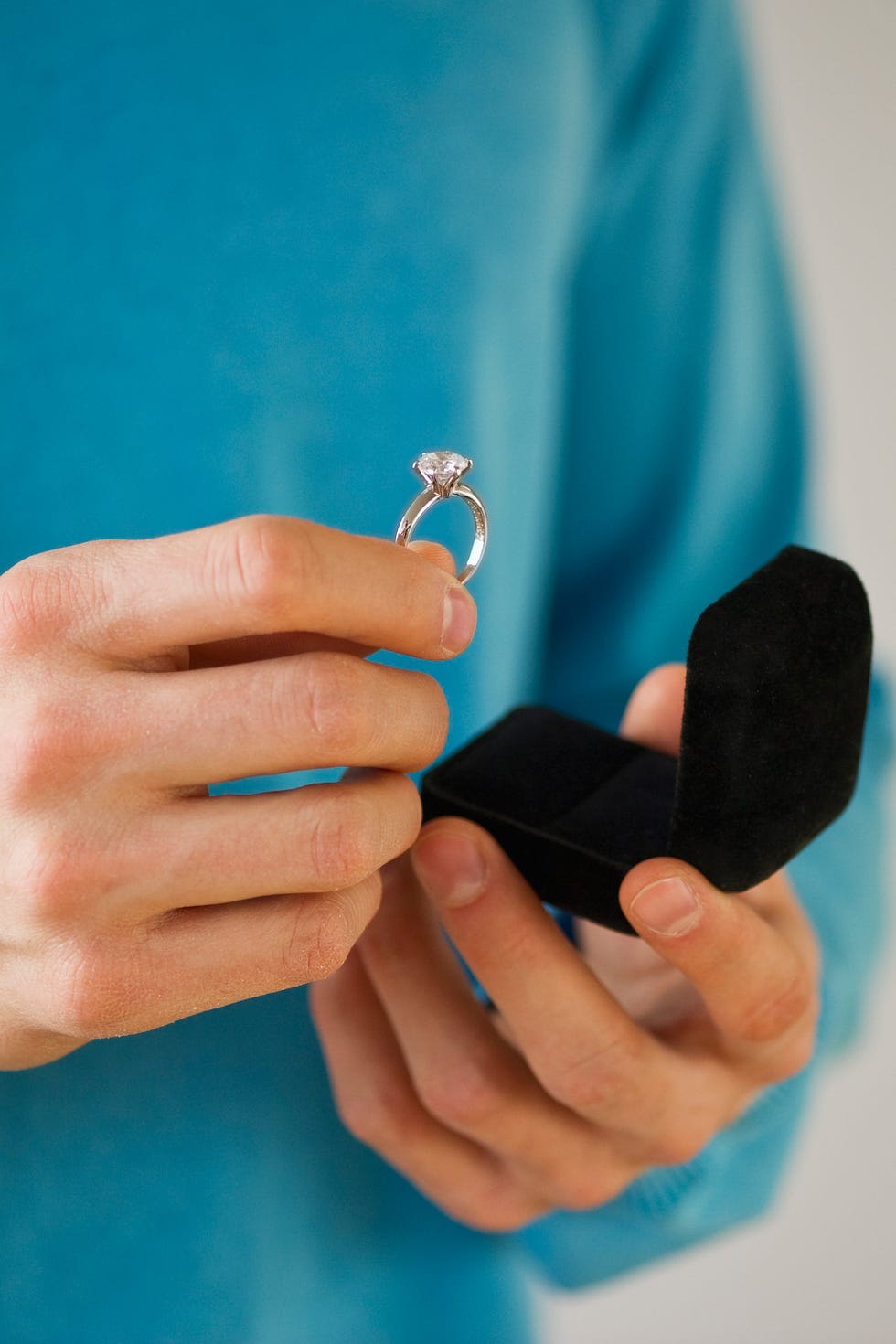 Don't Go Delicate
While a dainty setting can look lovely and Victorian, it also runs the risk of damage. And while a high prong can make a smaller stone look larger, women often prefer a recessed setting that won't get banged up when it knocks against...everything. Bonus: Saves you money in costly repairs in the long run.
Insure It
It can be pretty inexpensive to insure this ring—likely one of your biggest investments to date. (And it is an investment: you can always sell it if cash gets really tight. But let's not get ahead of ourselves.) Add the ring to your policy immediately; if you don't have homeowners or renters insurance, now's a good time to get on
Make Sure You Love It
This ring is the first big purchase you'll make for your future wife. You should love it. If that means you spend a little more than you'd like to get the perfect stone, consider it amortized across the 50-plus years of bliss you're about to embark on. Shop around, go with your gut, and buy a quality piece that you can pass on to your grandchildren.
ADVERTISEMENT - CONTINUE READING BELOW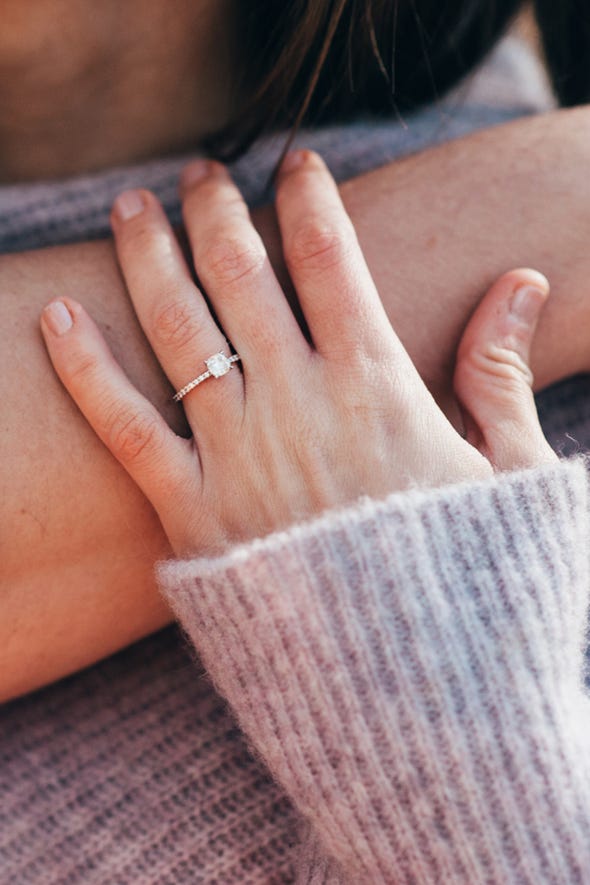 This story originally appeared on Esquire.com.
* Minor edits have been made by the Esquiremag.ph editors.
I was promised dick. I am underwhelmed, just like every other time this has happened.
Pilipinas Shell Foundation, Inc. has been working in Palawan since its mother corporation launched the Malampaya Project in 2000.
Plus: News about their new concept store in BGC.
The rigors of kitchenwork require something easy.
So you can give gifts that aren't just material objects.
Giant collars! Cape-slash-parkas! Yellow! The actor isn't afraid of anything.
It also could explain why the villain is so ugly.
Yep, there actually is a good commute shoe.
Study says getting a new PC is cheaper than constantly repairing old ones.
It's running for a week and a half at three cinemas.
The Franco-Swiss watchmaker is part of a star-studded gang of 25 collaborators.