Lifestyle
5 Easy Ways to Sort out Your Bedroom
Make your room somewhere you, and more importantly other people, actually want to be.
IMAGE Pixabay
A transition happens during your 20s and 30s when suddenly carefully stacked magazines, properly framed prints and, yes, even candles start to seem quite appealing.
You're past the student digs phase with its stacks of plates and drawers filled with lighters, and now you want a bedroom that won't give you a migraine and potential lovers won't want to flee the moment they wake up.
Luckily you don't apply for Grand Designs to transform your apartment, you can throw a little money at the problem and see surprisingly good results.
1. Turn walls into a feature
'Feature walls' are the sort of trendy design concept you see in coffee table books and on Pinterest, but don't let that put you off. Even if you've only got a fairly small bedroom, it can be a great way to bring it to life. Paint one wall a different colour or add a wallpaper with a distinctive texture or design to give the room a nice detail.
ADVERTISEMENT - CONTINUE READING BELOW
You can also use feature walls as storage by building floating shelves and putting boxes, magazines, books and even toiletries on there. Whittle down what you have on display to your best items and free up space on the ground for things you're less fond of.
2. Buy some proper wall art
ADVERTISEMENT - CONTINUE READING BELOW
Buy quality frames or better yet, invest in getting posters and prints professionally framed, they'll last longer and look infinitely better. Carefully arranging framed photographs on small walls, alcoves or above your bed is a great use of space that brings character to even the pokiest of places. If you don't feel confident you can easily copy a pre-existing lay out from the internet.
Surface View are a great resource for canvases, prints, murals and maps. You can even give them images to have printed onto wallpaper, curtains or tiles if you've got something specific in mind. They're a great source of inspiration to start with if nothing else.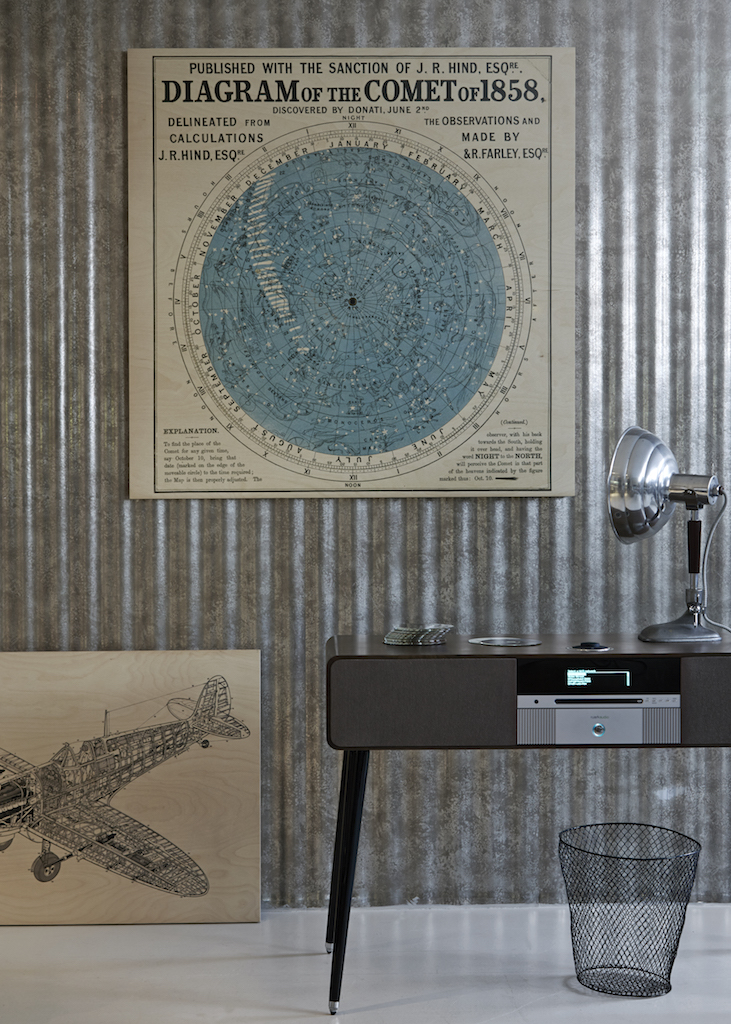 ADVERTISEMENT - CONTINUE READING BELOW
3. Sort your bed out
Bedsheets often look tired if they're being washed and dried as much as they should be (once a week FYI). Replacing them is an easy way to give your room a more sophisticated look and spending on quality is a no-brainer when you remember spend half your life in bed.
The White Company make high thread count sheets that last and wash well, their neutral designs will give your room a sophisticated look too. The Secret Linen Store are a slightly cheaper alternative that still produce 100% cotton sheets with unobtrusive designs.
Bedsheets are a great start but replacing tired duvets, pillows and investing in a mattress protector will really make your bed somewhere you—and hopefully others—want to be.
Nimbus Bedding work with top quality fabrics ensuring ethical and sustainable practices and offer a 10 year guarantee on their duvets and pillows, all of which are extremely comfortable. You won't find a better option.
ADVERTISEMENT - CONTINUE READING BELOW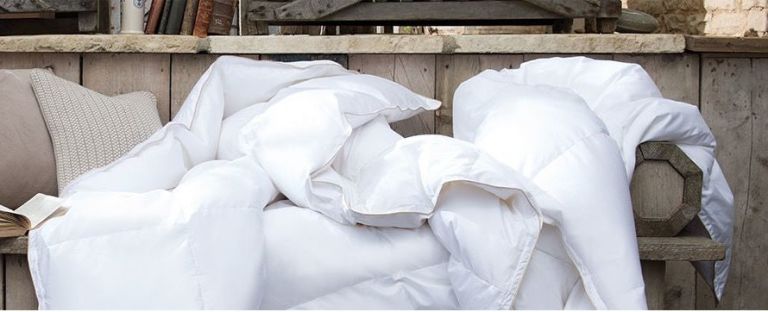 4. Swap bulky curtains for blinds
Last year we spoke to the architect behind the interior style of spots like Soho House and Byron restaurants. He said, "It is hard to do curtains in a way that doesn't block most of the daylight," pointing out that they take up a lot of space visually and literally.
ADVERTISEMENT - CONTINUE READING BELOW
He suggested taking down curtains to get the best light into a space and using simple blinds instead. Blinds will contend for less attention in the room and make it feel more spacious.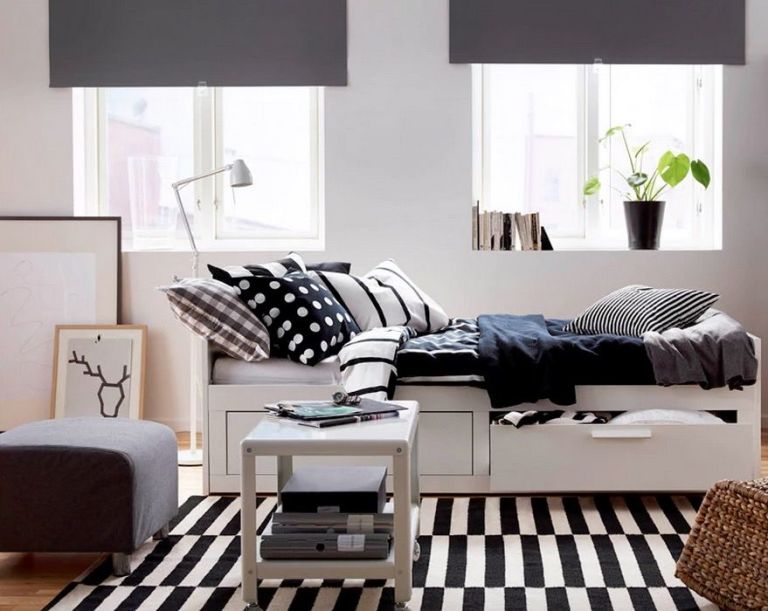 5. Choose practical storage solutions
Not having enough storage is a common problem standing in the way of you and your dream pad. Although a good tidy out is essential before re-doing your bedroom you don't have to give away all your material possessions to achieve the look you're after. The key is storage solutions that work with you rather than against you. You don't want to have to keep folding and organising every item of clothes you have.
ADVERTISEMENT - CONTINUE READING BELOW
IKEA offer lots of different sized under-bed storage which is an area you should really make use of if possible. Nobody will see this so don't get caught up in aesthetics. These M&S storage baskets are great for keeping pants and socks in so they're organised but not on show.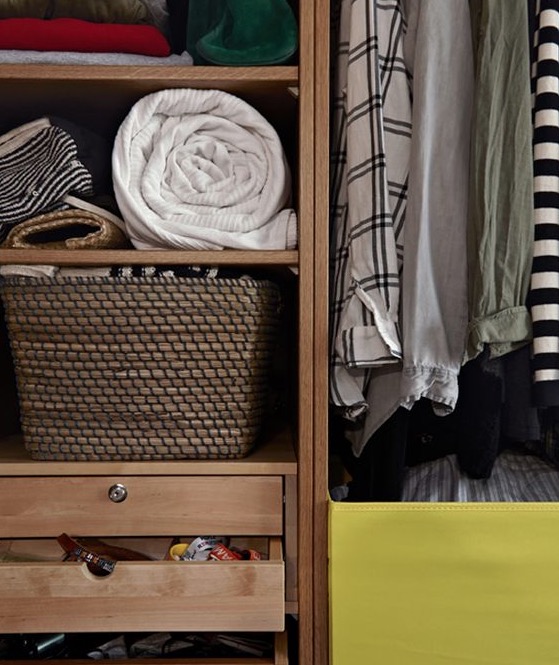 ADVERTISEMENT - CONTINUE READING BELOW
This story originally appeared on Esquire.co.uk.
* Minor edits have been made by the Esquiremag.ph editors.
Make it a worthwhile staycation.
Here are the origins of some Filipino slang used in the past 50 years.
End 2019 with some smart financial moves.
On December 26, a solar eclipse will be visible for three hours and 15 minutes.
Meanwhile, America's torture aficionados have gone on to cozy careers in journalism and academia and the courts.
Reports say the company has yet to make money three years after its inception
Add the Torsion X and ZX Torsion to your Christmas wishlist.
Offering sea-and-sky views and an abundance of food and drink, the new restaurant and bar is the best place to unwind.
Because how else would a distillery celebrate an anniversary?
The traditional barrel man, made from Mahogany and by woodcarvers on Asin Road, is now on a made-to-order basis.
If you're stuck here for the holidays, you might as well spend it somewhere with colder climes.
Be wary of things that happen behind closed doors.