Lifestyle
10 of the Most Peaceful Countries to Live In
Pack your bags.
IMAGE Getty
We've turned to the Global Peace Index (an annual study from the Institute for Economics and Peace that measures a nations' peacefulness) to help us round up 10 countries to move to if you want a bit of peace and quiet.
Iceland
Iceland has become a hotspot for tourism in recent years, and for good reason. It's certainly got the great outdoors—a stunning landscape with volcanoes, mountains, and glaciers. But if the views alone don't convince you to make it full-time, maybe the promise of stability will, because it's also the most peaceful country in the world, and has been for the past six years.
Denmark
Not only is Denmark stunning and serene, but it's also the happiest country in the world, according to the World Happiness Report, an annual ranking published by the United Nations Sustainable Development Solutions Network.
Austria
Need to get away for an extended stroll among beautiful mountains and green meadows? Austria's your place. Though if you're more of a city slicker, Austria's got that too. Vienna, the nation's capital, has been ranked the top city on Mercer's Quality of Life Index for seven years in a row, meaning political stability and personal freedom aren't in short supply.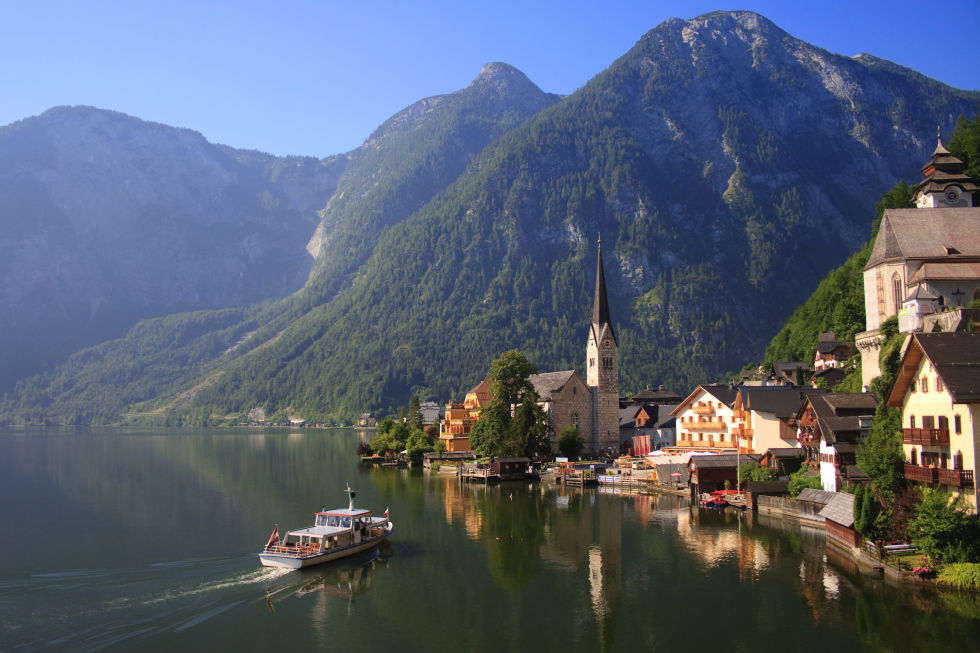 New Zealand
In New Zealand, you'll find a completely laid-back way of life. How could you not feel relaxed when you're on an island full of beaches, forests, mountains, lakes, rivers, and fjords? Plus, it also ranks high for security, and low on ongoing domestic and international conflict.
Portugal
This year, Portugal jumped six places on the Global Peace Index due to a decreasing incidence of violent demonstrations, as well as a low rating for political instability. It's also a country with almost 500 miles of picturesque coastline and a moderate climate, with 2,806 hours of sun per year in its capital, Lisbon, making it one of Europe's sunniest cities.
ADVERTISEMENT - CONTINUE READING BELOW
The Czech Republic
The Czech Republic has the second lowest ranking in the world for degree of militarization, according to the GPI, and also has the lowest unemployment rate in the European Union as of September 2016. Prague, its capital, is also full of beautiful historic architecture and rich cultural attractions.
Switzerland
There's a reason for the phrase "being Switzerland" when it comes to neutrality—the nation ranks among the lowest in the world for involvement in ongoing domestic and international conflict. Beyond that, its stunning largest city, Zurich, is also second in the world for overall quality of life as well as personal safety, according to Mercer.
Canada
Canada actually ranks 95 places higher than America on the Global Peace Index, and legalized same-sex marriage 10 years before the U.S. It's also stunning.
Japan
If the cherry blossoms and beautiful pagodas don't sell you, maybe this will: Japan has the highest life expectancy in the world—83.7 years, according to the World Health Organization. What's more, Japan ranks second in the world on Bloomberg's "Innovation Index" for tech advances.
Slovenia
This nation of mountains and vast forests is low on crime and ranks low for political violence as well as terrorism, making it a pretty transquil place to live.
Photos from Getty
This story originally appeared on Country Living UK.
* Minor edits have been made by the Esquiremag.ph editors.
Pre-loaded with classic games!
After Vask made it to the list of Asia's 50 Best Restaurants, Chef Chele Gonzalez shows that he's still the mad genius of Philippine food.
'Children of the Lake' just lost Sheron Dayoc as director.
Good luck getting them, though.
Marvel made the right choice here.
For the first time, a combination of bold colors is available.
Skate brand Osiris don't feel they've been properly credited.
Featuring the stories of four chefs.
We're counting on you, Carol.
The subject of an upcoming movie, the crime syndicate has roots as a government-backed anti-communist vigilante group.
A painting, presumably a boceto of "Spoliarium" by Juan Luna is about to be auctioned off on September 22, 2018, raising many questions about its authenticity and bringing public attention to the entire process of authentication.
Premiering next month in Busan.