Lifestyle
8 Updated Dating Rules You Can Apply to Almost Any Situation
Your handy, simple short-guide to one of the most confusing and complicated modern practices.
IMAGE Miramax Films
1| On Tinder: Swipe right, swipe left: You're missing out in the magic and ambiguity of a meaningful relationship. When in doubt, swipe right.
2| On Social Media: No good comes from staying Facebook friends with or following on Instagram someone who broke up with you.
3| On Texting: One should text "lol" only if you laughed out loud so hard that you broke all your fingers, making it harder to type–an odd time for laughter, to be honest.
4| On Sexting: The worst that could happen is that she, in a fit of rage, uploads the photo to Facebook, on which she is friends with both your coworkers and your siblings, and has Photoshopped your face onto both of your testicles.
5| On the Floor: If she dances, you dance.
6| On Camera: Any man who pranks his girlfriend for the sake of a YouTube video is not a man. He is an auteur. Of his shittiness.
7| On Commitment: Make Plans. Now, then, forever. Plans.
8| On What You've Been Taught Before: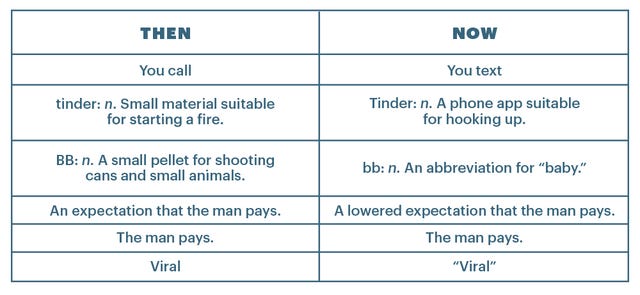 This story originally appeared on Esquire.com.
* Minor edits have been made by the Esquiremag.ph editors.
She's "agog" at how writers will get to their conclusion
We tried booking a ride with the three TNCs that recently launched operations in the capital region
As if dating wasn't hard enough.
Especially around the Batasan Complex area.
The Simpsons probably wouldn't exist without this Beatles classic.
"There will never, ever be, in the most absolute way, a 'Back To The Future 4'"
This is what a proper tote back looks like.
After his latest action flick received glowing reviews at the New York Asian Film Festival, the genre filmmaker discusses violence in cinema, grueling sequences, and the importance of Anne Curtis
The Barrie brothers on what it really takes to create an award-winning restaurant
A JobStreet report looks at gender equality across various industries