Lifestyle
8 Updated Dating Rules You Can Apply to Almost Any Situation
Your handy, simple short-guide to one of the most confusing and complicated modern practices.
IMAGE Miramax Films
1| On Tinder: Swipe right, swipe left: You're missing out in the magic and ambiguity of a meaningful relationship. When in doubt, swipe right.
2| On Social Media: No good comes from staying Facebook friends with or following on Instagram someone who broke up with you.
3| On Texting: One should text "lol" only if you laughed out loud so hard that you broke all your fingers, making it harder to type–an odd time for laughter, to be honest.
4| On Sexting: The worst that could happen is that she, in a fit of rage, uploads the photo to Facebook, on which she is friends with both your coworkers and your siblings, and has Photoshopped your face onto both of your testicles.
5| On the Floor: If she dances, you dance.
6| On Camera: Any man who pranks his girlfriend for the sake of a YouTube video is not a man. He is an auteur. Of his shittiness.
7| On Commitment: Make Plans. Now, then, forever. Plans.
8| On What You've Been Taught Before: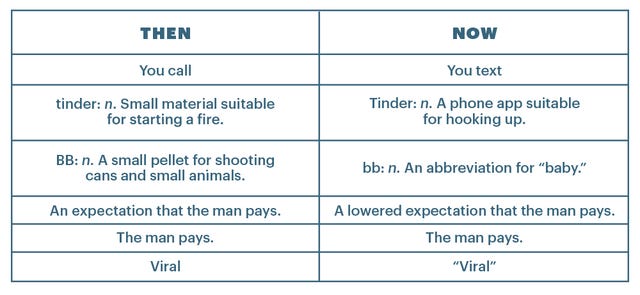 This story originally appeared on Esquire.com.
* Minor edits have been made by the Esquiremag.ph editors.
Premium Scotch whisky Macallan launches a new edition destined to appreciate in value.
To begin Esquire's series of interviews with candidates seeking posts in 2019, we speak to Samira Gutoc, a hijab-wearing Muslim who is running for the Senate in the hopes of bringing the 20-year absence of a Muslim legislator from the Upper Chamber to an end.
The drugs, art, and punk of Lower East Side defined the late writer and chef.
Melissa Reese, who is also half Filipino, now has kids dressing up like her for Halloween
Palm returns to the market with a smaller companion device to help you disconnect.
And why it's okay to play the villain.
You can wear this one to different occasions.
The Crimes Of Grindelwald star nuked the rule book.
A zombie film from Korea, new anime based on Filipino graphic literature, and other highlights
There are many. We found the best. Because no matter how good your camera or phone, a few post-production tweaks make a huge difference.
Suddenly all the magic and religion makes sense.