Lifestyle
8 Updated Dating Rules You Can Apply to Almost Any Situation
Your handy, simple short-guide to one of the most confusing and complicated modern practices.
IMAGE Miramax Films
1| On Tinder: Swipe right, swipe left: You're missing out in the magic and ambiguity of a meaningful relationship. When in doubt, swipe right.
2| On Social Media: No good comes from staying Facebook friends with or following on Instagram someone who broke up with you.
3| On Texting: One should text "lol" only if you laughed out loud so hard that you broke all your fingers, making it harder to type–an odd time for laughter, to be honest.
4| On Sexting: The worst that could happen is that she, in a fit of rage, uploads the photo to Facebook, on which she is friends with both your coworkers and your siblings, and has Photoshopped your face onto both of your testicles.
5| On the Floor: If she dances, you dance.
6| On Camera: Any man who pranks his girlfriend for the sake of a YouTube video is not a man. He is an auteur. Of his shittiness.
7| On Commitment: Make Plans. Now, then, forever. Plans.
8| On What You've Been Taught Before: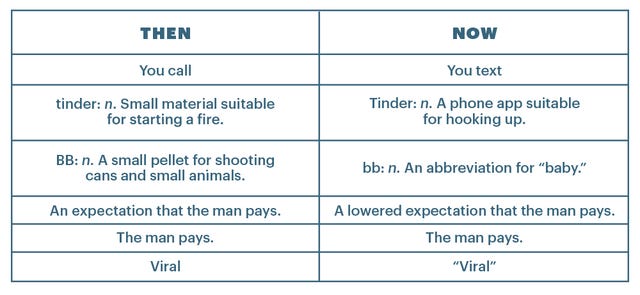 ADVERTISEMENT - CONTINUE READING BELOW
This story originally appeared on Esquire.com.
* Minor edits have been made by the Esquiremag.ph editors.
From the front lines of MTV, I watched the young star transform pop music's audience.
How to avoid having the same old regrets this February, according to Esquire's fitness columnist
Why are fans pretending otherwise?
Let's take a closer look at Jon's statue.
The XR and XS have only been out three months, but three new models are planned for this year
It's never too early to get excited about new music.
Romeo was believed to be the last of his species, but it turns out he doesn't have to croak alone.
A historical look at Pac-Man's fight earnings.
Lampara challenges how you see modern Filipino food.
Quiz Mo Ko is hosting a game show on February 1 with P1 million as prize.