Lifestyle
8 Updated Dating Rules You Can Apply to Almost Any Situation
Your handy, simple short-guide to one of the most confusing and complicated modern practices.
IMAGE Miramax Films
1| On Tinder: Swipe right, swipe left: You're missing out in the magic and ambiguity of a meaningful relationship. When in doubt, swipe right.
2| On Social Media: No good comes from staying Facebook friends with or following on Instagram someone who broke up with you.
3| On Texting: One should text "lol" only if you laughed out loud so hard that you broke all your fingers, making it harder to type–an odd time for laughter, to be honest.
4| On Sexting: The worst that could happen is that she, in a fit of rage, uploads the photo to Facebook, on which she is friends with both your coworkers and your siblings, and has Photoshopped your face onto both of your testicles.
5| On the Floor: If she dances, you dance.
6| On Camera: Any man who pranks his girlfriend for the sake of a YouTube video is not a man. He is an auteur. Of his shittiness.
7| On Commitment: Make Plans. Now, then, forever. Plans.
8| On What You've Been Taught Before: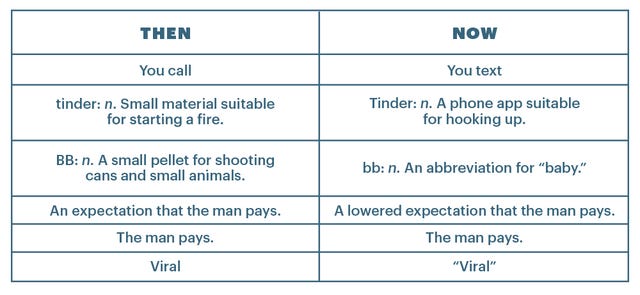 This story originally appeared on Esquire.com.
* Minor edits have been made by the Esquiremag.ph editors.
The Litas, an international collective for women on two wheels, aim to ride over every stereotype there is.
Why call Pet Busters when you can do this instead?
Clue: It's not the Philippines.
Find out if you'll be affected here.
Manners maketh profitable Hollywood franchises.
The Department of Finance just confirmed it.
When to wear brogues, hiking boots, Chelsea boots, loafers, etc.
The latest flagship sneaker sports a whole new technology: FastFit.
The legend's posthumous music is both heartbreaking and inspiring.
A quick comparison of the richest billionaires from the US and the Asia-Pacific region
"Sometimes I'll wait for hours"