Lifestyle
Meet Akio, a Jeepney Driver's Son Who is Now a Self-Taught Trader and YouTube Star
His video tutorials on charting and technical analysis are both accessible and fun.
At the Inspire PH summit, an annual event sponsored by fintech startup Investagrams, over 1,000 participants gathered to listen to several speakers talk about their experiences in making money through active stock trading. Itâs the more fast-paced counterpart to investing, in which investors hold on to stocks for a long period of time to see its price appreciate.
Those talks didn't stay on the stage, as during intermissions, many attendees approached the speakers to ask for personal advice on the stock market. These participants, which ranged from enthusiasts and beginners to seasoned experts, all exchanged ideas and strategies on stock trading.
One of the most sought-after of the speakers was the founder of an online group of stock trading enthusiasts called MoneyGrowersPH, who goes by the pseudonym "Akio." With over 80,000 likes on Facebook and 38,000 subscribers on YouTube as of early October, he was often swarmed by Inspire PH attendees who wanted to ask him questions or to take a quick photo with him.
In fact, while he was being interviewed by Entrepreneur Philippines at the sidelines of the event for this story, a group of over 30 people had quickly formed around Akio to listen to his answers and ask their own questions.
"Mga personalities sa trading, below 15,000 likes, [so] naging outlier yung page," he told Entrepreneur Philippines.
The large following isn't a surprise, as his content covers a variety of stock market topics with the aim of making them as easy and accessible as possible, and fun, too. In the middle of his video tutorial on the risks of long-term investing, he inserts a movie clip showing a well-known Filipino actor speaking the line, "Sinayang mo lang ang anim na taon ng buhay ko." Before the clip, he showed a chart of San Miguel Corp.'s share price falling from its peak six years before but up more than doubling from the year before.
ADVERTISEMENT - CONTINUE READING BELOW
In his speech at Inspire PH, Akio highlighted that anyone can build wealth from stock trading regardless of their background, as long as they put in the necessary work.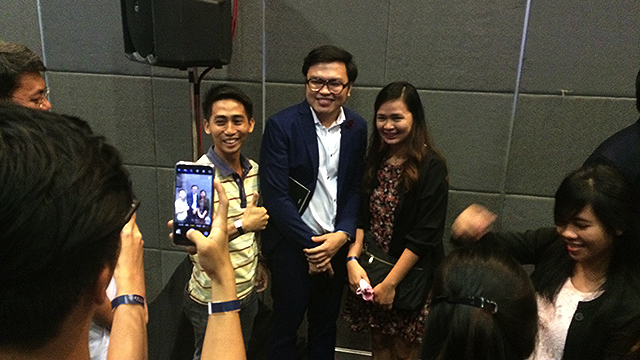 Akio's fans swarmed him at Inspire PH to ask for stock trading advice or take a quick photo.
Personal background
He's speaking from experience. Akio grew up in a low-income household, where his father worked as a jeepney driver and his mother a market vendor. While in school, he had to find ways to earn extra income, which led to several personal and business ventures. Among these ventures is a food-and-beverage business called Sugar Daddy and a five-year stint as the head of filmmaking in a local studio.
At the side of these ventures, Akio was first exposed to the stock market. In 2012, he opened an account with online brokerage firm COL Financial and poured in P10,000.
"May kaklase ako noon, best friend ko siya, nagpapaunahan kaming magkaroon ng P1 million," said Akio of his first exposure to stocks. "Sabi ko, hahanap ako ng strategy kung paano ko makukuha yun."
CONTINUE READING BELOW
Recommended Videos
While he wasn't an active trader in the first few years, he eventually came back to his COL account after closing down his food-and-beverage business in 2014. Inspired by a veteran stock trader, who calls himself "Zeefreaks" and frequently blogs about his own trading journey, Akio infused P100,000 in capital from his earnings as a videographer and started trading stocks online.
"In a day, kumikita siya ng milyon sa loob ng isang stock," Akio told the Inspire PH audience. "Sabi ko, darating yung araw, kaya ko rin 'to."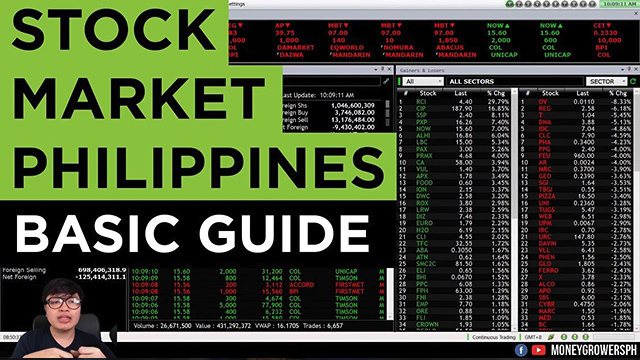 As of early October 2018, Akio has over 80,000 likes on Facebook and over 38,000 followers on YouTube.
Initial losses
Unfortunately, simply emulating what the veteran stock trader was doing wasn't enough. Shortly after he started trading, Akio lost most of his initial capital.
"Gusto kong i-replicate yung ginagawa niya, so nagte-trade ako ng mga stocks na hindi blue-chip companies kasi yung mabilis gumalaw. So ginawa ko, invest ako doon, [pero] nasunog yung pera eventually," shared Akio.
ADVERTISEMENT - CONTINUE READING BELOW
But that didn't dissuade him from trading, as shortly after losing his initial capital, he borrowed P400,000 from his family, much to the objection of his mother. His mother was probably right to object because just after a few months, Akio lost most of his family's money from trading.
"Sobrang sakit noon... Hindi mo alam kung paano babawiin," he shared in Inspire PH.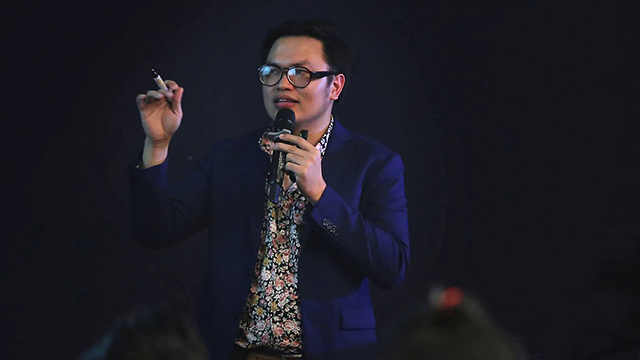 By the first quarter of 2017, Akio was already handling a seven-digit portfolio.
Study, study
But he didn't give up, and he continued studying about stock trading and forming a personalized strategy to maximize profits and minimize losses. And for Akio, that meant understanding that there was more to stock trading than simply buying and selling.
"It's more than that, hindi lang buy and sell. 'Yun pala yung kulang ko, wala akong proseso. Di ko maintindihan yung larong to, kaya di ako kumikita kagaya nina Zeefreaks," shared Akio in his speech.
ADVERTISEMENT - CONTINUE READING BELOW
After almost two years of self-studying and being mentored by Zeefreaks, Akio was able to turn his portfolio around and start making gains. He shared that not only was he able to recover his family's money, but that he was able to more than double his capital. By the first quarter of 2017, he was already handling a seven-digit portfolio, and that was when he decided to quit his job as a videographer and focus solely on stock trading.
Today, Akio's portfolio remains in the millions. And while in his first few years of trading he used money from his family or his own pockets, he is now also handling capital from several friends who run businesses. He told Entrepreneur Philippines that in exchange for growing their money, they teach him about other investment vehicles such as real estate.
"I don't care about money. Gusto kong matuto ng skill," said Akio. "Yung mga investor ko, gusto ko nagbibigaysakin ng skill."
Technical, not fundamental
Akio's approach to trading, which he shares with the other speakers in the Inspire PH event, foregoes fundamental approaches for technical analysis. While the former looks at the company, the economy and other characteristics that influence a stock's price, the latter looks at the price itself and attempts to discern emerging patterns based on previous trends.
"If I rely on fundamental analysis, paanoyungmgamayayamanna may kaibigan inside the company?" said Akio of his reason for using technical analysis. In his speech, he added: "Kung maganda earnings ng company mo, good for your company. Pero pagbumabagsakyung price, 'tas meron akong position doon, I will cut... I care about my money."
ADVERTISEMENT - CONTINUE READING BELOW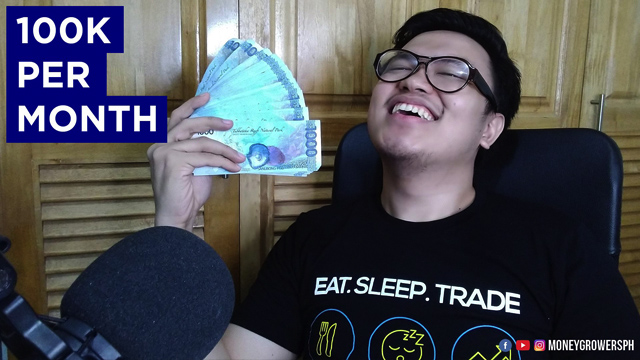 Akio's fresh and fun take on stock market topics has garnered him a large online following.
Social media
Akio's frequent online posts about his trading activity and his humble background have made him well-known among stock traders and enthusiasts. In fact, he revealed that the reason he created a YouTube channel was because of the sheer amount of questions he was getting on his Facebook page.
"Sabi ko, maraming Filipino 'yunggustongmatuto," Akio said of his large following.
While the country's stock investors and traders remain a very small community—the PSE revealed that there were only less than 869,000 stock market accounts by end-2017—the success and popularity of personalities such as Akio are indicative of the increasing interest within Filipinos to put their money in stocks. And Akio believes that because of his own experiences, anyone who puts in the effort will be able to replicate his success regardless of their backgrounds.
ADVERTISEMENT - CONTINUE READING BELOW
"That's why tinutuloy-tuloy ko lang kasi gusto kong ma-experience din ng mga Filipino yungnagawa ko," he said. "It's really possible. It's repeatable, 'yung process na 'yun."
*****
Lorenzo Kyle Subido is a staff writer of Entrepreneur PH. This story originally appeared on Entrepreneur.com.ph. Minor edits have been made by the Esquiremag.ph editors.
More Videos You Can Watch