Movies & TV
6 Actors Who Were Traumatized By Their Movie Roles
They suffered for their art
Going method is one thing, but when actors immerse themselves too much in their roles, it can be tricky to come out the other side. Spend more than a year crying and being shouted at for 12 hours a day and it's probably going to smart a bit. Months in sub-zero temperatures chowing on raw liver—might need a bit of time off afterwards.
These are the heroes of the cinema who really messed themselves up for our viewing pleasure.
1| Anne Hathaway as Fantine in Les Misérables
As if listening to Russell Crowe singing weren't harrowing enough, the Hath chopped off her hair and lost a whole load of weight by eating lettuce and oatmeal paste to play the tragic character of Fantine. It took her ages to get over it, too.
"I was in such a state of deprivation—physical and emotional. When I got home, I couldn't react to the chaos of the world without being overwhelmed. It took me weeks till I felt like myself again," she said. It won her an Oscar though.
2| Shelley Duvall as Wendy Torrance in The Shining
ADVERTISEMENT - CONTINUE READING BELOW
The physical and mental torture endured by Duvall is well documented—it made for an amazingly brittle, fractured performance but was not a bundle of laughs at the time.
They shot for 13 months, the infamous baseball bat scene ran to 127 takes, and Duvall said at points she spent 12 hours a day just screaming. Duvall concedes Kubrick got a great performance out of her, but she describes the experience as "almost unbearable".
3| Leonardo DiCaprio as Hugh Glass in The Revenant
Just stopping short of actually fighting a bear, DiCaprio went to crazy lengths of endurance to play the role of a man who has to go to extreme lengths to survive. Shooting in massively sub-zero temperatures, DiCaprio experienced freezing river dives, wearing sodden and then frozen bear skin, and eating raw liver.
Unsurprisingly he got sick (though it did finally bag him that Oscar). "I'm not complaining about the difficulty of it, but it took us all somewhere that we never imagined."
CONTINUE READING BELOW
Recommended Videos
4| Heather Donahue as Heather Donahue in The Blair Witch Project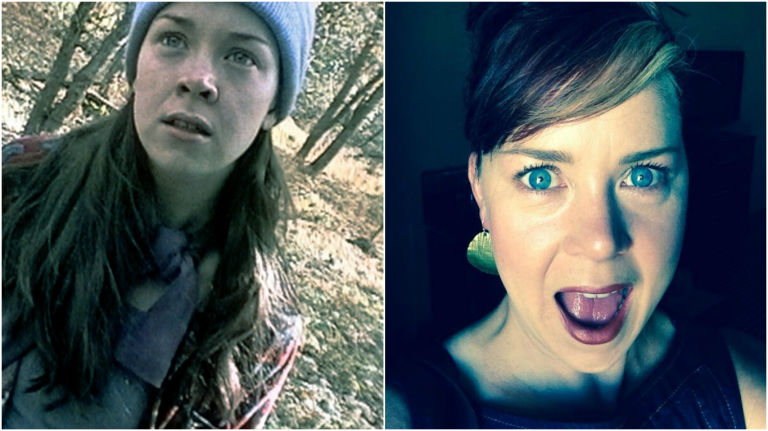 To be fair, none of the cast had a ball during this rather unusual shoot. Plunged into the woods without knowing exactly what the directors had planned, they were deliberately harried and alarmed every night, and kept in a state of constant anxiety.
Heather in particular had a tough time after Blair Witch was released. Because of the film's unusual marketing, she had to pretend the whole thing was real—i.e., she had to pretend to be dead. In a piece for The Guardian, she wrote: "My obituary was published when I was 24. It's a complicated thing to be dead when you're still very much alive and eager to make a name for yourself." She later quit acting and is now a novelist and screenwriter.
5| Marilyn Burns as Sally Hardesty in The Texas Chain Saw Massacre
ADVERTISEMENT - CONTINUE READING BELOW
Texas Chain Saw is one of the most traumatic movies to watch, so it shouldn't be a massive surprise that it was also stressful to work on. Made on a small budget, gritty and scrappy, it saw "Final Girl" Marilyn Burns suffering most at the hands of Leatherface and director Tobe Hooper.
The dinner sequence was particularly traumatic: the set stinking of rotten food under the heat (and co-star Gunnar Hansen stinking in his costume), Sally is hit repeatedly in the head with a sledgehammer (covered with foam rubber but still heavy), then her finger is cut open (for real). Not to mention the exhaustion of being tied up and screaming for hours on end. "It was surrealistic and became so frightening because I had to be tied up and screaming for so long," she told Terror Trap. "Afterwards, I was just so grateful it was over. I probably was the happiest girl alive."
6| Kyle Richards as Lindsey Wallace in Halloween
ADVERTISEMENT - CONTINUE READING BELOW
The little kid in Halloween whose babysitters get bothered by Michael Myers was probably a bit young to cope with that level of evil in Carpenter's classic. Richards was just nine when the film came out, so although she says the filming itself was totally fine (she didn't really understand what was going on), watching the movie at the premiere messed her up for years.
"I had no idea what I was in for. Seeing it for the first time all pieced together was a very, very different movie," she told Halloween Daily News. "It was just really scary, and I really did sleep with my mom until I was 15 years old after that. I was terrified."
This story originally appeared on Digital Spy.
* Minor edits have been made by the Esquiremag.ph editors.
More Videos You Can Watch