Aretha Franklin's career soundtracked the greatest moments of change in the postwar United States and, more than once, captivated a nation divided by its prejudices. Demanding attention, understanding, and r-e-s-p-e-c-t, her songs became anthems for the Civil Rights and Women's Liberation movements, and she an idol for African-American women. She gave a voice—and what a voice it was—to their blues and dared them to take pride in their shared identity. Her career, which opened record label doors and radio airwaves for all the many young black singers who've been bold enough to create in her wake, will never be matched in influence.
Aretha Franklin, the Queen of Soul and the greatest singer who ever lived, died on Thursday in her home. The icon, a powerhouse vocalist and a master of soul, jazz, R&B, and pop, was 76 years old. Her publicist has confirmed the news to the Associated Press.
Born 25 March, 1942 in Memphis, Tennessee, Franklin was the fourth of Reverend Clarence LaVaughan Franklin and Barbara Franklin's five children. The couple—he the most famous African-American preacher of his generation, she a gospel singer—separated before Franklin turned six, and Barbara died just shy of Franklin's tenth birthday, claimed by a fatal heart attack. The family relocated several times early in Franklin's life, eventually settling in Detroit, Michigan, where Clarence, aka "C.L.," assumed a posting at New Bethel Baptist Church. His congregation became the first audience for his prodigious daughter.
Franklin recorded her first songs during her early teens at New Bethel; Songs of Faithwas released via a local label in 1956. The set did little to launch her career, but the time the young woman was spending on the road with C.L.'s traveling revival show—the C.L. Franklin Gospel Caravan—proved formative: She became friendly with gospel giants like Sam Cooke, Mahalia Jackson, and Clara Ward; the latter two each helped care for Franklin and her siblings in the wake of her mother's absence.
ADVERTISEMENT - CONTINUE READING BELOW
The rotating cast of performers informed her musical identity, but it was C.L. who taught her to perform. "His delivery was very dynamic," she told Rolling Stone in 2014. "If he had chosen to be a singer, he would have been a great one." At the age of 14, while recording that first batch of gospel tunes, which included "There Is A Fountain Filled with Blood" and "While the Blood Runs Warm," Franklin was pregnant with her second child, Edward. (Clarence, fathered by a classmate and named for Franklin's father, was born when Franklin was 12.) She left school and embraced the road full-time, a lifestyle she maintained more or less until her death.
Detroit remained home-base for the Franklin family, but in 1960, at the age of 18 and having recently signed with Colombia Records, she decamped to New York City. Marketed as a lounge singer and paired with pop producers, her records from the next handful of years, which include The Tender, the Moving, the Swinging Aretha Franklin (1962), Runnin' Out of Fools (1964), and Yeah!!! (1965), sold poorly. Years later, her producer at the time John Hammond, who also worked with Billie Holiday, would admit, "I cherish the albums we made together, but Colombia was a white company who misunderstood her genius."
ADVERTISEMENT - CONTINUE READING BELOW
Recommended Videos
Signing with Atlantic Records in 1966 changed all of that. Jerry Wexler, Atlantic's renowned producer and one of the great record men of this century, took over as her producer—and the music transformed. Back on the piano and supported by the Muscle Shoals rhythm section, Franklin began topping the charts with cuts like 1967's "I Never Loved a Man (the Way I Love You)" and "Respect," Franklin's greatest recording ever, originally penned by Otis Redding. The Queen of Soul was born, and along with it, a new paradigm of pop star.
The next five years were the most productive of her career—and one of the most important half-decades for American music, ever. No artist deserves more credit for the secularization of gospel music than Franklin, and no artist encapsulated the black female experience as fully or powerfully. Along with "Loved" and "Respect," I Never Loved a Man the Way I Loved You—her Atlantic debut and arguably the greatest soul album of all time—also included seminal cuts "Dr. Feelgood," "Do Right Woman, Do Right Man," and "A Change Is Gonna Come," a cover of Sam Cooke's unforgettable anthem. The full range of her mezzo-soprano was realized, her convictions unleashed.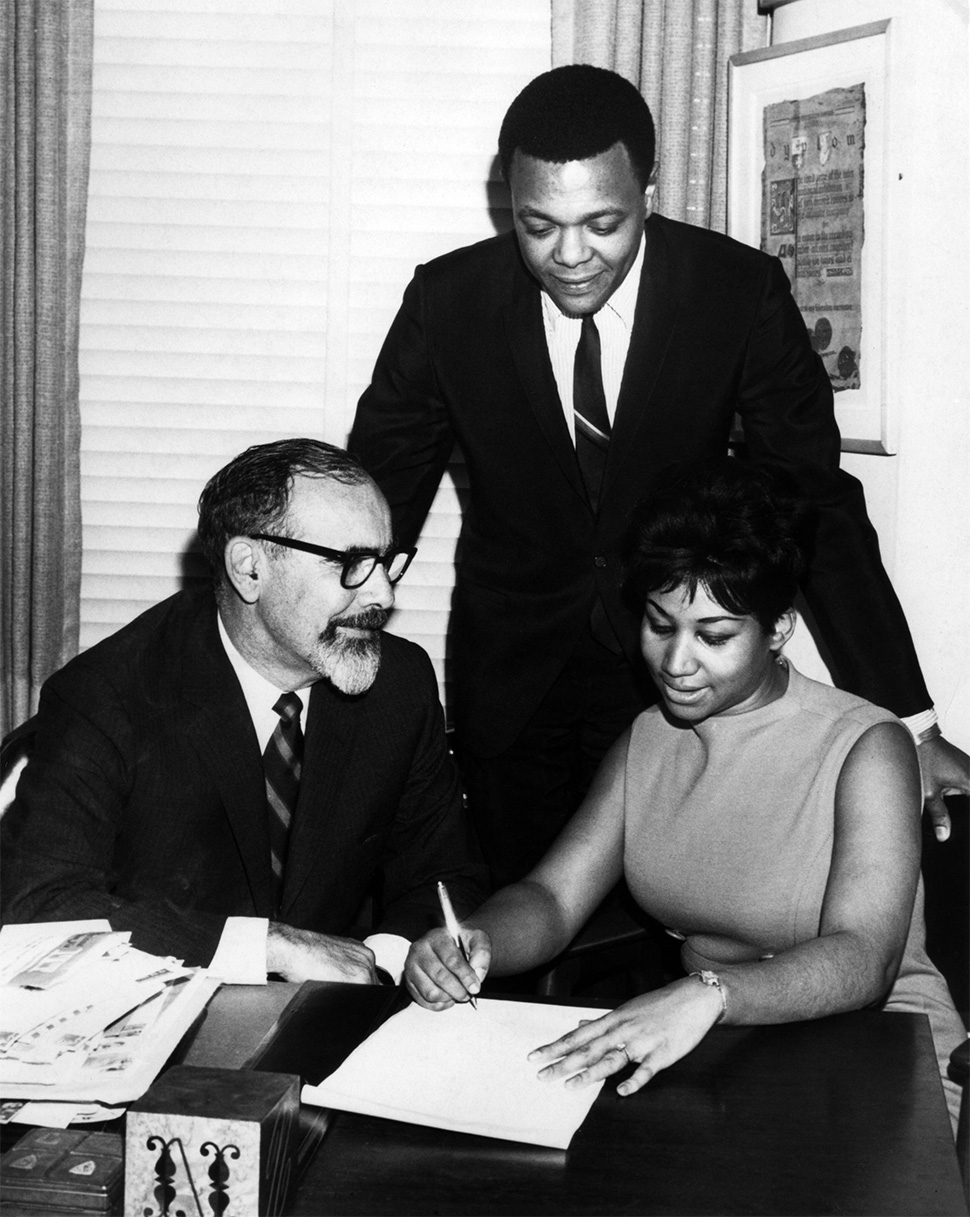 ADVERTISEMENT - CONTINUE READING BELOW
"Respect," "Chain of Fools," which released a year later on Lady Soul, and "Think," also released in 1968 but via Aretha Now, all became anthems for the Civil Rights Movement and Women's Liberation Movement following release. The premier representative of the black community in entertainment, she performed "Take My Hand, Precious Lord" at a memorial service for Dr. Martin Luther King, Jr. following his death.
The mainstream had also fully embraced her during this time: "Respect" earned her her first two—of ultimately 18—Grammys. She took home statues that year for Best Rhythm & Blues Solo Vocal Performance, Female and Best Rhythm & Blues Recording. Franklin is tied with Whitney Houston, a powerhouse vocalist whose career was inspired by Franklin, for the second-most Grammy performances by a female artist. They each took the ceremony's stage eight times during their careers.
Forgotten to some, perhaps, the Queen of Soul is not just a nickname. Franklin was, literally, awarded a crown for assuming the throne in 1968 in Chicago. Deejay Pervis Spann did the honors during Franklin's performance at Chicago's Regal Theater. She has held the title for 50 years, inspiring artists like Chaka Khan, Beyoncé, Mariah Carey, Alicia Keys, and countless others.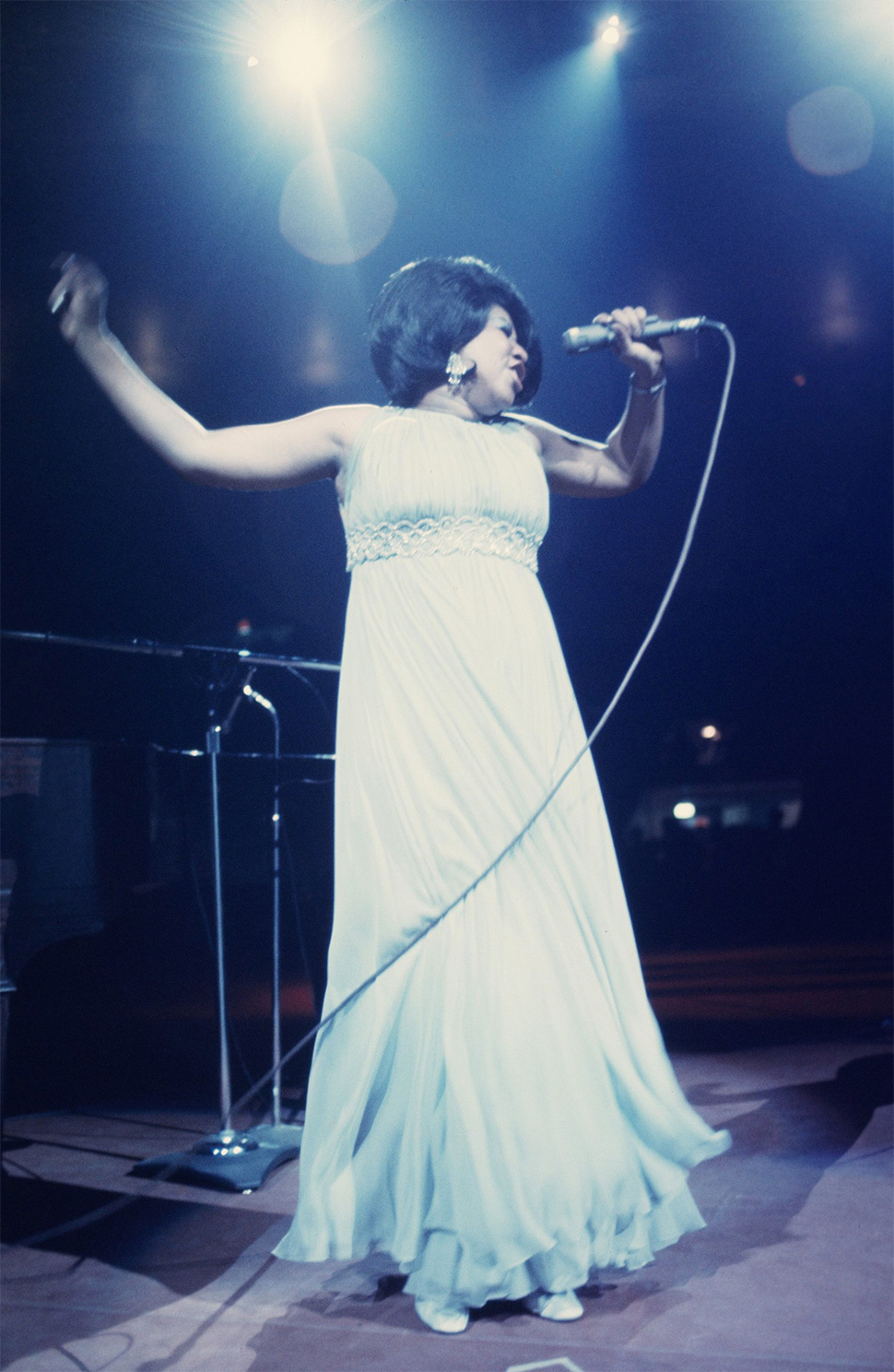 ADVERTISEMENT - CONTINUE READING BELOW
The '70s was a decade of creative highs that tumbled into years of personal lows for the icon. Studio albums Spirit in the Dark (1970) and Young, Gifted and Black (1972) each landed thunderously as they explored themes of empowerment and self-actualization. And her live album Aretha Live at Fillmore West (1971) captured the vitality of her performances while introducing her catalog to the white counterculture community.
Out of Dark's 12 songs, five were written by Franklin—the most on any album in her catalog. They chronicled, with a knowing that still shocks, the perils of divorce and new love found. (Franklin separated from her first husband, Theodore "Ted" White in 1969; she remarried, to actor Glynn Turman in 1978. She and Turman would divorce in 1984.)
And the ripples of Black, named for the Nina Simone cover recorded for the collection, continue to fan out in the pop-music discourse of 2018. The LP released into an America vibrating with tension—the Vietnam war, nearing its end, had incited rage while the assassinations of King, Malcolm X, and both John and Robert Kennedy still had many reeling, searching for closure or steady ground. The Black Power Movement was nearing its crescendo. That energy, the way it would fragment, combust, explode, woo, and even, on occasion, dissipate, is on glorious display all across Black. To listen to it is to listen to a defining moment in American history.
After a little more than a decade together, Franklin ended her partnership with Atlantic Records in 1979, penning a new contract with the Clive Davis-founded Arista Records—the same year that her father was shot during a robbery of his home in Detroit. He would remain in a coma until his death, five years later at the age of 69. The '80s also saw Franklin lose her brother Cecil and sister Carolyn; he to lung cancer, she to breast cancer. Her older sister, Erma, whose backing vocals line many of Franklin's most famous recordings, would die in 2002 from throat cancer.
ADVERTISEMENT - CONTINUE READING BELOW
Fame had also taken its toll at this time. It was rumored that Franklin suffered a nervous breakdown while on stage in 1973; in 1982, after a particularly bumpy flight, she developed a fear of flying that would keep her land-bound for the rest of her career, effectively barring her from performing abroad. As The New Yorker notes, Wexler wrote of Franklin in his memoir as troubled: "I think of Aretha as Our Lady of Mysterious Sorrows. Her eyes are incredible, luminous eyes covering inexplicable pain. Her depressions could be as deep as the dark sea. I don't pretend to know the sources of her anguish, but anguish surrounds Aretha as surely as the glory of her musical aura."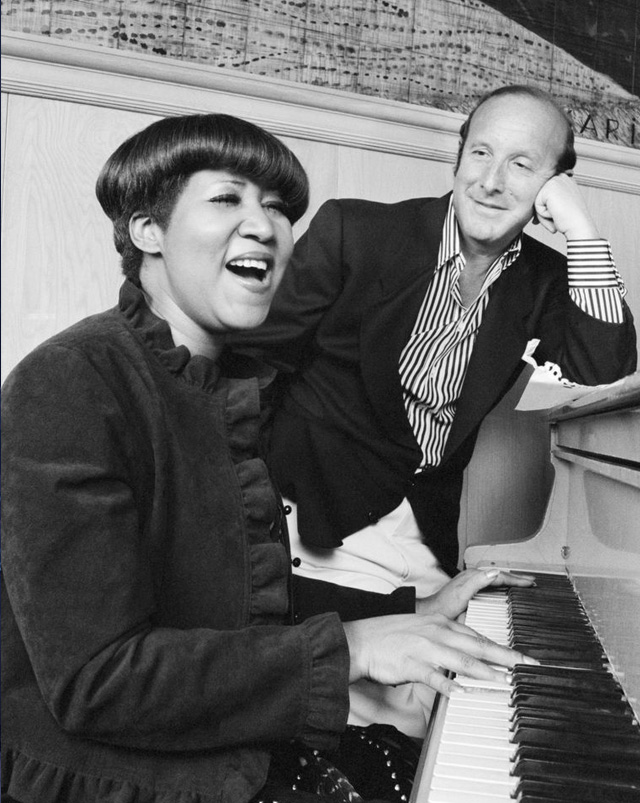 In 1987, the same year she scored her second No. 1 pop hit ("I Knew You Were Waiting for Me," a duet with George Michael), Franklin became the first female performer to be inducted into the Rock and Roll Hall of Fame. Until the time of her death, the accolades continued to stack up. In 1991, she received the Recording Academy's Grammy Legend Award and in 1994; she was awarded a Lifetime Achievement Award from the same voting body, two-plus decades before her career would wrap. In 2005, she was awarded the Presidential Medal of Freedom; in 2008, she was honored as the MusiCares Person of the Year. She's collected honorary doctorates from Harvard and Yale, and has been inducted into the NAACP and Gospel Music Halls of Fame.
ADVERTISEMENT - CONTINUE READING BELOW
Franklin charted 43 Top 40 Hits on the Billboard Hot 100 and sold tens of millions of records during her career. When "The Only Thing Missin'" and "Wonderful," each off of So Damn Happy, took off in 2003, she had officially logged hits in five consecutive decades. She sang at the inaugurations of two U.S. presidents: Bill Clinton and Barack Obama.
She brought the latter to tears during her performance of "(You Make Me Feel Like) A Natural Woman" at the 2015 Kennedy Center Honors. Carole King, who wrote the song with her first husband, was completely overcome. In her seventies and cloaked in one of her trademark floor-length furs, her instrument may have lost a shred of its shine by then, but none of its power. In fact, the performance is a remarkable display of everything that made Franklin so peer-less: how she was able to cross so many notes while carrying just one word in her mouth, the way she circled a beat with her vocal, and her profound, proud female energy.
Speaking to The New Yorker months later, Franklin admitted that the evening was "one of the three or four greatest nights of my life."
That same interview included an emailed quote from Barack Obama, recalling her performance: "Nobody embodies more fully the connection between the African-American spiritual, the blues, R. & B., rock and roll—the way that hardship and sorrow were transformed into something full of beauty and vitality and hope. American history wells up when Aretha sings. That's why, when she sits down at a piano and sings 'A Natural Woman,' she can move me to tears—the same way that Ray Charles's version of 'America the Beautiful' will always be in my view the most patriotic piece of music ever performed—because it captures the fullness of the American experience, the view from the bottom as well as the top, the good and the bad, and the possibility of synthesis, reconciliation, transcendence."
ADVERTISEMENT - CONTINUE READING BELOW
"AMERICAN HISTORY WELLS UP WHEN ARETHA SINGS." — BARACK OBAMA
In 2010, it was reported that Franklin was diagnosed with pancreatic cancer. She canceled several shows during that time but never confirmed the diagnosis. (During her career she also struggled with alcoholism and obesity.) As she appeared at the next year's Grammy Awards ceremony, she'd grown noticeably thinner, but by 2013, things appeared to have stabilised. During a concert at Radio City Music Hall in New York City, she recalled turning to prayer while her doctors' concerns grew grave: "[I told them,] you burn the midnight oil, you read books, but you really don't know that much about me," she said, according to Rolling Stone. "You see, I come from a praying family…' A couple of years later I went back to the hospital, and those same doctors are saying, 'Miss Franklin, the thing we saw before, we don't see no more.' Hallelujah!"
The respite was short-lived, however. While Franklin released three LPs this decade—two since the time of that concert: Aretha Franklin Sings the Great Diva Classics(2014), A Brand New Me (2017)—the legendary artist was forced to retire from live performances last year. "I feel very, very enriched and satisfied with respect to where my career came from and where it is now," she told Detroit's WDIV Local 4, announcing her drastically-scaled-back performance plans. "I'll be pretty much satisfied, but I'm not going to go anywhere and just sit down and do nothing. That wouldn't be good either." Franklin logged her final performance last fall at Elton John's annual AIDS foundation gala in New York City.
ADVERTISEMENT - CONTINUE READING BELOW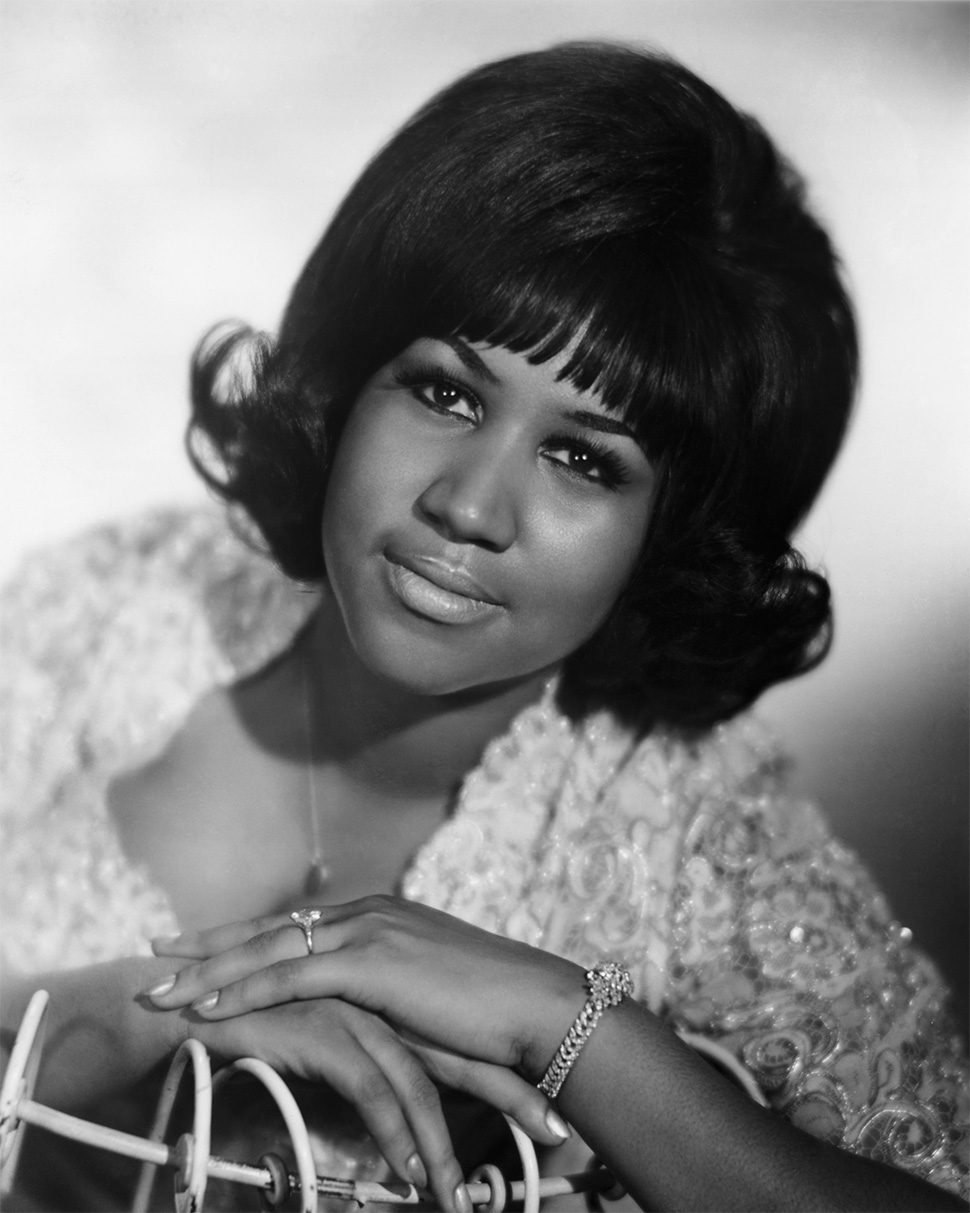 Her life has been dissected and portrayed in the popular media numerous times over the years. She commissioned an autobiography with writer David Ritz in that published in 1999 to minimal fanfare. (Ritz attributed the failure of Aretha: From These Roots to a lack of cooperation from Franklin regarding the more painful details of her life.) And 15 years later, he published an unauthorised biography, Respect: The Life of Aretha Franklin. The work, shocking in its retelling of a life full of scandal, abusive, and loss, was denounced by Franklin, but as The New Yorkerpointed out following its release, none of the sources ever back-pedalled on their comments. Earlier this year it was announced that Franklin had tapped Jennifer Hudson to portray her in an upcoming biopic.
Franklin is survived by her four children, her older brother Vaughn Franklin, her half-sister Carl Ellan Kelley, and her expansive, influential catalog, which, thankfully, will outlive us all.
ADVERTISEMENT - CONTINUE READING BELOW
This story originally appeared on Esquire.com.
* Minor edits have been made by the Esquiremag.ph editors.