Movies & TV
First Look at Donald Glover as Lando in Star Wars' Han Solo Prequel
It's a miracle made to order.
Ron Howard's latest teaser from the set of Star Wars' untitled Han Solo prequel is the first proper look at one of the galaxy far, far away's true good guys.
The director had his mobile handy while setting up for a shot of Donald Glover as smooth-talker Lando Calrissian in the Millennium Falcon's cockpit, so why not share it with the world?
It's not exactly a full-on publicity shot of Lando, but the golden flight jacket he's rocking is absolutely vintage him. This was the second exciting on-set preview of the week.
Howard's camera also caught Chewbacca in a clinch with his wife Malla, a Wookiee best known for the disastrous Star Wars Holiday Special and for more favorable appearances in spin-off books.
Donald Glover will be following in the footsteps of the legendary Billy Dee Williams—who played Lando in The Empire Strikes Back and Return of the Jedi,as well as Star Wars Rebels more recently.
ADVERTISEMENT - CONTINUE READING BELOW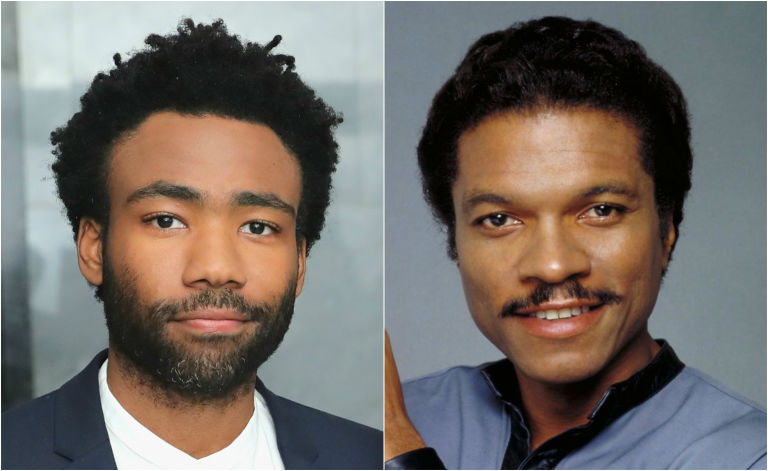 When his casting as the iconic Lando Calrissian was first announced late last year, Donald admitted that he was most concerned with living up to his own parents' expectations.
"I told my dad immediately, and my mum was in the back and said, 'Don't mess it up!' Because [original Lando] Billy Dee [Williams]—that's hers," he joked.
CONTINUE READING BELOW
Recommended Videos
Star Wars' untitled Han Solo movie will arrive in cinemas in May 2018.
This story originally appeared on Esquire.co.uk.
* Minor edits have been made by the Esquiremag.ph editors.
More Videos You Can Watch