Movies & TV
The 15 Sexiest Erotic Thrillers, Ranked
Sexy and scary, in equal measure.
If movies from the '80s and '90s taught us anything, it's that sex could be dangerous. It was during those two decades that the erotic thriller genre hit its peak, offering movies that were seductive and thrilling in equal measure. When erotic thrillers go bad, they're a bust—trashy, shlocky messes. But when they're good, they're titillating and unnerving, picking up the flashes of films noir and offering a contemporary, hypersexual spin on the classic thriller. Here are some of the sexiest erotic thrillers ever made.
15| Cruel Intentions (1999)
Ryan Phillippe and Sarah Michelle Gellar play two bored, horny, super-rich step-siblings who shamelessly flirt with each other while scheming to destroy the morality of a prim and proper classmate played by Reese Witherspoon. This teen-centered adaptation of Les Liaisons Dangereuses isn't as deep as its source material, but hey: you don't need Cliffs Notes for this one.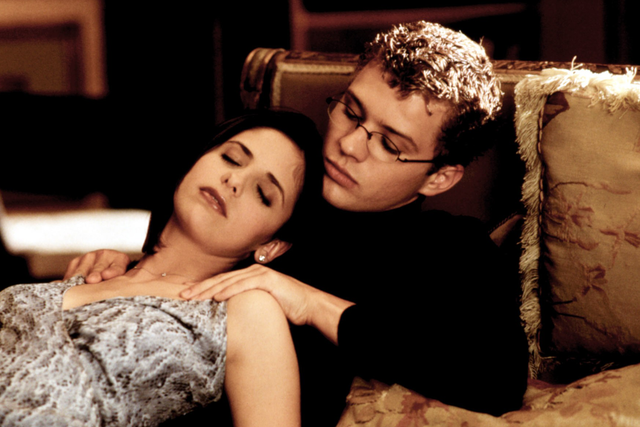 14| Angel Heart (1987)
Harry Angel (Mickey Rourke) is a small-time private detective in New York City who takes an assignment from a mysterious man named Louis Cyphre (Robert De Niro) to find a missing singer called Johnny Favorite, who disappeared before World War II. Angel's investigation takes him to New Orleans, where he encounters plenty of people who have seen Favorite—but all of whom wind up dead. Meanwhile, he meets a voodoo priestess played by Lisa Bonet, and learns that Cyphre might be hiding a shadowy secret himself.

ADVERTISEMENT - CONTINUE READING BELOW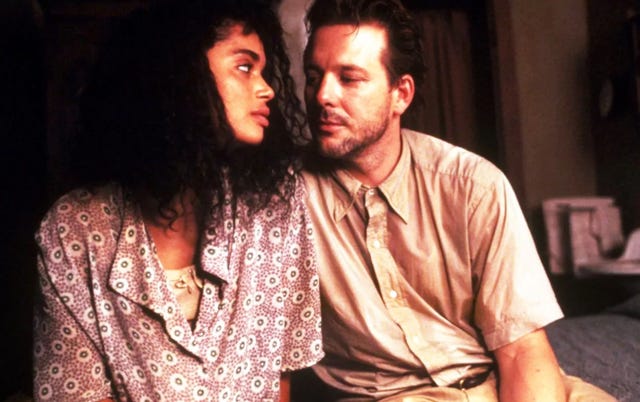 13| Wild Things (1998)
Wild Things is notorious for two things: Kevin Bacon's exposed penis and a threesome between Denise Richards, Neve Campbell, and Matt Dillon. The latter is mostly an excuse to feature then-unknown Richards topless. Despite its mainstream soft-core nature, the movie is an otherwise overwrought, trashy neo-noir.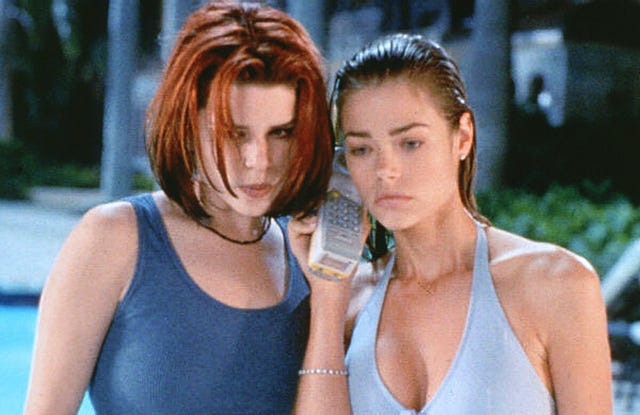 12| The Handmaiden (2016)
Sarah Waters's Fingersmith gets a South Korean adaptation in Park Chan-wook's psychological thriller. At the height of the Japanese occupation of Korea in the 1930s, the young Sook-hee is hired as a handmaiden for Lady Hideko, a Japanese heiress. What Hideko doesn't know, however, is that Sook-hee is in cahoots with Count Fujiwara, who plans on seducing Hideko and stealing her fortune—but Hideko has dark motives of her own.

CONTINUE READING BELOW
Recommended Videos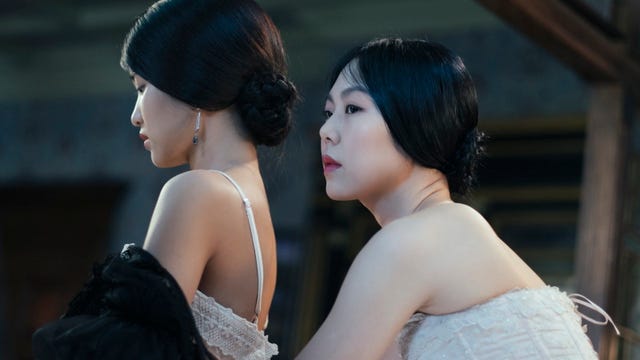 11| Cat People (1982)
Paul Schrader directs this remake of Jacques Tourneur's 1942 thriller. Nastassja Kinski stars as Irena, a young woman who is visiting her brother Paul (Malcolm McDowell) in New Orleans. After Irena falls in love with a zoologist named Oliver (John Heard), Paul reveals to his sister that they are, in fact, werecats—and she must mate with another of their species to prevent her ultimate transformation. Thus begins a deadly game of cat-and-human as Irena and Oliver must outsmart Paul—and prevent Irena's evolution into a deadly leopard.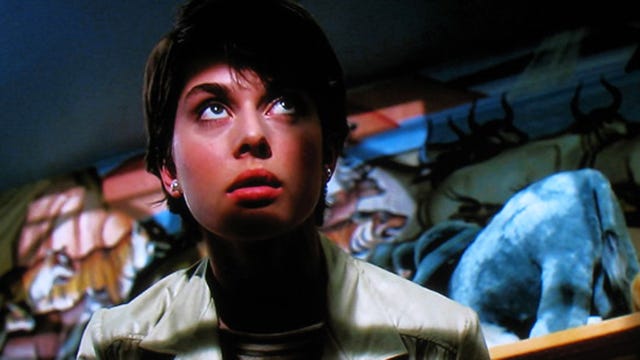 ADVERTISEMENT - CONTINUE READING BELOW
10| Femme Fatale (2002)
Brian De Palma often turned to Hitchcock for inspiration, paying homage to one of cinema's greatest auteurs with splash an flair—and plenty of seductive and sexy plot twists. Femme Fatale is no exception. The film stars Rebecca Romijn has a jewel thief who double-crosses her partner and assumes a new identity after a major heist during the Cannes Film Festival. Years later, her quiet life is turned upside down when her partners in crime track her down.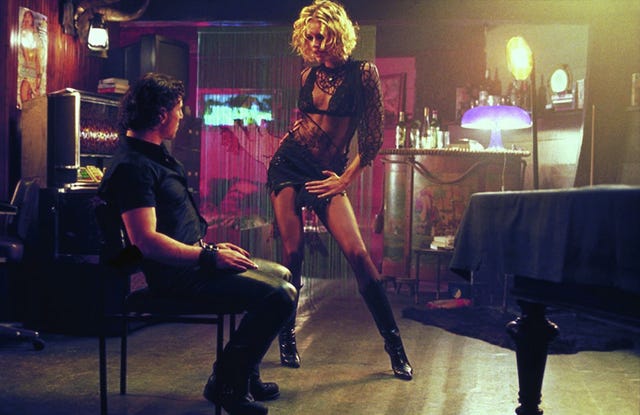 9| Sea of Love (1989)
Al Pacino plays New York City detective Frank Keller, who is investigating a string of murders—the victims of which are men who wrote lonely hearts columns in a local weekly magazine. When Keller writes his own column in order to nab the killer, he meets an alluring and beautiful suspect played by Ellen Barkin. Naturally, Keller falls for the woman—despite the fact that she may indeed be the killer he's looking for.

ADVERTISEMENT - CONTINUE READING BELOW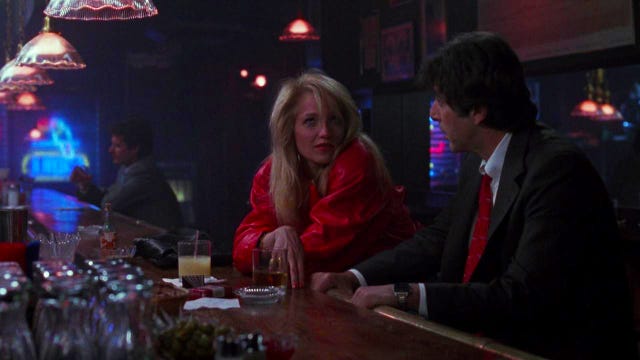 8| The Last Seduction (1994)
A smoldering Linda Fiorentino plays Bridget, the beautiful wife to a handsome and successful doctor (played by Bill Pullman). When she convinces her husband to sell a batch of medicinal cocaine to some drug dealers, Bridget takes off with the cash—revealing herself to be a manipulative crook who targets men to fund her peripatetic lifestyle. Soon she meets another man while hiding out in a small town, who she plans to convince to protect her against her ex-husband.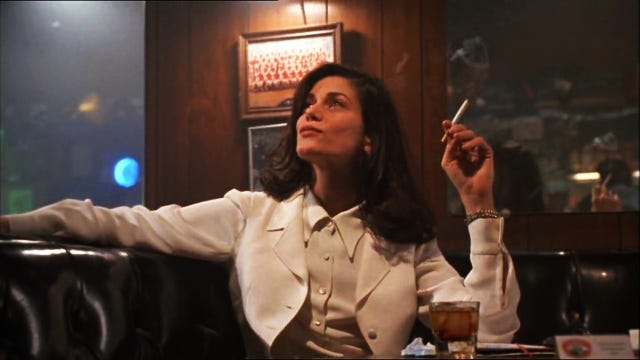 ADVERTISEMENT - CONTINUE READING BELOW
7| In the Cut (2003)
Meg Ryan sheds her America's Sweetheart status for this psychological thriller from Oscar-winning writer-director Jane Campion. Ryan plays a New York City schoolteacher named Frannie who embarks on a sexual awakening with a cop (Mark Ruffalo), who's attempting to solve the murder of a young woman whose body turned up outside Frannie's apartment. Soon, Frannie's sexual journey turns dark and unnerving as she questions her lover's motives—and her own.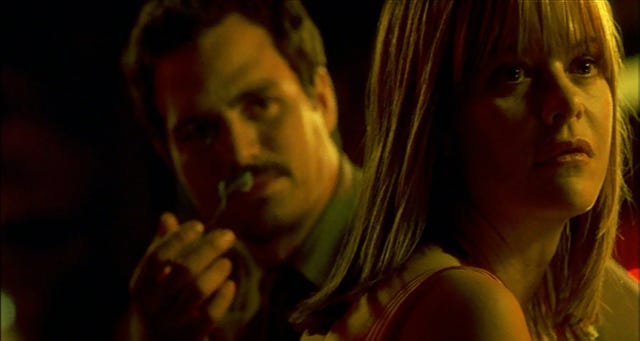 6| Fatal Attraction (1987)
Here's a sexy parable for you. Dan (Michael Douglas) has brief weekend affair with a stranger named Alex (Glenn Close) when his wife and daughter are out of town. Dan thinks it's a one-time fling. Alex, on the other hand, will stop at nothing until Dan's hers and hers alone, and she stalks the family man until their relationship meets violent ends.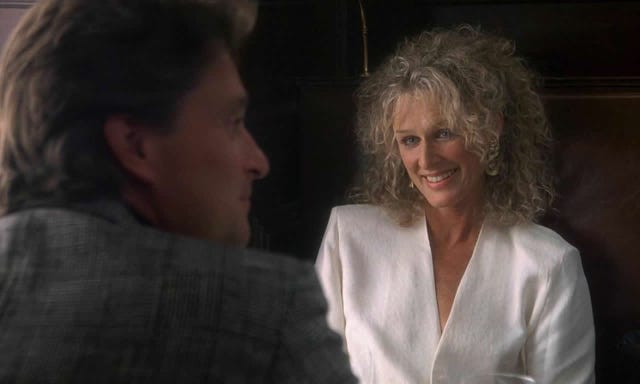 ADVERTISEMENT - CONTINUE READING BELOW
5| Bounds (1996)
The Wachowski siblings burst on the scene with this sexy crime thriller featuring Gina Gershon as an ex-con who seduces the wife of her crime boss neighbor. The women conspire to steal $2 million from the mobster—but first, Gershon and her co-star, Jennifer Tilly, engage in some sexy scenes choreographed by feminist social critic Susie Bright.

4| Eyes Wide Shut (1999)
In Stanley Kubrick's final film. then-husband-and-wife Tom Cruise and Nicole Kidman played a pair of Manhattanites whose relationship is tested when the wife reveals her deep sexual fantasies concerning another man. In retaliation, the husband wanders throughout the night and eventually finds himself in a country mansion at a masked ball—that soon turned into an Illuminati-esque orgy.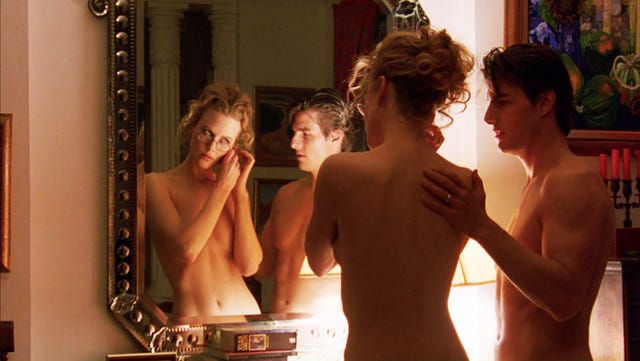 ADVERTISEMENT - CONTINUE READING BELOW
3| Body Double (1974)
Brian De Palma pays homage to Alfred Hitchcock's Rear Window and Vertigo with this sexy, voyeuristic thriller. A down-on-his-luck actor discovers that his girlfriend is cheating on him and accepts a fellow actor's invitation to housesit in his luxe modern home in the Hollywood Hills. Soon he becomes entranced with his neighbor: a woman who strips in front of her window every night. But his growing obsession leads him down some dark and twisted paths, and soon he's suspected of murder.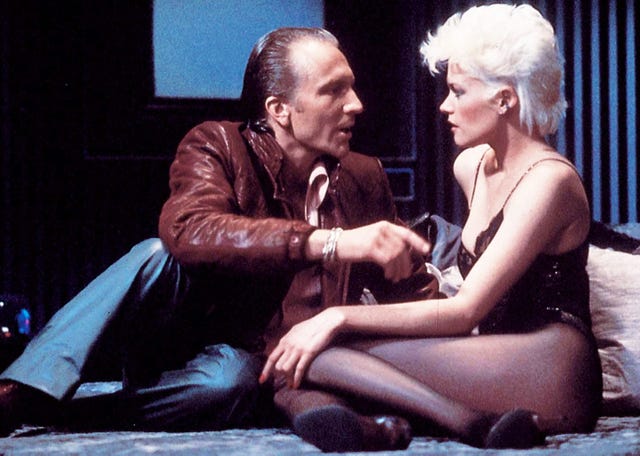 2| Body Heat (1981)
Lawrence Kasden might very well have directed the last great American noir film with this '80s Double Indemnity of sorts featuring William Hurt as a pretty dim lawyer and Kathleen Turner as the requisite femme fatale. While its complex plot harkens to the old-fashioned films of the genre, Body Heat ups the ante with hot and heavy love scenes that would've made Barbara Stanwyck blush.
ADVERTISEMENT - CONTINUE READING BELOW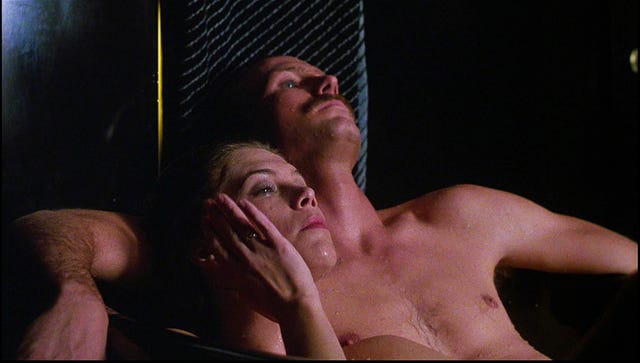 1| Basic Instinct (1992)
Paul Verhoeven's neo-noir is one of the most infamous erotic thrillers of all time, featuring some crazy sex between its lead actors and a notorious nude scene from Sharon Stone. The actress stars alongside Michael Douglas as a bisexual crime novelist whose boyfriend winds up murdered—stabbed to death with an ice pick in bed, mirroring a plot from one of her novels. Douglas's detective investigates the sultry blonde femme fatale and gets closer than he intended—putting his own life at risk.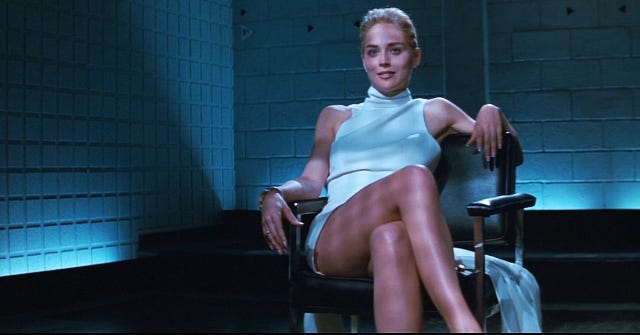 ADVERTISEMENT - CONTINUE READING BELOW
This story originally appeared on Esquire.com.
* Minor edits have been made by the Esquiremag.ph editors.
More Videos You Can Watch