The P-Pop (Pinoy Pop, in relation to K-Pop) phenomenon seems unstoppable, which is a good thing, as it gives more local artists an avenue to break into the entertainment industry not only in the Philippines but also in other countries. One of the breakout artists from this growing genre is Josh Cullen, who is one of the members of the hugely popular P-pop group SB19.
Josh recently dropped his solo debut single "Wild Tonight" to more than 500,000 views, clinching the fifth spot on Youtube's trending music videos. While the rapper plays a suave Twilight-esque Cullen vampire in the video, up close, he is more akin to a young Francis Magalona, with the same lithe build, street smart vibe, and an authentic energy in the way he engages with others.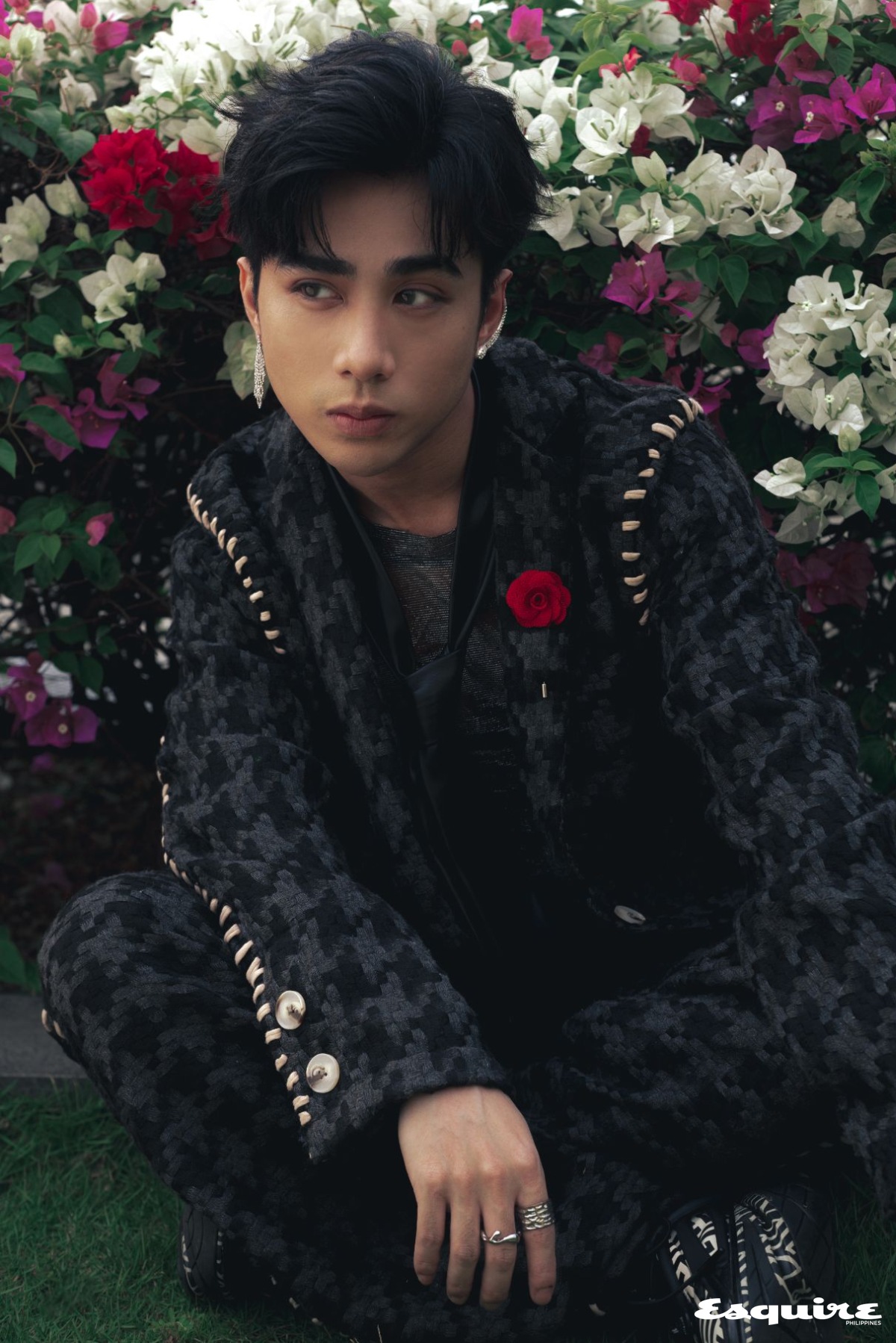 ADVERTISEMENT - CONTINUE READING BELOW
Hard knock life
The street smarts have been inculcated from his troubled childhood, a fact that he does not hide from his fans. Josh was self-supporting from the age of 15. A product of a solo parent family, he was hustling to provide for himself so he won't be a burden to his mom.
"At 15, I was working my ass off," he tells Esquire Philippines. "Since I love video games, tambay ako sa computer shop. Because I was knowledgeable sa computers, naging technician nila ako. Nag English tutor din ako na parang mini call center. I was also hustling on games like DOTA. I did whatever I needed to do to survive. Lahat ng diskarte ginawa ko, dinaan ko sa galing, at yung galing ko ay yung magaling ako makisama sa ibang tao."