Music
Why Music Master and National Artist Ryan Cayabyab Stopped Writing Love Songs
And what he thinks of young composers and Filipino music today.
IMAGE Joseph Pascual
The thing is, people on top of their game, such as National Artist for Music Ryan Cayabyab, never feel they know it all. In fact, they're always studying the world around them in order to learn more.
Every step Cayabyab has taken in his very interesting life has been done in the pursuit of mastering music, in particular how to tickle the ivory keys.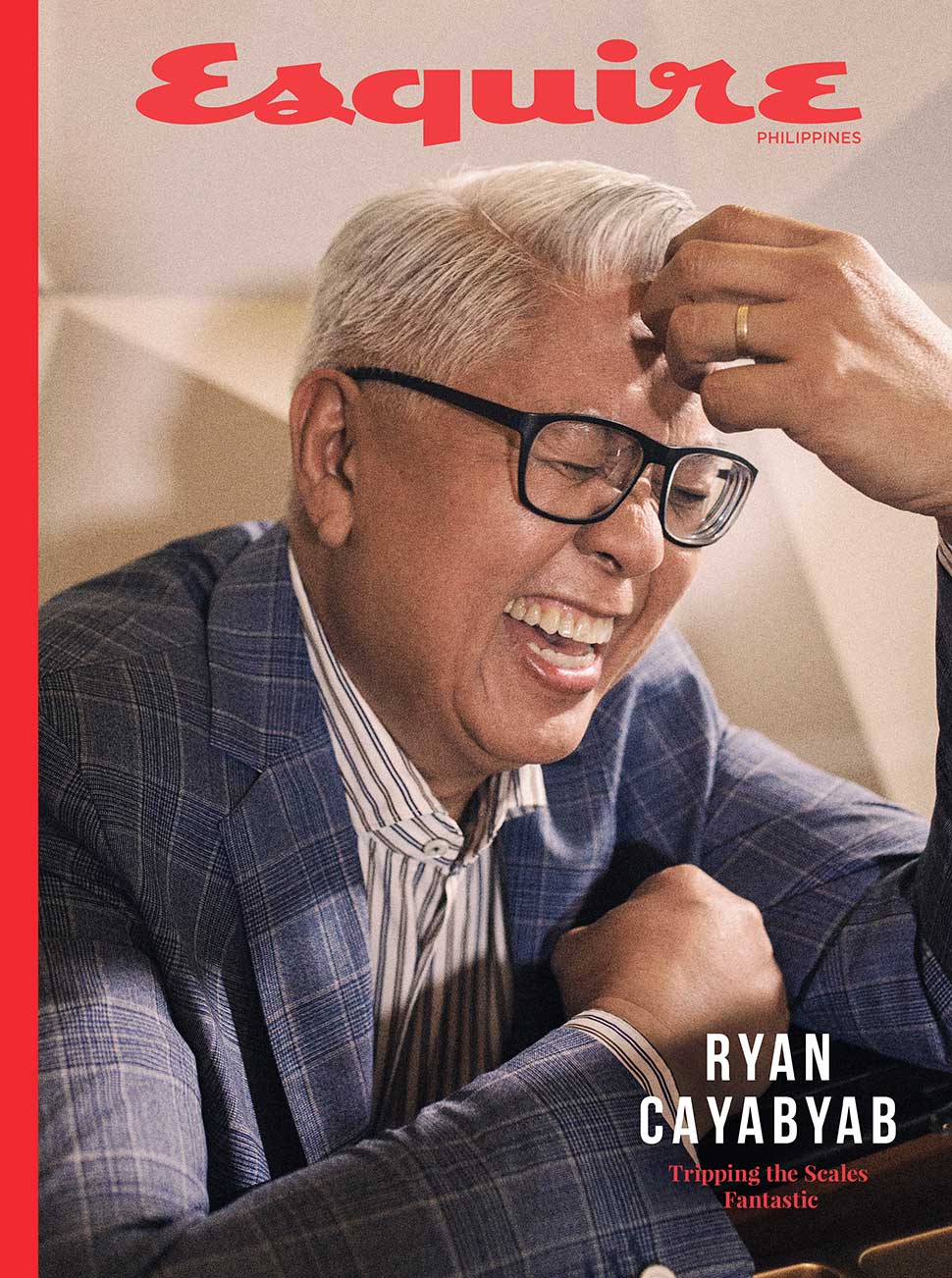 ADVERTISEMENT - CONTINUE READING BELOW
When he was very young, he'd spend one peso on a jeepney ride (50 centavos), a hamburger (25 centavos), and Coke (15 centavos) just to play the piano at Rhapsody Music House. And when he was a little bit older, he explored the possibilities of music, making the decision to say goodbye to becoming a concert pianist in order to be a composer, the man behind the melody.
ADVERTISEMENT - CONTINUE READING BELOW
Today, Cayabyab remains excited about music and lyrics, so much so that he went on stretches of playing the piano and singing tunes during our interview with him.
And as for the reason why the music master—the author of immortal love songs such as "Tuwing Umuulan At Kapiling Ka" by Basil Valdez and also Regine Velasquez, "Nais Ko" also by Valdez, "Kailan" by Smokey Mountain, and so many more—says he can't write sappy love songs anymore, you'll have to watch the clip below.
ADVERTISEMENT - CONTINUE READING BELOW
In this story: Produced and styled by Clifford Olanday • Photographs by Joseph Pascual • Interview by Sarge Lacuesta • Grooming by Muriel Vega Perez • Production assistants Kyle Lorenzo Subido and Ednalyn Magnaye Garcia • With thanks to Steinway Boutique Manila, Shangri-La Plaza East Wing • Clothes by Van Laack, Greenbelt 5.
Philam Life has removed all the red tape, thanks to a state-of-the-art iPad-based system.
The motorcycle brand favored by celebrities finally arrives in the country.
Kill two birds with one stone.
Manny Pacquiao's camp, however, defends the casting.
Because guys can wear prints too.
We imagine what the Philippines would look like if Britain did not surrender the country to Spain.
David Fincher's anti-society 'Bible for incels' has a complicated legacy, but it's aged better than Todd Phillips' laughing clown will
From kickass lightsaber combat to a potential appearance by Darth Vader, this single player title might be the first good Star Wars game in years.
Vince Gilligan's 'Breaking Bad' movie asks us how bad we should really feel for Aaron Paul's character.
Hey Brew wants to change the way the Greenhills crowd dines and drinks.
It featured a callback to one of the most memorable moments from Breaking Bad Season Five.
From London to Milan to your local coffee shop, the little barista beanie is autumn/winter's biggest accessory.