Culture
15 Celebratory Independence Day Quotes That'll Make You Feel Proud to Be a Filipino
"The strength of the nation lies in the well-being of the common man."
IMAGE WIKIPEDIA
Though the Philippines gained independence from the United States on July 4, 1946, we now celebrate Philippine Independence Day annually on June 12. Here's why.
Whether you're celebrating in the comfort of your home or out with a barbecue, these inspiring messages from Filipino luminaries will surely get you in the patriotic spirit.
"He who does not know how to look back at where he came from will never get to his destination."—Jose Rizal
"I would rather have a country run like hell by Filipinos than a country run like heaven by the Americans, because however bad a Filipino government might be, we can always change it."—Manuel L. Quezon
"Let us teach our people again to be proud that they are Filipinos. Let us teach them to realize anew that being a Filipino means having as rich and noble a heritage of language, culture, patriotism and heroic deeds as any nation on earth. Let us teach a steadfast faith in Divine Providence, a stable family institution, the unhampered enjoyment of civil liberties, the advantages of constitutional government, the potentials of a rich and spacious land."—Carlos P. Romulo
ADVERTISEMENT - CONTINUE READING BELOW
"Only he is truly a patriot who, whatever his post, high or low, tries to do the greatest possible good to his countrymen."—Apolinario Mabini
"I want to show to those who deprive people the right to love of country, that when we know how to sacrifice ourselves for our duties and convictions, death does not matter if one dies for those one loves—for his country and for others dear to him."—Jose Rizal
ADVERTISEMENT - CONTINUE READING BELOW
"The strength of the nation lies in the well-being of the common man."—Diosdado Macapagal
"It is an honor to die for one's country. Not everybody has that chance."—José Abad Santos
"I have carefully weighed the virtues and the faults of the Filipino and I have come to the conclusion that he is worth dying for."—Benigno Aquino, Jr.
ADVERTISEMENT - CONTINUE READING BELOW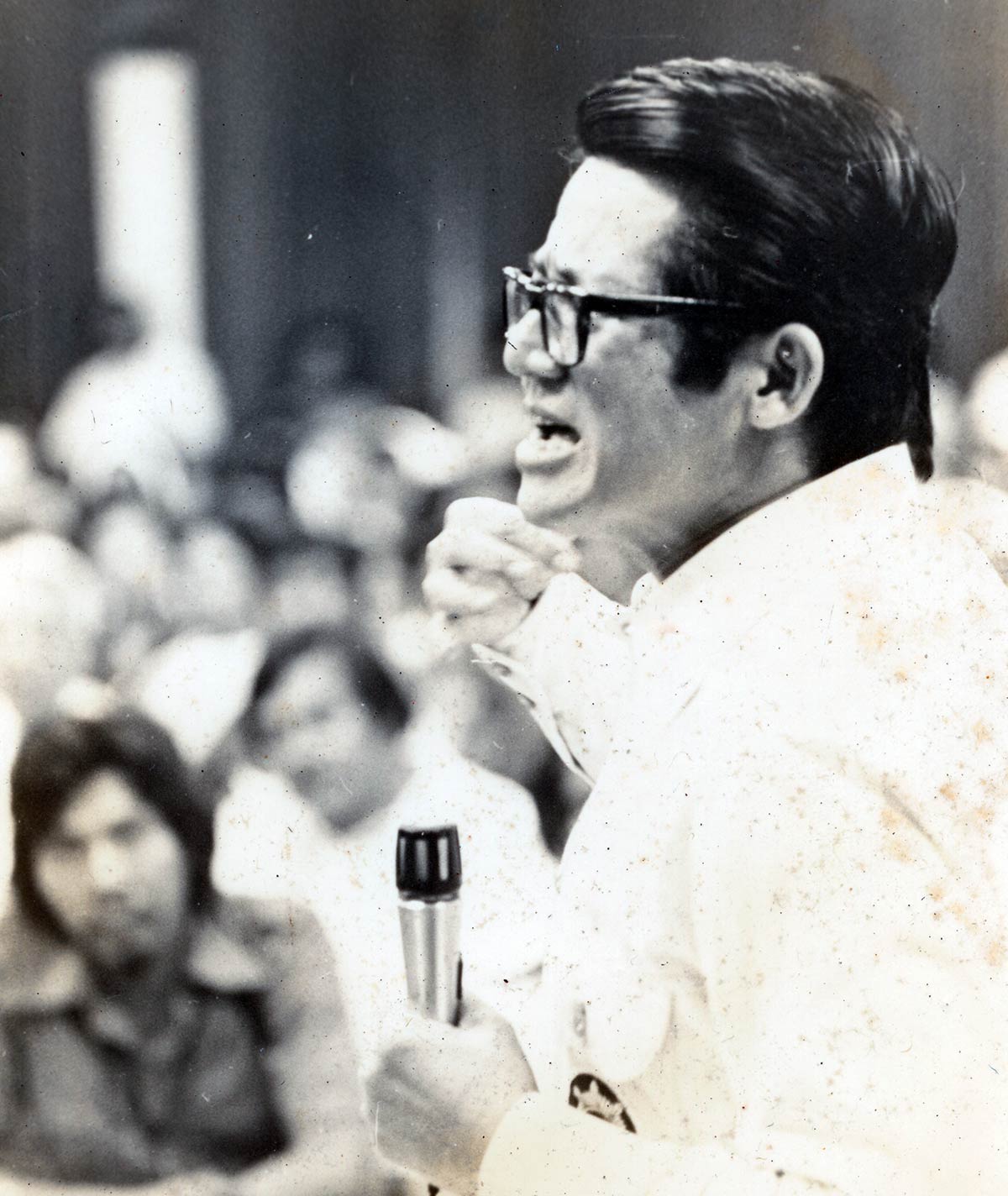 "Nationalism is nourished by a sense of history. It is of its essence to know profoundly the past, so that we may be in complete openness with the men who made that history and in intimate communion with their thoughts, their deeds, and their noble lives."—Claro M. Recto, Jr.
"This country [the Philippines] is like a pyramid, like a tower. It is made up of millions of stones... and the foundation stone of this pyramid is the common man."—Ramon Magsaysay
"You might wonder that I who have served you in the field of diplomacy should set so much store by the power of nationalism. This is because I know from personal experience that in order to become an effective internationalist, one must strive to be a good nationalist. To be a worthy citizen of the world one must first prove himself to be a good Filipino."—Carlos P. Romulo
ADVERTISEMENT - CONTINUE READING BELOW
"I've always fought for my country, in my own way, showing that Filipinos are a strong people and can do anything that they put their minds to."—Manny Pacquiao
"I can easily go to America, or I can easily escape to some places in Europe with friends. But the place for me is the Philippines. The struggle is there. I cannot turn my back on it. It's a responsibility."—Lav Diaz
"The only thing I can really offer the Filipino people is my sincerity."—Corazon Aquino
"It's in your DNA to be a Filipino; how can you just turn your back on it?"—Lea Salonga
Because even in the Philippines' perpetual summer, a hoodie can prove to be useful.
The Elton John biopic doesn't shy away from the darker aspects of the legendary musician's life.
The New C5 Southlink is expected to be completed by 2021.
That six-pack is somewhere underneath your coat of fat.
The Ayala Museum opens an online tour of its priceless collections and pieces.
New guidelines allow you to keep your number even if you switch telco providers.
Despite the rains in recent days, the National Water Resources Board lessens allocation to Maynilad and Manila Water.
Fête de la Musique celebrates 25 years with free-for-all music events around the Philippines, and free roundtrip tickets to France.
The classic look is being modernized and reinterpreted with new influences ranging from hip-hop to skateboarding.
There might be one final Iron Man and Peter Parker moment in the MCU.
"I'm a 28-year-old virgin."