Tech
Atari Is Releasing Their First Console in Over 20 Years
Did someone say Pac-Man?
IMAGE Atari computer console and games, c 1977
If you've had enough of playing Horizon Zero Dawn with its 'stunning visuals' and 'depth of rewarding gameplay' then it might be time to take it back to simpler times and the thumb-bruisers of old. Good news then, as Atari are releasing their first console in over 20 years.
Having sadly filed for bankruptcy in 2013 , Atari evolved a year later into a gaming company which focused on mobile and online casino games.
The Telegraph reports that, "Around 30 million of the consoles were sold. Further hardware, the 5200 and 7800, followed before the launch of the Jaguar in 1993. However, the console suffered from a lack of support and sold just 250,000 units before it was discontinued."
Now it appears they're stepping back into the console world with the first release since the Atari Jaguar in 1993.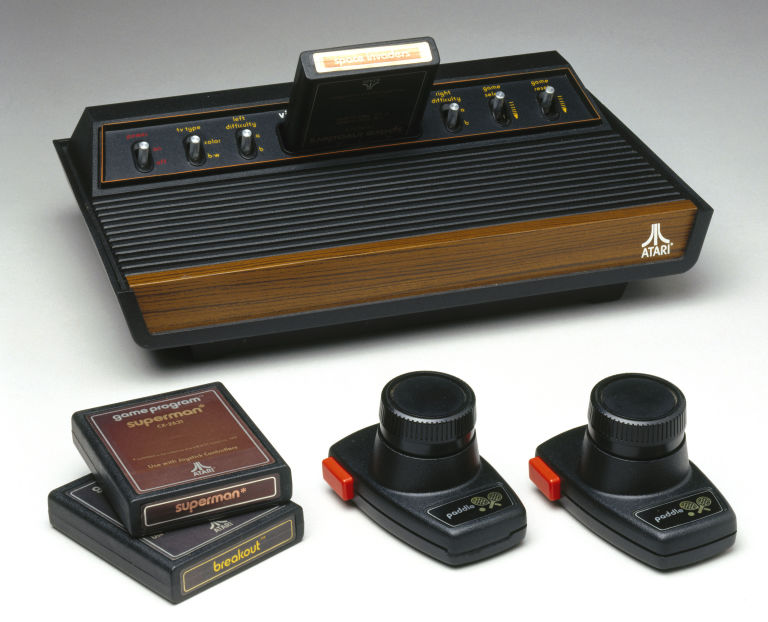 ADVERTISEMENT - CONTINUE READING BELOW
Atari computer console and games, c 1977
Speaking to GamesBeat, Atari's chief executive Fred Chesnais said, "We're back in the hardware business."
A statement confirmed with a video released on their YouTube channel teasing the new Atari Box which uses the original iconic wood panelling. The video doesn't give any release date of cost estimate but just promises the console is 'coming soon'.
Does this mean we'll be able to waste hours playing Pong again? Is Pac-Man getting a reboot? Fingers crossed.
This story originally appeared on Esquire.co.uk.
* Minor edits have been made by the Esquiremag.ph editors.
Ironically, elected officials are not required to pass the Civil Service Exam.
The Securities and Exchanges Commission has just approved the initial public offerings of both companies.
What began as a simple exploration of a prison took on greater purpose as filming began.
These bottles will have you smelling fresh and clean all day.
The movie may also be Tarantino's second to the last film.
The latest iteration of the German carmaker's mid-size luxury SUV is its best one yet.
His case sparked debate about the death penalty and went right up to the Supreme Court.
There's nothing like a big pot of soup to warm you up.
Only ten will be made. We'll take two, thanks.
"You can't please everybody, so you've got to please yourself."
The Hobbs and Shaw star has some seriously great looks.
The environmental activist and former yoga missionary passed away today, August 19.