This Tesla 'iPhone' Costs a Staggering P385,000
If you thought Apple products were pricey, then get a load of this custom iPhone 11. It costs an eye-watering $7,680. In local currency, that's more than P385,000. Let that sink in.
This thing is called the Caviar Cyberphone. Caviar says the design is "inspired by the geometry of the Tesla Cybertruck." We can't argue with that, because if you ask us, it looks just as bizarre as Elon Musk's electric pickup.
But what really raises eyebrows here is the fact that this is basically just an iPhone covered in extremely expensive sheets of metal. It has a folding titanium body that serves both as a full cover (front and back) and a stand for the smartphone, but it doesn't offer any cutting-edge tech outside of what Apple has already included. It's just an iPhone in a thousand-dollar case, really. In any case (get it?), you can check out the preview below.
Now, don't leave just yet, because that's not the end of this madness. Caviar is also offering an even more ludicrous option in the Cyberphone Billionaire for $19,990 or more than P1,000,000. What's the difference between this and the standard version? Well, this one has been built with one-piece silver of 925 content and mixed with inserts of pure 750-content gold. It actually sounds more like a piece of jewelry than a gadget.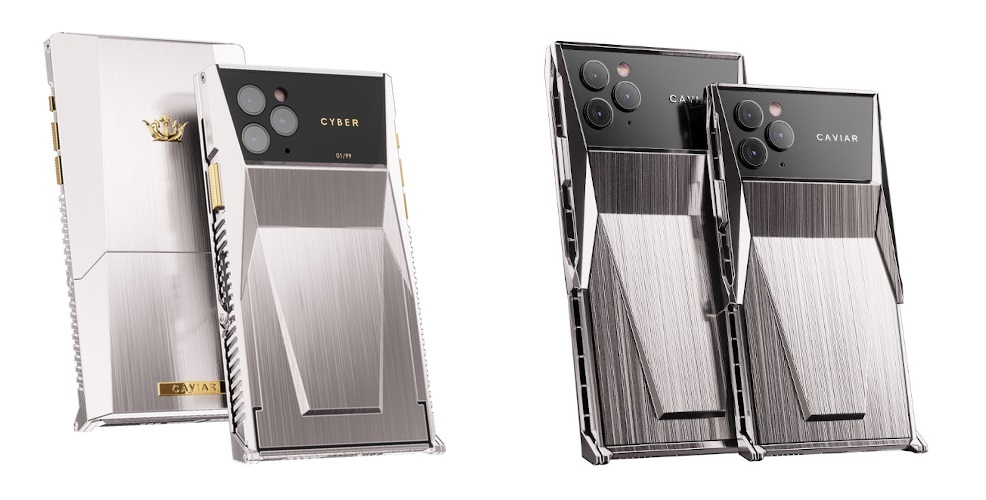 ADVERTISEMENT - CONTINUE READING BELOW
For those who can't go that far upmarket, there's also a Cyberphone Light option available for just $6,910 (more than P345,000). It's similar to the standard version, only it lacks that folding mechanism, so you won't get full protection for your screen.
So, what's your take on the Caviar Cyberphone? If you had all the money in the world, would you consider giving this a shot?
This story originally appeared on Topgear.com.ph.
* Minor edits have been made by the Esquiremag.ph editors.
More Videos You Can Watch