Culture
Meralco Teams Up With DLSAU to Develop an Electric Shuttle Service
The Stallion Express is DLSAU's first foray into electric vehicles.
CREATED WITH MERALCO POWER CLUB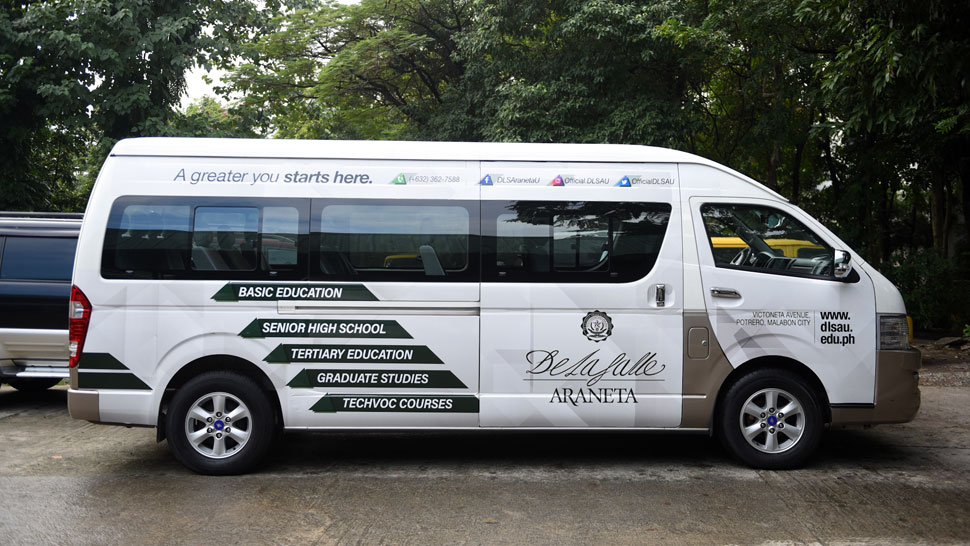 Road congestion in Metro Manila has reached a level so critical that traffic now defines us. It now adversely affects every aspect of our lives: our professional careers, our financial stability, even our biological well-being. In many cases, traffic has also gained influence over the schools to which we send our children.
And yet, despite having some of the worst traffic in the world, sales of automobiles in Metro Manila break records on a near-yearly basis. This, in turn, leads to even more congestion. It's a chicken-or-egg scenario that quite literally has everyone trapped in gridlock. And as this goes on, fuel emissions are steadily rising, and air pollution is getting worse.
One step towards a solution may come in the form of electric public utility vehicles. By introducing these efficient means of public transportation, there's a chance that the demand for personal-use vehicles will decline. At the same time, an electric solution reduces the environmental impact of public transport, incrementally mitigating the carbon impact of simply getting from A to B every day.
It's for these reasons that the Stallion Express, De La Salle-Araneta University's (DLSAU) very own electric point-to-point shuttle service, looks to be a promising experiment.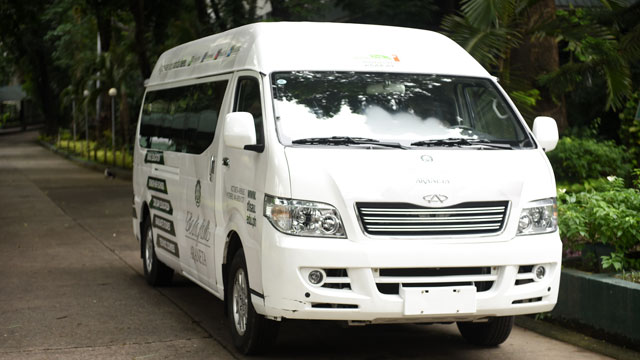 Named after the school's sports teams, the Stallion Express currently consists of two large electric vehicles (EVs) that run a point-to-point route between the school and a nearby mall complex. Each van can comfortably seat up to 17 passengers, or a little more if you're open to squeezing in. The ride itself is smooth and stable, and because it runs on an electric motor, it's also remarkably quiet.
The Stallion Express was an innovative solution to a problem common among many of the area's students, according to DLSAU President Dr. Bjorn Santos. This prompted the university to contact Meralco about a possible solution.
"The university is not directly accessible via public transportation, and this has slightly prevented students from considering De La Salle-Araneta University for their education," Dr. Santos explains. "With our drive to make quality education more accessible to everyone, we endeavored to partner with Meralco. To us, partnering with Meralco was the obvious choice—and the only choice."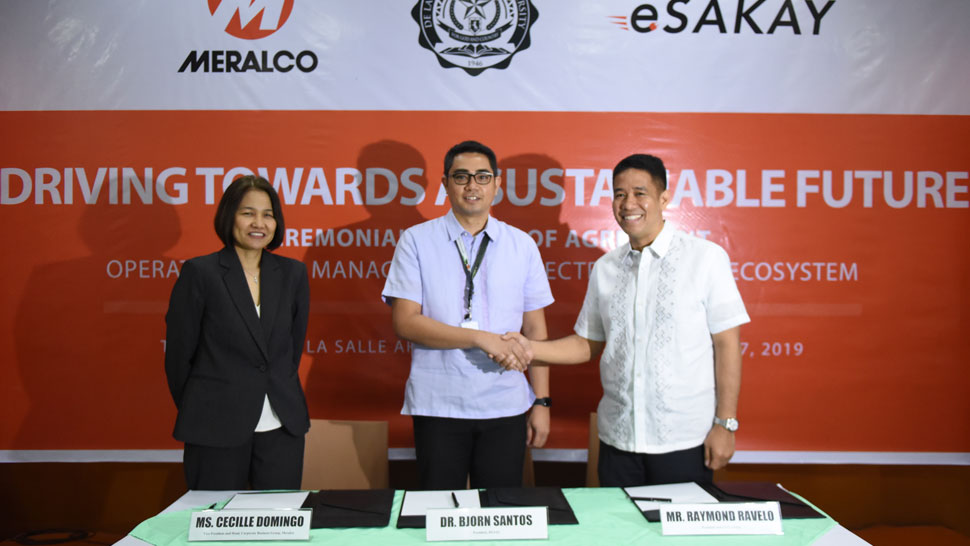 The energy service provider, he said, had a proven track record in providing electric transport solutions via their subsidiary, eSakay. Meralco was more than happy to help, as the project was in line with the company's mission of providing more sustainable energy solutions within its service area.
Meralco examined the students' specific needs, and provided not just the vehicles, but the drivers and other support needed to make the project a reality. The Stallion Express has been in operation for roughly a month as of writing, and has been a boon to many of the university's staff and students.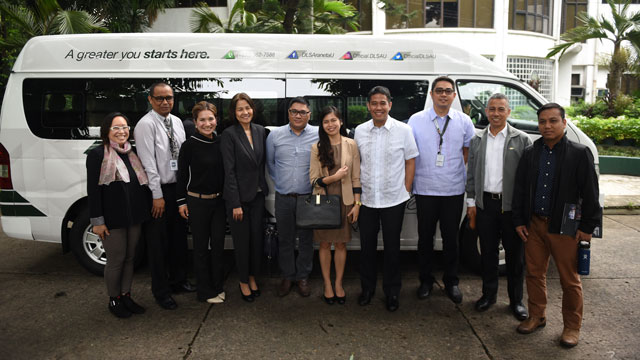 But beyond the answers it already provides, both DLSAU and Meralco believe that the Stallion Express is a step towards a much more environmentally stable future.
"[DLSAU's] initiative to provide [its] students with convenient and eco-friendly transportation options, through these two new electric vehicles, teaches and exposes our next generation of leaders to technologies and innovations that have valuable, sustainable options for the future," says Raymond Ravelo, president of eSakay.
"Electric vehicles such as the ones we have now [boast] zero emissions, zero noise," he adds, "And when powered by a renewable energy source, such as solar [energy], the EVs' carbon footprint virtually drops down to zero."
Likewise, eSakay's parent company, Meralco, is excited for the future of electric vehicles in the Philippines, pointing to a larger goal in sight. "The Stallion Express is one of our major contributions to sustainability," says Ma. Cecilia M. Domingo, Vice President and Head of The company's Corporate Business Group. She foresees higher rates of EV adoption in the near future—especially among other universities and similar institutions—and is glad that Meralco led the charge. For the energy service provider, overall sustainability and public transportation solutions are keys to a better future.
It's a lofty goal to reach for, indeed, but a worthy one. With partnerships like the Stallion Express, and with entities like DLSAU and Meralco paving the way, it seems like the future of Metro Manila's traffic woes may find a solution in electric vehicles.
Learn more about the Stallion Express by following DLSAU on Facebook.
This article was created by Summit StoryLabs in partnership with MERALCO POWER CLUB.