10 Home-Service Apps That Will Make Your Life Easier
Get these apps to ease up on your daily stress.
IMAGE FoodPanda/Metro Mart/Aide/Zennya
Having zero time to go out and do essential daily tasks yourself is inescapable. These days, you don't have to worry about falling behind because, now, there's an app for practically anything. With just one click, you can find trusted people to do your grocery shopping, watch your pets, or pick up your laundry for you. You can even book a driver for those days when you're just too tired to drive your car yourself. Here, a list of easy and helpful apps that will, no doubt, make your days stress-free.
1| MetroMart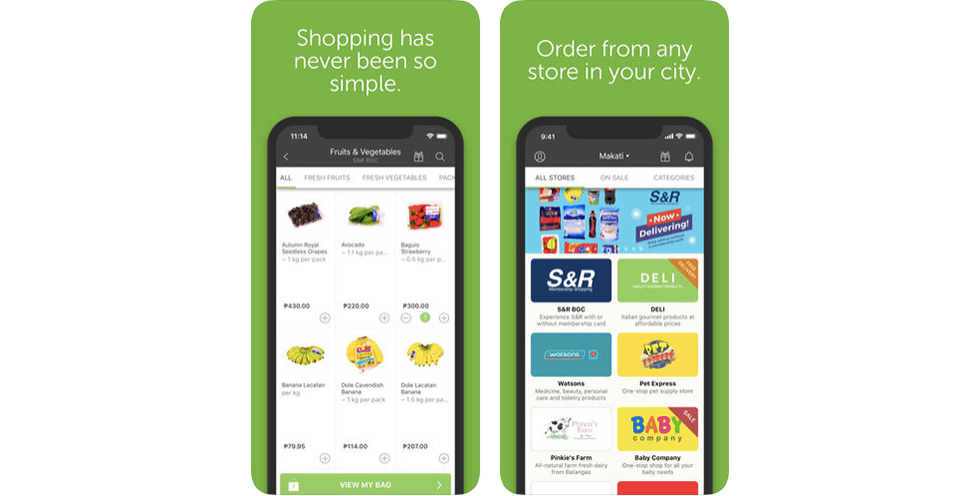 Too busy (or lazy) to leave your house for that tedious task called grocery shopping? Or maybe you just want to avoid the horrible Manila traffic. Either way, fret not, because you can shop for your everyday essentials without having to leave your home with MetroMart. A cool alternative to the now defunct Honestbee, this app won't just get you your groceries, it can also shop for your other home needs such as pet food, cosmetics, toys, and bakery items. The best part? You can get them all in one delivery within the promised span of 90 minutes. Stores you can shop from include S&R Membership Shopping, Pet Express, Watsons, Toy Kingdom, National Book Store, Baby Company, FamilyMart, Pan De Manila, Benefit Cosmetics, Ralph's Wine & Spirits, and more. Metro Mart's services are currently available in Makati, Taguig, Quezon City, Mandaluyong, San Juan, Pasig, Muntinlupa, Paranaque, Manila, and Pasay. Here's hoping they expand soon.
ADVERTISEMENT - CONTINUE READING BELOW
2| Zennya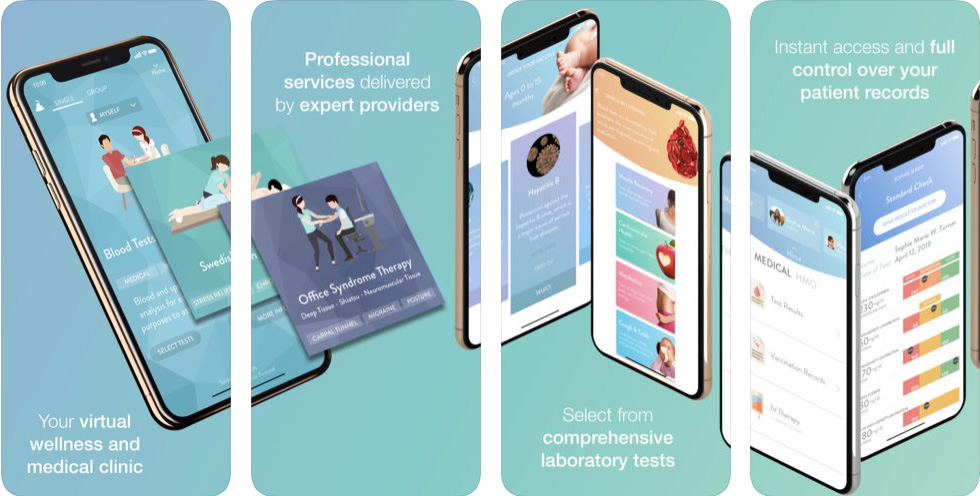 Need a therapeutic massage and a manicure or pedicure all in the comfort of your home? Zennya's the health and wellness app that can offer you just that. The app promises high-quality services to arrive on your doorstep within 30 minutes, from therapists and nurses who constantly undergo training to ensure you the best experience. Services you can avail of include medical massages, grooming care, and other wellness massages such as Swedish Aroma Therapy, Shiatsu, Swedish Therapeutic Massage, and Thai Foot Massage. Laboratory testing and specimen collection are also available for when you can't be bothered to take a trip to the hospital. Take note, you can book up to five services simultaneously.
3| MyKuya
Another app to do your chores for you is My Kuya. The on-demand service matches you with capable ates and kuyas to run your errands including food delivery, shopping, bills payment, cleaning, and dishwashing. They can even look after your pet for you if you need to step out. Even companies and other businesses can make use of the app. According to its CEO Shahab Shabibi, in an interview with Entreprenuer.ph, their workers have been employed as manpower for events such as manning bazaars, and hiring waiter and bartenders. While still on its early phases, the team behind MyKuya are hoping to provide over a million jobs to Filipinos by 2022.
Note: The app is currently on its beta phase. Once you've downloaded it, you may sign up and reserve a spot on their wait-list for access.
4| ING Philippines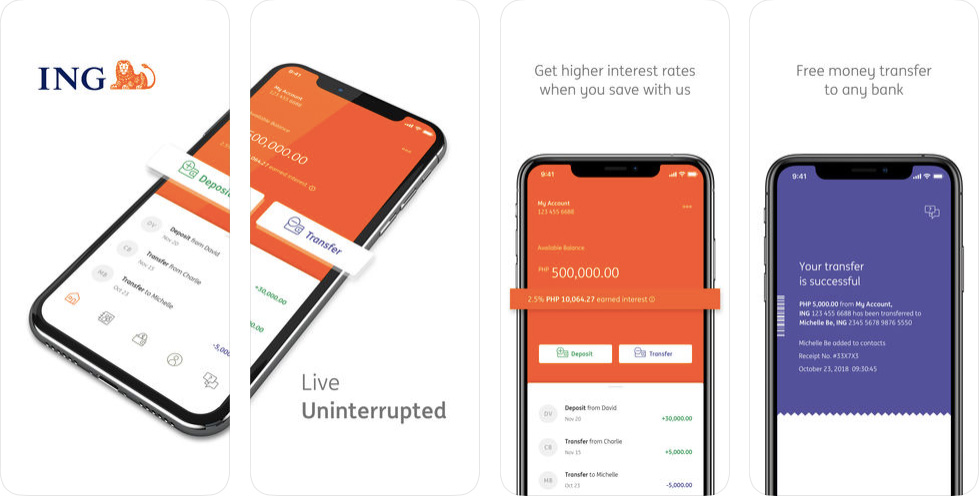 Do all of your bank transactions online with ING Philippines. You can process anything from check deposits, money transfers, and more with their 24/7 customer service. Say goodbye to those time-consuming long bank queues. No minimum balance or fees required. To add to their credibility, ING is available in over 40 countries and is used by more than 38 million people.
5| Aide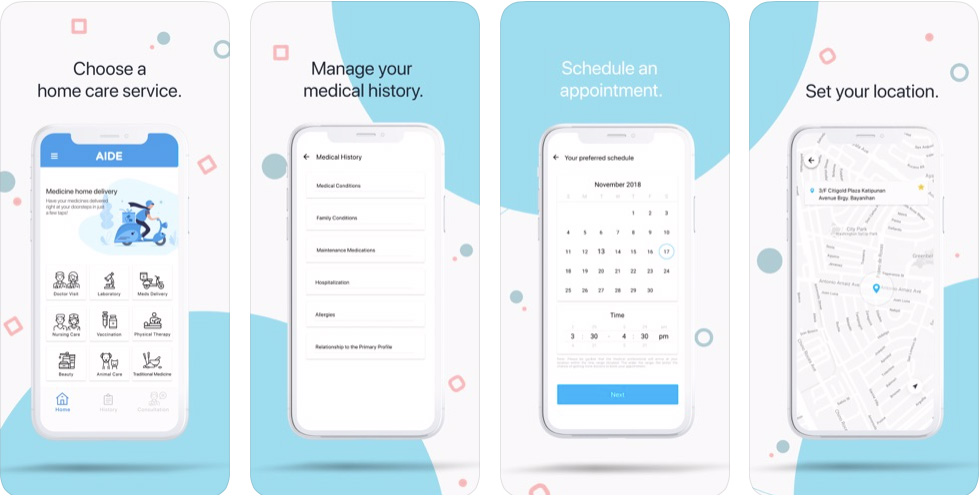 ADVERTISEMENT - CONTINUE READING BELOW
If you're too weak and sickly to go to the hospital, this app will take the doctor or any other medical practitioner straight to your doorstep. Aide's available services include laboratory tests, vaccination, physical therapy, and even animal care, among others. Just put in your medical history to get the best and accurate care you'll need. You can even schedule your preferred appointment date.
6| BeepBeep.ph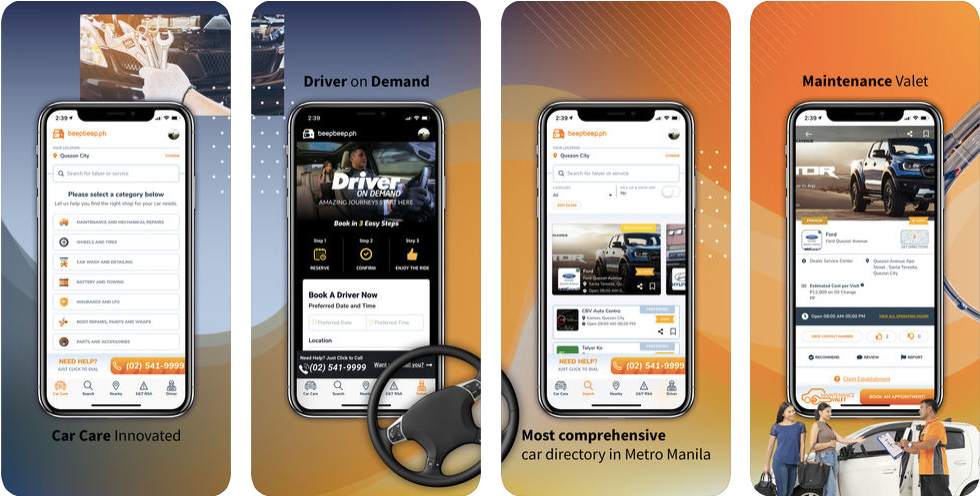 BeepBeep.ph can answer all your car needs with just the tap of a finger. Its Driver on Demand feature is especially useful for when you're too tired to drive around yourself, or your usual designated driver isn't around. Their solution? Just quickly book a professional driver to drive your car for you. Take note: This service is only currently available around Metro Manila. Aside from this, they also offer 24/7 roadside assistance for emergencies such as towing, battery replacement, and tire changing. Not to mention, BeepBeep also has home services available for when you need your car washed or polished. If you'd rather have your vehicle taken care of at a car shop though, the app can also book you a maintenance valet from a selection of shops, who will then pick up your car, and deliver it back to you once it's all fixed.
7| Foodpanda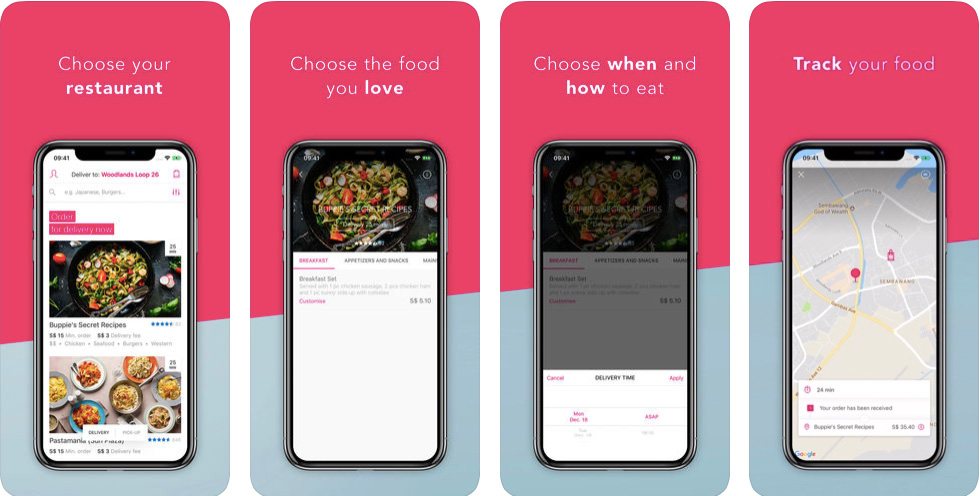 If you're looking to try out food delivery apps other than GrabFood, Foodpanda may be a promising alternative. The app operates much like GrabFood and delivers from places near your current location. It does, however, have a variety of restaurants to choose from that may not be available on the green app.
8| Swosh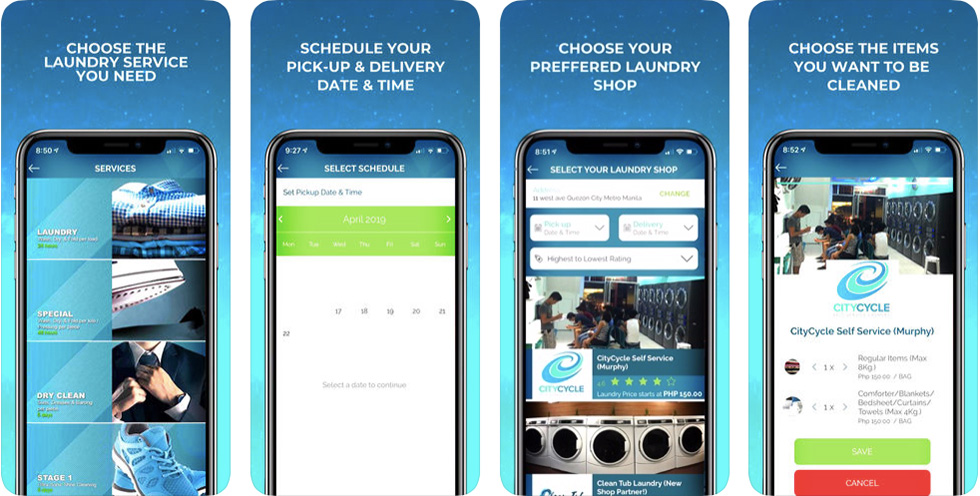 ADVERTISEMENT - CONTINUE READING BELOW
When you're too swamped with work over the weekdays, and would rather spend your weekends sleeping, or actually doing something fun for a change, get Swosh to help you out. It's a laundry app that lets you have your dirty clothes picked up and washed, before being delivered right back at your home, all on your preferred schedule. You'll have a variety of laundry services to choose from, including regular laundry, dry cleaning, and shoe cleaning. Their services currently cover the following areas: Makati, Taguig, Pasig, Mandaluyong, Manila, South Caloocan, Paranaque, Pasay, Quezon City. Swosh services are available from 6:00 a.m. 'til midnight.
9| Lalamove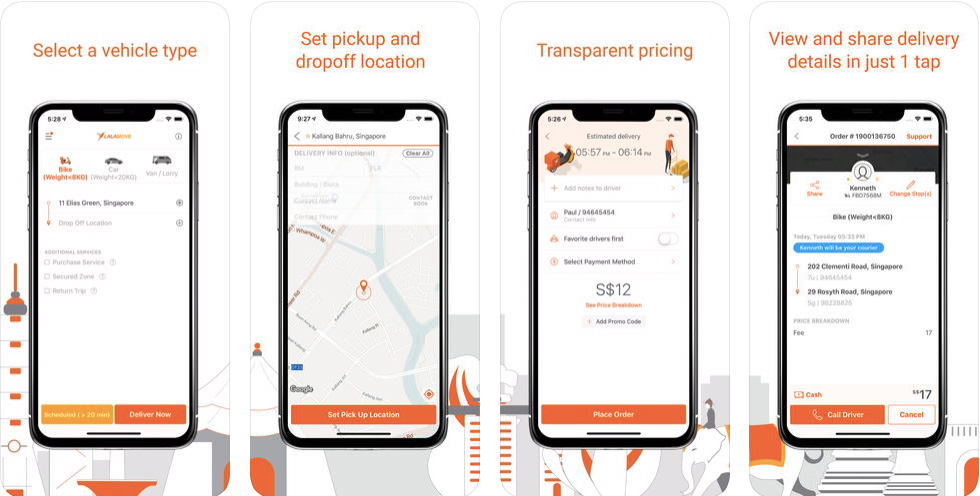 For an all-around trustee delivery app, change up to Lalamove. The app promises fast delivery on the dot, and get this, you can even choose from hiring a van, truck, or motorcycle to handle your goods no matter how big or small they are. Another cool feature about this app is that you can schedule your preferred pickup and delivery time from their over two million professionally screened and tested drivers. Aside from the Philippines, the app is available in other Southeast Asian countries including Hong Kong, Taiwan, Singapore, Thailand, Vietnam, Malaysia, and Indonesia.
10| Pure Force Citizen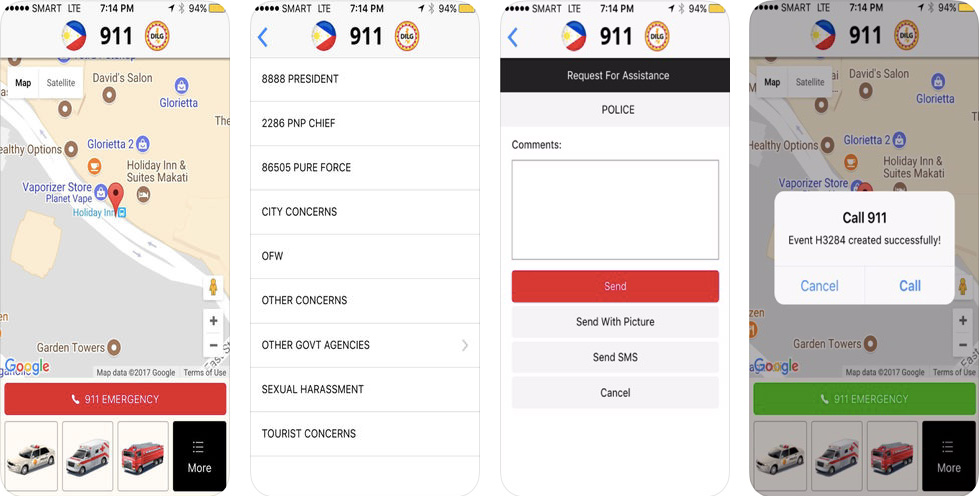 No need to memorize or waste your time searching for the pertinent numbers in case of an emergency. Specially designed for the Philippines, the Pure Force Citizen app has all the contact info you'll need and will be ready to send your distress call directly to the appropriate responders, ranging from an ambulance, to firemen, to police and security personnel, to a search and rescue team. The app can monitor your request no matter which part of the country you're in to ensure a fast response.
ADVERTISEMENT - CONTINUE READING BELOW
This story originally appeared on Preview.ph. Minor edits have been made by the Esquiremag.ph editors.
More Videos You Can Watch