Olive Garden Is Opening Two Branches in the Philippines
IMAGE COURTESY
When in the U.S. and looking for pasta, sandwiches, and other Italian-style fare in a casual setting, the resto chain known as Olive Garden is a reliable choice—they're the leading Italian restaurant chain in the United States, after all, and have close to 900 stores open around the globe.
Very soon that'll include the Philippines as Olive Garden is heading to our shores this 2022—and they're opening not just one branch, but two, right here in the Metro. Here's everything we about Olive Garden (so far).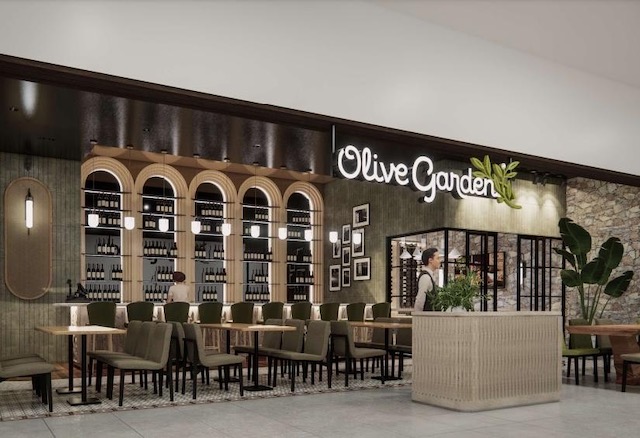 ADVERTISEMENT - CONTINUE READING BELOW
Olive Garden is opening in two prime locations: first at the Mall of Asia in Pasay, followed by a second location at Glorietta 3 in Makati! The famed Italian resto-chain's arrival on our shores comes care of The Bistro Group—a.k.a. the same folks that brought us Denny's, Hard Rock Cafe, and other well-loved global restaurants.
In case you've never been, some of Olive Garden's signature eats include breadsticks, salads, soups, and pasta. The restaurant also known for its bestselling "Tour of Italy" platter with Chicken Parmigiana, Lasagna Classico, and Fettuccine Alfredo—and our fingers are crossed we'll get to try that out soon.
Excited yet? The two branches of Olive Garden are expected to open "later this summer," according to a statement from The Bistro Group.
From: SPOT.ph
More Videos You Can Watch