This Father of Three Surprised His Wife By Getting A Vasectomy
IMAGE PIXABAY
Choosing permanent contraception—whether tubal ligation or vasectomy—is a difficult subject for couples. Often, the burden goes to the wife to undergo the procedure. But, one husband who dared to have a vasectomy says mothers have endured enough in pregnancy and childbirth. He says, "Why not tayong mga lalaki naman ang mag-sacrifice?"
When Eman Cortez, 29, and his wife, Marifel, 27, unexpectedly got pregnant for the third time last year, they finally decided to breach the topic of permanent contraception. Since they had initially wanted three to four kids, the couple decided that they were already content having three children. So, the couple started researching for hospitals where Marifel can undergo tubal ligation, a permanent form of female sterilization.
Understanding vasectomy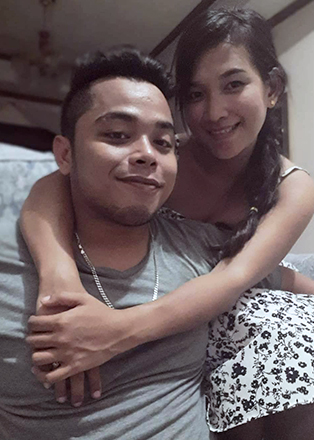 In June 2019, the couple went to General Emilio Aguinaldo Memorial Hospital, a government hospital in Trece Martires, Cavite and they were asked to attend an orientation that would prepare both of them for the procedure.
ADVERTISEMENT - CONTINUE READING BELOW
In a Facebook post, Eman detailed his experience. He says the doctor explained what would happen to his wife which made him nervous. During the orientation, they were also educated about vasectomy, a surgical procedure that men can get to prevent pregnancy. Eman realized it was a way to help his wife, but he was hesitant to go through with it.
His wife was already scheduled to undergo ligation that day, but since they did not plan to be confined in the hospital, they decided to postpone the operation. Instead, they waited for a few months so Marifel can lose weight and undergo the procedure using local anesthesia.
A difficult decision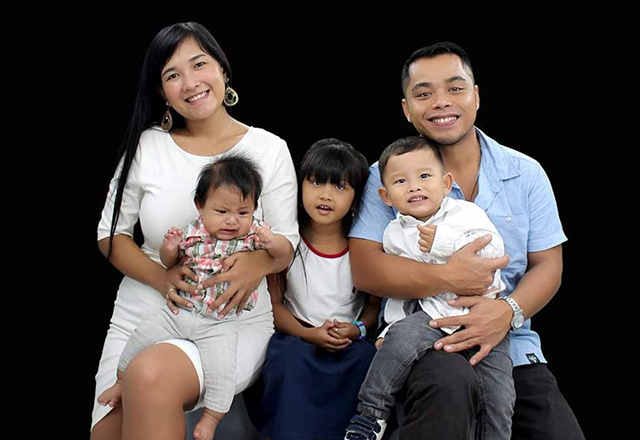 In those five months, Eman thought long and hard about getting a vasectomy. But, Marifel did not want to pressure Eman into doing a vasectomy.
What really stopped Eman from getting the procedure were the misconceptions that surrounded it, specifically its ties to losing masculinity. Eventually, the father of three decided that he would go through with it.
Surprising his wife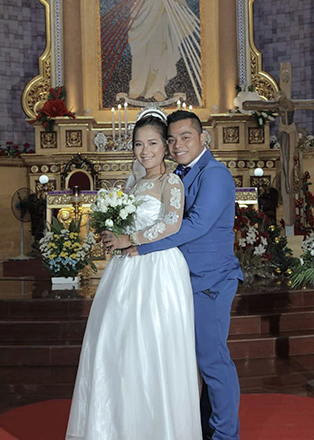 On November 9, 2019, Marifel was scheduled for a ligation. Little did she know that Eman was already hatching his own plan. At the hospital, Eman saw that Marifel was visibly worried while waiting with other mothers for her turn. At this point, he understood what he had to do.
He writes, "Sobrang dami ng sakripisyo nila, yung buwanang dalaw pa lang mahirap na, manganganak pa ng ilang beses." He continues, "So, why not tayong mga lalaki naman ang mag-sacrifice?"
ADVERTISEMENT - CONTINUE READING BELOW
Eman stood up to tell the health workers that he was going for a vasectomy. In his animated way, the dad described the reaction of the hospital staff and the other mothers who were in the room with them. "Nakita ko sa mga expression ng mukha nila na natuwa silang may poging tatay na willing mag-sacrifice para sa pinakamamahal nila," he writes on Facebook. "Nagulat din ang asawa ko, sabi niya, sure na daw ba ako? Wala nang bawian."
The procedure was done in 15 minutes, and Eman says it was a breeze. After he went out of the operating room, the other mothers scheduled for ligation welcomed him with a round of applause and congratulated him.
Vasectomy does not make you less of a man
As of this writing, Eman's Facebook post has received more than 6,400 reactions and 6,800 shares, with over a hundred users (mostly women) expressing their admiration.
While overwhelmed with the attention his post got, the dad says that he uploaded his experience to change people's perception about vasectomy. At present, he has already received messages from fellow fathers asking and curious about the procedure.
He says he hopes him and his wife's story will inspire other fathers in similar situations.
This story originally appeared on Smartparenting.com.ph. Minor edits have been made by the Esquiremag.ph editors.
More Videos You Can Watch