Sex & Relationships
8 Updated Dating Rules You Can Apply to Almost Any Situation
Your handy, simple short-guide to one of the most confusing and complicated modern practices.
IMAGE Miramax Films
1| On Tinder: Swipe right, swipe left: You're missing out in the magic and ambiguity of a meaningful relationship. When in doubt, swipe right.
2| On Social Media: No good comes from staying Facebook friends with or following on Instagram someone who broke up with you.
3| On Texting: One should text "lol" only if you laughed out loud so hard that you broke all your fingers, making it harder to type–an odd time for laughter, to be honest.
4| On Sexting: The worst that could happen is that she, in a fit of rage, uploads the photo to Facebook, on which she is friends with both your coworkers and your siblings, and has Photoshopped your face onto both of your testicles.
5| On the Floor: If she dances, you dance.
6| On Camera: Any man who pranks his girlfriend for the sake of a YouTube video is not a man. He is an auteur. Of his shittiness.
ADVERTISEMENT - CONTINUE READING BELOW
7| On Commitment: Make Plans. Now, then, forever. Plans.
8| On What You've Been Taught Before: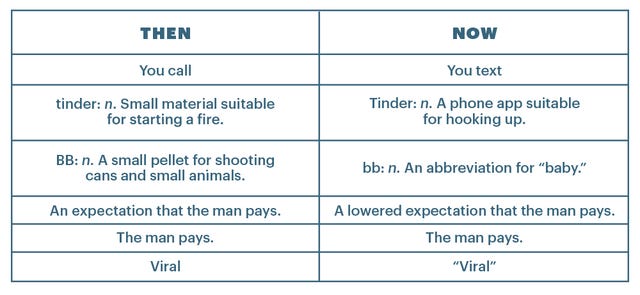 This story originally appeared on Esquire.com.
* Minor edits have been made by the Esquiremag.ph editors.
The following are just some of the most unspeakable rape-slay cases that shocked the Philippines.
Face-to-face conversations encourage a respectful exchange of opinions and ideas.
The ugly shoe trend has reached a new stage.
Netflix's continuation of the 1980s cult classic is an impressive puppet show of epic proportions.
He opened up about the controversial season in a new interview.
How to pull off rings, necklaces, bracelets, and more.
UP students Mary Eileen Sarmenta and Allan Gomez's lives were cut short, but the man convicted of killing them might get a second chance.
Surprises might be waiting underneath.
The Amazon is currently burning at the highest recorded rate since 2013.
Hasn't the man suffered enough?
The Living Hair God's latest 'do isn't difficult to pull off-even for mere mortals.
Also, how not to look like you're wearing a costume.