Sex & Relationships
8 Updated Dating Rules You Can Apply to Almost Any Situation
Your handy, simple short-guide to one of the most confusing and complicated modern practices.
IMAGE Miramax Films
1| On Tinder: Swipe right, swipe left: You're missing out in the magic and ambiguity of a meaningful relationship. When in doubt, swipe right.
2| On Social Media: No good comes from staying Facebook friends with or following on Instagram someone who broke up with you.
3| On Texting: One should text "lol" only if you laughed out loud so hard that you broke all your fingers, making it harder to type–an odd time for laughter, to be honest.
4| On Sexting: The worst that could happen is that she, in a fit of rage, uploads the photo to Facebook, on which she is friends with both your coworkers and your siblings, and has Photoshopped your face onto both of your testicles.
5| On the Floor: If she dances, you dance.
6| On Camera: Any man who pranks his girlfriend for the sake of a YouTube video is not a man. He is an auteur. Of his shittiness.
ADVERTISEMENT - CONTINUE READING BELOW
7| On Commitment: Make Plans. Now, then, forever. Plans.
8| On What You've Been Taught Before: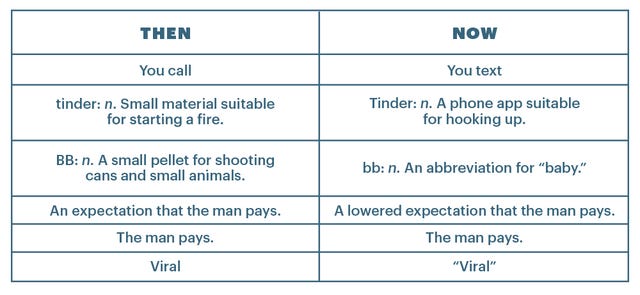 This story originally appeared on Esquire.com.
* Minor edits have been made by the Esquiremag.ph editors.
We test drive the Mitsubishi Montero Sport GLS 2.4 4x2 A/T.
Le Café V will open on February 15.
More than 700 tourists from China roamed Manila.
After basketball, Kobe Bryant became a successful businessman and venture capitalist-but his stint in entrepreneurship ended too soon.
Rose-hued tailoring is everywhere from premieres to catwalks. Has the complicated color finally gone neutral?
Health always comes first.
Manila Water will cut services to work on emergency repairs.
'I wept a lot yesterday. I've been weeping today. I'm far from done crying, for Kobe and Gigi, the Black Mamba and his Mambacita.'
Most of the items sold online come from China.
Filipinos show outpouring of love for the basketball legend.