Sports
These Filipino Personalities Were Also World-Class Jocks
Sports was a big influence in their lives.
IMAGE Wikimedia Commons - Ormoc City Government Facebook Page / IMDb - Star Cinema, ABS-CBN
You know them as politicians, dancers, actors, models—excelling in their chosen fields like business, showbiz and government service. But you may be surprised to know that these personalities have a competitive side, that of being accomplished athletes, who, in their time made waves in the local and international sports arena.
RICHARD GOMEZ
IMAGE: Wikimedia Commons / Ormoc City Government Facebook Page
Claim to Fame: Movie Actor
Sporting Credentials: Rowing, Volleyball, Fencing
The multi-faceted movie heartthrob of the 1990s, Richard Gomez, had his humble beginnings as a fastfood attendant. He began modelling on the side, and was noticed in a commercial for "Bench", a fashion brand. This led to a successful showbiz career where his team-ups with Maricel Soriano, Sharon Cuneta, and Dawn Zuleta propelled him to full stardom. The hunky Goma had always been athletic, and excelled in a number of sports, including basketball, boat racing and fencing. He was a member of the National Rowing Team (1989-1991), National Volleyball Team ( 2014, 2005). He capped his sports career with a Gold Medal at the Southeast Asian Games, as member of the winning Men's Epee Team. Married to model Lucy Torres, he is the incumbent mayor of Ormoc City.
ADVERTISEMENT - CONTINUE READING BELOW
MIKEE COJUANGCO
IMAGE: Paolo Pineda for TOWNANDCOUNTRY.PH
Claim to Fame: Actress, TV Personality, Model
Sporting Credentials: Asian Gold Medal Equestrienne
Daughter of Peping ang Tingting Cojuangco, Mikaela "Mikee" Cojuangco (b. Feb. 26, 1974) started in showbiz via commercials, when she became the Swatch celebrity endorser in 1991, at age 17. She made her first film Forever in 1994, and made a lasting impression in the hit movie, DoReMi (1996). She learned to ride horses at age 8, and at 16, joined her first international contest in Japan, placing thrd in the individual show jumping. She won a historic Gold Medal win for the Philippines at the 2002 Busan Asian Games, when she triumphed in the individual show jumping event, giving the country its third 3rd and last gold at the games. Cojuangco is married to Pasig City congressman Robert "Dodot" Jaworski, Jr.
ANGEL LOCSIN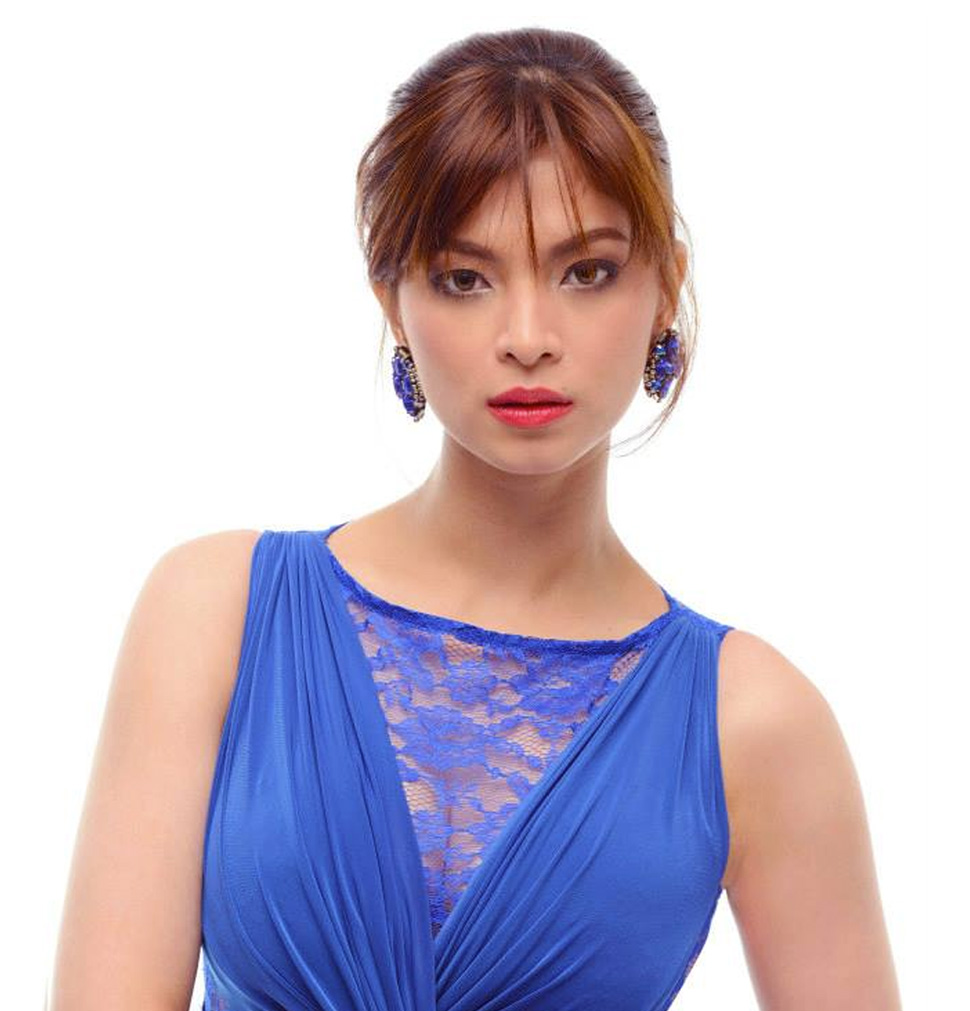 CONTINUE READING BELOW
Recommended Videos
IMAGE: IMDb - ABS CBN, Star Cinema
Claim to Fame: TV and Movie Star
Sporting Credentials: NCR Swimming Champion
Before her showbiz career, Angel Locsin (Angel Colmenares, b. Apr. 23, 1985) was a student and a member of the U.S.T. high school swimming team from 1998-99. She got her swimming genes from father Angel Colmenares, a 1954 Asian Games gold medallist in the 4 x 200 meter freestyle. She became so proficient in swimming that she joined the UST High School Varsity swim team. Angel once held the swimming record in the National Capital Region in the breast stroke, her forte. She used to train three to four hours a day. She once represented the country as member of the Philippine team in a meet in Hong Kong. Locisn could have made it further, but showbiz discovered her; she is most famous for her role as TV's Darna.
ENCHONG DEE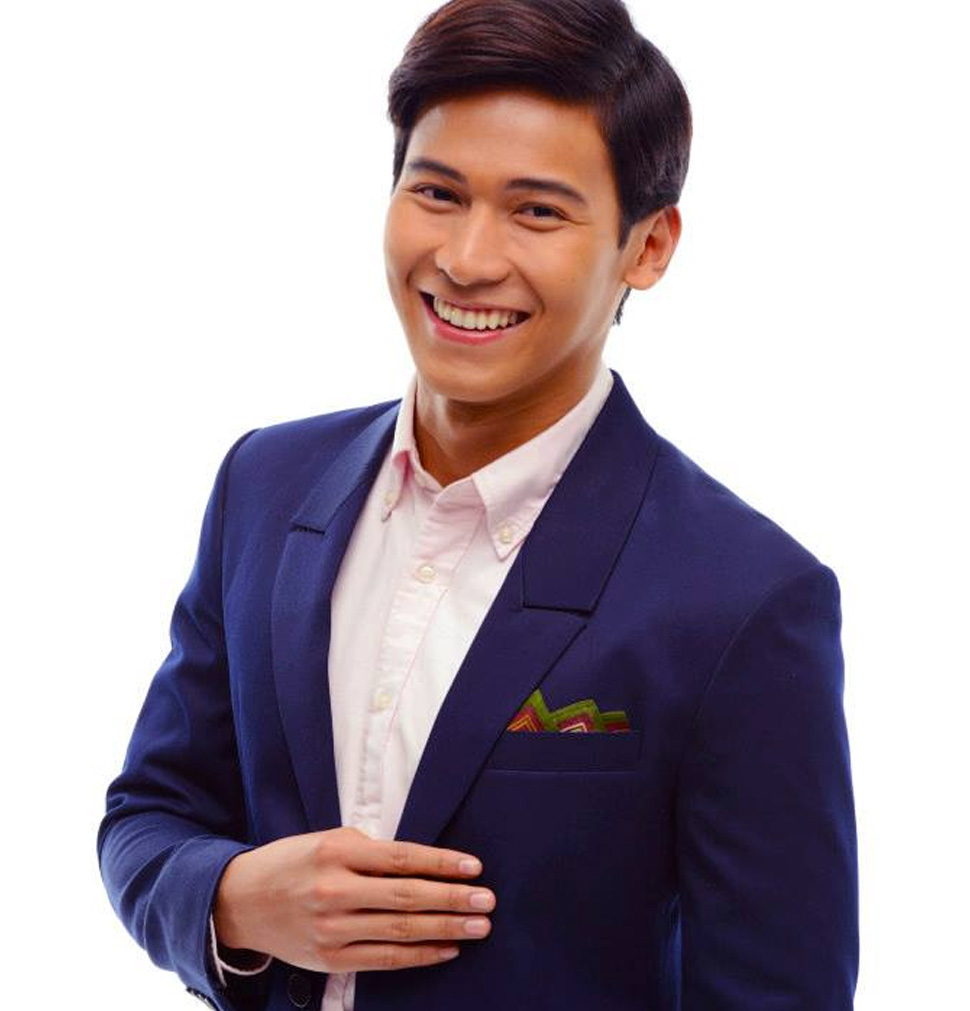 IMAGE: IMDb - ABS CBN, Star Cinema
Claim to Fame: Actor, Commercial Model
ADVERTISEMENT - CONTINUE READING BELOW
Sporting Credentials: Philippine Swimming Team for SEA Games 2005-2007-2009; Philippine Swimming Team, Doha Asian Games 2006
Naga-born Ernest Lorenzo Dee (b. Nov. 5, 1988) was a star swimmer at De La Salle University, winning for his school seven Golds, at the 72nd UAAP swimming championship. In 2005, Dee made his SEA Games debut in Manila as a 17 year old, placing sixth in his event. In the 2007 SEA Games held in Nakhon Ratchasima, Thailand, Dee qualified for the finals of the Men's 100-meter butterfly. He competed in 2006 Asian Games in Doha, and placed second in his heat. Deferring his retirement, he competed one last time at the 2009 SEA Games. He retired in 2010, age 21. Dee became part of the Star Magic group of artists; h is well-known for his role in the the soap opera Tanging Yaman.
MICHELE I. GUMABAO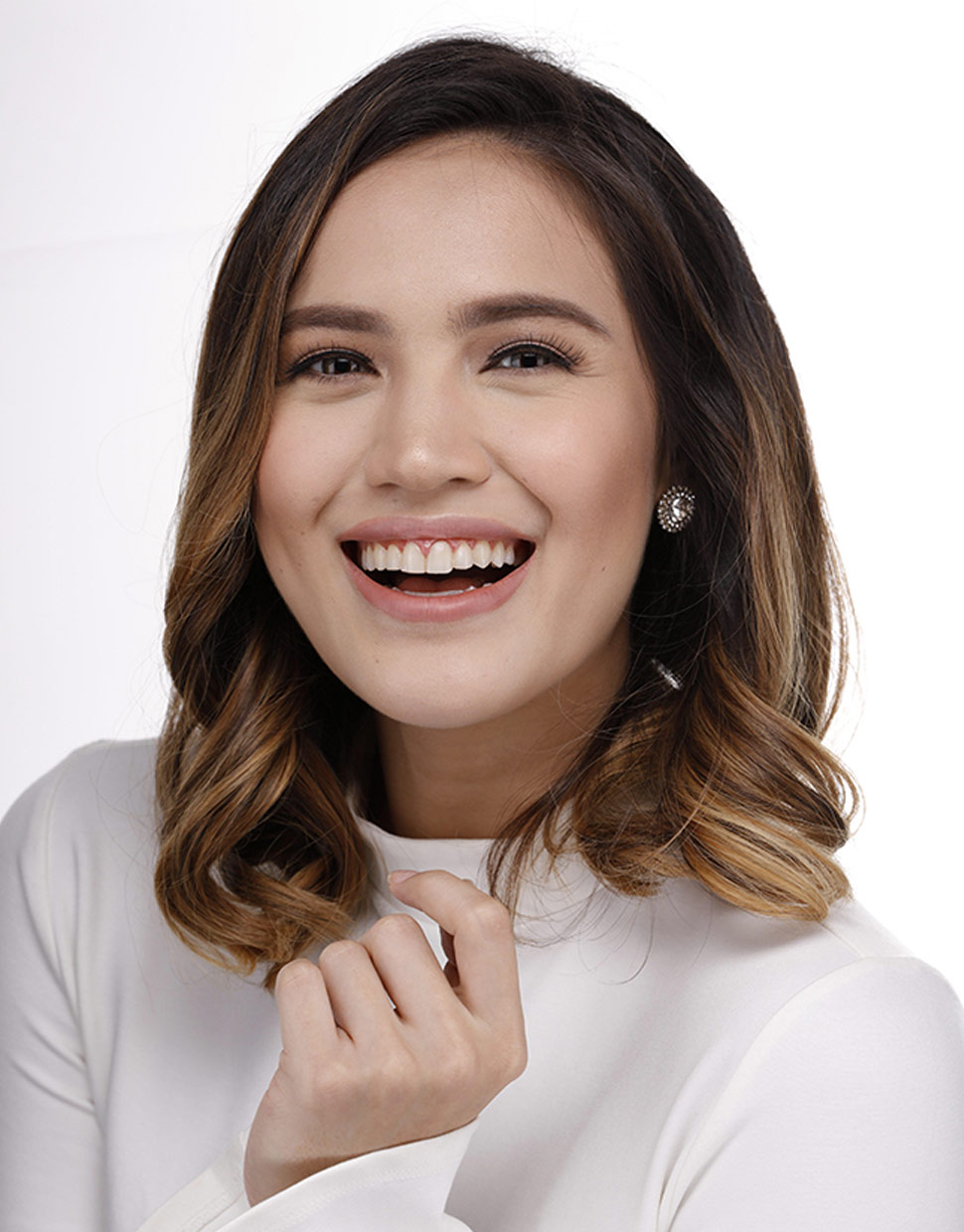 IMAGE: IMDb - ABS CBN, Star Cinema
Claim to Fame: Bb. Pilipinas-Globe 2018
Sporting Credentials: Co-captain of the 3-time UAAP De La Salle Volleyball Team
ADVERTISEMENT - CONTINUE READING BELOW
The sporting beauty is a member of the De La Salle women's volleyball team (2010-2013) that won three consecutive championship titles in the UAAP. She was two-time Best Blocker, in the UAAP Season 73 and 74. She is the camp director of the Alaska Volleyball Powercamp and currently plays with Creamline Cool Smashers in the Philippine Super Liga. She finished in the Top 15 of the Miss Globe Pageant held in Albania, and won 2 special awards: Miss Social Media and Miss Dream Girl.
CONRADO F. BENITEZ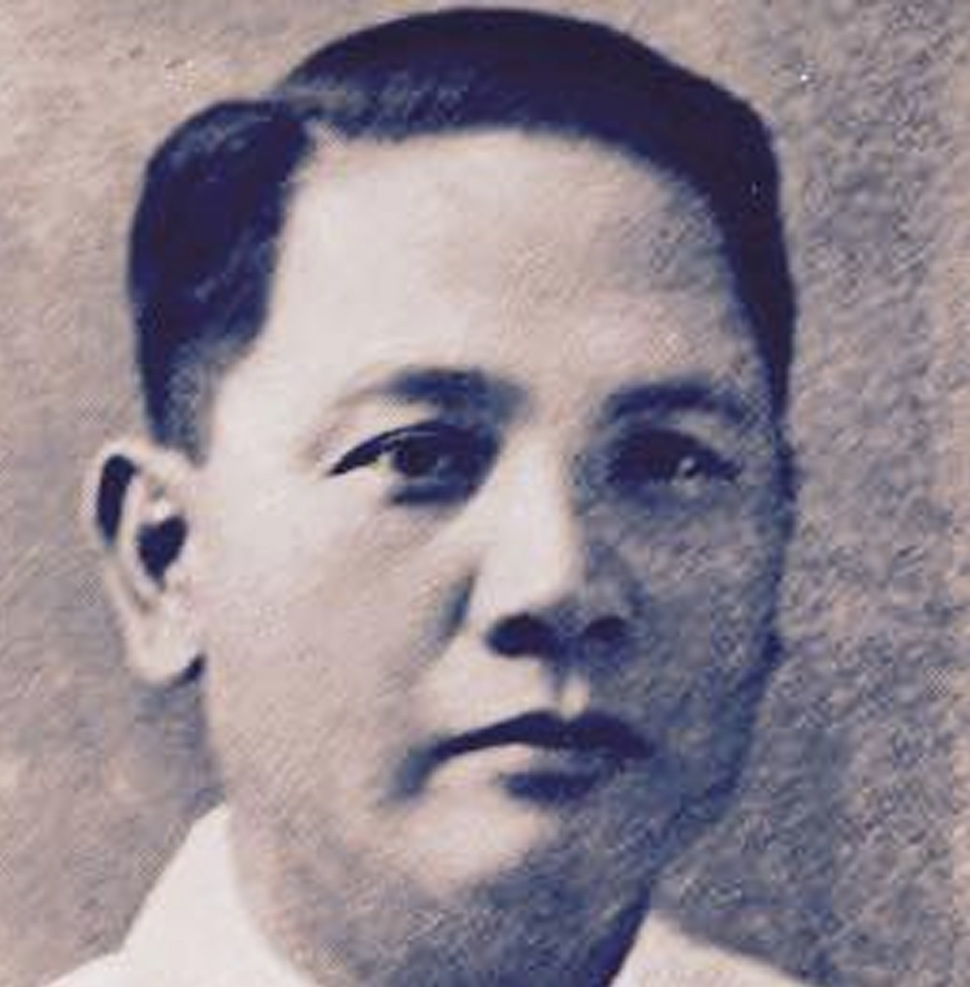 Claim to Fame: Dean of the College of U.P. Liberal Arts, Statesman, Constitutionalist, Civic Leader
Sporting Credentials: Varsity Swimming Team and Captain of the Water Polo Team, University of Chicago
Dean Conrado F. Benitez (b.Nov. 26, 1889/d.Jan. 4,1971) took up the sports of swimming while growing up in Pagsanjan, learning the fundamentals in the famed rapids of his town. When he studied at the Philippine Normal College, he briefly took up baseball but gave this up when he became a government "pensionado" in 1911. Sent to the University of Chicago, Benitez rediscovered his love of swimming. One of his good friends in the university was Johnny Weismuller (future Olympic swimming champ and filmdom's "Tarzan") who practiced with him at the university pool.
ADVERTISEMENT - CONTINUE READING BELOW
Benitez became so good that he qualified for the university's swimming team, and earning letters in the sport. Simultaneously, Benitez also captained the school's water polo team. Upon his return to the Philippines in 1913, Benitez organized the swimming team for that year's Far Eastern Games. He trained mostly Muslim swimmers who went on to beat the Japanese and Chinese teams for the Gold. The Philippine Women's University, the school that his wife, Francisca Tirona-Benitez founded, holds the distinction as being the first exclusive girls' school to have a pool. In 1957. Benitez was honored by the University of Chicago as one of its outstanding alumni, for his meritorious contribution to campus sports.
LOU SALVADOR SR.
IMAGE: The Unknown Gazette
Claim to Fame: Actor, "Master Showman" of Philippine Showbiz, patriarch of Salvador showbiz clan that includes Lou Salvador Sr., Leroy Salvador, Philip Salvador, Alona Alegre, and Maja Salvador.
ADVERTISEMENT - CONTINUE READING BELOW
Sporting Credentials: Philippine Basketball Team, Far East Games 1921, 1923, 1925; Meralco Basketball Team, Winner, 1932 National Open Championship
Before the movies, Lou Salvador was an ace basketball player who once shot 116 points in a single game. This, he achieved in the 1923 Far East Games in Osaka, Japan where he was part of the Philippine basketball team. He had also represented the country in the 1921 and 1925 edition of the premiere Asiatic games. A member of the Jose Rizal College and the Meralco team that won the National Open Championships in 1932, Salvador was a skilled player, who would loop the ball into his own ring from the opposite goal, and was hailed as "the greatest forward the country has ever produced."
Salvador tried his hand in "bodabil" as the character Chipipoy and Ivan Ludor, and made a successful move to movies. He appeared in such classic films as "Genghis Khan".
JOSE PADILLA JR.
Claim to Fame: Matinee Idol
ADVERTISEMENT - CONTINUE READING BELOW
Sporting Credentials: Philippine Boxing Team, 1932 & 1936 Olympics
Born to a showbiz family, Jose "Pempe" Padilla (b. Jul. 16, 1911/d. Jun. 18, 1978) made his first film in 1931. The next year, the avid pugilist represented the Philippines as a lightweight boxer during the 1932 Summer Olympics in Los Angeles, but was eliminated in the first round. Upon his return, he resumed acting in films, taking second lead to Don Danon in the immensely successful movie, Dr. Kuba, shown in 1933. He took time off again to compete in the 1936 Berlin Olympics, but lost again. Padilla then devoted his time to movie making, often paired with wife Arsenia Francisco, Carmen Rosales, and Rosa del Rosario—superstars of their day.
AMANDA & LUZ ABAD SANTOS
Claim to Fame: Daughters of justice and patriot Jose Abad Santos
Sporting Credentials: Member, Philippine Women's Swimming Team, 1934 Far Eastern Games
All the four daughters of Justice Jose Abad Santos with Amada Teopaco were all enrolled at the Philippine Women's University, where they all became varsity swimmers. Amanda and Luz, however, were at the top of their game. In an open call to determine the delegates to the 1934 Far Eastern Games, the teen sisters joined and successfully passed the qualifying races. Both Amanda and Luz were fielded to compete in the women's 50-meter freestyle and 100-meter backstroke events. In later years, Amanda would wed businessman Antonio Paterno Madrigal. Her daughter, Jamby Madrigal, became a Philippine senator. Luz, also a platform diver and a long distance swimmer, married Angel Suntay. Her youngest son, Bobbit, the founder of the Carewell Community Foundation, was a varsity athlete at Ateneo de Manila University—captain of the badminton team, co-captain of the baseball team, and event captain of the javelin team in track and field. At 58, he is currently a freediver and a triathlete.
ADVERTISEMENT - CONTINUE READING BELOW
AMBROSIO PADILLA
IMAGE: Presidential Museum and Library
Claim to Fame: 3-Term Senator of the Philippines (1957, 1963, 1969); Lawyer (3rd place at the Bar Exams), ; Educator, Author of Law Books,; Vice Chairman of the Constitutional Commission that drafted the 1987 Constitution.
Sporting Credentials: Captain, Philippine Basketball Team, 1936 Berlin World Olympics (5th placer)
The brilliant Ateneo sportsman—Ambrosio Bibby Padilla (b. 7 Dec. 1910/d.11 August 1996) proved in his lifetime that sports and academics can, indeed, mix. Graduating from Ateneo with Summa Cum Laude honors, he moved to U.P. for his Law degree, and finished as Salutatorian. On the side, "Paddy", as he was called, was excelling in sports. His basketball skills earned him a berth in the national basketball team that went to the 1936 Berlin Olympics. As captain and playing coach, Padilla steered the Philippines to a 5th place finish, the best finish ever achieved by the country, losing only once to the United States team.
ADVERTISEMENT - CONTINUE READING BELOW
After his sporting days were over, Padilla actively supported the government sports program., serving as President of the Philippine Amateur Athletic Federation (PAAF), President Emeritus of the Asean Basketball Confederation (ABC), and Chairman of the National Olympic Committee (NOC).
CESAR RAMIREZ
IMAGE: Beverly Vergel Facebook Page (facebook.com/pg/BeverlyVergel.page)
Claim to Fame: Actor, known for his role "Bernardo Carpio".
Sporting Credentials: Bodybuilding, Mr. Luzon 1951
Arlen Quindoy Aguilar (b.1929/d. 18 Jul. 2003) was an avid student of physical culture, an interest cultivated while with the U.S, Fire Service. In 1951, he joined the bodybuilding contest of Mr. Philippines. The well-built 22-year-old did well, garnering runner-up Mr. Luzon honors to eventual winner, Jesus Ramos (who also became a movie star via the "Og" films). Sampaguita Pictures took a second look at Aguilar, who had previously appeared as an "extra" in a handful of their films. He was re-christened as Cesar Ramirez, and was launched in the movie, "Bernardo Carpio", the legendary figure known for his great strength, trapped between the mountains of Montalban.
ADVERTISEMENT - CONTINUE READING BELOW
Ramirez was paired off with the voluptuous Alicia Vergel, who would become his wife and give him 2 children: Ace York and Beverly. Ramirez's star would rise in the next few years, with films that allowed him to show off his muscled physique: Tres Muskiteros, Palasig, Dumagit, Ukkala, Madam X, Aliping Maharlika, Ramir, and Lupang Kayumanggi. In 1975, he migrated to the U.S. only to return to the Philippines in 2001. Already afflicted with Parkinson's disease, Ramirez died of cardiac arrest in 2003.
FREDDIE ELIZALDE
Claim to Fame: Media Magnate, Executive Officer of Manila Broadcasting Co., husband of Lisa Macuja
Sporting Background: Member, 1960 Philippine Olympic Team, Swimming; Medalist, 1958 Asian Games
Son of the the Philippine Patron of Sports, Manolo Elizalde, the younger Elizalde (b. 17 Aug. 1940), was a Harvard collegiate swimmer in the U.S. when he was chosen as part of the Philippine team , at the 1958 Asian Games. With teammates Rodolfo Agustin, Jacinto Cayco, and Dakula Arabani, Elizalde won a Silver medal in the 4 x100 individual medley and a Bronze in the 200 m. butterfly. He reached top form in 1960 when he won the Eastern Collegiate crowns in the U.S. at the 100-m (1:02.6 secs). and 200 m. butterfly events and with his Harvard mates won the medley relay against a fast field. He earned an All-American rating in Swimming.
Freddie would have been a medal threat in the 200 m. butterfly race (he was clocking in at 2 mins, 20 secs.) at the 1960 Rome Olympics had it not been for a fractured hand that he suffered that almost kept him off the Philippine Olympic squad. Nevertheless, he managed to race in the 100-m freestyle event and the 4x100-m IM.
ADVERTISEMENT - CONTINUE READING BELOW
ADOLFO FELICIANO JR.
Claim to Fame: TV Dance Host
Sporting Credentials: 1954 Asian Game Gold Medalist, 3-Time Olympic shooter
On 29 October 1961, the pioneering dance show—"Dancetime with Chito" hit the Philippine airwaves for the first time. Adolfo "Chito" Feliciano and his group danced their way to national fame with their energetic cha-cha, rhumba, samba, ballroom and signature Latin dances. But the nimble dancer was also a world-class athlete. At the University of the Philippines where he was a Fine Arts major, Feliciano tried out for the U.P. six-man shooting team. When the trials were over, he was ranked no. 1 in a field of 80 students.
In the next two years, he became so adept with the 3-position rifle event. He qualified for the quadrennial Asian Games, held in Manila in 1954. Entered in the small bore rifle, three-position, Chito won a Gold. In fact, of the 15 Gold medals won by the Philippines, the shooting team garnered 4. Upon his return, he was offered by Channel 7 to do a program—a dance show!! Not everybody knew that Feliciano also loved social dancing, and the TV show, which he hosted until 1964, made him a household name. His last stint was at the 1968 Mexico Olympics. After his sporting and TV days were over, he put his sharpshooting expertise to good use by joining the Philippine Navy as head of the Sniper Training Unit. He died in 1972,during a military exercise.
ROMY DIAZ
Claim to Fame: Movie Actor, playing character and villain roles.
Sporting Credentials: Professional Basketball Ace
ADVERTISEMENT - CONTINUE READING BELOW
The actor you love to hate was regarded as one of the shotmakers in the varsity league when he was still with the FEU (Far Eastern University) Tamaraws. In his UAAP games, he made an average of 25 points per game. His record was 44 points in 25 minutes of play. Diaz made his professional debut with the Floro Redmanizers at the popular 1962 Manila Industrial and Commercial Athletic Association (MICAA) cage tournament (pre-cursor of the PBA), where he made 17 points against the YCO team.
ARTURO MACAPAGAL
IMAGE: Presidential Museum and Library
Claim to Fame: Presidential Son (Diosdado Macapagal with Purita dela Rosa)
Sporting Credentials: 2-Time Olympic Shooter
The presidential son, Arturo dela Rosa Macapagal ( b. 14 Sep. 1942/d. 11 Aug 2015) was an accomplished shooter who competed in 2 summer Olympics. Gloria Macapagal-Arroyo is his half-sister. He started competitive shooting as a hobby, and became an expert marksman. At the 1972 Olympics in Germany, Macapagal established a national record for free pistol, a record that stood for 21 years, the longest in the country's shooting history. For that feat, he was named the All-Around Filipino Sports Awardee by the Philippine Sportwriters Association in 1973 and 1974. He was chosen as the "Most Outstanding Shooter of the Decade" by the Philippine Olympic Committee in 1980. Macapagal also led the Philippine National Shooting Association for many years and also served the Philippine Olympians Association as president.
ADVERTISEMENT - CONTINUE READING BELOW
TITO SOTTO
IMAGE: Wikimedia Commons - Avito C. Dalan for the Philippine News Agency
Claim to Fame: Member of novelty group "Tito,Vic & Joey", TV Host, Senator
Sporting Credentials: Member, Philippine Bowling Team
Before Vicente "Tito" Sotto (b. 24 Aug. 1948) became a vice-mayor, and then a two-time senator, he was deep into music. He was a front man of the local combo Tilt Down Men, and later a recording supervisor at Vicor Music Corp. His leisure hours were spent in bowling; he became so good at the sport that he qualified to be a member of the Philippine national bowling team (seven-time member), representing the country twice at the AMF World Cup in Ten Pin Bowling.
GENE GONZALEZ
ADVERTISEMENT - CONTINUE READING BELOW
Claim to Fame: Celebrity Chef, Restaurateur
Sporting Credentials: SEA Games Gold Medallist, Fencing
Chef Gene (Eugenio R. Gonzalez, in real life) is one of the country's most accomplished chefs, highly sought after as a resource person with regards to native and international culinary arts. He is also a well-regarded chef instructor and a wine connoisseur. As a restaurateur, he owned and managed the popular Café Ysabel in San Juan, and has authored a culinary history book, "Cocina Sulipena". Gonzalez won back-to-back saber team gold medals in the Southeast Asian Games in Singapore (1993) and in Chiang Mai (1995).
WILFRED UYTENGSU, JR.
Claim to Fame: Chief Executive Officer, Alaska Milk Corp.
Sporting Credentials: Philippine Swimming Team, Triathlete
The Alaska Milk head honcho has always been a keen sports jock. He was a member of the University of Southern California Swimming Team, and was voted as Team Captain in 1982. He was part of the Philippine National Swimming Team that competed at the 1981 Southeast Asian Games in Manila, along with Eric Buhain,Akiko Thompson and Lee Concepcion. Owner of Alaska Aces, a professional PBA team that has won 13 championships. Uytengsu also organizes triathlons through Sunrise Events, his own sprts event management group.
ADVERTISEMENT - CONTINUE READING BELOW
More Videos You Can Watch