Tonyo Silva is the senior marketing manager for Moonton in the Philippines. Moonton is the developer of the hugely popular hit game, Mobile Legends: Bang Bang, which saw an exponential rise in players in 2020. Launched in 2016, Mobile Legends has cemented itself as the leading title for esports in the country.
But before Silva became Moonton's top lieutenant in the Philippines, he had been working for ABS-CBN's sports marketing for seven years.
"I worked in traditional sports for ABS-CBN, I handled sports marketing for seven years. We were handling the UAAP, NBA, etc.," Silva tells Esquire Philippines. "After that, I really saw that esports was a growing industry and I got intrigued to be a part of it so I ended up in Moonton."
As Moonton's point person in the Philippines, Silva leads the Mobile Legends Professional League (MPL), the largest and most successful professional esports tournament in the country. He also liaises with team owners to plan on how to make the league more successful.
Esports vs Traditional Sports: The Fans are More Intense
Right now, Silva has the unique vantage point of seeing how traditional sports and esports vastly differ in terms of athletes, audience, and community.
Because esports was borne by the internet, its fanbase too is also engaged on the internet. The athletes are younger, and so are the fans, who are mainly composed of Gen Zs and Millennials. Their conversation hub? TikTok and Facebook.
"Actually for esports, what makes it different from traditional sports is the community. The community is really so intense, close-knit, and very passionate," says Silva.
ADVERTISEMENT - CONTINUE READING BELOW
"Intense" and "passionate" are accurate words to describe the fans in esports. But there are two sides to that passionate fanbase: You either get exalted—or bashed until kingdom come. There are intense rivalries between fans of teams, and sometimes, things get out of hand when battles in the Land of Dawn—the fictional setting in Mobile Legends—get heated up.
Ironically, unlike in basketball or other physical sport, it's exceedingly rare for esports athletes to come to bad terms with each other or end up in fist fights. Nearly all of them consider each other tropa or good friends, regardless of the results of the games. Since the community is really tight-knit, everyone knows each other.
And that's part of the reason why the game and the league have become so popular. Mobile Legends saw exponential growth in players starting in 2019 and boomed in users in 2020 during the pandemic. During this time, Gen Zs and Millennials had more time on their hands to play games and watch the streams of Mobile Legends players, including its professional esports athletes in the MPL. Even its revenue saw a huge leap.
A single match between Blacklist International and Smart Omega—two of the Philippines' most beloved esports teams—can easily draw hundreds of thousands of concurrent viewers in one page on social media. If everything was added up, it would pile up to the millions. And these audiences are young people with spending power, too.
Tonyo Silva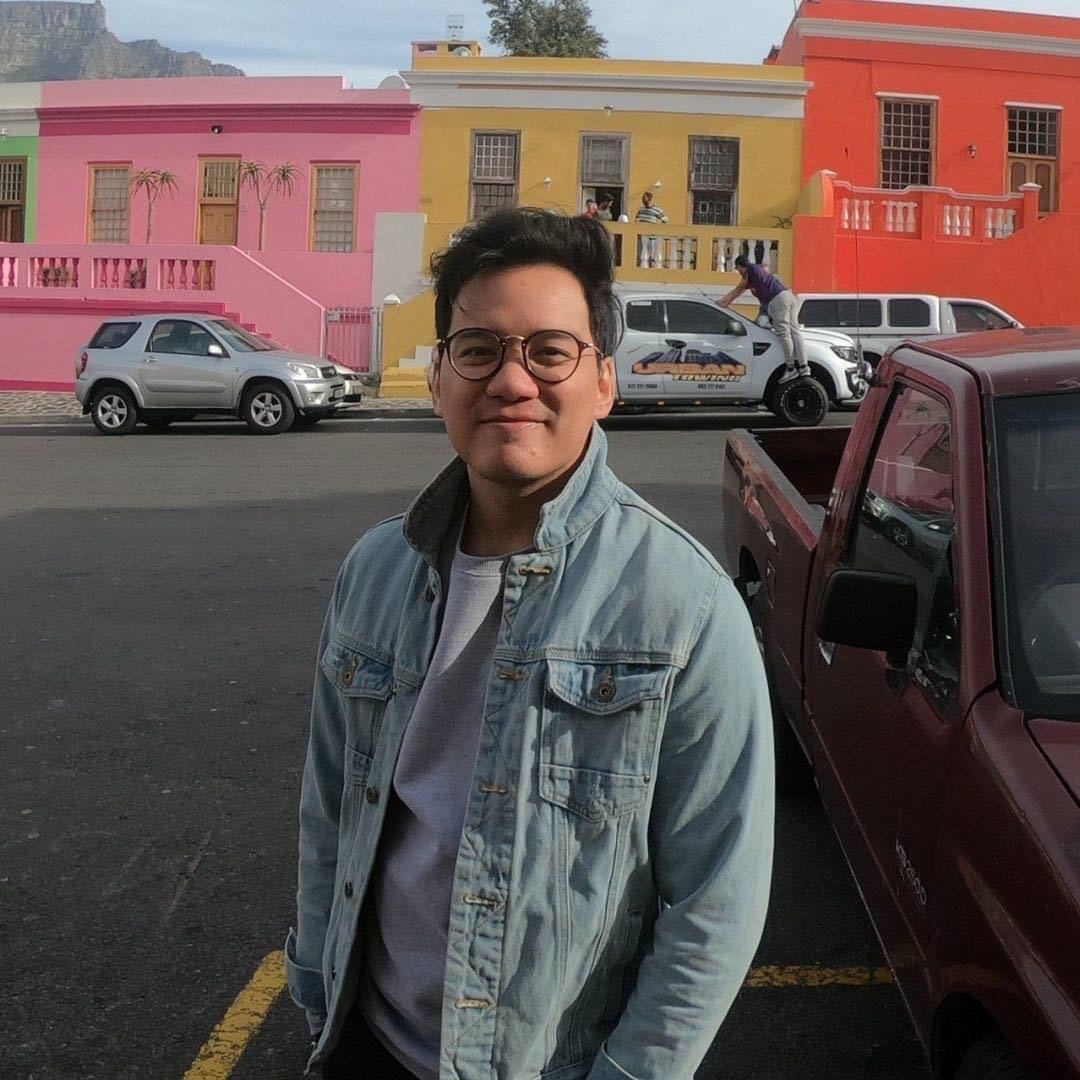 ADVERTISEMENT - CONTINUE READING BELOW
Recommended Videos
According to Sensor Tower Store Intelligence, Mobile Legends had a worldwide revenue from users' in-game purchases of $5.4 million in 2016 when it launched. This ballooned to $214 million in 2019. There are no figures available for 2020, but in 2021, ByteDance acquired the gaming studio Moonton for $4 billion, according to Reuters. That gives you a picture of just how much the game had grown and continues to grow across the world.
In the Philippines, that power and growth are all also reflected on social media.
"I always find the growth of esports and Mobile Legends intriguing, and that's reflected in our numbers on social media when we see our viewership. It's really amazing to see how it has grown and continues to grow," Silva tells Esquire.
MPL Audience During the Season 9 Playoffs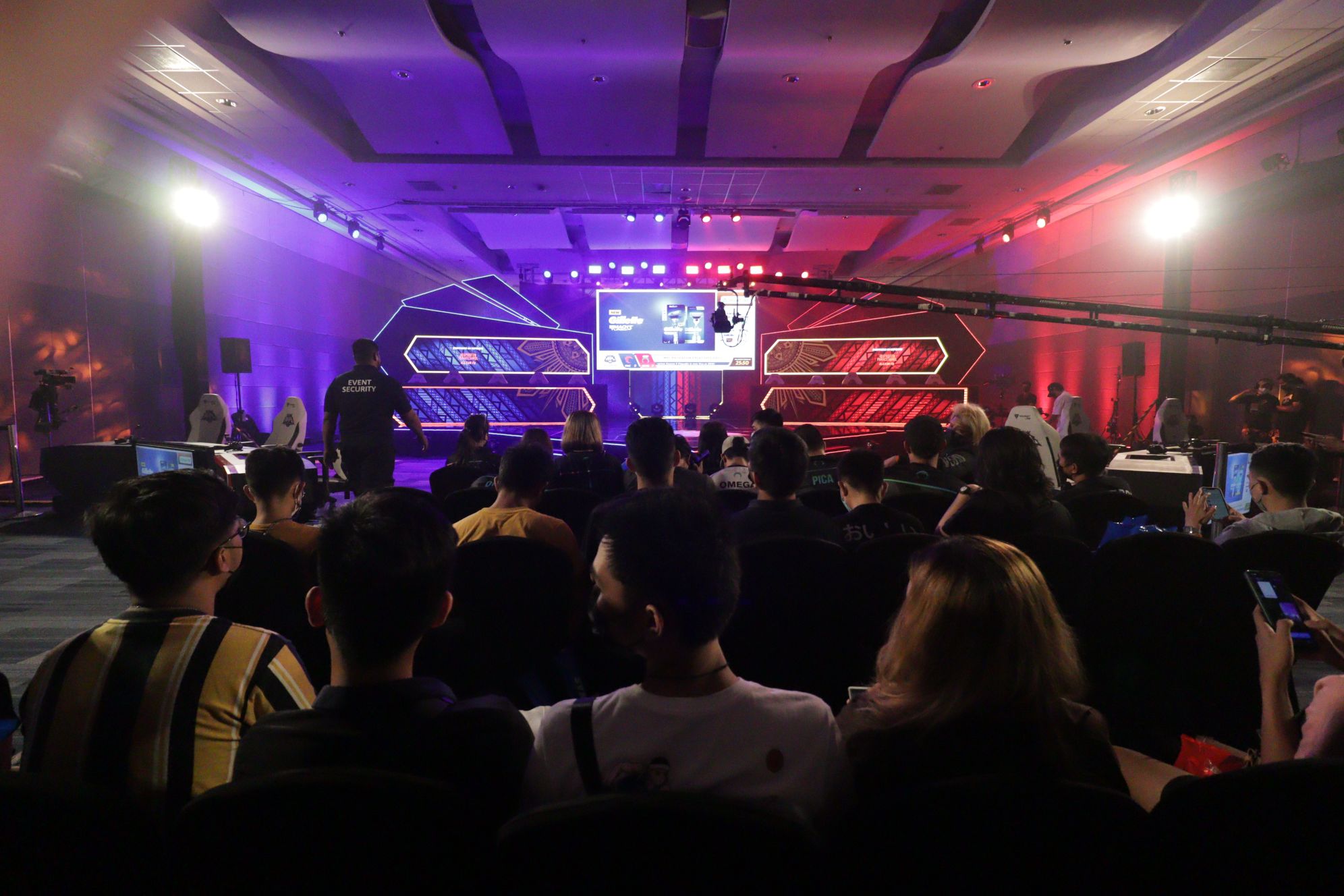 Why is Mobile Legends so popular in the Philippines?
"I think there are a lot of factors in the growth of esports," says Silva.
ADVERTISEMENT - CONTINUE READING BELOW
"But what really helped is Mobile Legends and its format. It's mobile, it's accessible to all Filipinos. Everyone pretty much has access to the internet. Mobile internet penetration is strong in the Philippines. These factors make it ripe for people to join in."
Mobile Legends is a type of multiplayer online battle arena (MOBA), a genre that includes Dota and LoL. But unlike those two games, ML succeeded in simplifying the rules and mechanics of the game, particularly in the way heroes gained items. It also made the gameplay a lot faster. On average, a single match in ML lasts 15 to 20 minutes. In Dota and LoL, it could take one to three hours. Mobile Legends did what other MOBAs failed to do: It made the MOBA format truly mobile. By the time other MOBA titles figured this out, Mobile Legends had already captured a massive and very loyal fanbase.
Tristan "Yawi" Cabrera, Heartthrob of the League, Poses with ECHO Teammates Onstage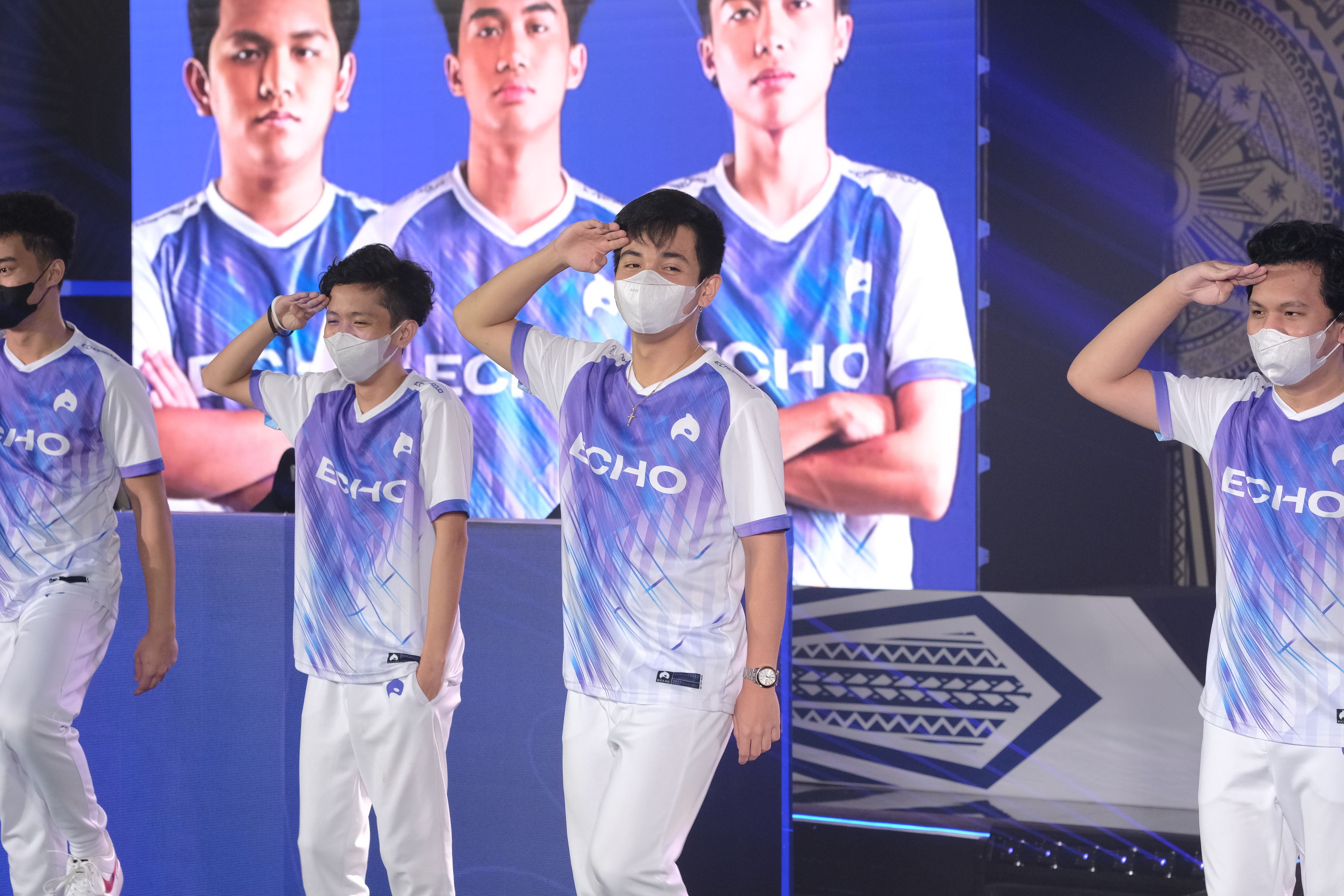 ADVERTISEMENT - CONTINUE READING BELOW
Blacklist Poses During Week 4 of MPL-PH Season 10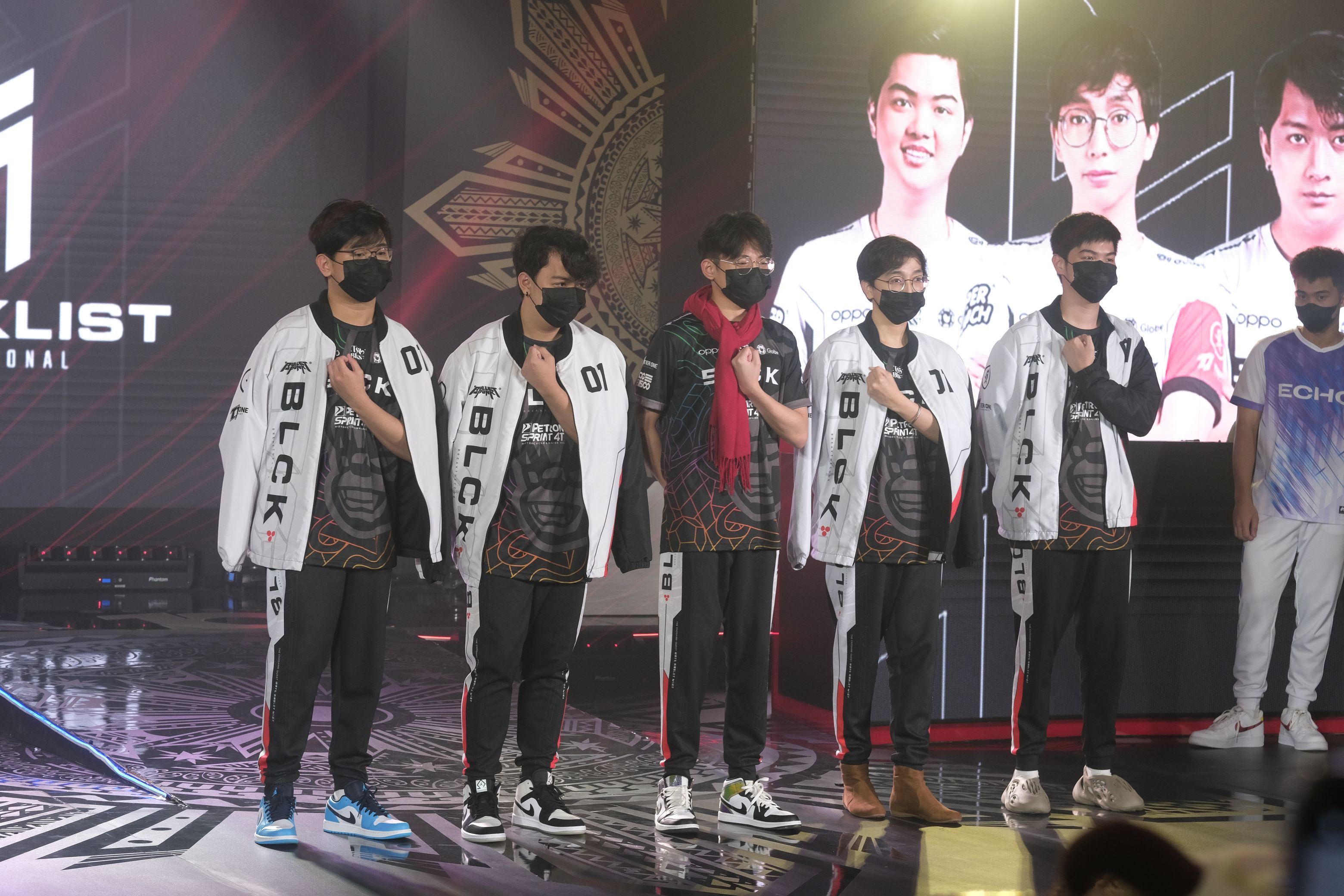 These unique factors allowed esports to thrive and survive in the pandemic, unlike any other sports in history. Tonyo foresaw this.
"The challenge for some traditional sports is accessibility. Let's say, for example, basketball, you see a basketball court in every corner of the neighborhood. But for other sports that are not as popular, it's really the accessibility that hinders growth," Silva says.
For some sports, you need so much equipment, a big playing area, things like that. But with Mobile Legends, aside from the game being interesting, so marketable, and so popular, drilling down to the fundamentals, it is really in the palm of every Filipino. There's nothing stopping a Filipino from playing it."
Even CEOs, office workers, and janitors play Mobile Legends.
"Even before, in ABS-CBN, I used to see officemates play Mobile Legends," Silva recalls. It was perfectly normal for the newsroom to have staff squeezing a 15-minute Classic match during break time.
ADVERTISEMENT - CONTINUE READING BELOW
Even this journalist has encountered CEOs, politicians, students, parents, janitors, full-time mothers, and grandmothers who play the game. What's excellent about it is how Mobile Legends acts as a great equalizer: A 12-year-old grade schooler can easily beat a 30-year-old features editor in a match. And the game is not "pay-to-play," a term used to describe games in which wealthier players gain an unfair advantage by spending money to buy powerups or boosts in the game.
"Moonton will find ways to innovate. One of the company's strengths is how it listens to the feedback of the players, the teams, those who play the game," Silva says. He shares how Moonton has a culture of collaboration and innovation, putting at its core the feedback of users, players, and athletes. "Moonton really knows how to listen," Silva adds.
And that's true.
In December 2021, Filipino fans of the game used the hashtag #WeWantEstes to compel Moonton to heed the call to grant Blacklist International their specially designed skin, as promised. In August 2022, Moonton finally released the promised skin designed for the Filipino team. It is currently on of the most popular hero skins in the game.
"Moonton in general already knows how valuable customer feedback is. It's at the center of operations. But of course, there are always learnings and room for improvement," Silva says when we asked about the #WeWantEstes skin issue.
"We value the opinions of the users, the audience, the players, the league itself, the franchise owners, and more. It's not a perfect system. Sometimes, there will be disagreements, but at its core, we know how to solve things and collaborate and in the end, we know how to create a good product and a good outcome."
ADVERTISEMENT - CONTINUE READING BELOW
Crushing the Esports Myth: It's Not Just Playing Games
For many parents, esports is synonymous with fooling around and just playing games. It hardly is.
"I don't view it as to really hard sell esports right now. I think, what we really need to do as a community, like us as Moonton and MPL, with the help of media, with the help of players, team management, is to draw out the stories," says Silva.
Silva is referring to success stories like how a former hotel staff became the badass female boss of an esports company.
Or how Renejay Barcarse, an esports and gaming superstar, started out by hauling hogs at piggeries.
Or how Heinrich Picar ran away from home and survived on lugaw just so he can pursue his esports dream.
Or how Edward Dapdap of Blacklist International is now a proud homeowner at 17 years old.
The truth is, esports is no longer an emerging industry. A single esports event provides real jobs to hundreds of people. Even the government has thrown its support behind the industry. But despite these leaps in the industry, there's still a lot of work to do.
"There are always myths or some things many people don't understand. But I don't see it as a challenge but more as an opportunity because as long as we do well and consistently and tell these stories," says Silva.
"It's really about highlighting all the positives that have come out from this," says adds. "We have seen pro players that have the ability to provide for their families, have houses. These stories are pretty much known in the industry but as a community, we can really expand and grow this into the general audience as well."
ADVERTISEMENT - CONTINUE READING BELOW
Will there be more stories to tell?
Absolutely. For the first time in history, the Philippines has exported the most number of esports talents and athletes to other countries, particularly former members of ONIC Philippines, whose Season 9 roster has been recruited by teams from a number of Southeast Asian countries. Their stories will be unique not just in the Philippines, but also in their adopted countries, where they earn three times the salary they earned in the Philippines.
"As a Filipino fan, I think it's a good thing! I think it shows that the Filipino talent is really world-class," Silva confesses. "Going back to my background in traditional sports, there's always that goal of showing that Filipinos can compete globally. But when I entered here in esports, I really saw that the Filipino has arrived. We are no longer an emerging country or emerging industry—we are really number one when it comes to talent."
Currently, teams with Filipino players in foreign teams are performing better than the previous season, particularly Geek Fam, Indonesia's worst-performing team for several seasons. Filipino esports vets Allen "Baloyskie" Baloy and Jaymark "Janaaqt" Lazaro have joined Geek Fam in Season 10 and have steered the team to historic victories.
"I think it's a good thing that we're expanding abroad. It's a good opportunity for players as well to sharpen their skills and grow their talent. And it will only widen the pool here in the Philippines," says Silva.
By "widening the pool," Silva was referring to how ONIC Philippines replaced its former roster with "super rookies" from an amateur league. The rookies proved to be quite potent, dislodging fan favorite and world champion Blacklist International from the top seed during Week 4 of the MPL-PH Season 10.
ADVERTISEMENT - CONTINUE READING BELOW
"It opens new opportunities for players here. I am sure there are a lot more that we haven't discovered. We've only scratched the surface," adds Silva.
'We are on the right track.'
Now that the Philippines is the most dominant in Asia in terms of winning international championships and tournaments for Mobile Legends, it still hasn't surpassed one Southeast Asian country in terms of the number of supporters, viewership, and revenue: Indonesia.
Does Tonyo Silva think the Philippines can outshine Indonesia in that department?
"I think there will be a lot of factors that are not solely rested on Moonton. On a macro scale, we also have to consider the Philippine infrastructure: access to data, speed of internet, things like that work in our favor. But I don't see it as competing with Indonesia. There's a friendly rivalry between the Philippines and Indonesia, but as long as we grow the community and the game, it's good for the sport," he says.
"In terms of growing the MPL and the game in the Philippines, we are on the right track. The community is growing, and our team in Moonton is growing. As a company, Moonton realizes the support that the Filipino audience has given, and they're really willing to not just invest resources but also invest in support and time in significantly growing the MPL and Mobile Legends in the region."