Destiny chooses no one. Some are born for greatness, while some are built.
Chris Tiu would like to believe he's more of the second.
"I believe in destiny, for one. But I believe that our destiny is also largely determined by how we make decisions, by how we behave, by how we work, and the opportunities that we create for ourselves."
That's Tiu talking as he made himself comfortable on a bench after wrapping up what could possibly be one of his last practices with the only PBA ballclub he played for, Rain or Shine, at Northeast Greenhills Sports Center.
The 33-year-old PBA player and television host waxed poetic as he looked back on a remarkable basketball career that seemed at an end. If he felt sentimental and looked both contended and thankful, he should be.
After all, this frail-looking kid from a rich family was deemed too small, too slow, and downright too unathletic to stand out in basketball, and for a while accepted that he was destined to follow his parents' path in business than be a hoops hero.
"I never even thought I'll make it in the UAAP," he said candidly. "As a kid, a basketball fan playing in the village, in the open court, under the sun in our tsinelas, you can only look up to the UAAP players as your heroes."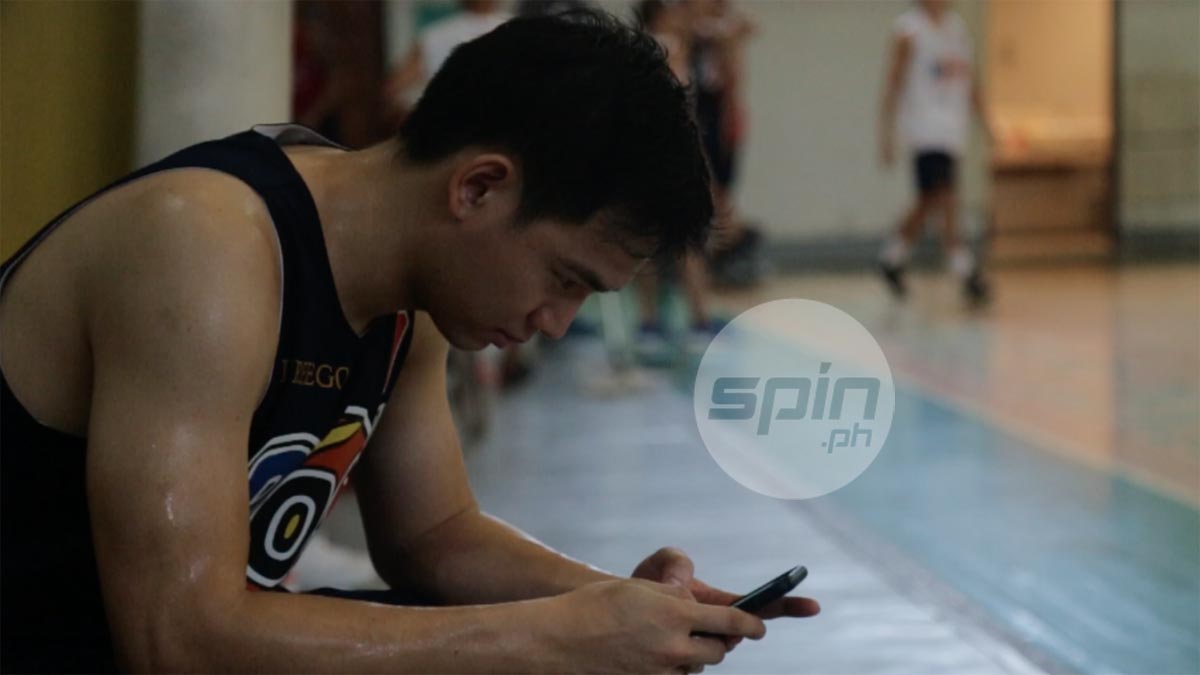 ADVERTISEMENT - CONTINUE READING BELOW
"As a kid, a basketball fan playing in the village, in the open court, under the sun in our tsinelas, you can only look up to the UAAP players as your heroes."
No wonder then that even though he played well enough for the Golden Stallions of Xavier in high school to get recruited by Ateneo, deep inside Tiu was still resigned to the fact that he would one day have to leave all these to fulfill his destiny in business.
That looked all the more probable after the 5-foot-11 Tiu struggled to crack the Blue Eagles' rotation in his rookie year while playing behind guys like LA Tenorio, Macky Escalona, Badjie del Rosario, and Magnum Membrere.
Tiu admitted he thought about quitting on not a few occasions.
"I barely showed anything," he said, recounting his struggles in his freshman season. "It was a very disappointing, frustrating beginning, even to the point that I thought I should quit na lang."
Things didn't get any better the following year, one that saw him experience what he considered the lowest point of his career which happened during one of the early Ateneo vs La Salle games of his college career.
The memory is still vivid to this day.
"Sabi nga nila sa Ateneo, matalo na sa lahat, wag lang sa La Salle. So there was a game against La Salle in my sophomore year where I got a chance to play finally. Tambak kami, we were down by 15 points, and then naghahabol kami.
"We were making a run na, momentum na, then I got a steal, had a wide open lay-up, walang bantay. Excited na lahat dahil magiging tatlo na lang ang lamang nila, and then wide open..."
CONTINUE READING BELOW
Recommended Videos
He missed.
"I missed the lay-up really bad, really muffed the lay-up, had no chance," he said. "I felt the energy of the coliseum get sucked out. It was one of the rare chances I got to play na nga and you blow it like that, di ba? We lost momentum, lost the game."
The score read La Salle 72 - Ateneo 61. But more than the loss, Tiu remembered that one play that made him wish he was invisible as he walked around the Katipunan campus the next day.
"It was really the lowest point of my career, I would say, where I'm so embarrassed, I couldn't walk with my head up in school. I couldn't look people in the eye. I know what they're talking about. You see people talking in the side and think, 'Shit. Are they talking about me?' It probably is.
"It's so embarrassing. I didn't want to go to school the next day and the entire week. At that point, I had low confidence, and that thing happened, that made me so down. I felt I let down the community and a lot of people."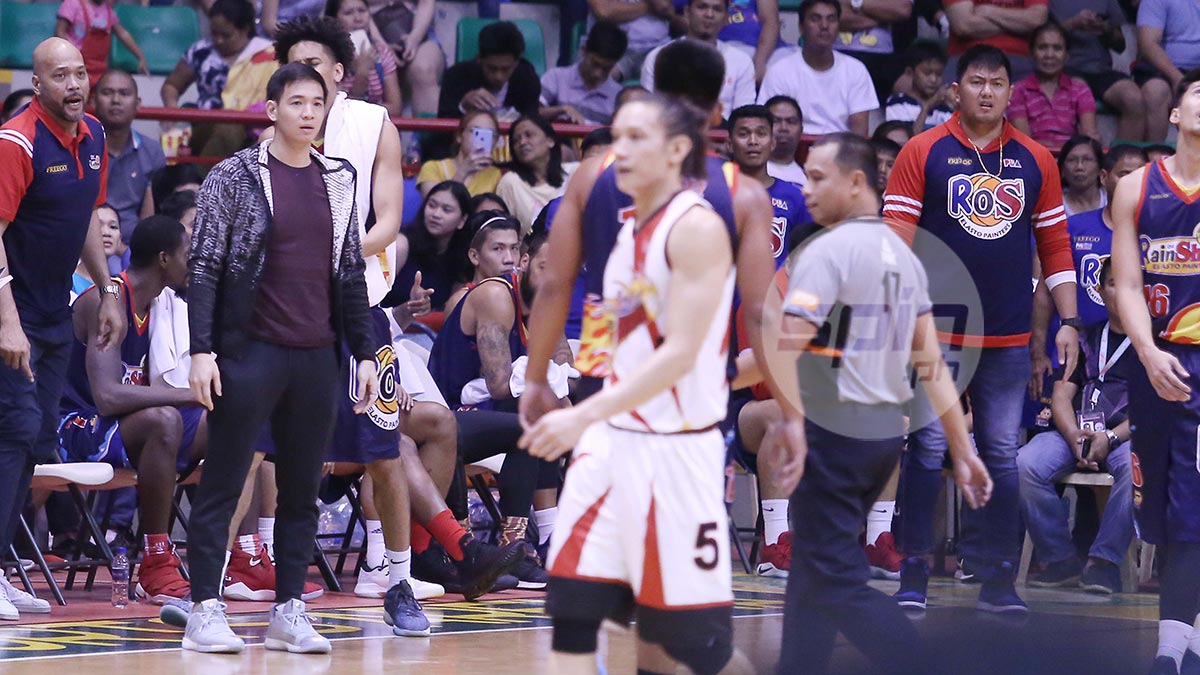 ADVERTISEMENT - CONTINUE READING BELOW
At that point, it was easy for Tiu to walk away from the game. Taking an honors program in Management Engineering was already difficult to begin with, even without the challenge in time management it requires from student-athletes like Tiu.
"I was thinking, 'Do you really have to sacrifice too much and kill myself during training?' And I'm always so exhausted mentally and physically. 'Do I need to do this?' Anyway, if I graduate in Ateneo with a diploma, I'll be okay. That was going through my head," he said.
But a timely talk with the people who meant most to him, like his family, coach Sandy Arespacochaga, and Ateneo president Fr. Ben Nebres, boosted his spirit.
"(Fr. Ben) told me in handling pressure, 'If you're in a pressure-packed situation, think of the worst thing that can happen to you. And if you can handle it, you'll be ok, you'll be fine,'" as he again looked back on that blown layup against La Salle.
"Missing a wide open lay-up against your archrivals in national television in a jampacked coliseum in front of your family and friends and the community? I thought nothing can be worse na," he added. "And then I felt like whenever I'm in a crucial situation, hindi na ako natatakot. Nadaanan ko na yun eh."
A little breather also reinvigorated Tiu, who sat out the following season as he went to France for an exchange program for juniors that saw him stay at Lille Catholic University in Pas-de-Calais for six months.
ADVERTISEMENT - CONTINUE READING BELOW
The break took him away from basketball, yet, in a surprise twist, rekindled his passion for the sport.
"It was so gray and dark. Nobody was excited about basketball," Tiu said of Lille. "During the winter when it was freezing cold, I will find the nearest court, walk maybe three kilometers, it's maybe one-fourth the size of our hard court here ... it's the only place I could find. I would go in my sweatpants, hoodie, balot na balot, and I will just shoot by myself, try to dribble, remember how it feels to play basketball."
Soon enough, he found students who share the same passion for the sport as he signed up for the basketball club just to get his cage fix.
"Towards the end of my stay there, I was able to join the club and I was able to play some games. Walang referee and honesty system. People were talking about me like, 'There's this kid from Asia kicking our asses," he said.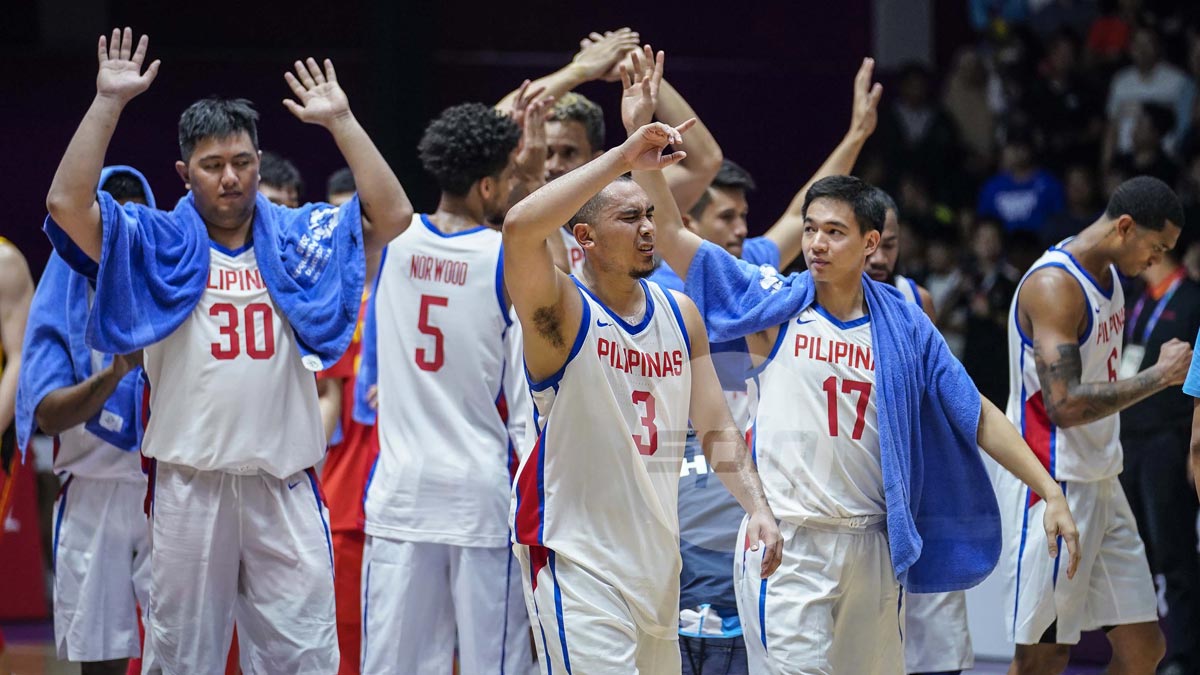 ADVERTISEMENT - CONTINUE READING BELOW
Tiu was a different man when he returned.
"When I came back, may bakante na sa team. Doon ako na-challenge," he said. "There's an opportunity, it's right there, and it's now up to me to work. Am I gonna let it slip by? Am I gonna make up some silly excuses na mahirap yung course ko because senior ako noon in ME?"
Tiu chose to work hard for it. He succeeded. Beyond his wildest dreams. He won a pair of Mythical Five selections in the UAAP and a championship in 2008 under coach Norman Black, the first of what would be a historic five-peat for the Blue Eagles.
Before he could ponder his next career step, a national team invite followed as the cadets-laden Smart Gilas Pilipinas program under coach Rajko Toroman was formed by the Samahang Basketbol ng Pilipinas (SBP) for the purpose of competing in the Olympic qualifiers in 2011. Toroman tasked Tiu to be the team captain.
Answering the Philippine team call was a no-brainer, Chris said.
"How could anyone say no to the opportunity to play for the country?" he said. "For me, kahit hindi mag-pro, basta makapaglaro para sa national team, that's a greater achievement and milestone for me. And the fact na hindi ka pa nga nagpo-pro, you can play na for the national team, how could you refuse that opportunity?"
Tiu, together with some of the best young talents the country like JVee Casio, Mark Barroca, and Dylan Ababou, flew the flag in international competitions until the program was folded in 2012 to give way to the all-pro Gilas teams handled by Chot Reyes.
ADVERTISEMENT - CONTINUE READING BELOW
After that, Tiu felt it was as good a time as any to call it a career and fulfill his destiny in enterprise. Ironically, Tiu said it was the people in the business community who convinced him to try his luck in the PBA.
Their reason?
"They just didn't want me to have 'what ifs' with my playing career," he said.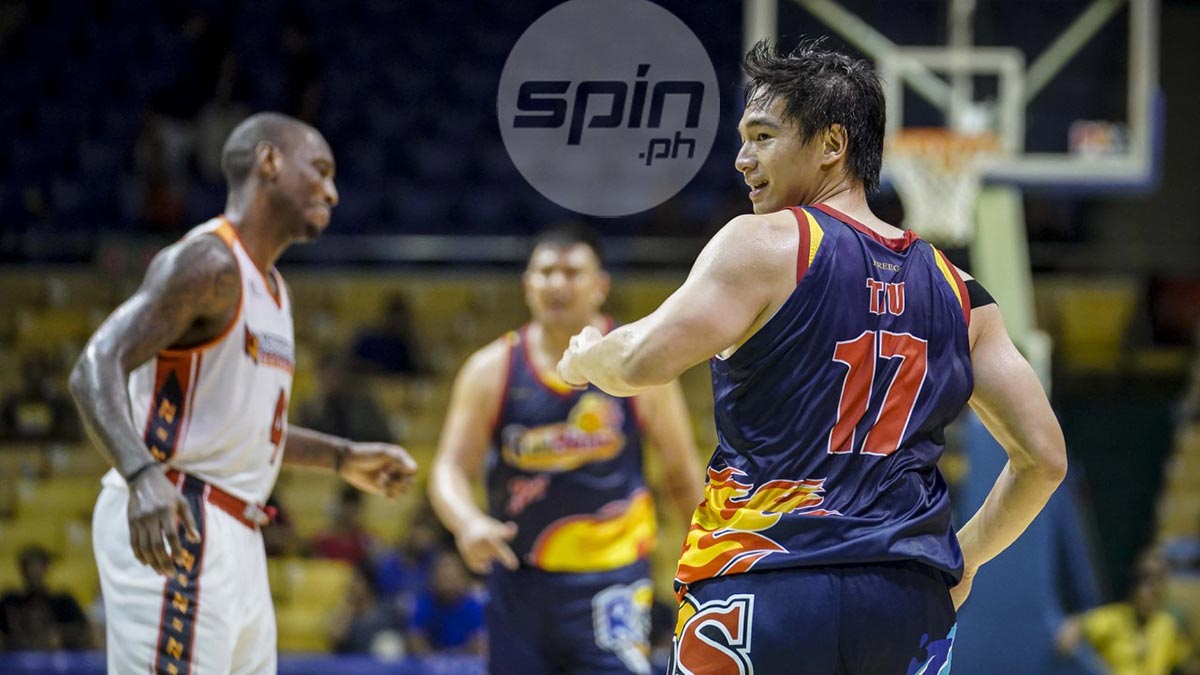 With the seventh pick in the 2012 PBA Rookie Draft, Rain or Shine picked Tiu from the pool. From there, co-owners Raymond Yu and Terry Que became family while the franchise became his home for the entirety of his six-year pro career.
More than the championships won, Tiu takes greater pride in the relationships he built with members of the Yeng Guiao-helmed teams that featured guys like Paul Lee, Jeff Chan, and JR Quinahan, to those who stayed behind and played under coach Caloy Garcia after Guiao left, among them Gabe Norwood, Beau Belga, and Raymond Almazan.
ADVERTISEMENT - CONTINUE READING BELOW
Amazing as the past six years were, these were nothing compared to this season for Tiu, who set career milestones while blossoming into a leader at Rain or Shine and returned to the national team by way of a surprise call-up for the 2018 Asian Games in Jakarta.
Tiu confessed that he took it upon himself to turn from playmaker to a more aggressive scorer this year. He ended up averaging 10.7 points on 38-percent shooting, on top of 2.8 rebounds, and 4.0 assists–all career-bests.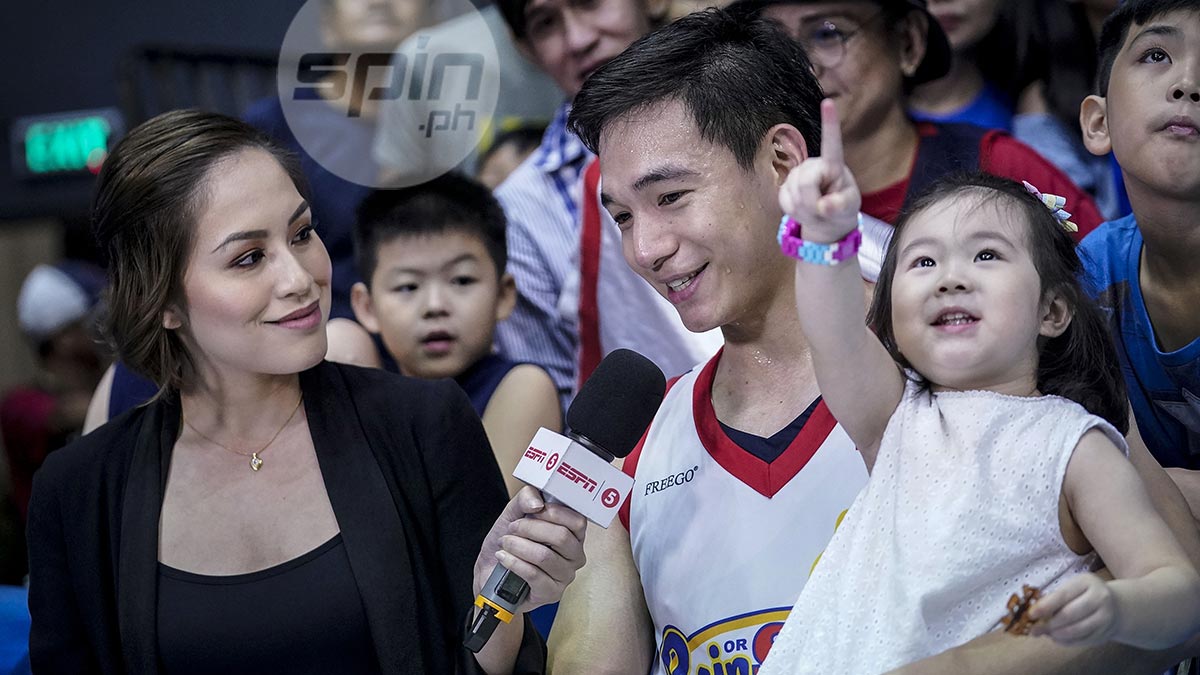 "The fact that I know I'm gonna play a lot more minutes made a difference in my confidence. You need to have the opportunity given to you. Coach Caloy has been using me more. He gives me much more minutes than what is given to me before and trusts me in the endgame. You know you're the player the coach depends on when he puts you in at the endgame," he said.
ADVERTISEMENT - CONTINUE READING BELOW
"I think I've also kind of matured more, developed some new skills although I'm older and slower, and also knowing that your career can end anytime. I'm 33 now. There's no more tomorrow. When else are you gonna shoot that three-pointer?"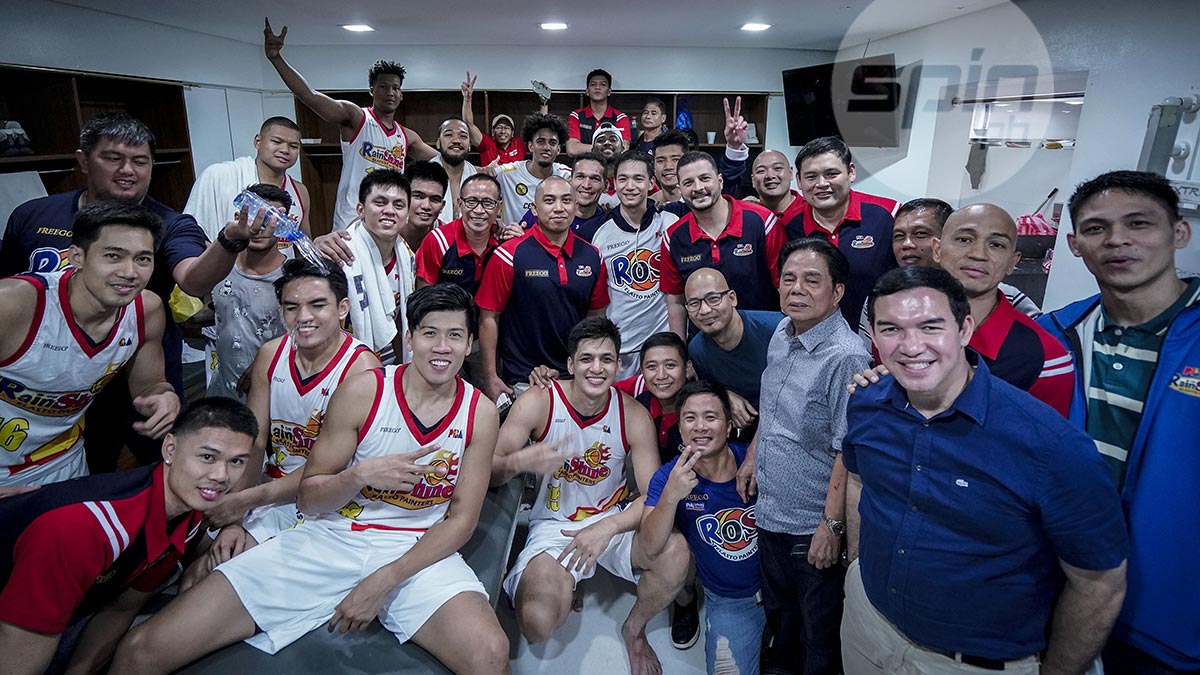 On Saturday, in a game largely regarded to be his last in the PBA, Tiu scored a new career-best of 30 points in a 107-101 win for Rain or Shine over NLEX. Later, he declined to categorically say he was retiring, but sounded like someone who was.
If that indeed was the last time Tiu will be seen playing in the PBA, he can step away knowing that he has built quite his legacy and has become an inspiration to anyone deemed not good enough to shine in anything.
"People know I don't jump the highest, or I'm not the fastest, or most athletic. Many people told before that I'm not gonna make it to the UAAP or the PBA because I'm slow, I don't jump high, I'm not athletic, and I get tired fast," he said.
ADVERTISEMENT - CONTINUE READING BELOW
"But I want the young kids to remember that there are always other ways to excel and your dreams shouldn't be supressed or hindered by your physical inabilities. I try to make up for my lack of physical athleticism through using my head when I play and by being one step ahead of my opponents because there are other ways to be effective."
Need a basketball hero to emulate? Choose this guy.
"If I were to leave a legacy, it's that basketball can be used as a platform to promote good, to inspire goodness and hope in other people. I think it's been a good ride and I'm happy. I'm satisfied. I could not ask for more."
This story originally appeared on Spin.ph.
* Minor edits have been made by the Esquiremag.ph editors.