Travel
11 Hacks to Maximizing Your 5-Star Hotel Stay
Your hotel is your oyster. Make sure every centavo you pay for counts.
IMAGE Fox Searchlight
You will without a doubt find yourself one day lodged in a fine hotel room, in some city or another, in the middle of an exhausting tourist or business schedule. As an inevitable creature of comfort you will also find, more than you care to admit, that there are times—in the dead middle of the night, when it is darkest before dawn, in the idle afternoon hours—that there are more joys to living inside a room than outside it.
Beyond the usual solo pleasures of the private entertainment channels (limited and overpriced for the plea-sure derived from them, and besides there is free Internet nowadays) and the massage with the happy ending (again, limited, overpriced and digitally made redundant), the perks of hotel living have always held an attraction not just for the traveler, but even for the ordinary citizen who lives just a couple of blocks away.
The key to living a princely life, we find, is to act like a prince—meaning, to live well without having to actually spend for it. Follow these simple tips to maximize your stay without having to pay much more—or pay anything at all.
KNOW YOUR MINIBAR.
As the most expensive piece of real estate in your room, the minibar is something you'll need to maximize and master. Do study the prices: many hotels surprisingly price some items quite reasonably. Ignore any form of nuts because management assumes you will go for them first, and price them accordingly.
ADVERTISEMENT - CONTINUE READING BELOW
Ignore the alcoholic beverages as nothing deflates the ego more than pouring out booze from a tiny bottle. Most hotel rooms come with daily complimentary bottles of flat water, but they're usually placed outside the hallowed refrigerator. Before you remedy the situation with replacement strategies (this includes the old-school "drink now, buy exact drink and replace later" plan), take note of minibar-checking patterns and the dreaded weight-sensitive minibar now prevalent in clip-joint hotels in Vegas.
FRUIT IS FREE.
Free fruit is how most mid-priced hotels choose to welcome repeat customers (often with a "handwritten" message from the manager). Don't turn your nose up to it because eating mangoes in the bathtub is one of life's little-known pleasures. Also, you can sometimes ask housekeeping (never room service) for refills—keep it free by asking for one fruit at a time. Hotels would rather win guests' loyalty than let fruit go to waste.
TOILETRY TIPS.
Pinoys are legendary hotel toiletry raiders. We all know that they get replaced around midmorning, so we know enough to dump them all (and by all, we mean everything: shampoo, conditioner, shower gel, shaving kit, shower cap and all those other things we need like a hole in the head) into our luggage before we head out. We find that the best strategy to apply is a selective one. Focus on acquiring the one or two things you like the most, stockpile them before you head out, and make friends with the staff as you pass the amenity cart in the hall. This is a good opportunity to collect more.
CONTINUE READING BELOW
Recommended Videos
Give a little tip to the room attendant and you'll be rewarded with more stuff than you can pack when you return to your room later.
DON'T STEAL.
We've heard of some people who derive some delight out of stealing fancy hotel fixtures—ashtrays, cutlery, the alarm clock, if it is removable. Interviews with hotel staff have revealed
that even blackout curtains, laptop safes and mattresses have been considered fair game in the fine art of pilferage. But the practice of franking credit cards upon check-in and faux-helpful "you may buy this bathrobe" cards have worked well to discourage such plunder, and unmindful guests may find themselves paying more than just full price. More importantly, such cheap thrills, we find, run counter to the idea of that brief moment of sophistication that hotel guests aspire to.
DON'T BE A DIFFICULT CUSTOMER.
We've seen a lot of folks try to assert their importance simply by being demanding. While calling for fresh towels and room makeup at odd hours will make you feel entitled, it isn't going to make staff sit up and recognize you as anything more than a problem client. In fact, reciprocity works: tip the staff a little ("to insure promptness") and get a little bit more than you paid for.
Many hotels are engineered to serve small pleasures to guests they fancy—from chocolates and turn-down services even for those below that room-grade, to survey forms (you'll be a prime candidate because you will seem so happy with them in the first place) that will grant you free buffets just for filling them up.
ADVERTISEMENT - CONTINUE READING BELOW
TELL THEM WHAT YOU'RE CELEBRATING.
People like to celebrate anniversaries, engagements, and all sorts of things with hotel stays. Informing them of the occasion (yes, even when there is no occasion at all) when you make your reservations is a sure way to find a bottle of wine or flowers or some other pretty perk in your room when you arrive.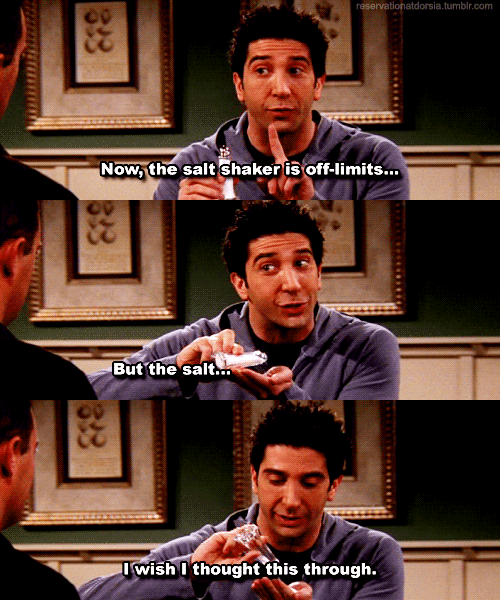 THE WAY TO BUFFET.
The free breakfast buffet (always for two) is the hotel's way of raising the perceived value of your stay. Learn to make it work for you by turning it into brunch: have tea and fruit in your room when you wake up, get working earlier than usual, and head to the buffet thirty minutes before it closes. There will be fewer crowds (useful especially when you are making a walk of shame with someone you just spent the night with) and faster service. Some hotels will agree to convert your breakfast into a heavily discounted lunch or dinner buffet. It won't hurt to ask—just tell them you're not a breakfast eater, or that you're too important to wake up in the morning.
ADVERTISEMENT - CONTINUE READING BELOW
LEARN TO WFH.
Being able to "Work From Hotel" is one of the great innovations of the Internet age, and many executives—whether they are traveling out of town or not—have perfected this sublime way to make a living. Working in your room often means a better work environment, greater productivity, and the chance to feel like a CEO, even if your real CEO doesn't even know your name. Work in your bathrobe, in the bathtub, or while getting a massage! If you're on an official trip, you can charge everything to your firm. If you just feel like taking a productive break, you'll feel a lot less guilty about spending your money.
KNOW YOUR HOTEL CHAIN.
Cookie cutter standards aren't necessarily a bad thing. Hotel chains have painstakingly ensured uniformity across their rooms all over the world because they're meant to make frequent travelers instantly feel at home. Once you get the hang of how to make the most out of a particular hotel chain culture, you'll hit that sweet status that every traveler seeks, with or without those impersonal reward cards or frequent stay programs. You'll be able to leverage your "loyalty" to receive the perks that come with VIP status. For example, you can ask for access to the club level (usually offering 24-hour drinks and snacks, a quieter breakfast buffet and a good working area) even if you're not booked on a club floor. Some club levels will even let you in, no questions asked, if you just walk in looking like you belong there.
ADVERTISEMENT - CONTINUE READING BELOW
RESEARCH BEFORE YOU RESERVE.
Discovering hidden delights, of course, constitutes a delight in itself, which is why we encourage relentless research. Online reviews are helpful, but first-hand accounts are gold.
THE FILIPINO IS OUR FRIEND.
Thanks to our innate and excessive hospitality, Filipinos can be found in every hotel in the world, and there's nothing wrong with capitalizing on that affinity. We've received everything from free appetizers, souvenir coffee mugs, bottles of champagne and precious travel advice from the Pinoys at the concierge, the restaurant and the front desk, and all we've had to do was say "kabayan." Giving a bigger-than-usual tip is highly recommended, of course. After all, generosity begins at home, and your hotel is your home away from home.
More Videos You Can Watch