Travel
10 Scenic Routes to Take For an Epic Luzon Road Trip
Who says a road trip has to have a destination?
IMAGE BASES CONVERSION AND DEVELOPMENT AUTHORITY WEBSITE
Road trips should be about the journey. Thing is, we're usually so focused on getting to our destination that we forget to take a step back and just enjoy the ride. But when you live in Metro Manila—where an "enjoyable car ride" is only a concept, and a wild one at that—it's easy to forget how great long drives can be.
The next time you're itching to get out of the Metro, why not forget about the destination and focus on the journey? From scenic and leisurely back roads to thrilling and twisting highways, here are 10 routes you can take for your next road trip.
Subic-Clark-Tarlac Expressway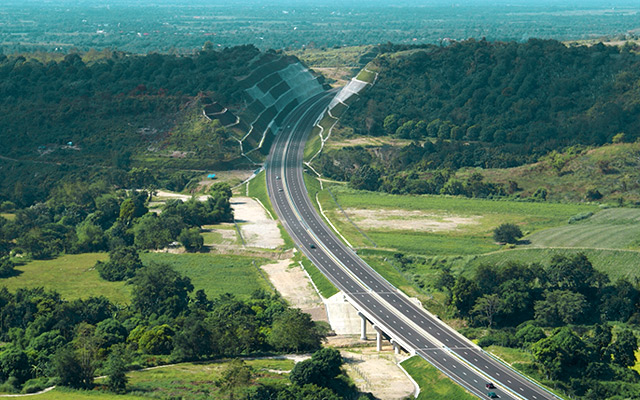 ADVERTISEMENT - CONTINUE READING BELOW
While we wouldn't want to take away from the North Luzon Expressway and its peaceful views of the vast plains of Central Luzon, Subic-Clark-Tarlac Expressway (SCTEX) has more than its fair share of charm. We're sure you've traversed this road countless times to get to Baguio City or La Union, but trust us, heading the other direction towards Olongapo City is a blessing, too.
This part of the highway is a smooth ride through gently sloping hills (sometimes cutting right through them), and when you hit the magic hour, the golden-tinged landscape can't be beat. Be warned: it might be tempting to go fast with the endless road stretching before you, so go easy on the gas pedal and stay within the 100-kph speed limit.
Patapat Viaduct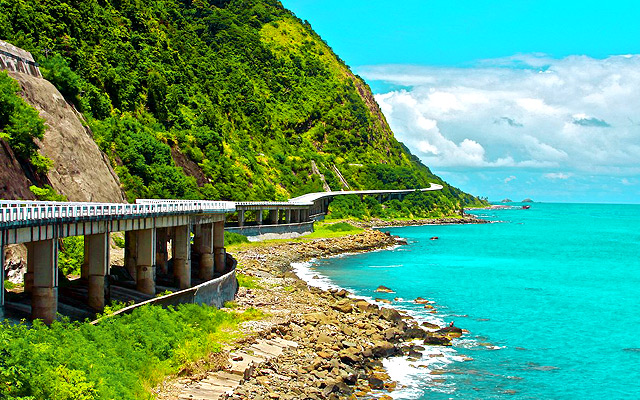 ADVERTISEMENT - CONTINUE READING BELOW
One of the most photographed roads on this list, the Patapat Viaduct is a scenic bridge that hugs the coast of Pagudpud, Ilocos Norte. Snaking lazily along the shore, the viaduct stands at an impressive 31 meters above the sand as it stretches for 1.3 kilometers—which makes it the Philippines' fifth longest bridge. If you ever find yourself way up north (we're talking the very tip of Luzon here), then don't miss the chance to take a lazy drive through this coastal bridge and soak in the sunlit views of Pasaleng Bay.
Jamboree Road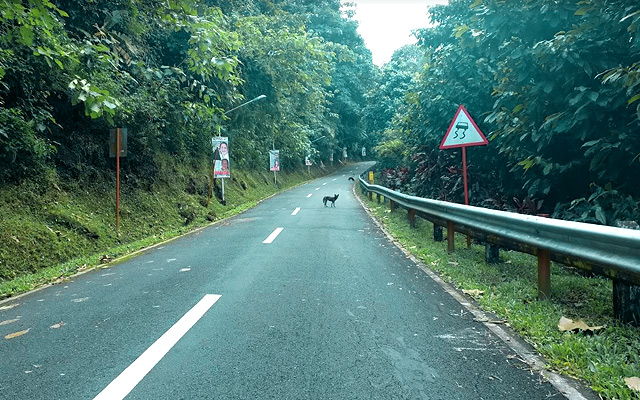 ADVERTISEMENT - CONTINUE READING BELOW
Your elders might remember this road as nothing more than a muddy track they took to get to the Boy Scouts of the Philippines Camp in Mt. Makiling back when they were kids; but why not take a trip down memory lane and cruise along the now fully paved Jamboree Road? Drive through Mt. Makiling's rich forests, with lots of roadside fruit stands if you're in need of a snack (you might even chance upon a hybrid fruit that the folks over at the University of the Philippines campus in Los Baños cooked up). Plus, don't forget to check out the nearby Magnetic Hill, which supposedly has the strange ability to pull your car up against the usual flow of gravity: just shift into neutral and let the magnetic forces work their magic.
Magat Dam Tourism Complex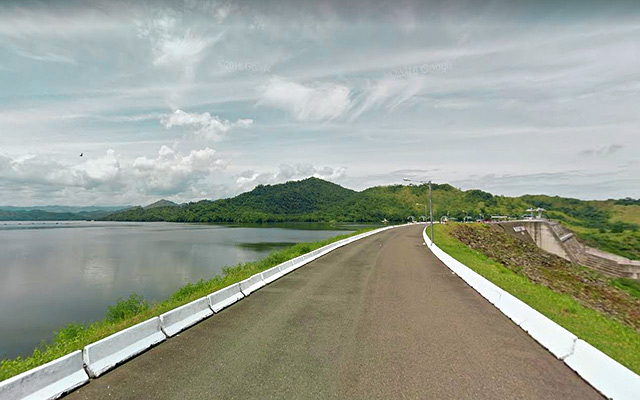 ADVERTISEMENT - CONTINUE READING BELOW
One of the largest dams in the Philippines, Magat Dam is located at the river basin and can be viewed from an unnamed road within its complex. Enter through a junction that stems from the Burgos-General Aguinaldo Road and soak in the sights as you drive along the road—bordered by the Magat River on one side and the vast reservoir on the other. The reservoir itself spans 4,450 hectares, and stretches as far as the eye can see. Be sure to time your road trip when the Magat Dam is at its fullest: you might just catch the release of water in an epic waterfall.
Lobo-Malabrigo-Laiya Road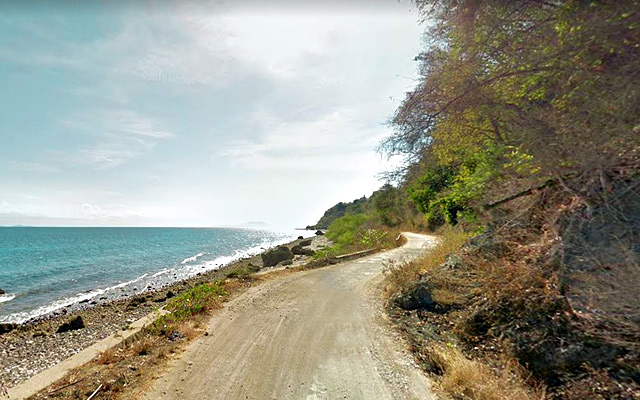 ADVERTISEMENT - CONTINUE READING BELOW
This route is famous among bikers thanks to its winding and sloping route that traces the coast of Batangas—and the fact that some of it is still just a dirt track is a huge plus for thrill-seekers. While most of the 48-kilometer stretch has already been paved (thanks in part to a boost in popular beach resorts), some less-traveled parts of it snake humbly along the coast, sometimes almost kissing the seashore. It is also along this coastal road that you can find the Philippines' oldest working lighthouse: Malabrigo.
Lumban-Caliraya-Cavinti Road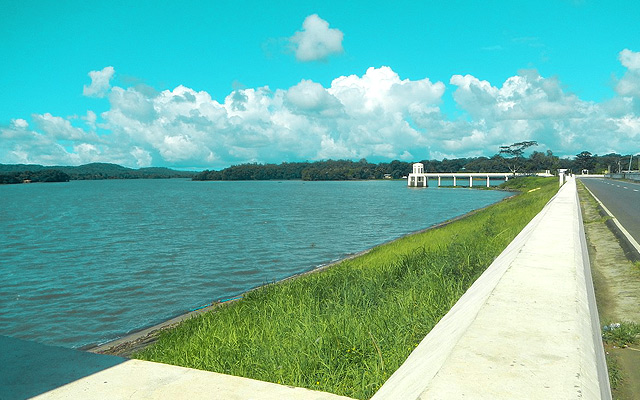 ADVERTISEMENT - CONTINUE READING BELOW
If you're out for a smooth day ride, then cruise on this road to the Caliraya Dam in Lumban, Laguna. A chill, winding drive uphill will lead you to Caliraya Lake. This eight-kilometer body of water is actually the reservoir of the dam—which means that, yup, this is a man-made lake. Caliraya has become a recreational site with lots of water sports (kiteboarding, anyone?), fishing, kayaking, and more, but, given the strong winds, the lake isn't ideal for swimming. No worries, though: a gentle ride around the lake, through the towns and resorts around, is more than enough to satisfy your wanderlust.
Halsema Highway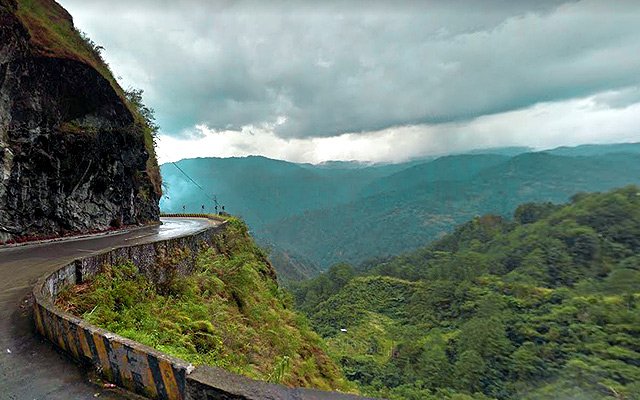 ADVERTISEMENT - CONTINUE READING BELOW
This one's not for the faint of heart. This 150 kilometer-long highway stretches from Baguio to Bontoc, tracing a thrilling path through the highest peaks of the mountain province. It is the main route taken to reach Sagada, and is practically the only link we have to the more remote areas of the Cordillera. If you're up to the challenge, drive up to the highway's highest point at 2,255 meters above sea level.
Manila East Road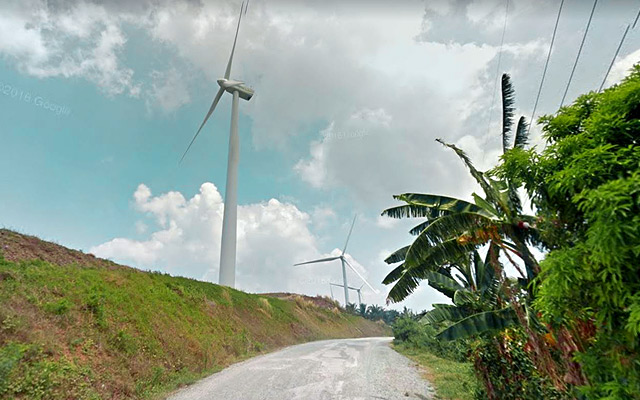 ADVERTISEMENT - CONTINUE READING BELOW
For a scenic drive—with lots of pit stops for food and shopping—take the south route down to Pililla, Rizal. The smooth asphalt will take you through lively towns and past the popular Pililla Windmill Farm. There are 27 massive wind turbines to spot, each standing up to 125 meters (about as tall as a 33-story building). Take the back roads and marvel as the huge windmills pop up from the green landscape. Don't forget to take a couple of snapshots!
Dalton Pass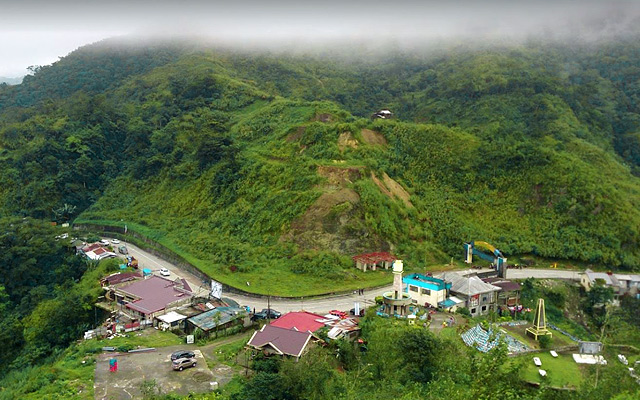 ADVERTISEMENT - CONTINUE READING BELOW
If you're into history and challenging mountain roads, Dalton Pass is a must. This route was once the main passageway connecting Nueva Vizcaya and Nueva Ecija and was the site of the bloody Battle of Balete Pass during World War II. American and Filipino troops battled it out with Japanese forces over this strategic location, leading to the death of American General James Dalton. This pass is now named after him, and bears multiple markers and memorials to commemorate its bloody past. The zigzag road stretches across the Caraballo and the Sierra Madre mountain ranges so the drive can be tricky—but the majestic views will be more than enough reward.
Ternate-Nasugbu Highway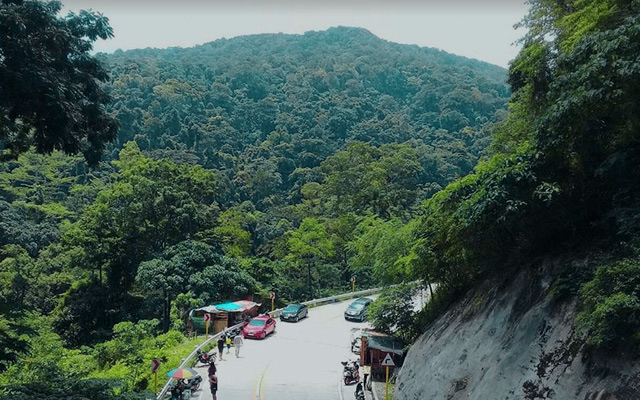 ADVERTISEMENT - CONTINUE READING BELOW
Another biker's favorite, Ternate-Nasugbu winds along the coast of Nasugbu Bay, Batangas, to Ternate, Cavite. While the entire route has amazing views of the bay or of lush forests, the highway also cuts across the Mount Palay-Palay National Park, to treat you to even more greenery and fresh air—and maybe even a couple of cheeky monkeys by the roadside. Plus, the highway takes you right through Kaybiang Tunnel, the Philippines' longest road tunnel at 300 meters.
This story originally appeared on Spot.ph. Minor edits have been made by the Esquiremag.ph editors.
The man now has two sets of DNA in his body.
Ten years ago, outsiders made their influence critical in fashion. And then Instagram happened, bringing with it a proliferation of stylish digital creatures. Influencers now rule social media, but the ethically challenged among them are doing it in dubious ways.
Check out what went down at the inaugural Alex Blake Charlie Sessions in Singapore.
The little trashcan droid has been in all nine movies. His biggest moment is yet to come.
The new cast member is already channeling Agent Smith.
The best and the not-so-best trends that filled our stomachs and emptied our wallets.
Thanks to these men, Philippine textbooks saw its greatest plot twists.
These tried-and-tested spots have it all.
There's a remarkable amount of work that goes into it.
It just keeps getting better and better.
We'd all die for Bono, but we won't sit through Philippine traffic for him.