Travel
25 of the Oldest Places You Can Visit Around the World
Take a holiday through history
IMAGE Getty
Think of how cultured you'll look on Facebook
The Pyramids at Giza in Egypt
Today, people are still unsure how Egyptians built these pyramids more than 3,000 years ago, which contain hidden chambers, some of which still haven't been opened. But everyone agrees that they are a human marvel.
Machu Picchu in Peru
The Incas built this city on top of a mountain around the year 1450, but abandoned it a century later when the Spanish invaded the region. It was rediscovered in 1911 and today many tourists make the four-day hike (or a train, if they prefer) to see it for themselves.
ADVERTISEMENT - CONTINUE READING BELOW
Lisbon, Portugal
Lisbon is a port city, the capital of Portugal, and was founded back in 1200 BC. To show just how ancient it is, until the 16th century people thought it was the edge of the world.
Tikal in Guatemala
This ruin is all that remains of an ancient city believed to be called Yax Mutal and was built back in 200 to 900 AD. The Tikal Temple is one of the city's most iconic ruins and stand 154 feet tall.
CONTINUE READING BELOW
Recommended Videos
Jerusalem
This city is believed to have been created about 4,000 and 5,000 years ago in the Levant region. Sadly, due to tourism and other modern-day issues, Jerusalem's Old City is on the list of World Heritage Sites in danger.
Angkor Wat in Cambodia
This ancient city was built back in the 12th century and served as the centre of the Khmer Empire in Southeast Asia. After the empire fell, the forest overgrew it, however it's still the largest religious monument in the world, covering 402 acres.
ADVERTISEMENT - CONTINUE READING BELOW
Stonehenge in England
Scholars are still not sure how builders got these stones from Wales and why they're still standing, despite being built 3,000 years ago. But people flock to this field today to take in the mystery for themselves.
Volubilis, Morocco
This city was one of the biggest trading centres in the world back in the third century BC and is one of the best preserved ruins of its kind today. Here, you can see the Triumphal Arch of Caracalla and House of Commons.
ADVERTISEMENT - CONTINUE READING BELOW
Sigiriya, Sri Lanka
This enormous rock located over 656 feet high is also known as Lion Rock and served as a capital in the 5th century. King Kasyapa commanded the construction of this royal palace, but later it was converted into a Buddhist monastery.
Petra in Jordan
You might recognize this monument, which is carved into a canyon, from the third Indiana Jones film. It's believed to have been built as early as the 6th century BC and was rediscovered in 1812.
ADVERTISEMENT - CONTINUE READING BELOW
The Colosseum in Italy
Located in the city of Rome, the construction of this amphitheater (which was made out of concrete and sand) started in 71 AD and was completed in 80 AD. It was used for gladiatorial contests and public spectacles and today is a tourist favorite.
Taj Mahal in India
This white marble tomb was built in the 1600s for Emperor Shah Jahan's deceased wife and is considered one of the New Seven Wonders of the World. Between two and four million tourists visit the mesmerizing site every year.
ADVERTISEMENT - CONTINUE READING BELOW
The Parthenon in Greece
This temple on the Athenian Acropolis was dedicated to the goddess Athena, who the people of Athens considered their patron. It was built back in 447 BC and is considered the most important surviving building of Classical Greece.
The Alhambra in Spain
While this famous building in Granada was originally built to serve as a small fortress in AD 889, it was converted into a royal palace in 1333 by Yusuf I, Sultan of Granada. Today, it's been restored and is filled with fountains, gardens, and tourists.
ADVERTISEMENT - CONTINUE READING BELOW
Easter Island in Chile
These Moai statues made out of volcano ash and located on an island in the Pacific Ocean are the only remnants of the culture that once lived here. People believe they were created between 700 and 1100 CE.
Plovdiv, Bulgaria
Considered one of the oldest cities in Europe, the first evidence of habitation here is from 6,000 BC. It was a leader in architecture, as proven here by an ancient theatre that still remains today.
ADVERTISEMENT - CONTINUE READING BELOW
The Great Wall of China
Emperor Qin Shi Huang originally built part of this wall in the third century BC as a means to keeping out the Mongol people invading the country, however it was also added to from the 14th to the 17th centuries during the Ming dynasty.
Argos, Greece
This city was built between two hills back in 5,000 BC and was the birthplace of many soldiers who fought in the Trojan War. It also hosted the Panhellenic Games around 400 BC, which today we know as the Olympics.
ADVERTISEMENT - CONTINUE READING BELOW
Sukhothai in Thailand
Back in 1238, this city was founded to serve as the capital of the Thai Empire for approximately 140 years. As of recently, 193 temples have been excavated and partly reconstructed, including this unbelievable alter Buddha.
Byblos, Lebanon
This Mediterranean city is believed to have first been inhabited between 8,800 and 7,000 BC, and continuously occupied since 5,000 BC. Fun fact: It's credited with the origin of the Phoenician alphabet, which became modern Hebrew.
ADVERTISEMENT - CONTINUE READING BELOW
G?gantija Temples, Malta
Around 3600 BC, the ancient temples of G?gantija were built and are now some of the oldest Neolithic structures in the world. In fact, they're even older than the pyramids of Egypt.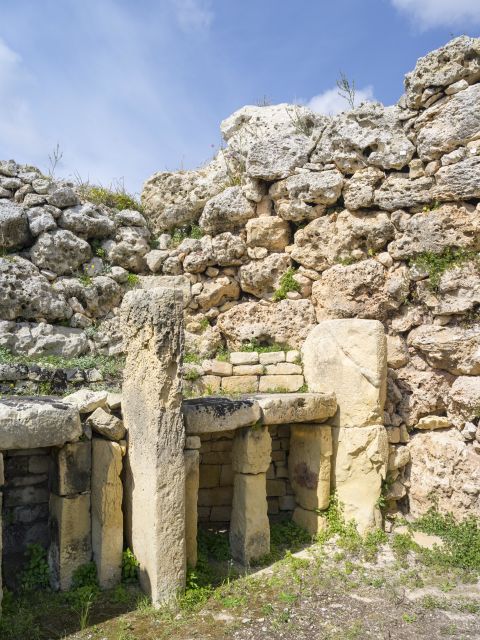 Chichén Itzá in Mexico
This ancient city thrived from around 600 AD to the 1200s. Today, the most famous aspect of this complex of Mayan ruins is a step pyramid known as El Castillo, which is considered one of the most important Mayan historical structures.
ADVERTISEMENT - CONTINUE READING BELOW
Varanasi, India
Legend has it that this town was founded by the god Shiva, which is part of the reason it's considered the spiritual capital of the country. Even though it has officially served as a home for people since 1700 BC, there are signs of life from as early as 11,000 BC.
Skara Brae, Scotland
More than 5,000 years ago, people lived in this Neolithic town, but it wasn't rediscovered until strong storms led people here in 1850. What travelers found were homes made out of intricate stone roofs and some with furniture inside.
ADVERTISEMENT - CONTINUE READING BELOW
Cádiz, Spain
Founded in 1104 BC, Cádiz is the oldest continuously inhabited city in Spain. The city is filled with giant trees that Christopher Columbus supposedly brought to the country from the New World.
Images from Getty
This story originally appeared on Esquire.co.uk.
* Minor edits have been made by the Esquiremag.ph editors.
More Videos You Can Watch