Travel
PHOTOS: The Soon-to-Open Mactan Cebu International Airport Already Looks Awe-Inspiring
Booking a flight now just to look at that gorgeous new airport.
Hearing about the world's first resort-airport opening right smack in the heart of Cebu had us excited and scrambling to plan our trips to Mactan stat. If you're as enthusiastic about this as we are, then you're in luck. The Department of Transportation just released progress photos of the Mactan Cebu International Airport's Terminal 2 as it's being constructed, courtesy of GMR Megawide. Take a look:
ADVERTISEMENT - CONTINUE READING BELOW
ADVERTISEMENT - CONTINUE READING BELOW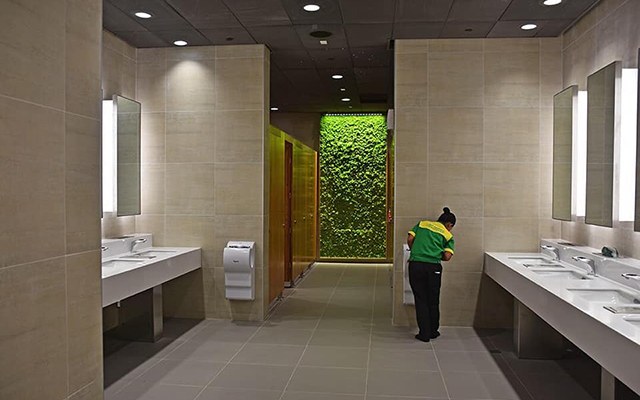 ADVERTISEMENT - CONTINUE READING BELOW
Even the airport bathrooms look promising!
ADVERTISEMENT - CONTINUE READING BELOW
The new terminal of the Mactan Cebu International Airport (MCIA) is expected to increase the airport's annual passenger capacity from 4.5 million to 13 million, and will be catering to travelers from both domestic and international flights. And you could visit the place sooner than you think the terminal-building is scheduled to be inaugurated and opened to the public on June 7. Will we see you in Mactan by then?
This story originally appeared on Spot.ph.
* Minor edits have been made by the Esquiremag.ph editors.
It also makes perfect sense to invest in not just a refrigerator, but a food preservation system that will keep food as fresh as possible.
If you pair them correctly.
And why 'please' is the worst word to teach a child
A new reveal about his relationship with Anakin has huge implications.
It seems something seriously foul is afoot at SHIELD headquarters, circa 1970.
In celebration of the album's 50th anniversary!
At least where the Bureau of Customs is concerned.
From Watchmen to His Dark Materials and The Witcher, here are the biggest sci-fi and fantasy adaptions heading to the screen.
Looking for a great timepiece and a good deal? We've got you covered.
This imagines a kind of Sixth Sense-style twist to the new trilogy.
It's the latest in a string of Marvel memory lapses.
They exist in a strange limbo with each foot in different culture.