Story by Yvette Fernandez. Photos by Pepper Teehankee and Yvette Fernandez
---
Travel is the perfect remedy for heartbreak and other difficult moments in life. A change in routine, a step away from the drudgery to keep you busy enough to forget, at least temporarily.
In my case, while brooding over a recent loss during a weekend at home with so many questions hammering at my brain, I received a call from a friend with an unexpected surprise. We'd received an invitation from Melusi Khumalo of Durban Tourism to travel to South Africa for four magical days, specifically to Durban and its environs in KwaZulu-Natal.
What could be more perfect?
Day One of our trip started with a visit to the Tala Collection Game Reserve in Camperdown, Pietermaritzburg, 3,000 hectares of grassland and wetland, with big game and over 380 species of birds.
It was my first game drive, and what a thrill it was to spot ostriches, antelope, giraffes, and zebras in the bush, and later on, even a mommy and baby white rhinoceros. Even Pumbaa, the warthog from The Lion King, made an appearance.
Giraffes, Rhinos, and Zebras in the bush at Tala Collection Game Reserve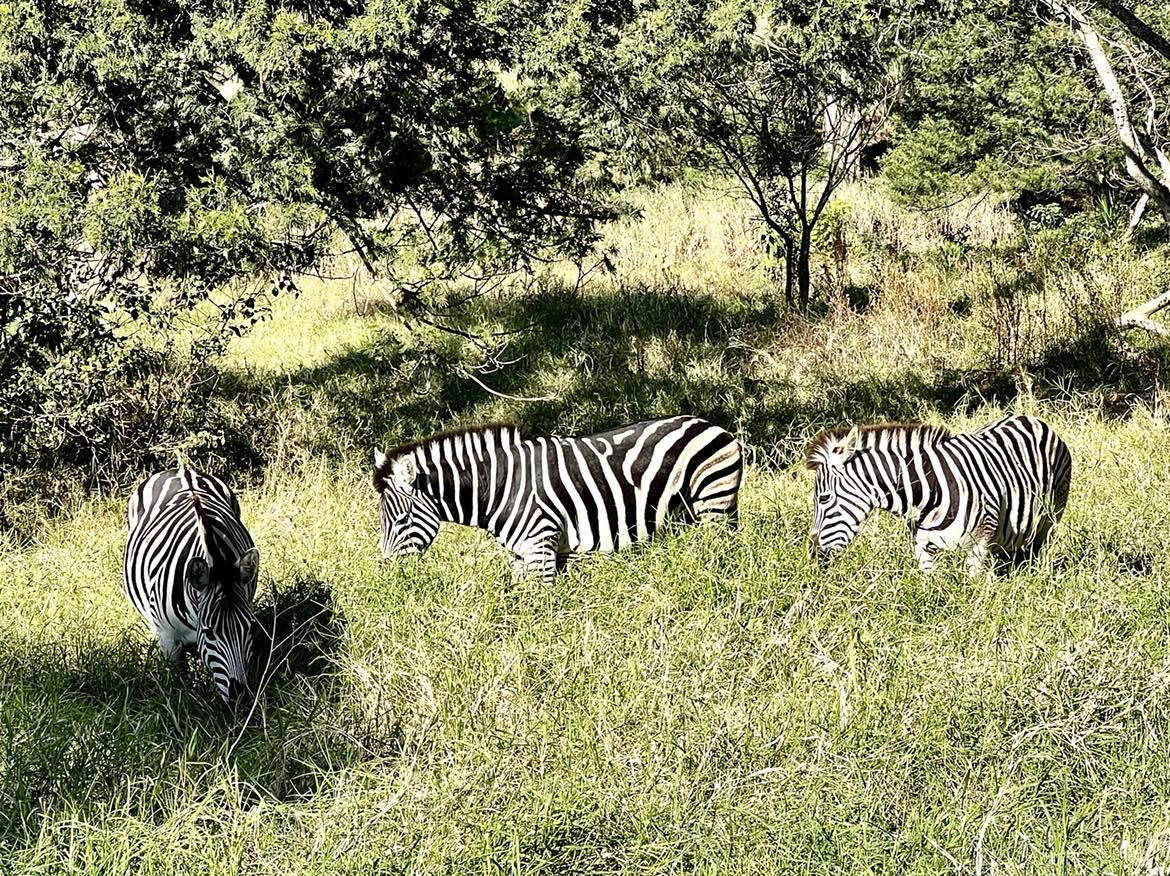 ADVERTISEMENT - CONTINUE READING BELOW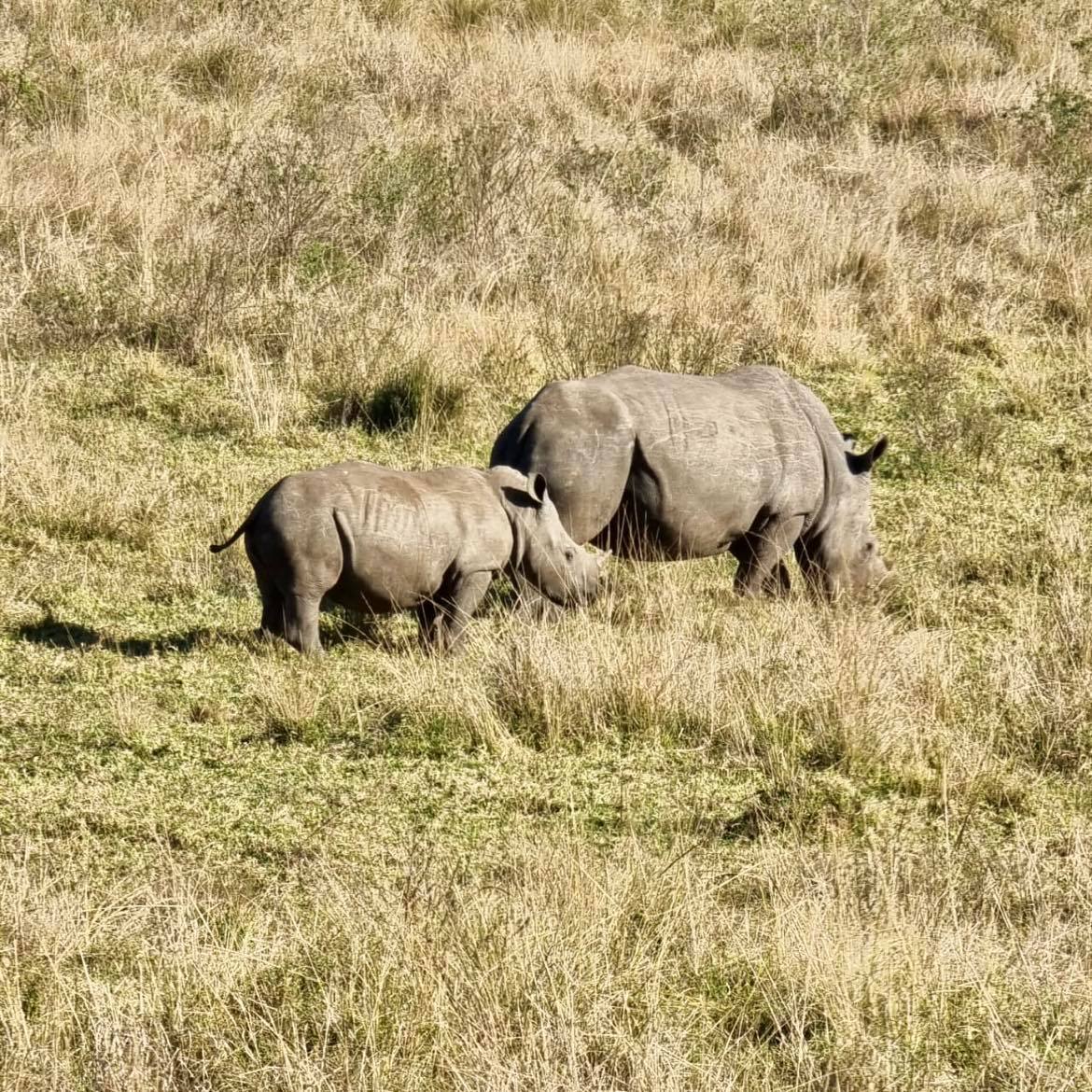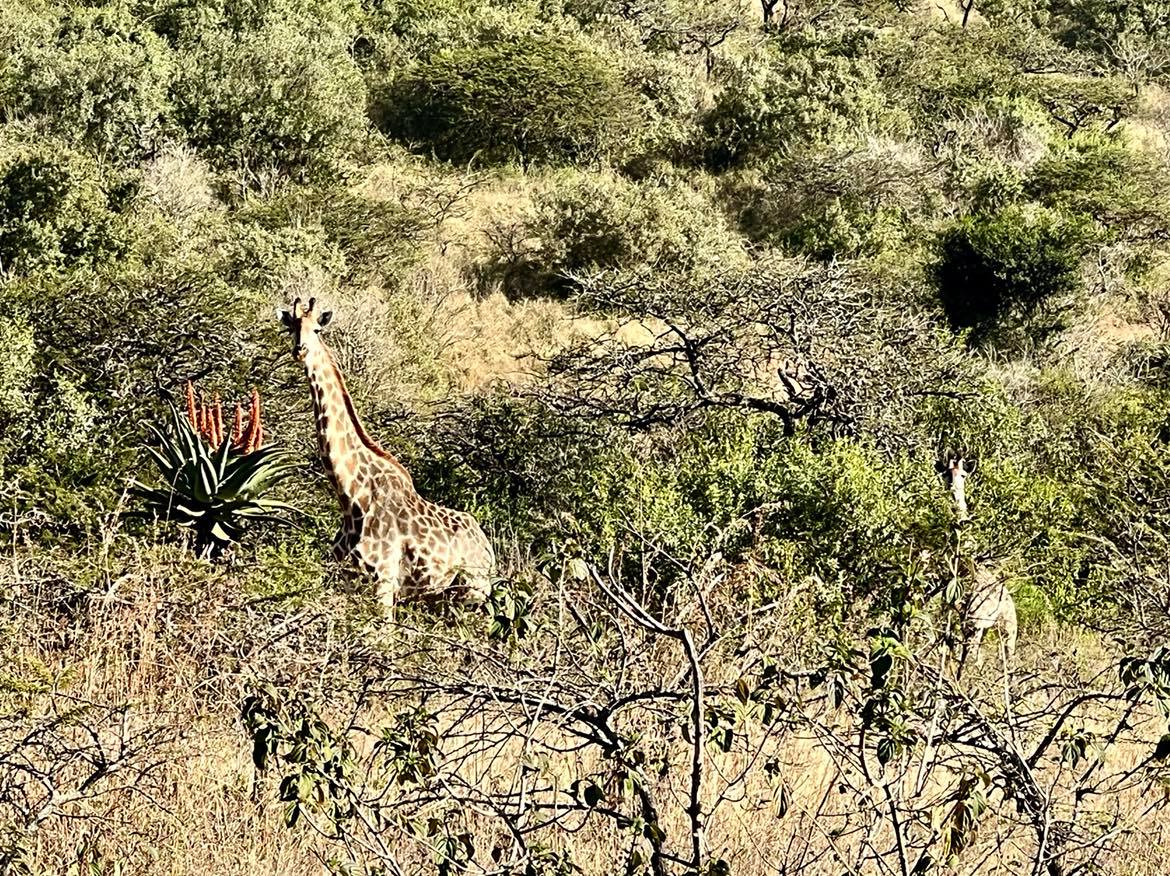 In the afternoon, we headed to the Drakensburg mountains, the inspiration for the Misty Mountains of Middle Earth in J.R.R. Tolkien's Lord of the Rings.
Their name comes from the Afrikaans name for Dragon Mountains, while the Zulus call them uKhahlamba, the Barrier of Spears, quite appropriate with their spectacular jagged peaks and natural wonders that make the park a UNESCO World Heritage Site.
ADVERTISEMENT - CONTINUE READING BELOW
Recommended Videos
Lunch spread in the Drakensburg mountains.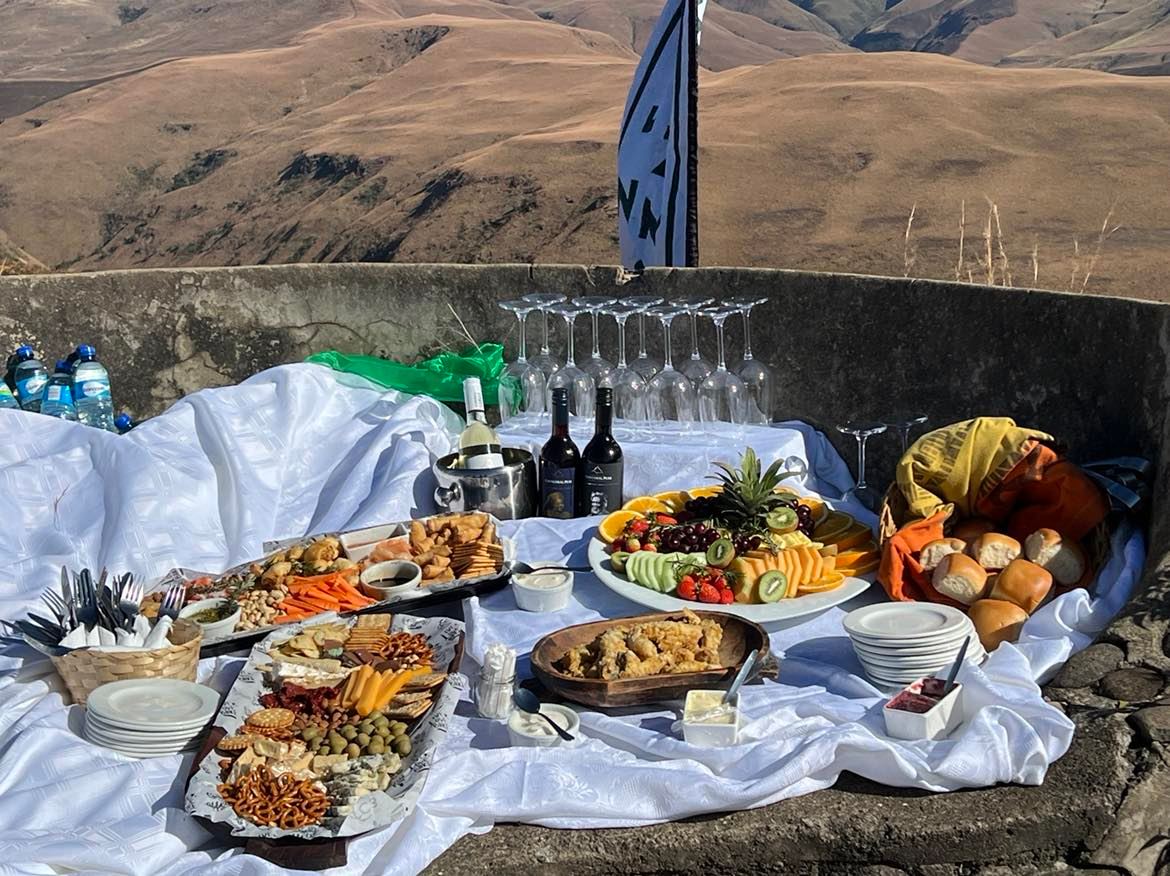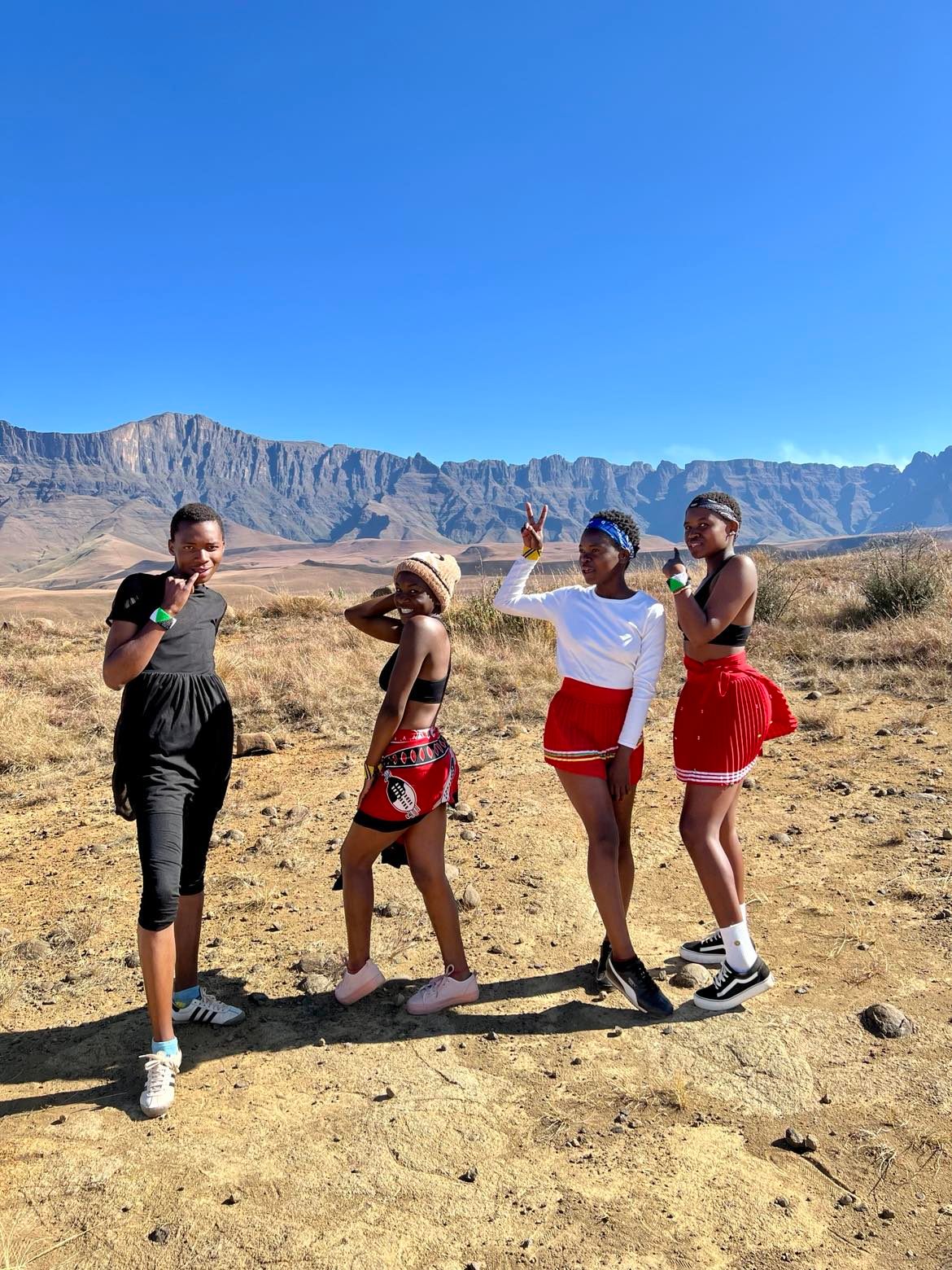 All our chalets at Didima Resort had magnificent views and wood-burning fireplaces for the wintry evening. Our friend, Pepper Teehankee, made us a spot of Rooibos tea, and we could've just sat there and gazed at those peaks for hours on end, from the bright pink and orange of the sunset to the dark purples and blues of twilight till they went from gray to black.
ADVERTISEMENT - CONTINUE READING BELOW
But a bonfire beckoned us with the promise of lamb and hen roasted on an open-fire braai. We huddled together and exchanged stories and fables, till our tourism officer, Lungy KaMazulu Omuhle stood up and burst into song. Her energy was captivating, and soon we were all on our feet dancing and humming with her.
Storytelling over a braai at Didima Resort, Cathedral Peak Valley, KwaZulu-Natal.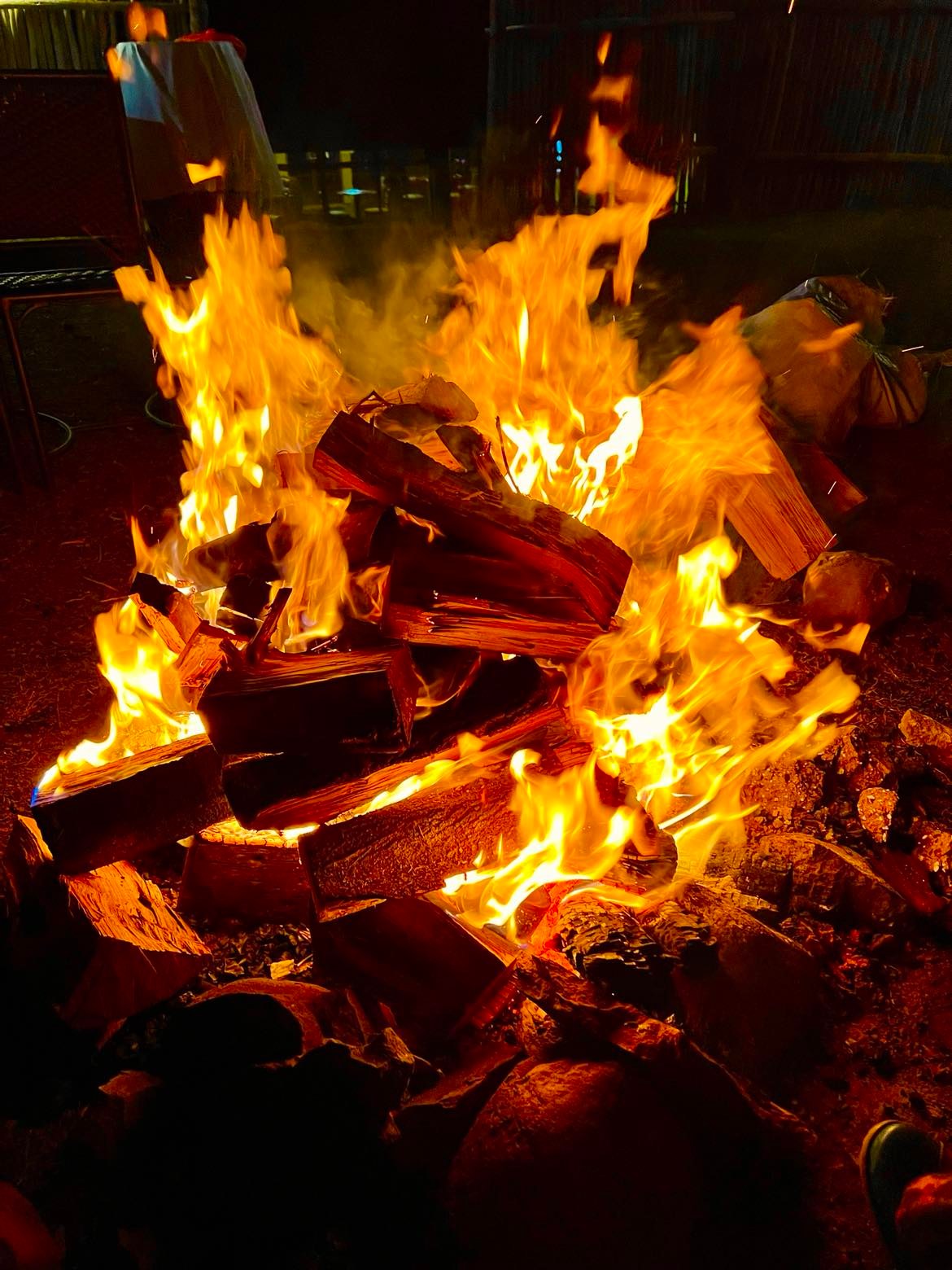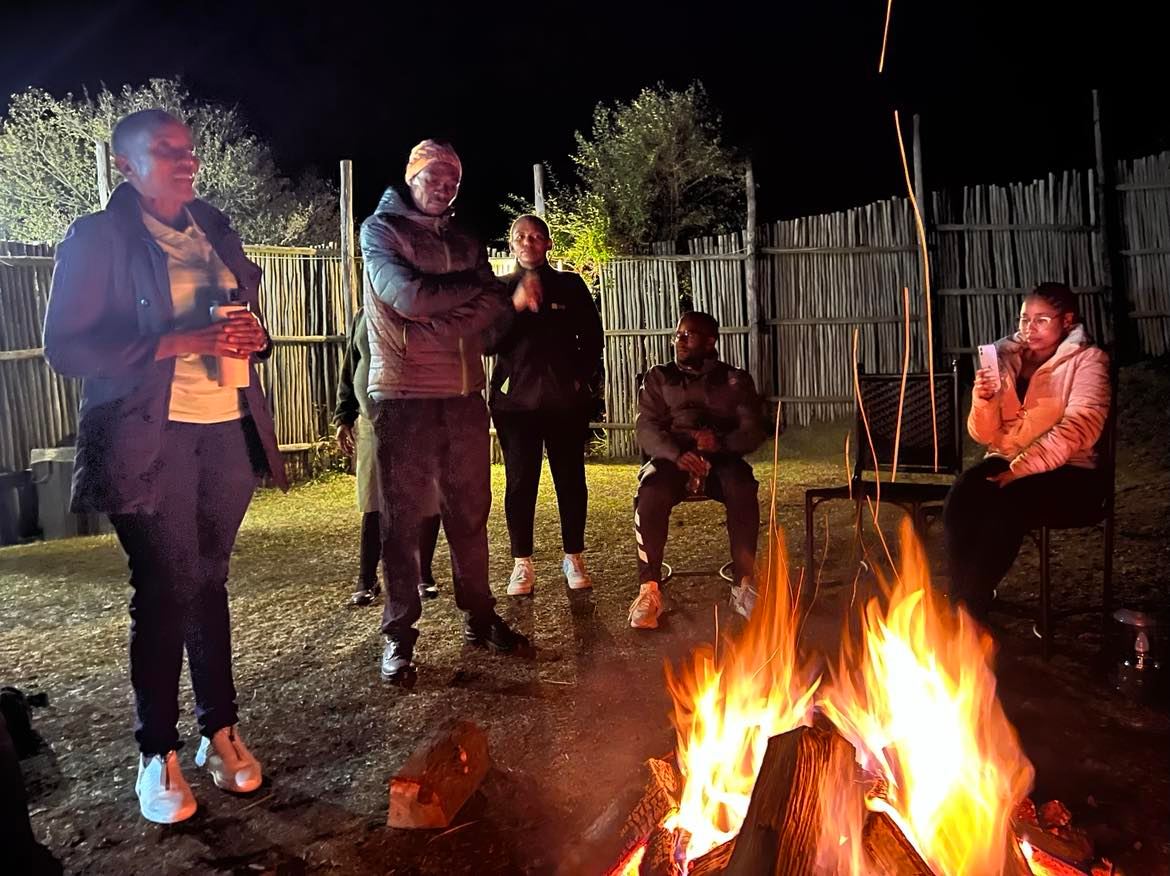 ADVERTISEMENT - CONTINUE READING BELOW
Accommodations at Didima Resort, Cathedral Peak Valley, KwaZulu-Natal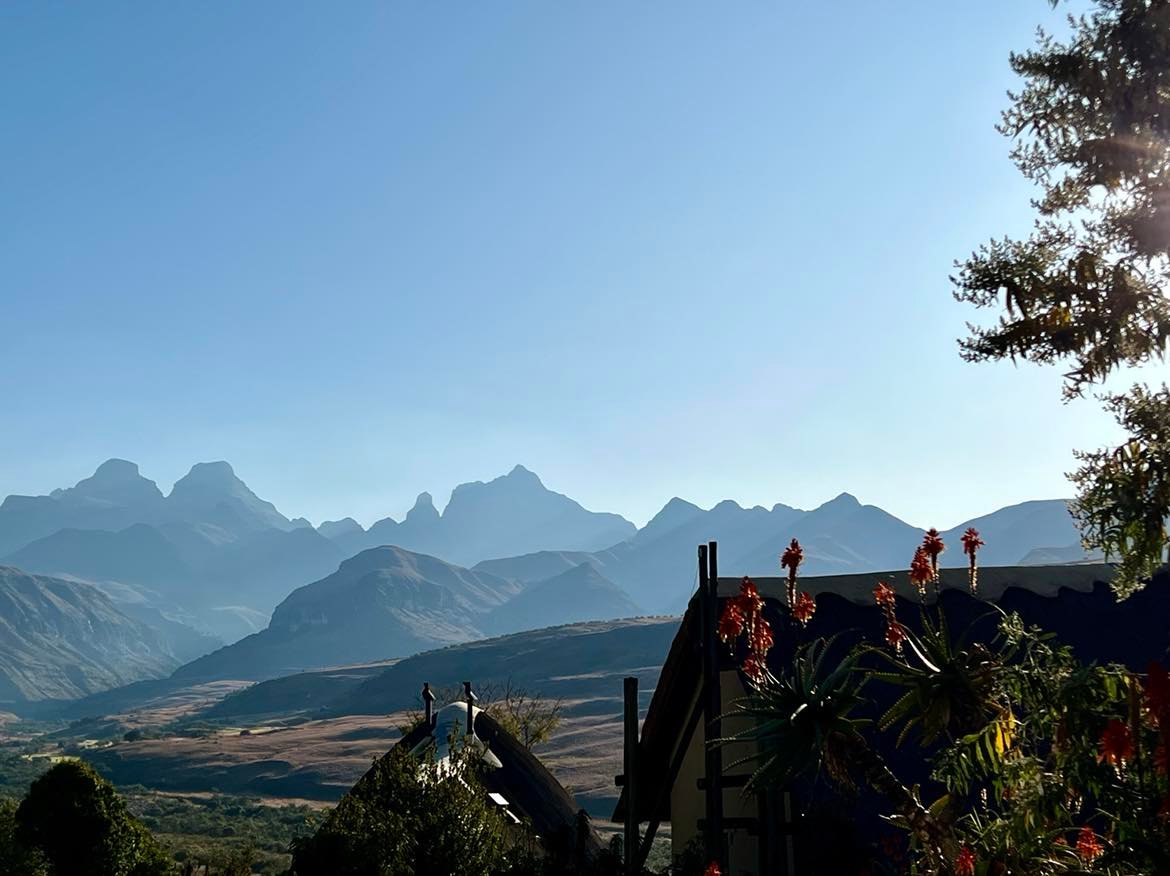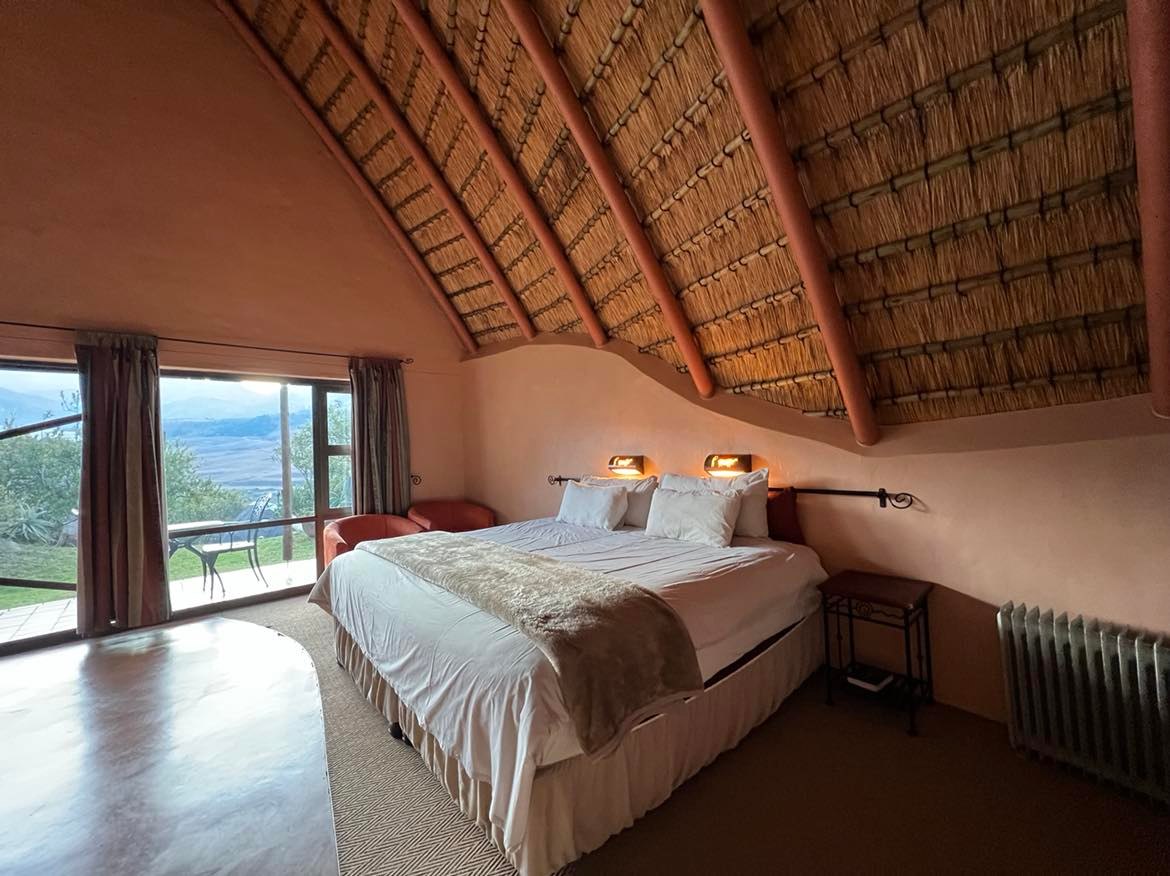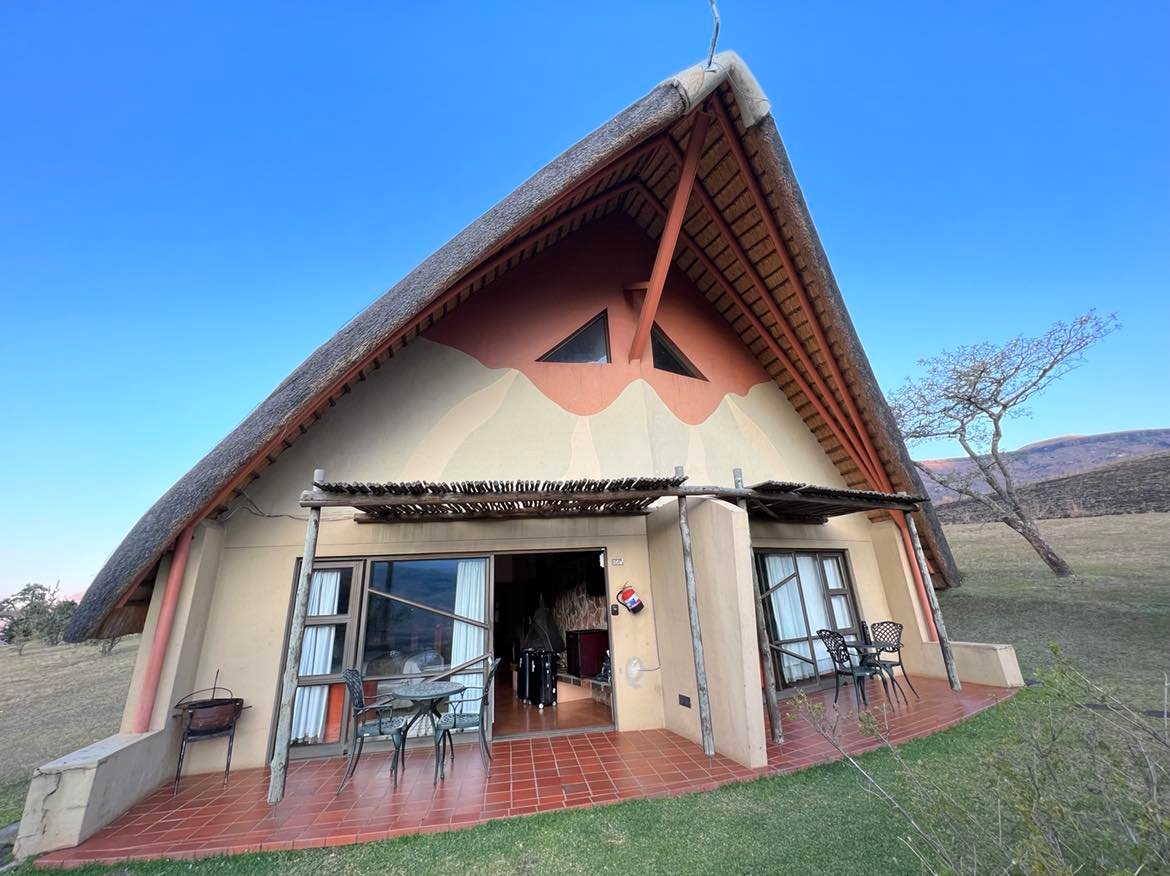 ADVERTISEMENT - CONTINUE READING BELOW
Later, I awoke in the middle of the night and sat outside under a blanket of countless stars, immersed in silence, with not even the rustling of leaves or any sort of birdsong. It was while gazing at the vast sky of darkness punctuated by glimmering stars millions of miles away that I recognized how we indeed were tiny specks in just one of many universes, and how we had to somehow make our lives matter in the continuum of eternity. As the minutes slipped by, the gnawing feeling in my soul from the past few weeks began to hurt less, and my heart felt lighter. Some of the questions in my mind were answered…by me.
The night sky filled with stars, Drakensburg, KwaZulu-Natal. Not long after, the night sky began to turn purple, then pink, and orange, heralding a new day.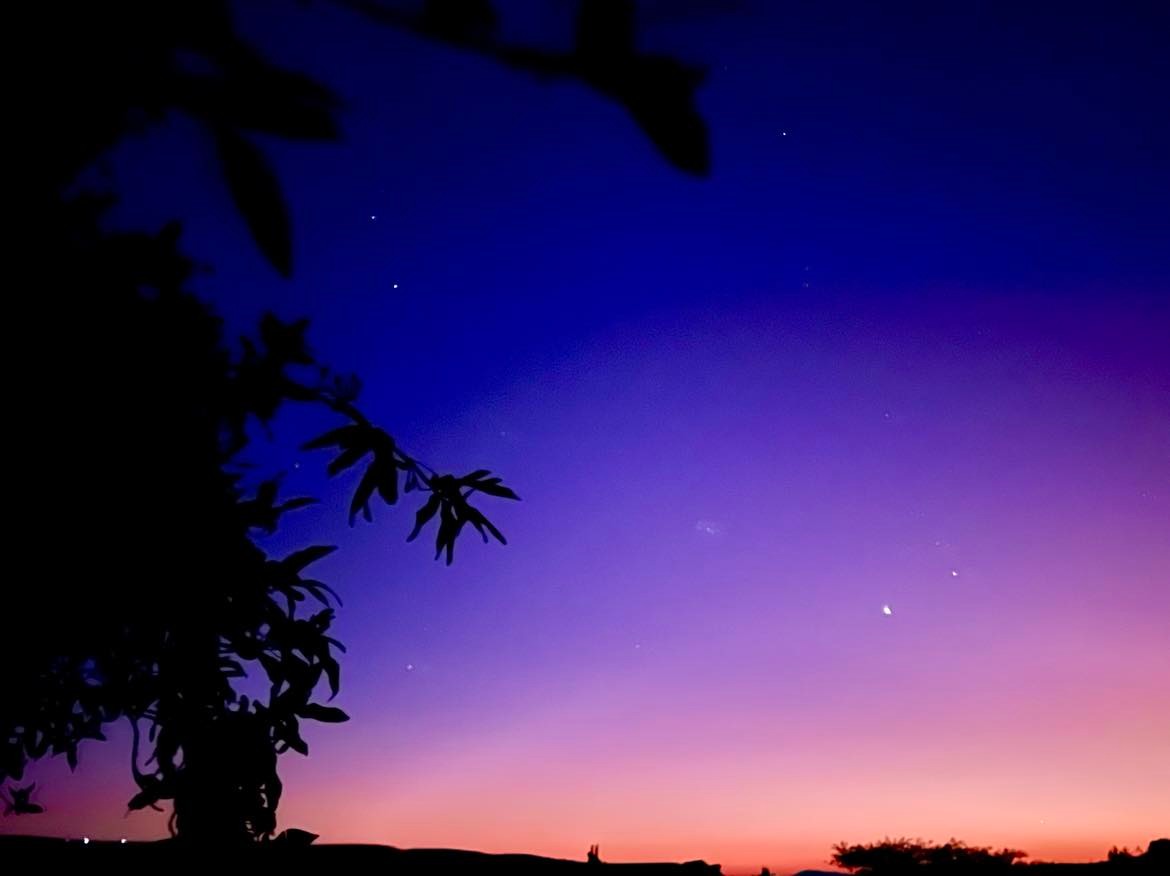 ADVERTISEMENT - CONTINUE READING BELOW
Day Two introduced us to Zulu women hand weaving baskets of Ilala palm fronds and sisal leaves, naturally dyed with mud, flowers, charcoal, bark, and roots in different colors.
Then we strapped on our helmets and got on what they call quad bikes (and we call All-Terrain Vehicles—ATVs—back home. We went off road and followed a bumpy, dusty trail through the mountains till we realized we were up near the jagged peaks we had been gazing down from below the night before. This time, it was us looking down, and what a spectacular landscape it was.
Quad biking through the Drakensburg Mountains, KwaZulu-Natal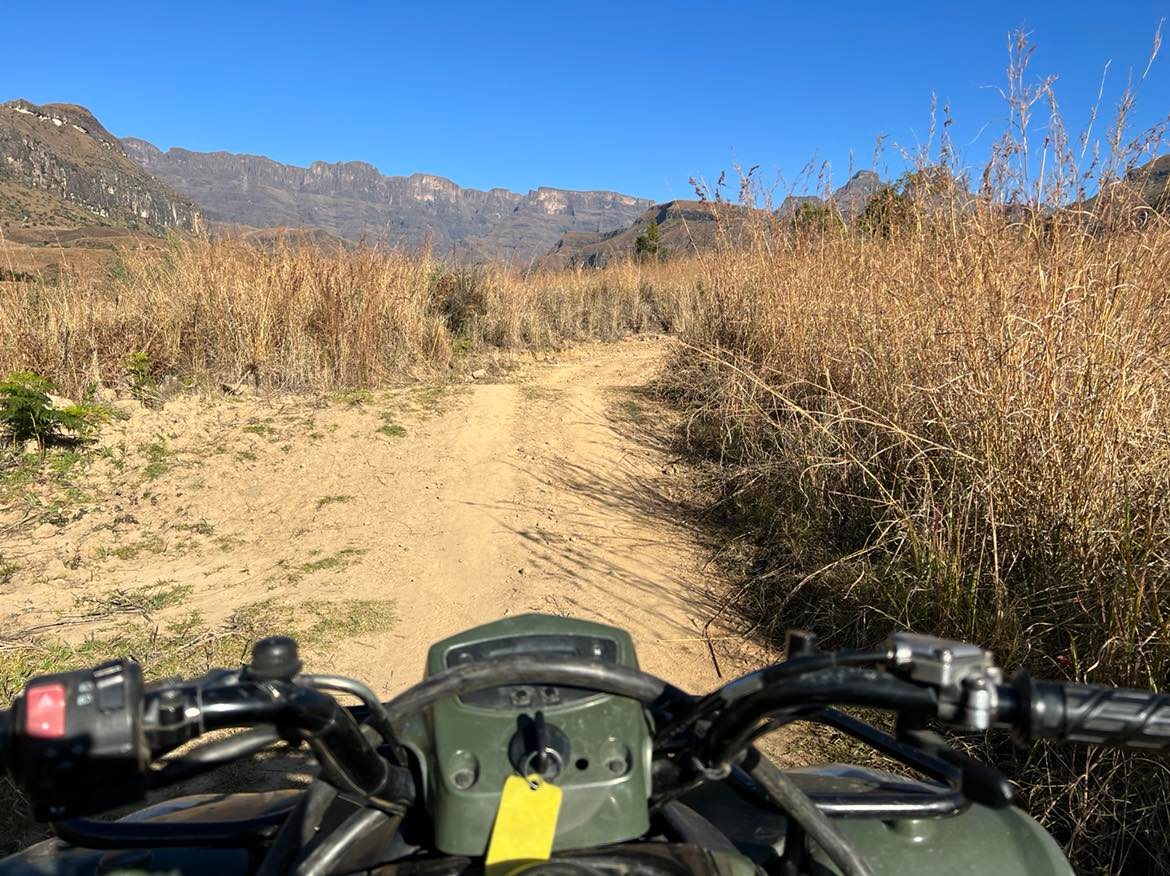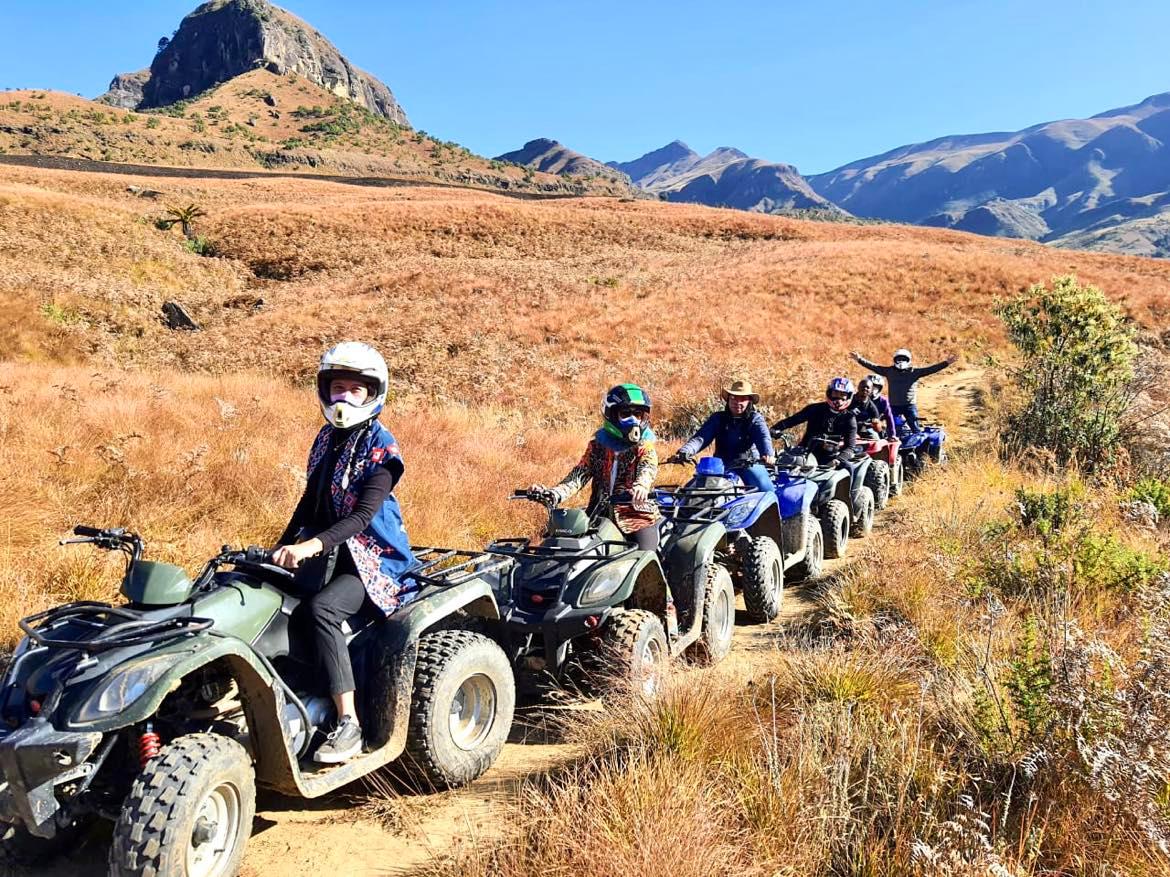 ADVERTISEMENT - CONTINUE READING BELOW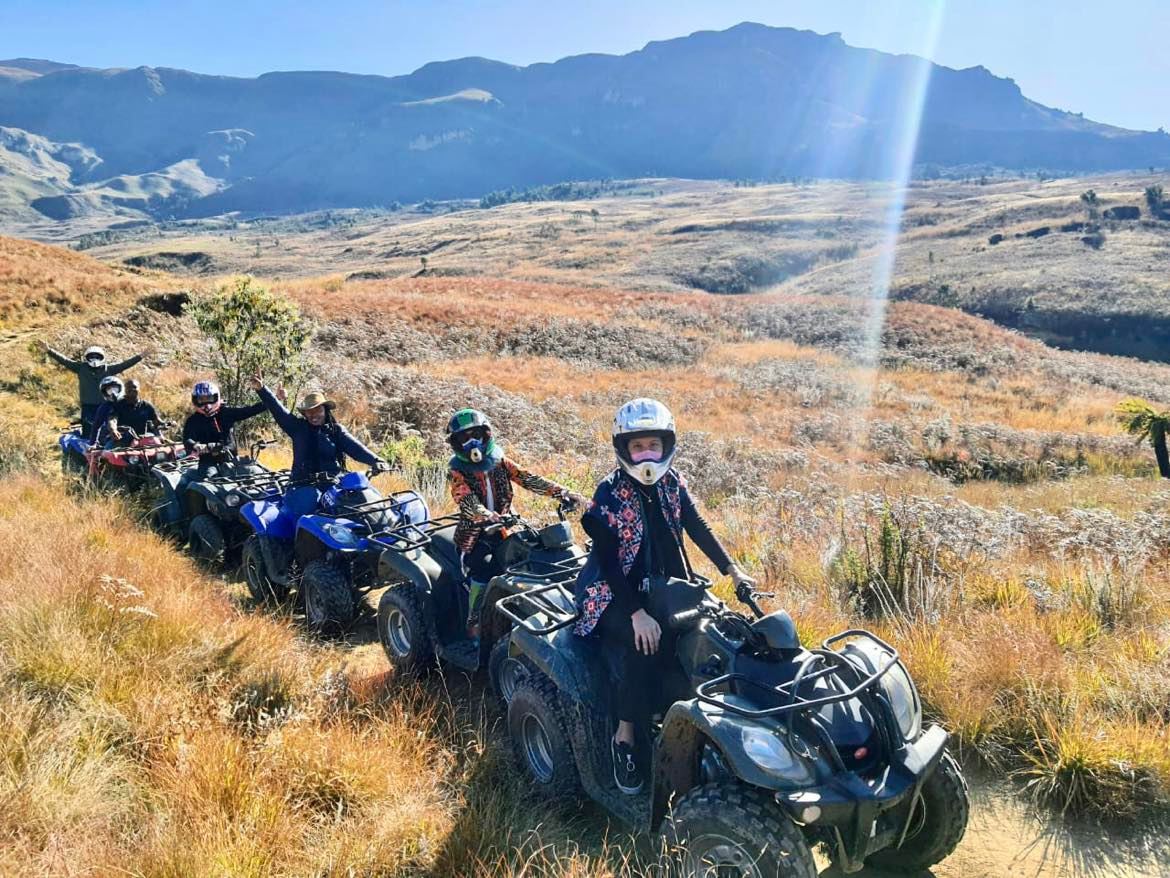 Four wheels were then replaced by four legs, with African horses that went up another trail with other views of the beautiful mountains.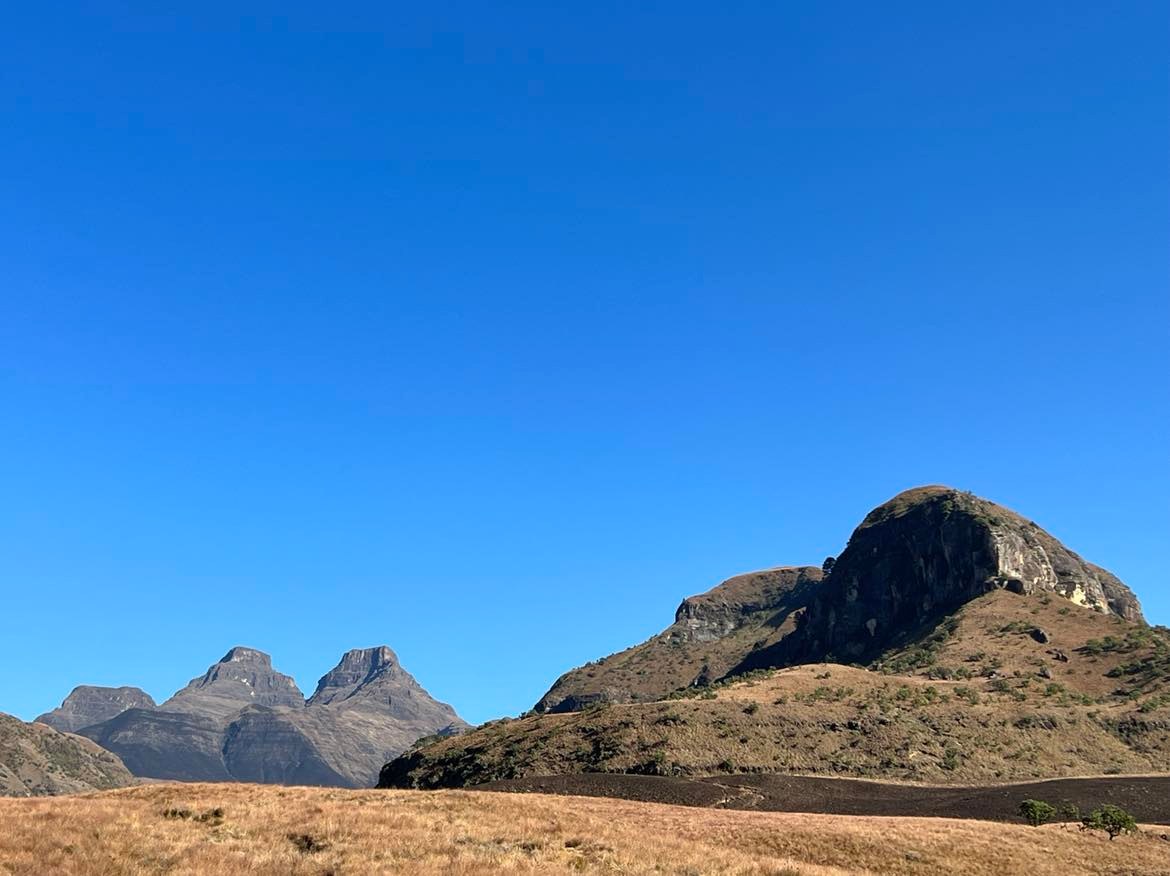 Then we all got into SUVs that took us past forests and waterfalls to another mountain where our exuberant friends from our braai the night before had set up a lovely lunch spread. We sat on blankets and pillows to enjoy the glorious backdrop, plus wine, cheese, charcuterie, and laughter echoing across the mountaintop. Perfection.
ADVERTISEMENT - CONTINUE READING BELOW
Day Three was the main event of the trip, Durban July, Africa's most fabulous thoroughbred horse race founded in 1897, held every first Saturday of July at the Greyville Racecourse.
But just as notable as the equine watching at Durban July is the people watching, with spectators dressed to the nines in their flamboyant best. Fortunately, Pepper and I were traveling with Tessa Prieto Valdes, who dresses that way on a daily basis, and she "Tessafied" us for the event, in my case crowning my hair with a fascinator for the very first time, and swirling colorful fabric around my vintage Uzbek kaftan (all my ensembles for the trip were generously provided by Len Cabili of Filip+Inna) that caught the eye of Durban Mayor Mxolisi Kaunda and his wife, Nomzamo.
Meanwhile, Tessa hand-carried a bold feather headdress all the way from Manila that made her stand out like an African queen and turned heads all over the derby (including Craig Jacobs of the Sunday Times, who included us in his weekly column), as she walked in and out of the various marquees, where guests toasted with bubbly and dined on huge roasts and smoked salmon.
Tessa Valdes, Pepper Teehankee, and Yvette Fernandez at Durban July.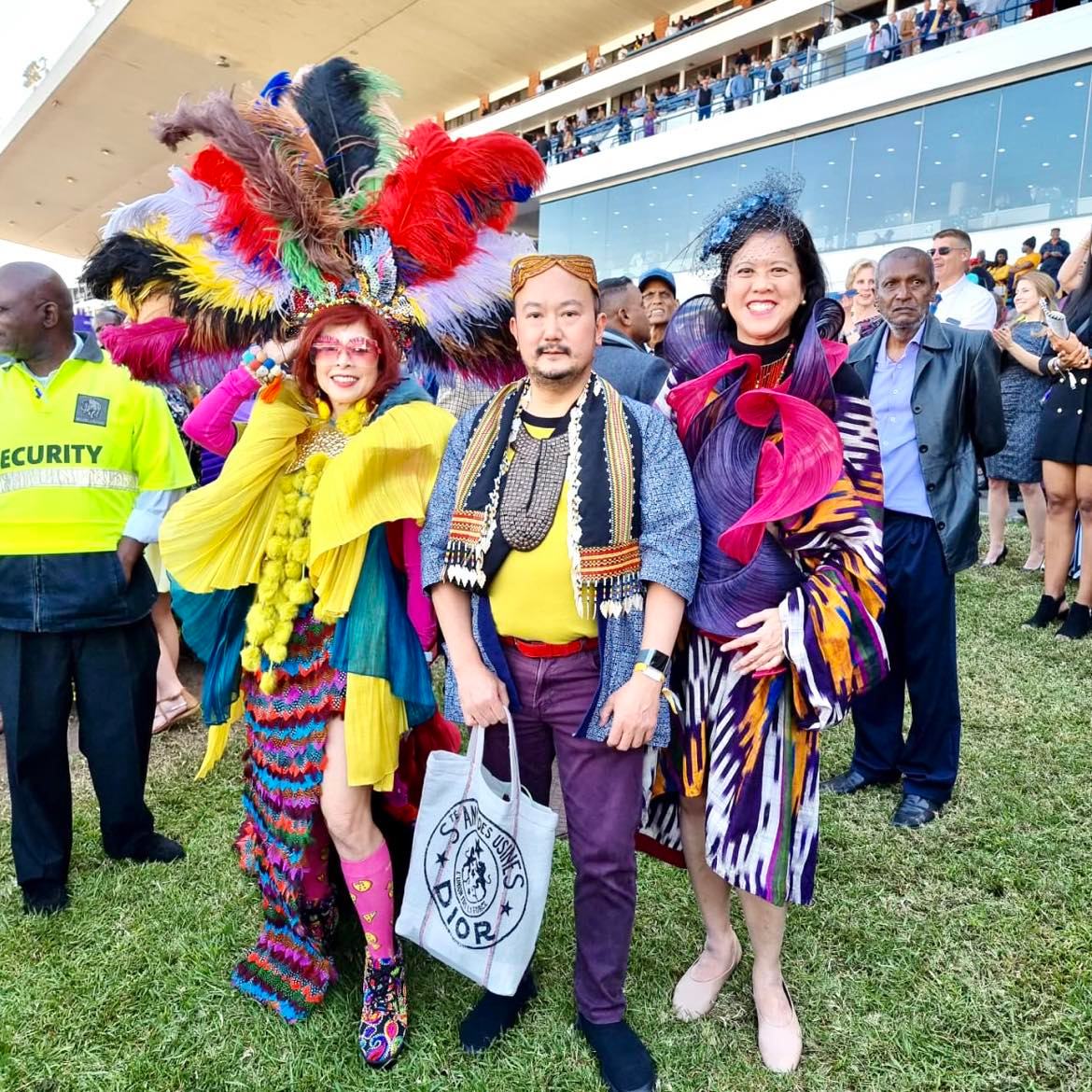 ADVERTISEMENT - CONTINUE READING BELOW
The Mayor of Durban and other guests dressed to the nines for Durban July.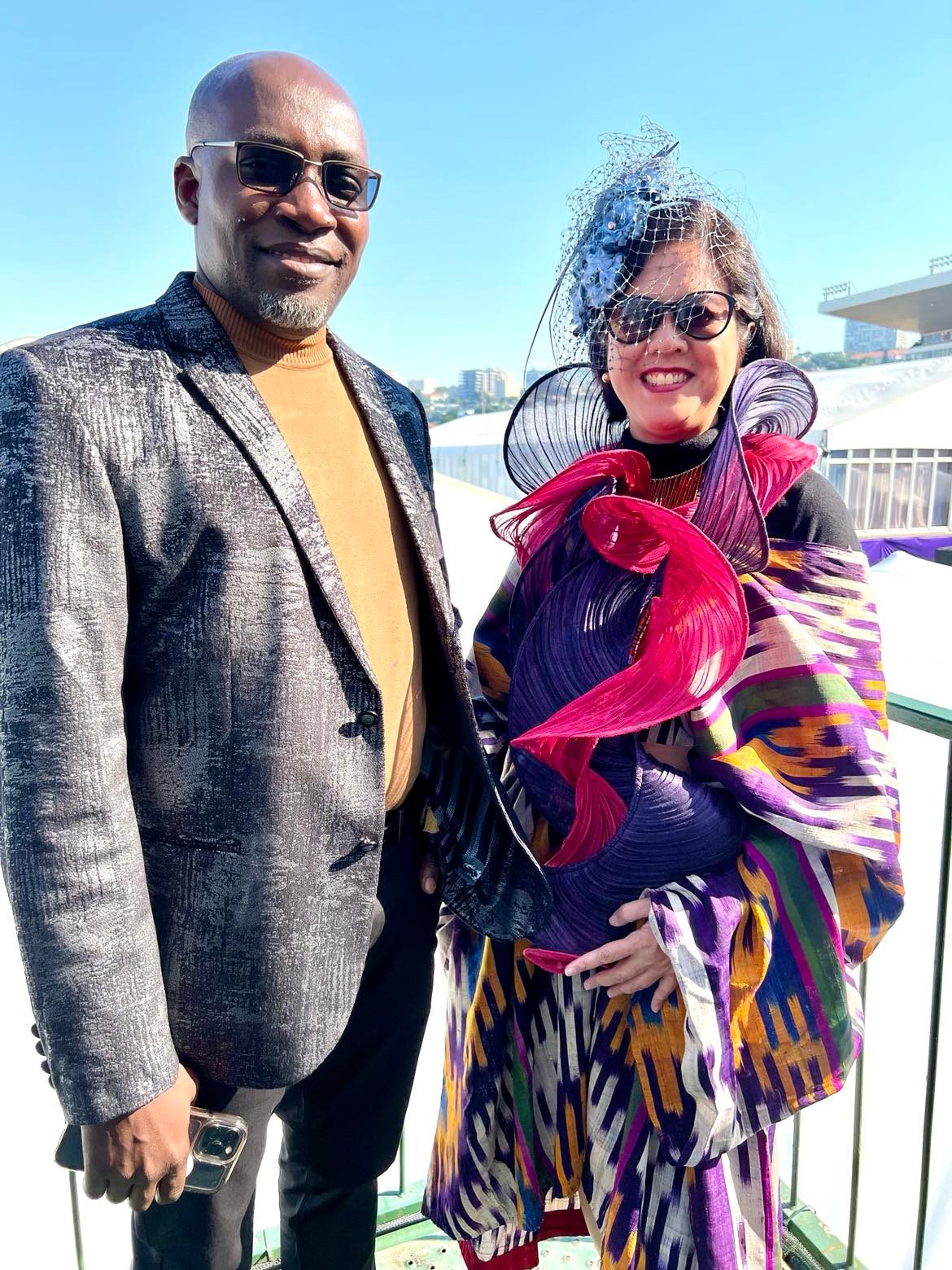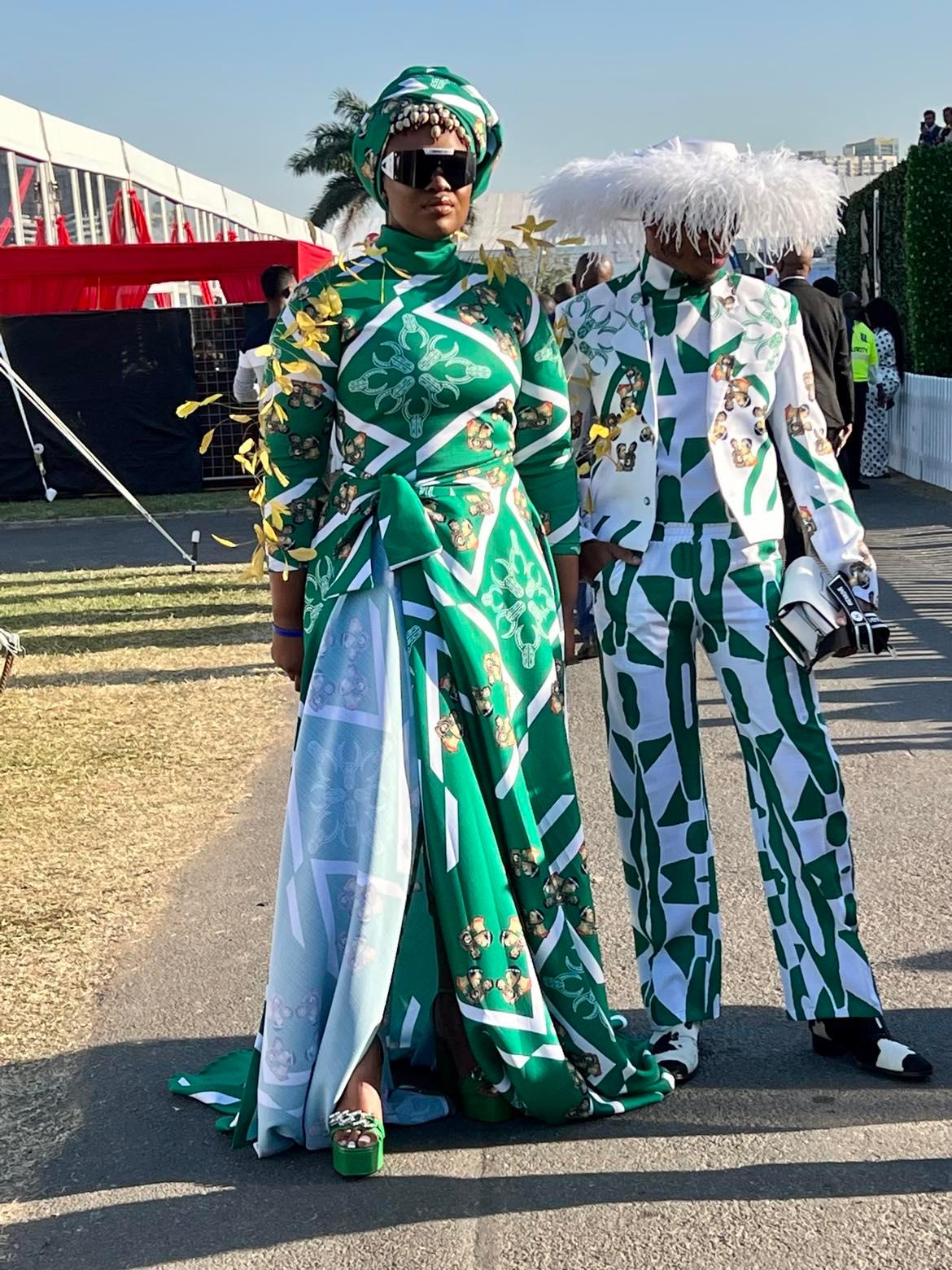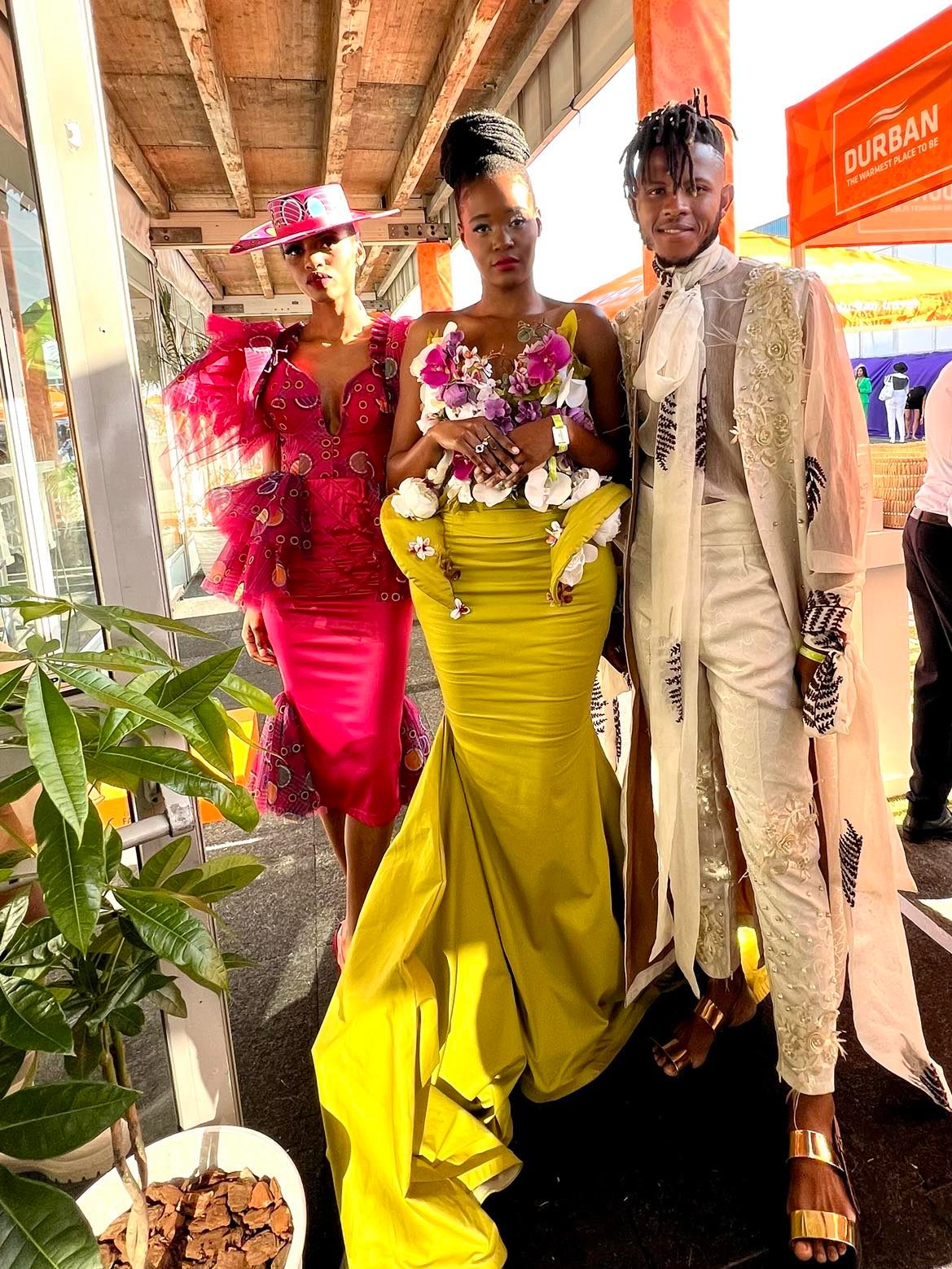 ADVERTISEMENT - CONTINUE READING BELOW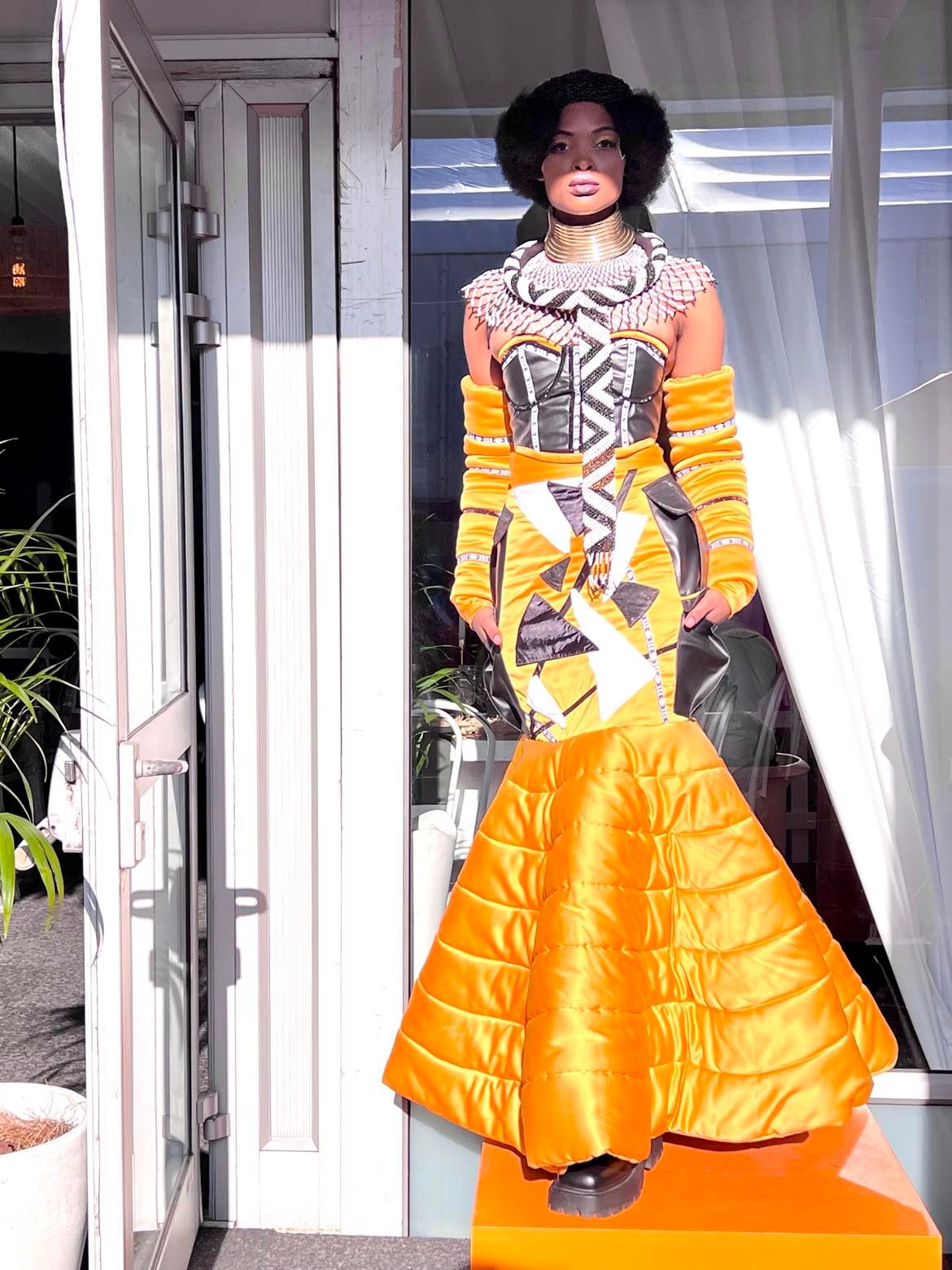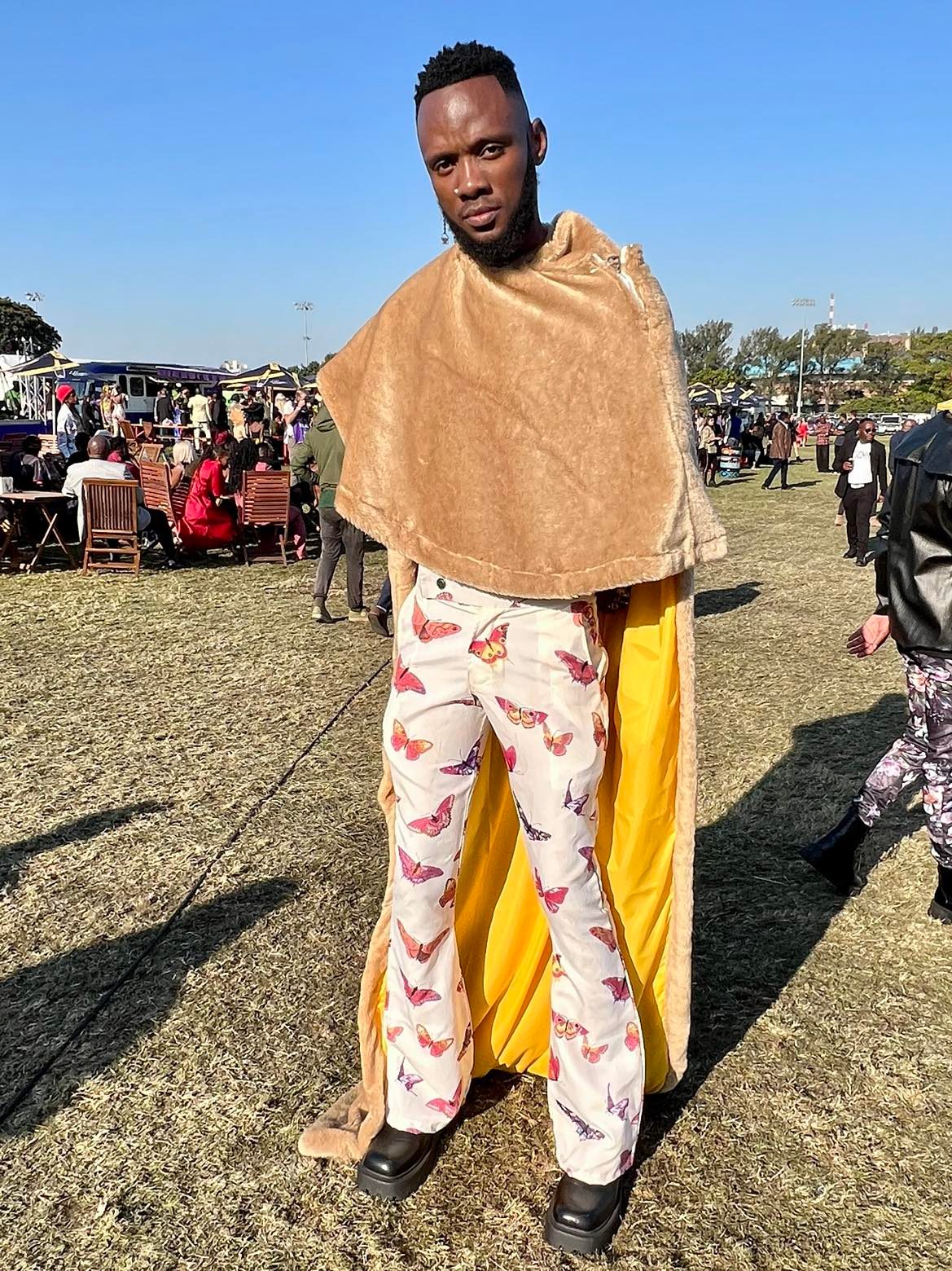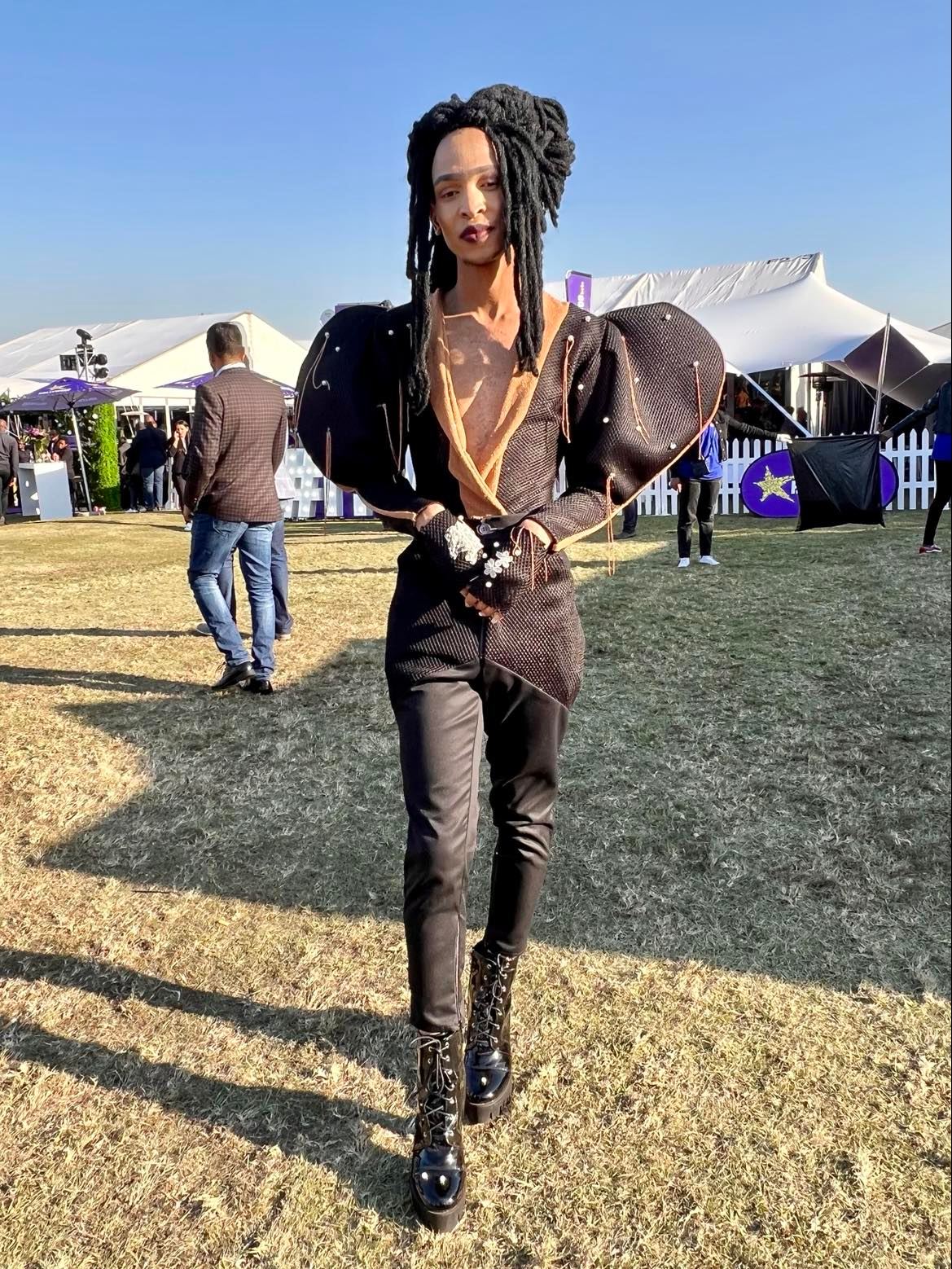 ADVERTISEMENT - CONTINUE READING BELOW
Of course we placed our bets for one of the races, lining up at the window and putting some money down on Number 8. Black Thorn, based on a tip from the guy lined up in front of us, and also because it happens to be our lucky number 8. And whaddayouknow? Number 8 came in first, giving us major winnings of the equivalent of ahem, 32 pesos.
We changed back to regular garb for dinner care of a Filipino local, once-upon-a-time fashion model Grace Molina. She booked an outdoor table on the terrace of the charming Oyster Box hotel, overlooking a tropical garden and a lighthouse in the Indian Ocean, where Pepper made sure we tried the local kingklip, a moist, flaky fish that is a variety of the cusk eel.
Durban July is the most fabulous race in South Africa.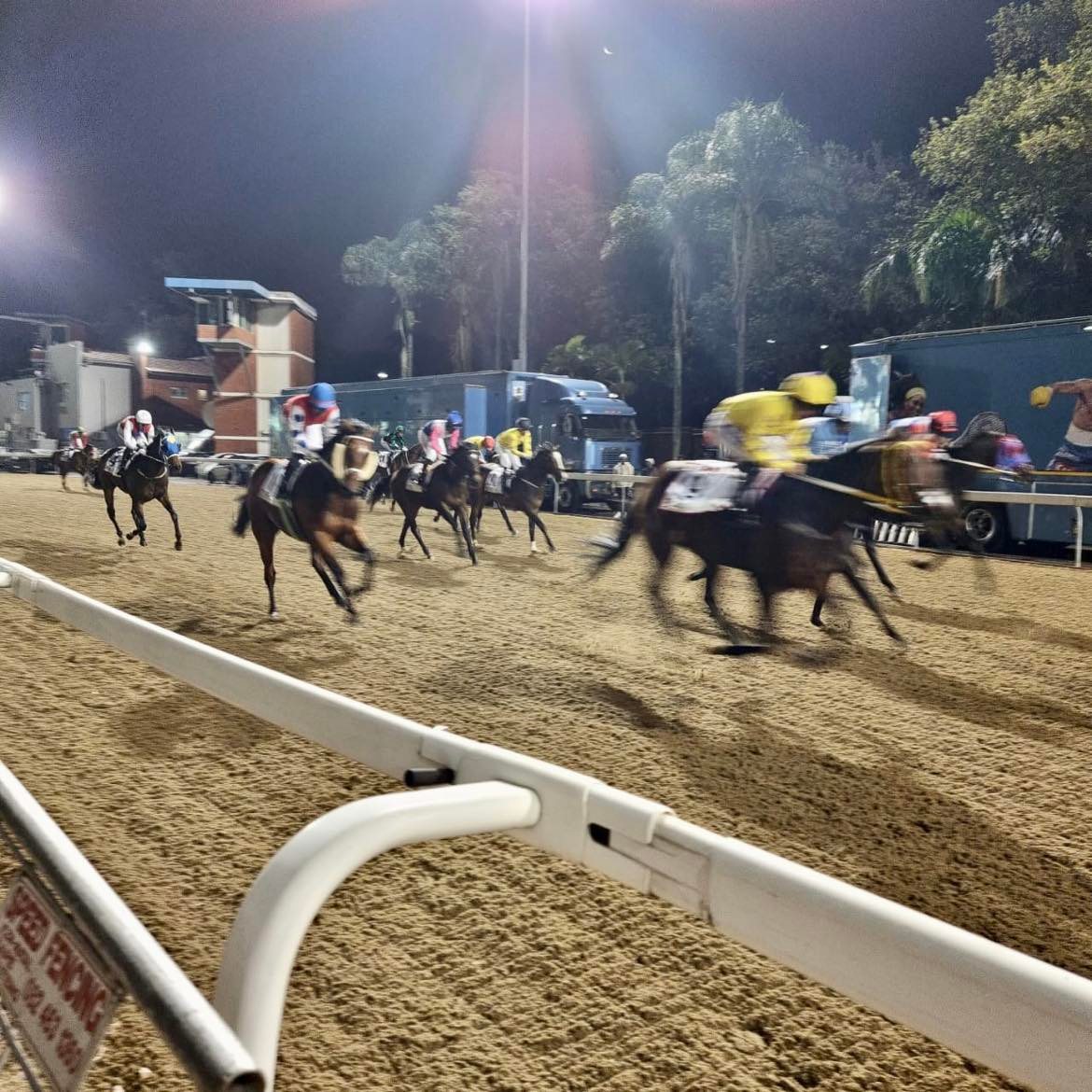 The Oyster Box hotel overlooks the Indian Ocean.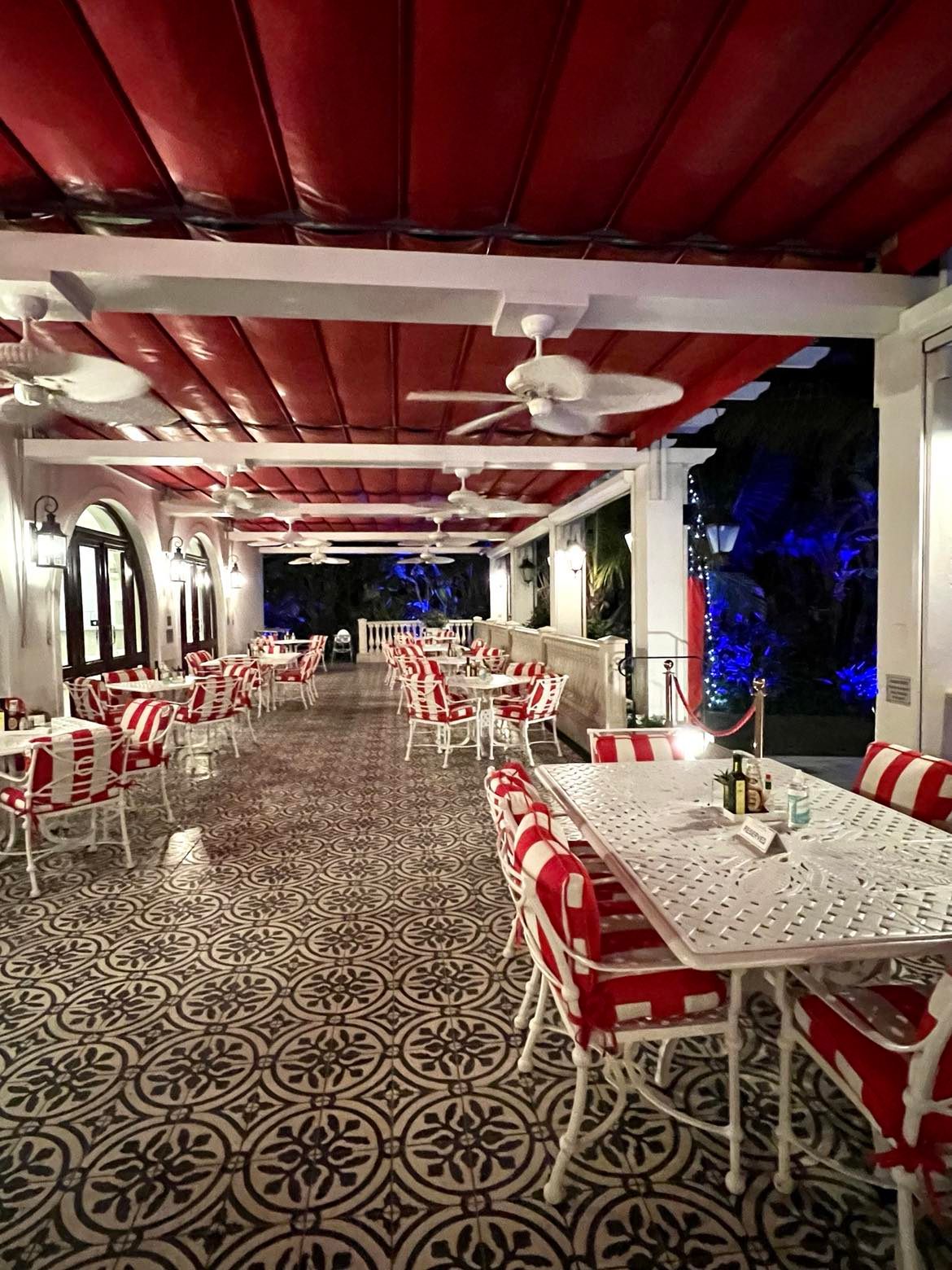 ADVERTISEMENT - CONTINUE READING BELOW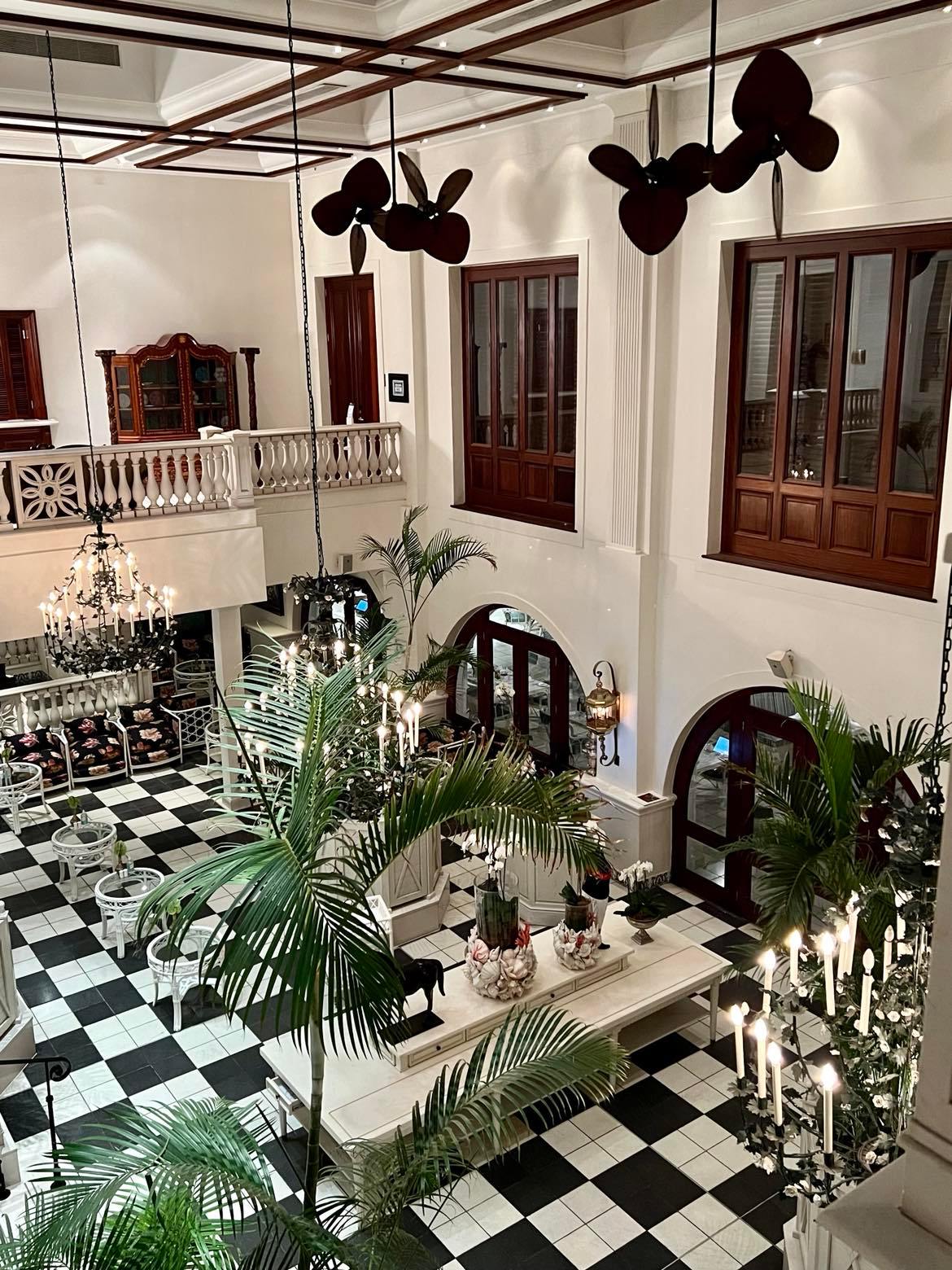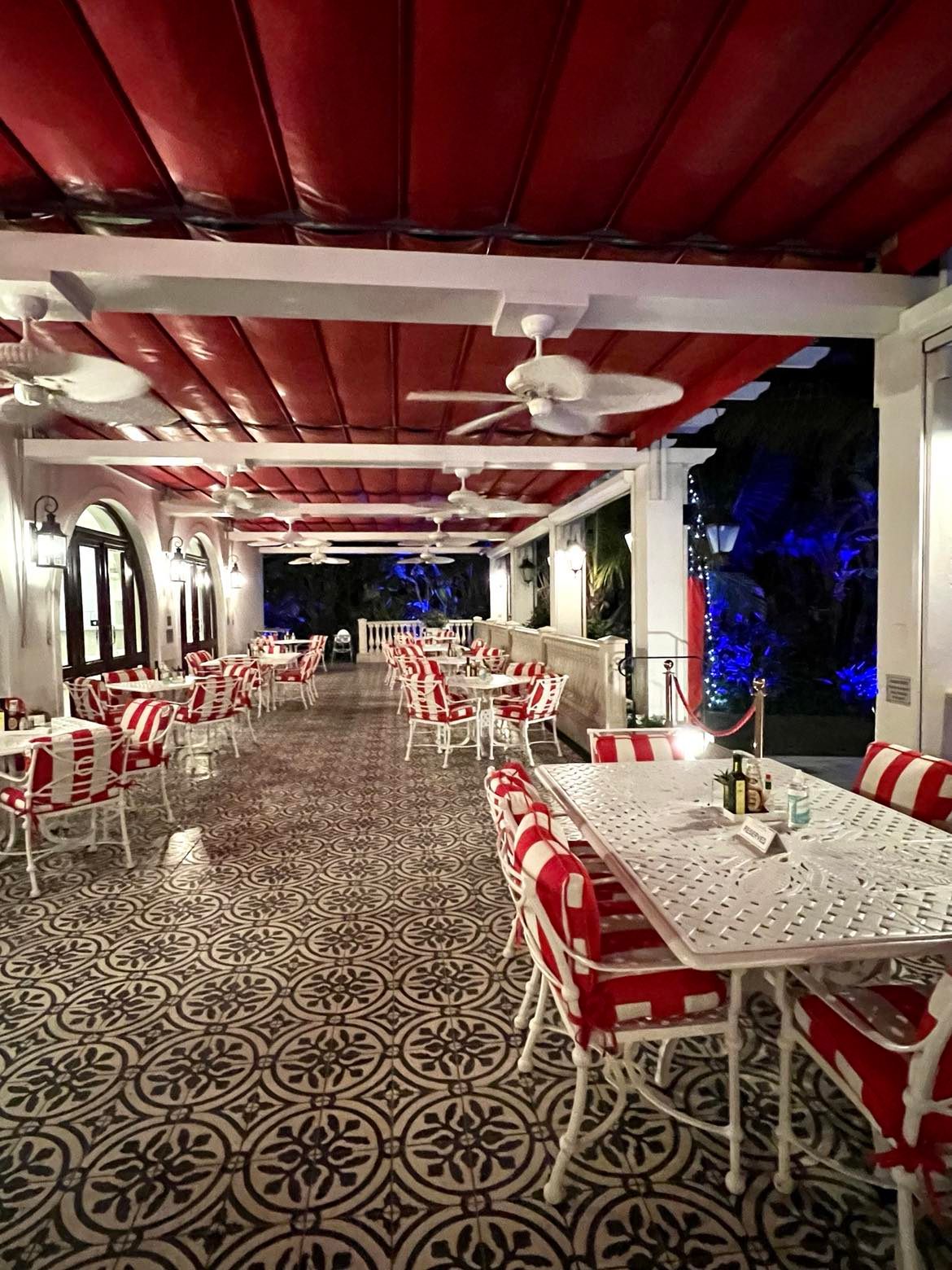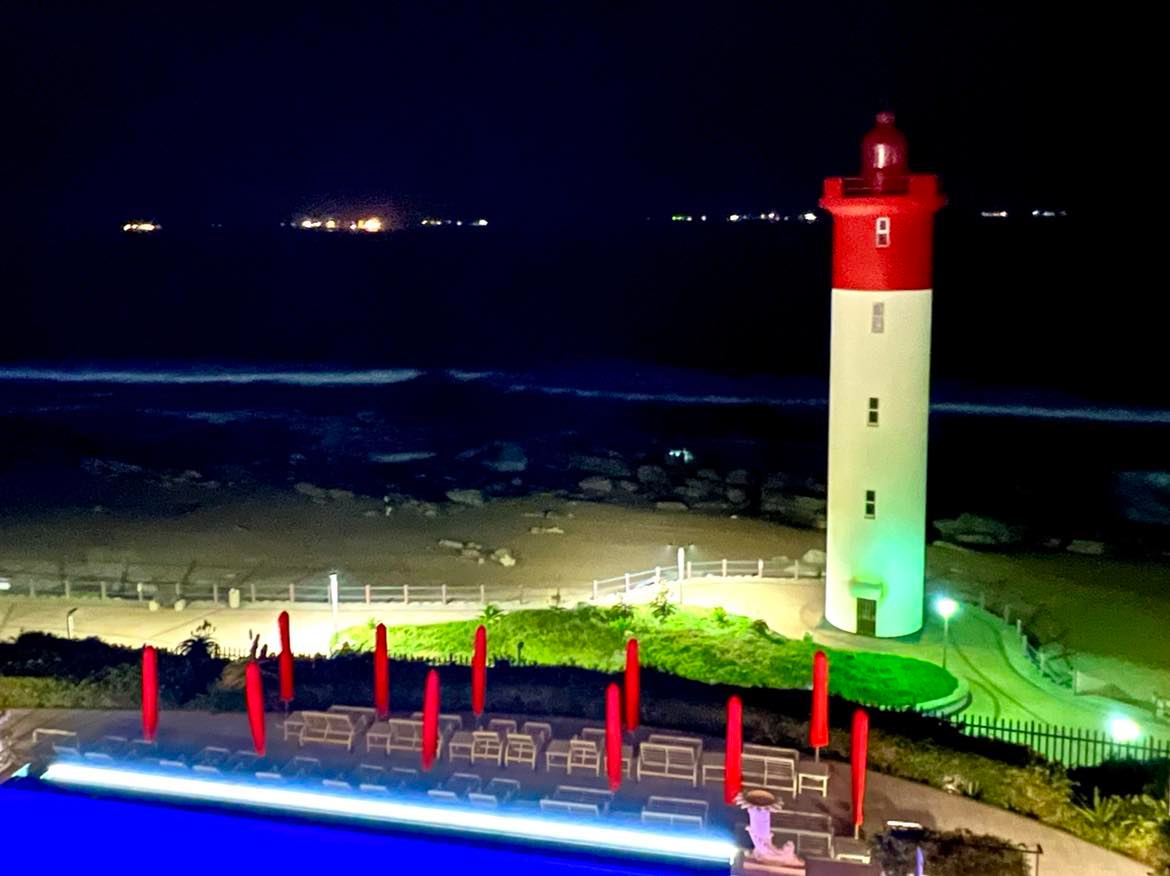 ADVERTISEMENT - CONTINUE READING BELOW
Day 4 was what Pepper and Tessa had been waiting for. Shopping day at Victoria Market, where we bought beaded Zulu necklaces and other accessories, Indian curries and spices, including a very hot one called "Mother-in-law exterminator, and carved wooden replicas of the Big Five—lion, elephant, rhinoceros, elephant, African buffalo.
Wares at Victoria Market.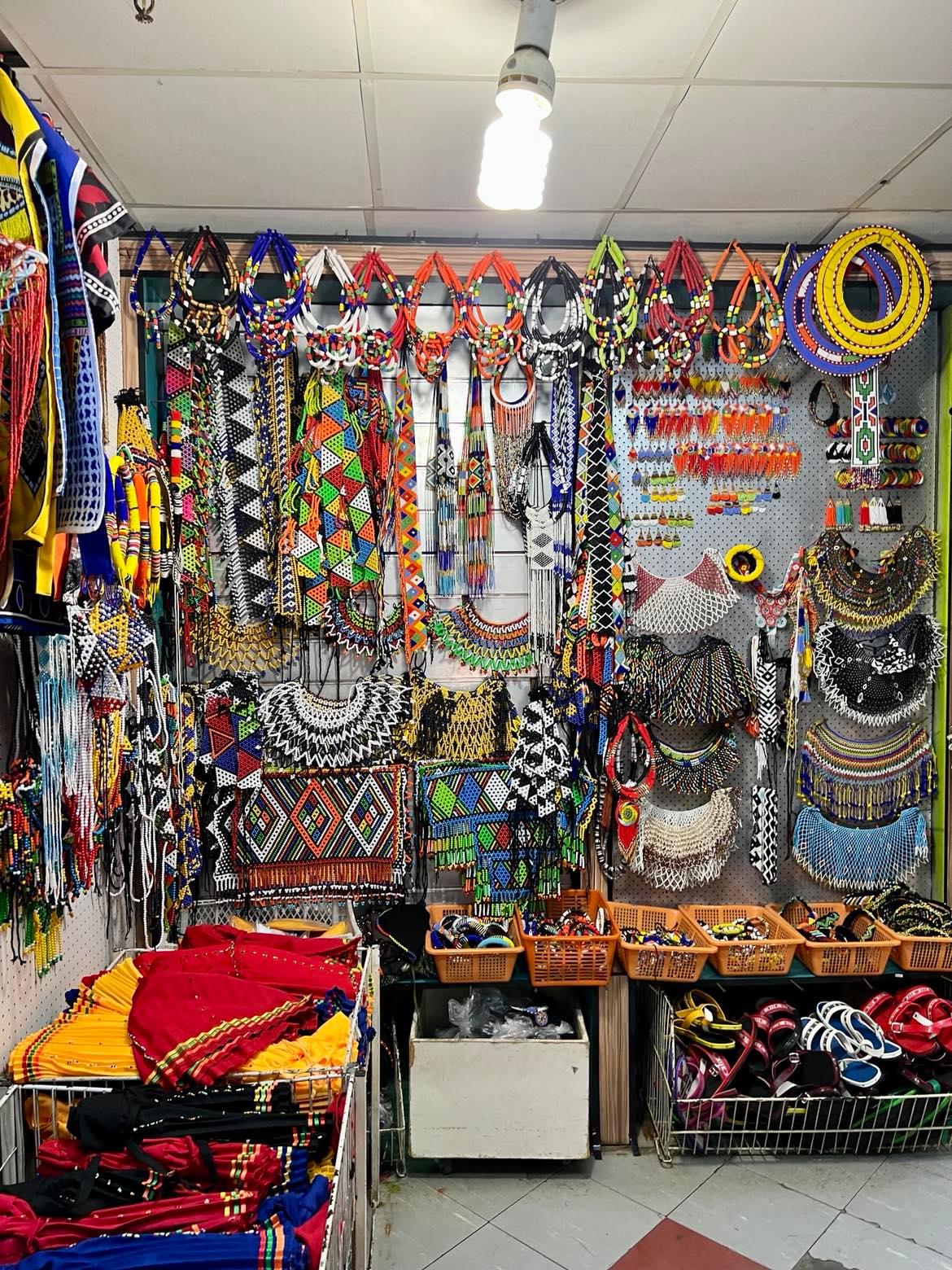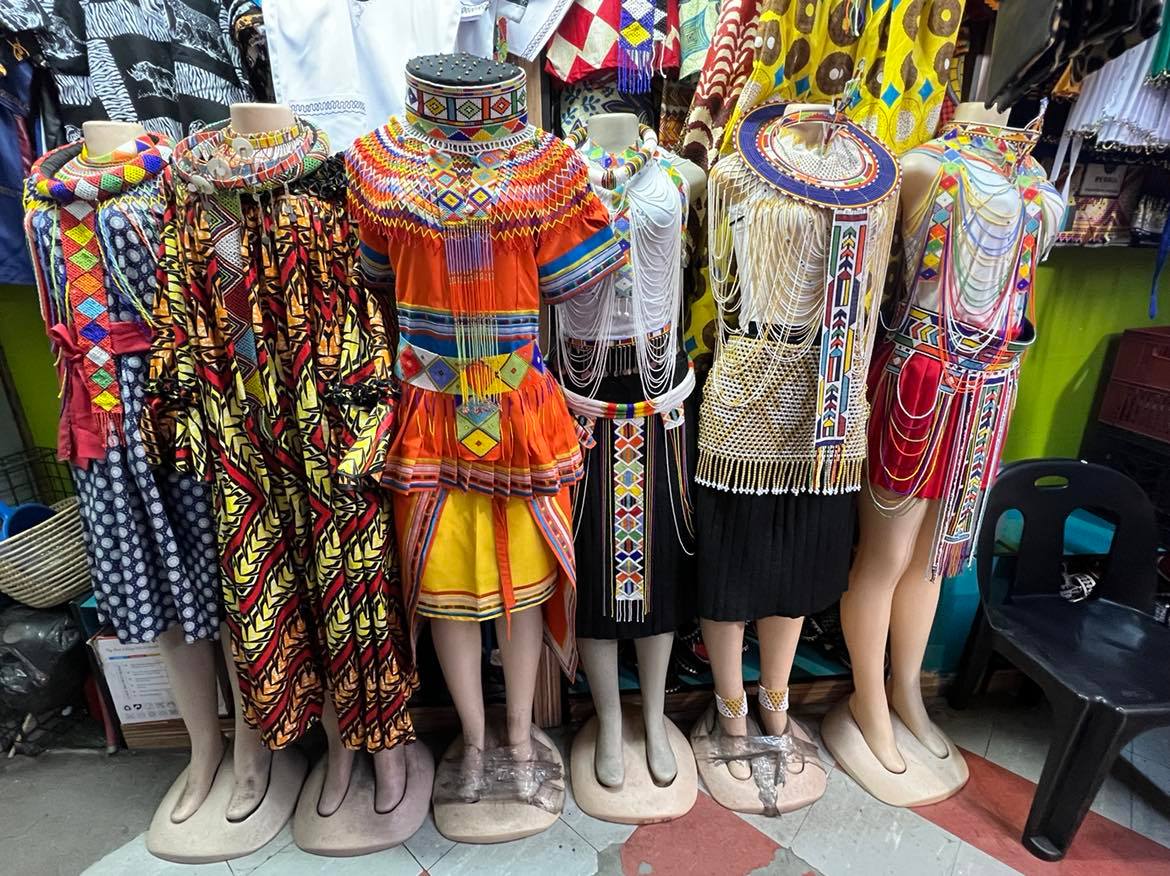 ADVERTISEMENT - CONTINUE READING BELOW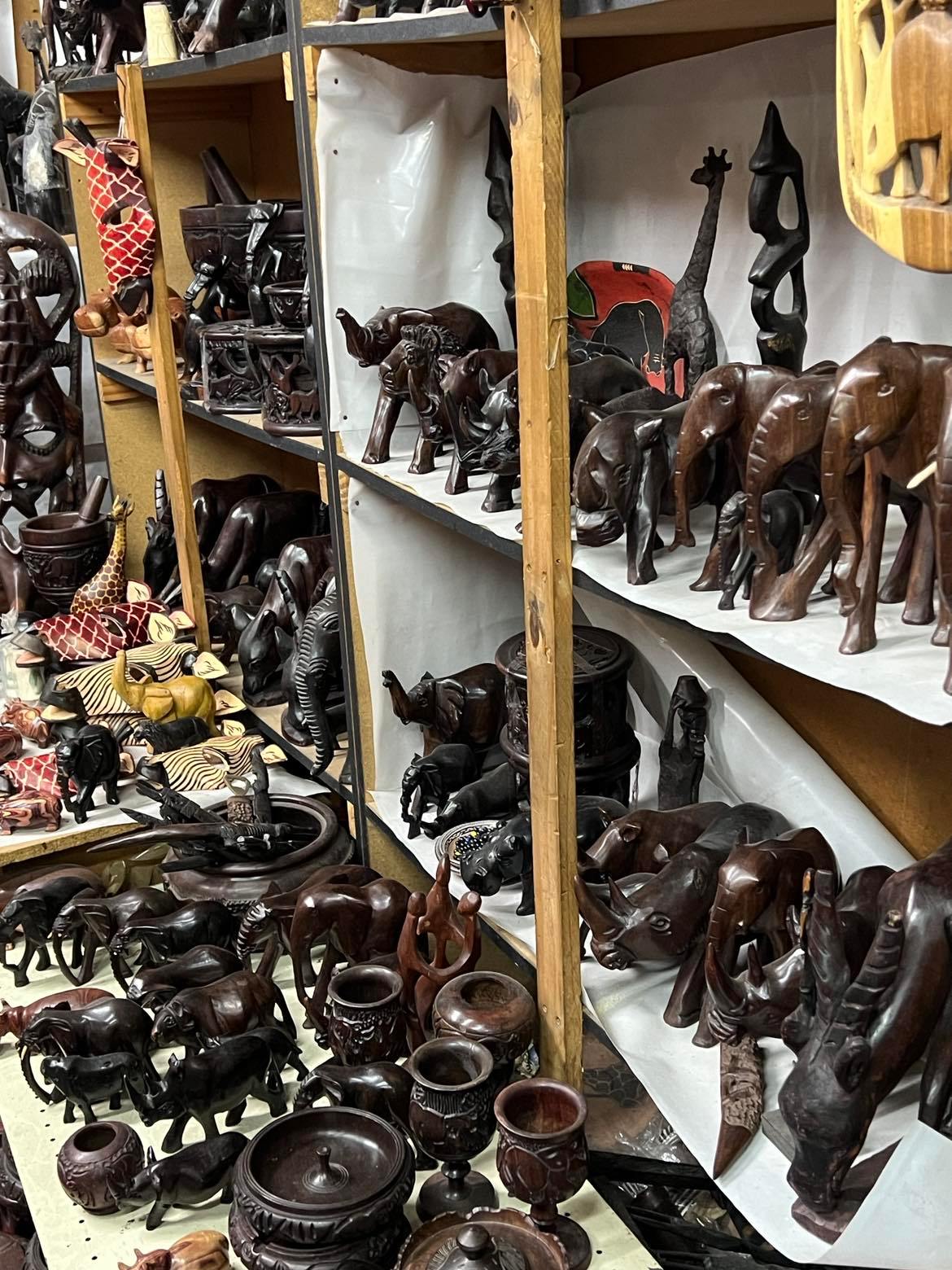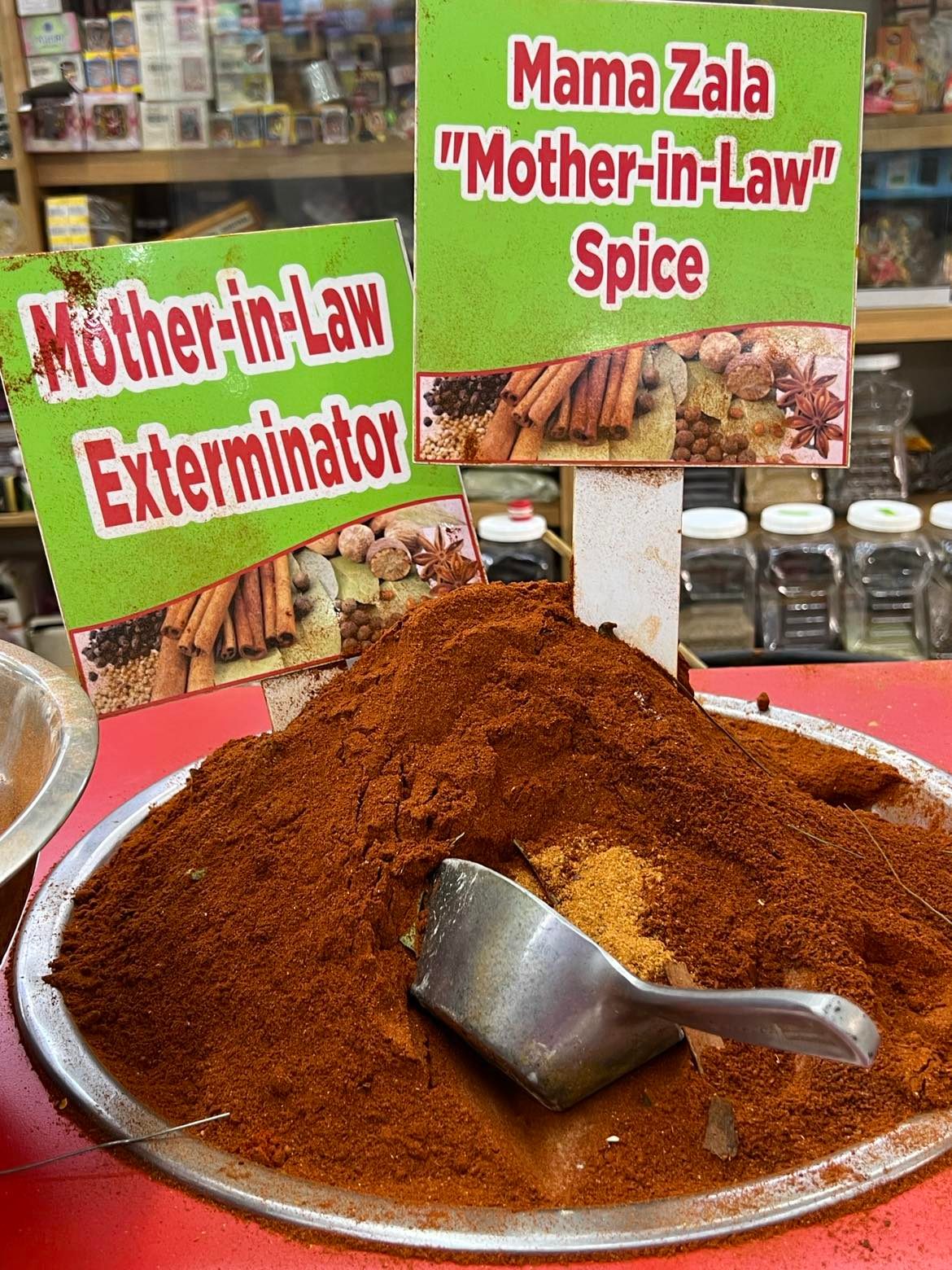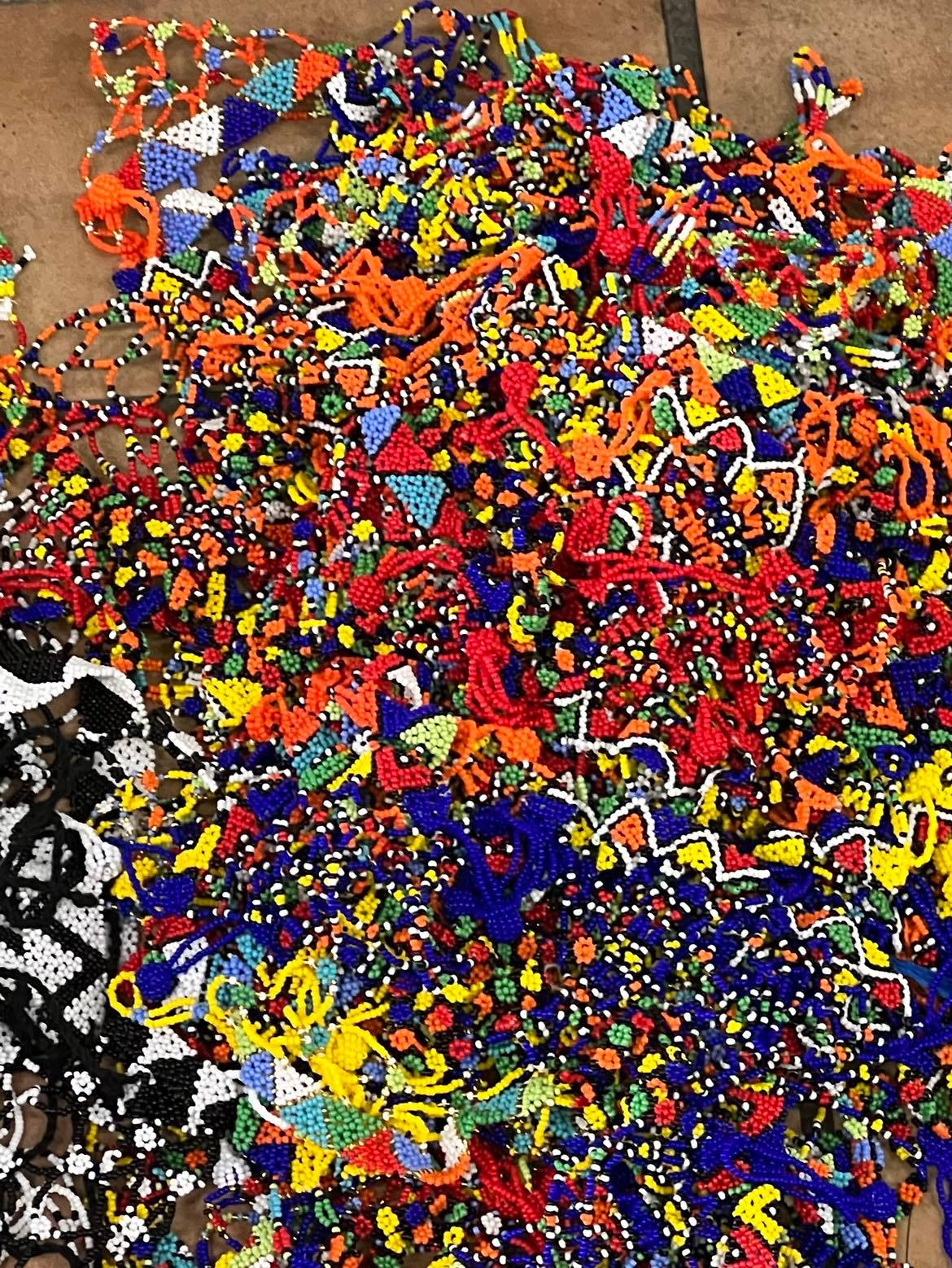 ADVERTISEMENT - CONTINUE READING BELOW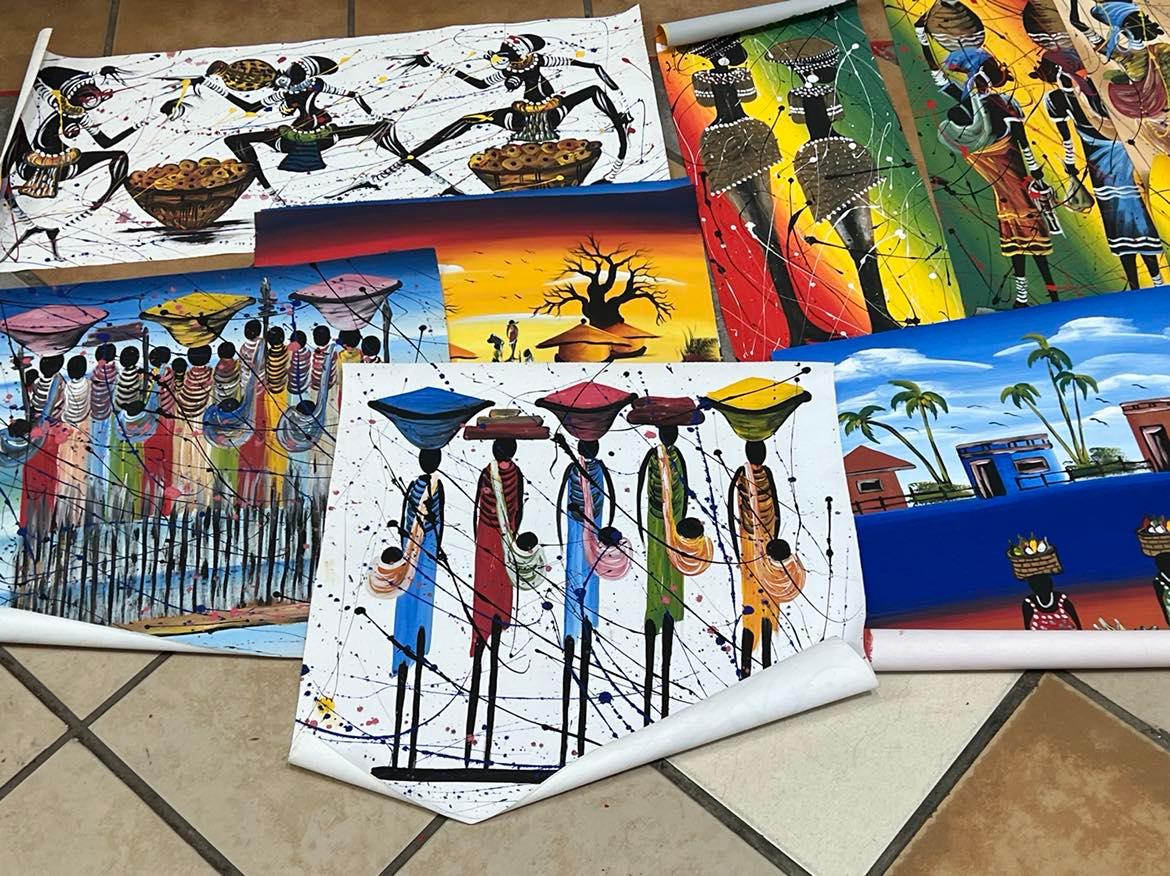 Lunch was a typical Indian South African dish called "bunny chow," or simply, "bunny," where a quarter loaf of white bread is hollowed out, and the cavity filled with curried lamb, chicken, prawns, or vegetables. It's believed the dish started back when Indian migrants first arrived in South Africa, and carried their curry lunches to work in disemboweled bread.
Bunny Chow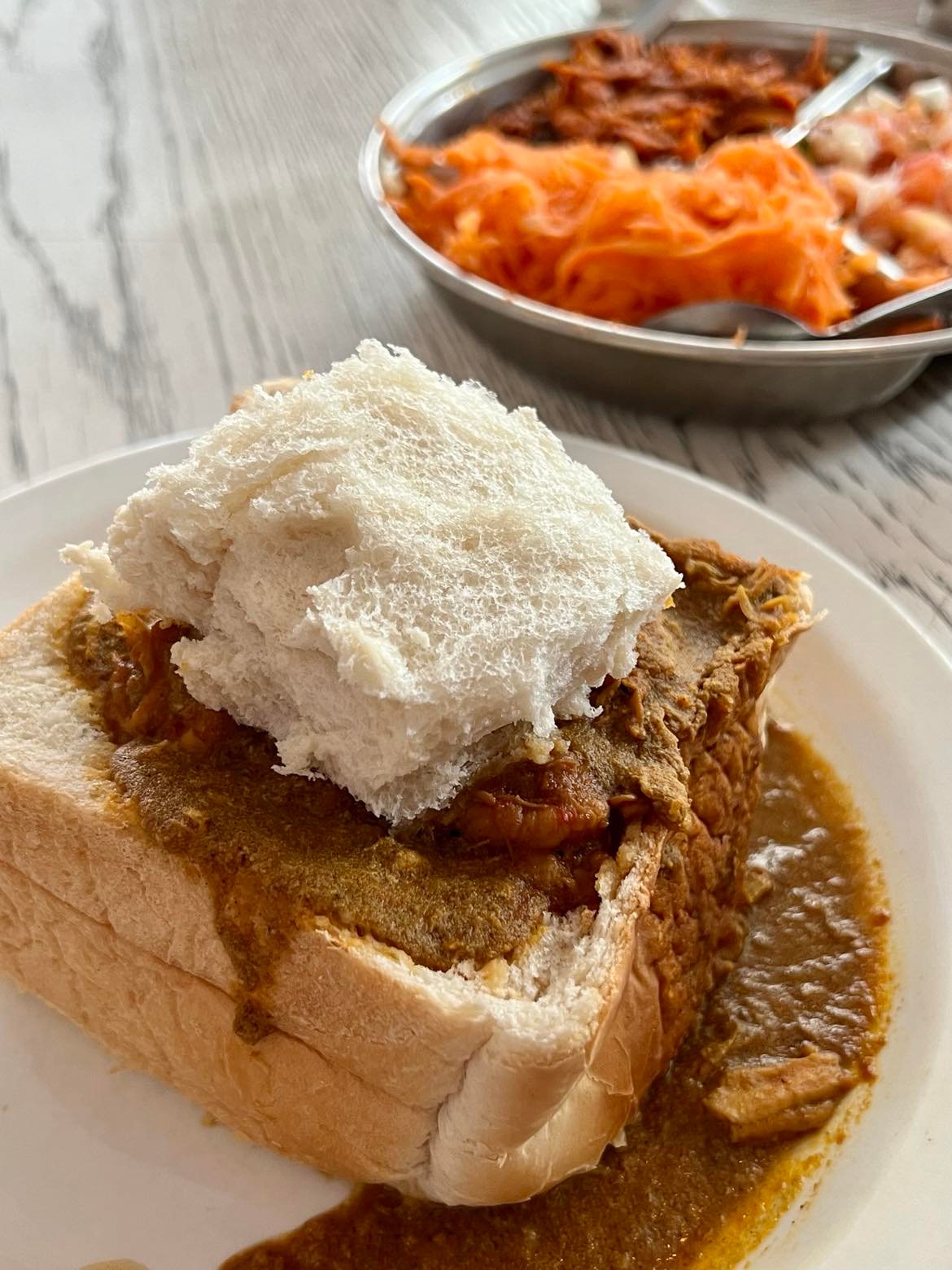 ADVERTISEMENT - CONTINUE READING BELOW
Later in the afternoon, we went onboard a chartered yacht, the Spirit of the South, and Captain Terence cruised us around the harbor, chasing the setting sun as we had sundowners of our own.
Sunset over Durban as seen from the Spirit of the South.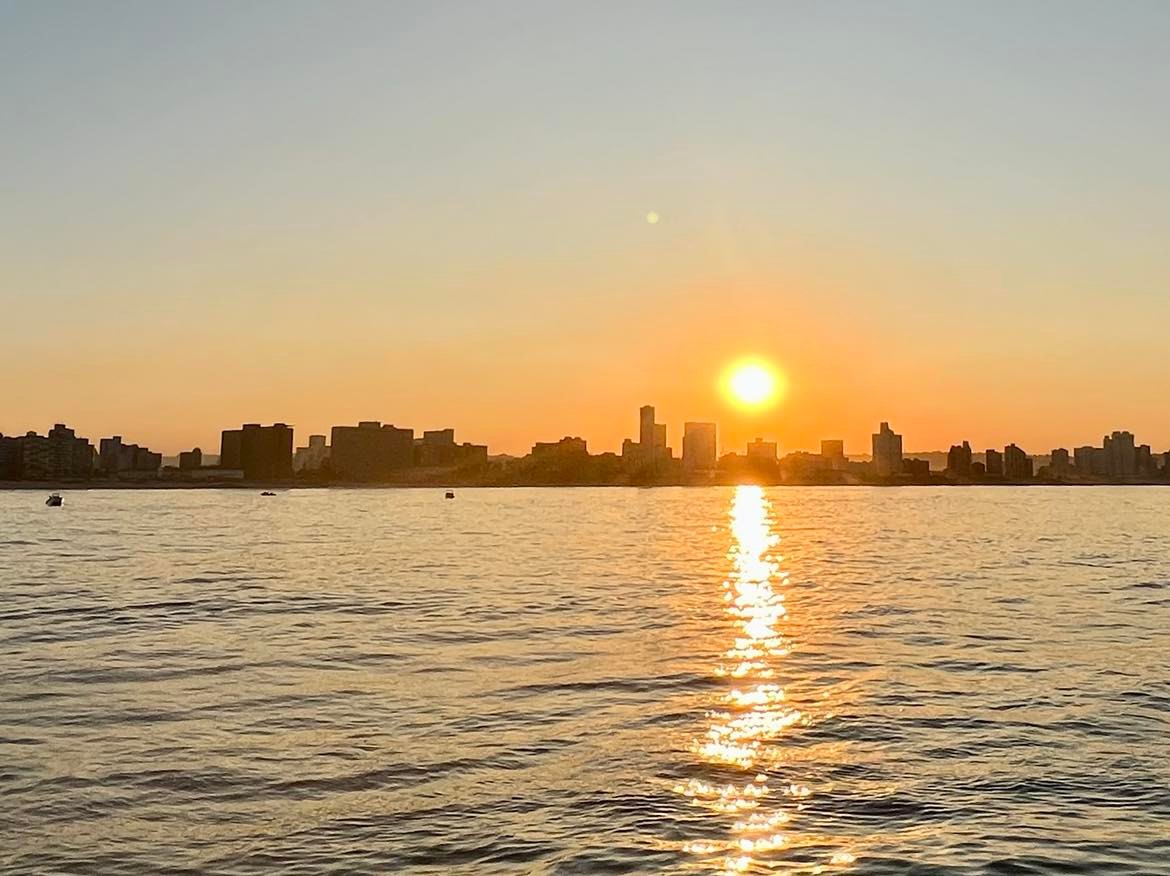 We bid goodbye to our Durban Tourism hosts Lungy, Mtha Buthelezi, and Ashley over T-bone steaks and prime rib that were a steal at about a thousand pesos at Butcher Boys, and then headed back to our party bus where Mtha got into the groove and danced before saying farewell to us all.
The next morning I up bright and early, to head down to the Golden Mile beachfront before catching my first flight home.
The Golden Mile.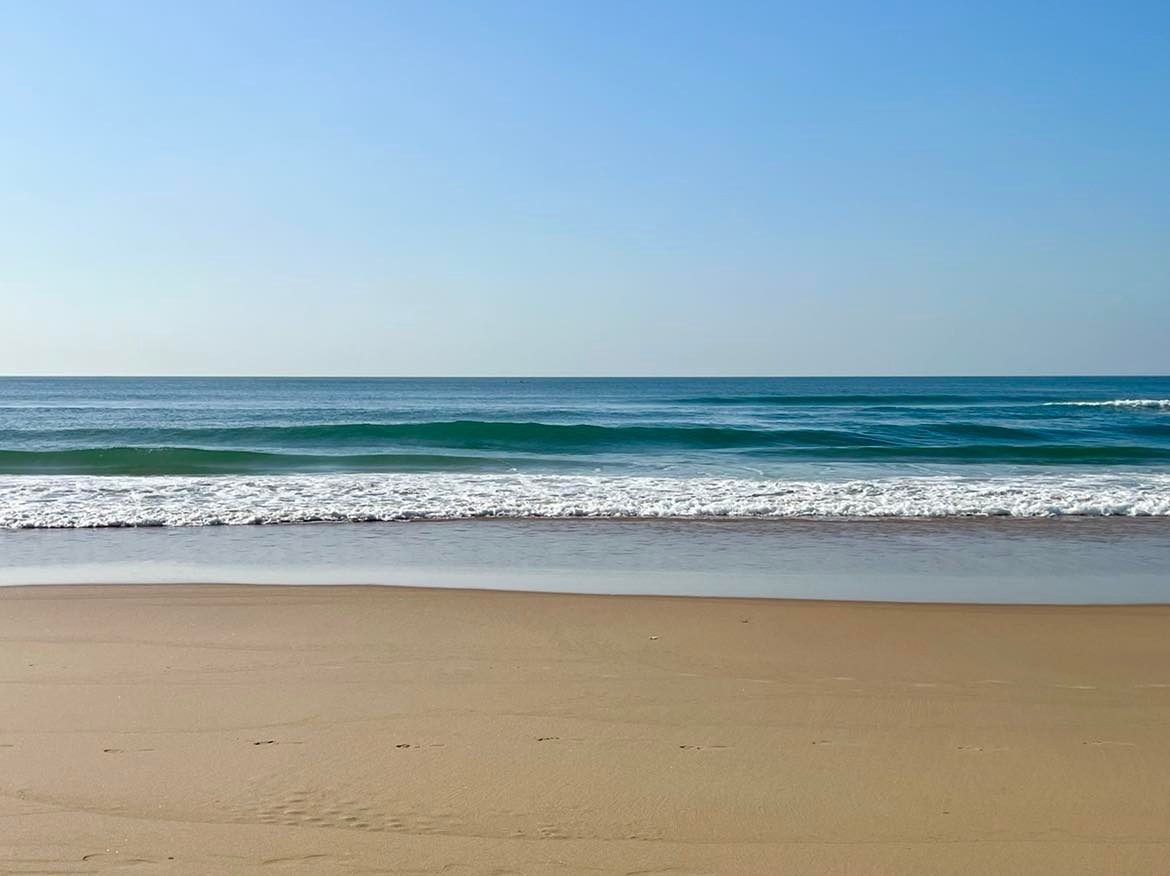 ADVERTISEMENT - CONTINUE READING BELOW
I stood there alone for a good part of an hour, watching the waves roll out and in, washing away any remnants of anguish and uncertainty that had been left behind, and filling me with a quiet stillness.
I am grateful for the smiles, the laughter, and the warmth of the great African people. Their magnificent animals, vistas, and culture.
But more than anything, I am grateful to Africa for the freeing of my mind and the cleansing of my soul. Thank you.