When we think of war correspondents, the popular imagination doesn't conjure up someone like Cheryl Diaz Meyer, 49, soft-spoken, born in Quezon City, raised in Duluth. But Diaz Meyer stands among the top tier of news photographers—she's best known for her coverage of the wars in Iraq War and Afghanistan (where she was one of only a few female photojournalists covering the war in both countries).
She's recently in the news herself for having swept the White House News Photographers Association's "Eyes of History" contests, where she went home with the First, Second, and Third Prizes, along with two Awards of Excellence. The WHNPA trophies will find a good home on the shelf, one presumes, under the Pulitzer she won in 2004 with David Leeson, for their work covering the war in Iraq.
Perhaps her photos aren't entirely what one would expect from war photographs either, or they're exactly what one would expect from war photographs. It depends on whether you expect war to be all about soldiers and weapons, or if you expect it to be a human story, full of tragedy as much as it is of triumph.
The citation on their Pulitzer mentions their "eloquent photographs depicting both the violence and poignancy of the war with Iraq": Diaz Meyer's photos show the fear in the eyes of bound Iraqi civilians, as well as the small smile given by an American soldier in fearsome face paint; one photo shows two soldiers dragging a civilian out of the crossfire, another shows a beaming child in front of a blackboard in his newly reopened school.
ADVERTISEMENT - CONTINUE READING BELOW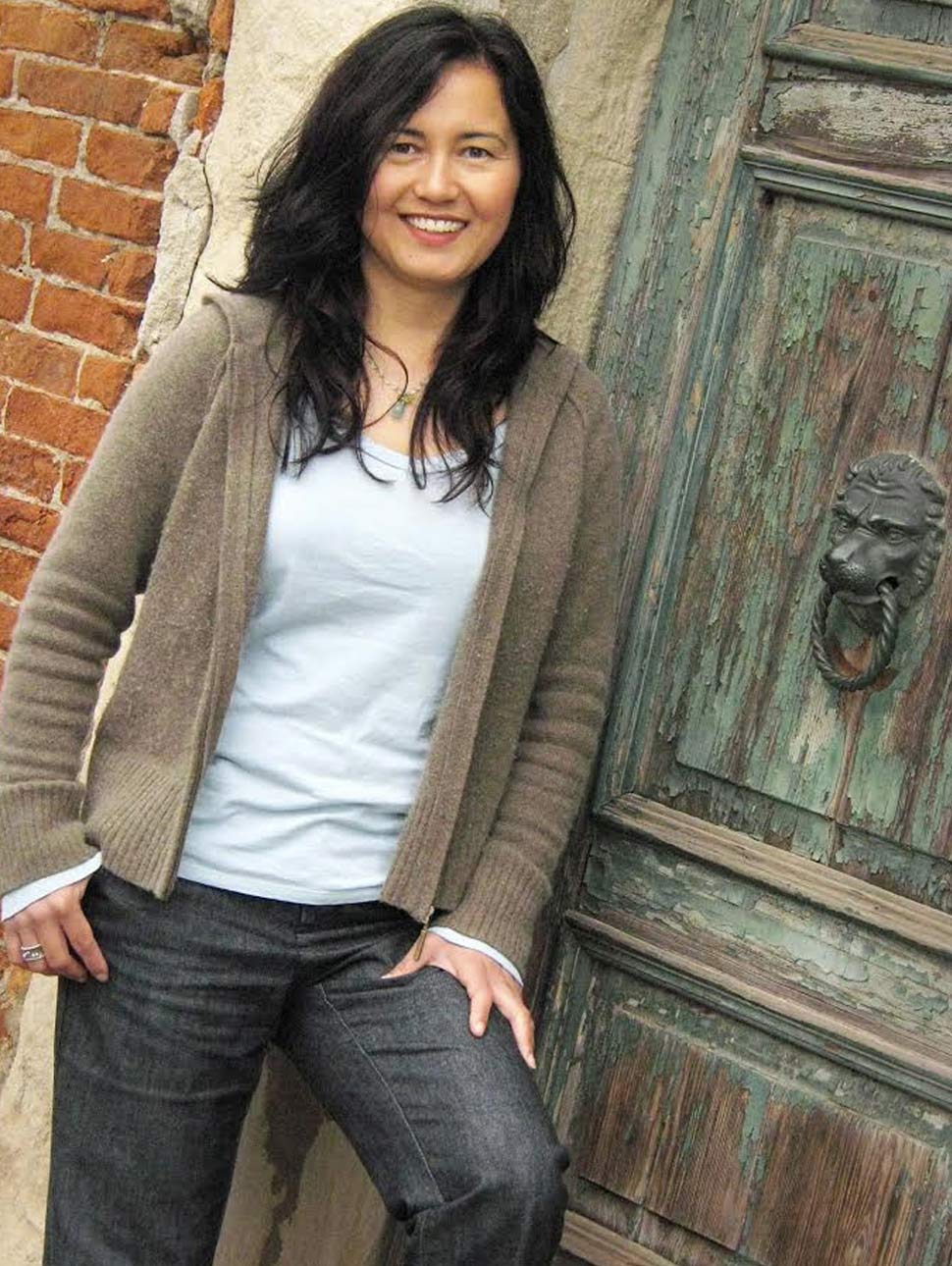 .
The work that swept the WHNPA prizes a few weeks ago was Diaz Meyer's photographs depicting the plight of the Rohingya—a human rights crisis that has driven over 600,000 people over the border to Bangladesh as they flee ethnic cleansing in Myanmar.
Diaz Meyer recognizes the urgency of the crisis, and how it can have a ripple effect on the stability and security of the entire region. "What is so dire about the Rohingya Crisis is that the violence perpetrated on the Rohingya will have long-term, damaging effects on a people already so beaten down by an apartheid system," she says (the Rohingya are classified as a "stateless people," an ethnic minority without citizenship in Myanmar, and who have been described by the United Nations as one of the most persecuted minorities in the world).
Diaz Meyer adds, "And now there are a lot of young men languishing in refugee camps in Bangladesh—looking for something to do. The chaos that's been unleashed in Bangladesh with the arrival of over 600,000 refugees could easily become the next breeding ground for terrorism."
CONTINUE READING BELOW
Recommended Videos
It wasn't easy getting there, especially since the government has moved to suppress the news on a situation that some organizations are already calling genocide. "As a matter of fact, many journalists seem to be traveling to Bangladesh under the guise of tourism. I requested my journalist visa upon arrival, as their website stated visas were available in country, but as a consequence, I was held in immigration for five hours. The officers tried multiple times to send me back to Abu Dhabi, where my flight originated, but I refused to board the plane. Eventually, I unknowingly waited out the shift at the immigration office until a new, kindly officer took over and I made my case to him. He made a big drama about calling his superiors, but eventually acquiesced, and even gave me his number in case I had issues later. Sure enough, the police were questioning me and an Afghan journalist and fortunately I was able to call on him to assist me. It was often a game of cat and mouse. But you do what you have to do."
Here's the rest of our conversation with photojournalist Cheryl Diaz Meyer, where we spoke further about the many wars she has witnessed, and how she gets to tell the urgent and difficult stories from them:
ESQUIRE: Tell us about the photo that won first place. How did you manage to get yourself on the boat? What was the mood like there, and what do you remember most from that experience?
ADVERTISEMENT - CONTINUE READING BELOW
CHERYL DIAZ MEYER: In mid-October of last year, there were over 1,000 Rohingya entering Bangladesh daily from the southern tip. I had traveled by plane internationally, then by plane domestically, by local bus, by motorcycle and finally by boat to access one of the entry ports where Rohingya were arriving—and this was Chalpuridip, or Shahpurirdwip.
From morning until early afternoon, the boats would bring Bangladeshis one way and return with Rohingya refugees until the tide made the waters too shallow for the boats to pass. When I arrived in Shahpurirdwip, refugees were coming non-stop to catch boats. Some had fainted, some were weeping, many families had been separated and parents were looking for their children and spouses. Many of the elderly and feeble were being carried by sling and balanced by a stick on the shoulders of stronger men.
I spent three hours in Shahpurirdwip photographing refugees in a pitiful state before I made the image of the refugee women on the boat. As the tide changed, my translator and I squeezed on to one of the last boats of refugees. There was a very somber mood on the boat, and it was extremely hot. Some children were crying, but most were out of energy. They were simply trying to stay covered enough from the beating sun.
I watched one mother cradling a young infant and another child, about three years old, was clinging to her other side. I had already nearly fainted from the heat myself, and yet here she was, rocking her baby and comforting the older one. She was being so strong holding it together for herself and her children. And her husband was nowhere in sight. The woman wearing a niqab in the foreground of my image was a little hesitant of the camera at first, but I quietly kept shooting pictures, and kept my gaze respectful.
ADVERTISEMENT - CONTINUE READING BELOW
The Rohingya are an incredibly straightforward and welcoming people, and they seemed to understand on some core level that journalists were there to tell their story. They shared openly and with their hearts. I could not move on the boat as it was jampacked with people. When we arrived to Sabrang, I took a moment to speak with the women. The stories were almost all the same: the firebombing of their villages by the Myanmar military and Buddhist mobs, the random shooting at civilians, walking through forests and over mountains for days and sometimes for up to two weeks to escape, the rapes, the killings…all had witnessed horrific violence.